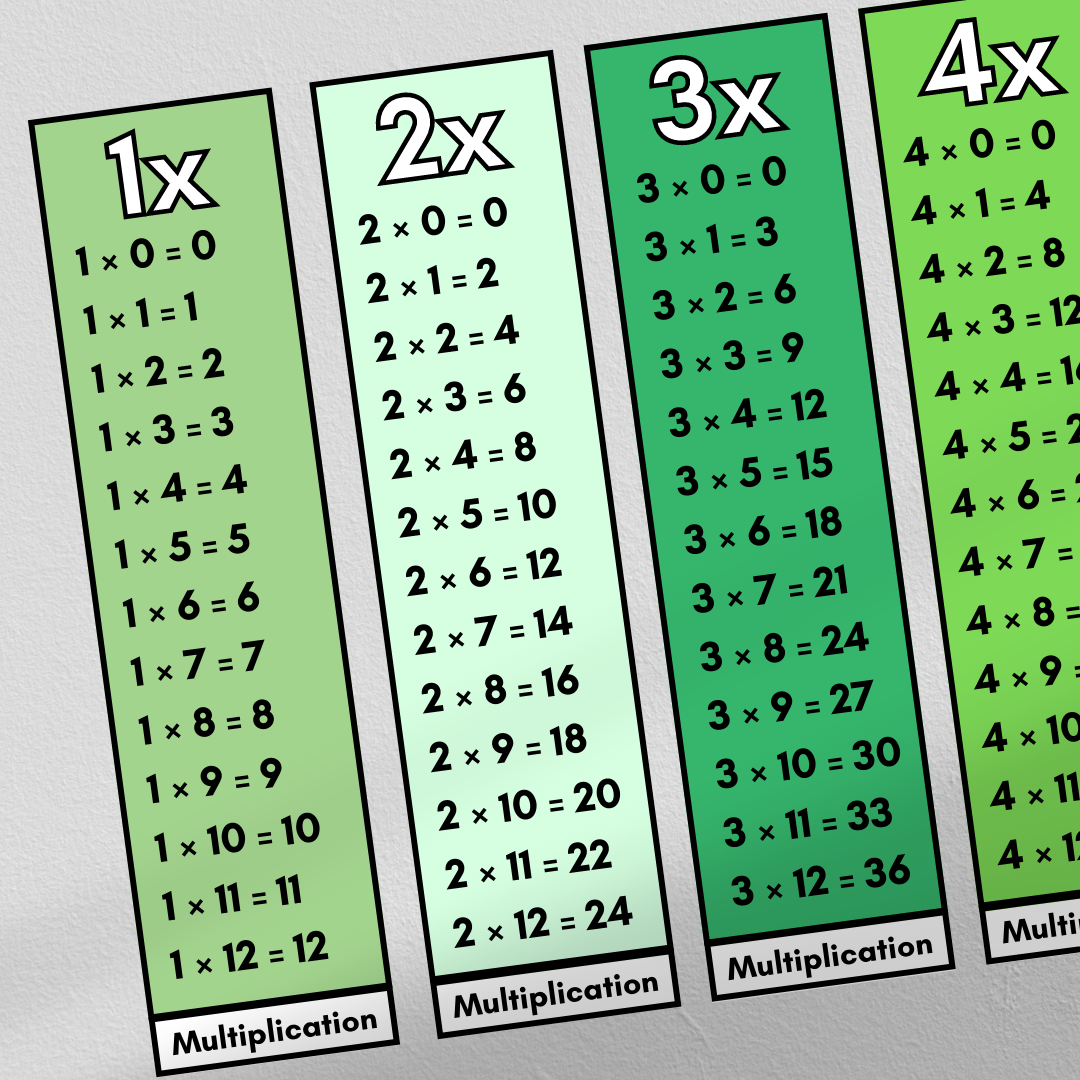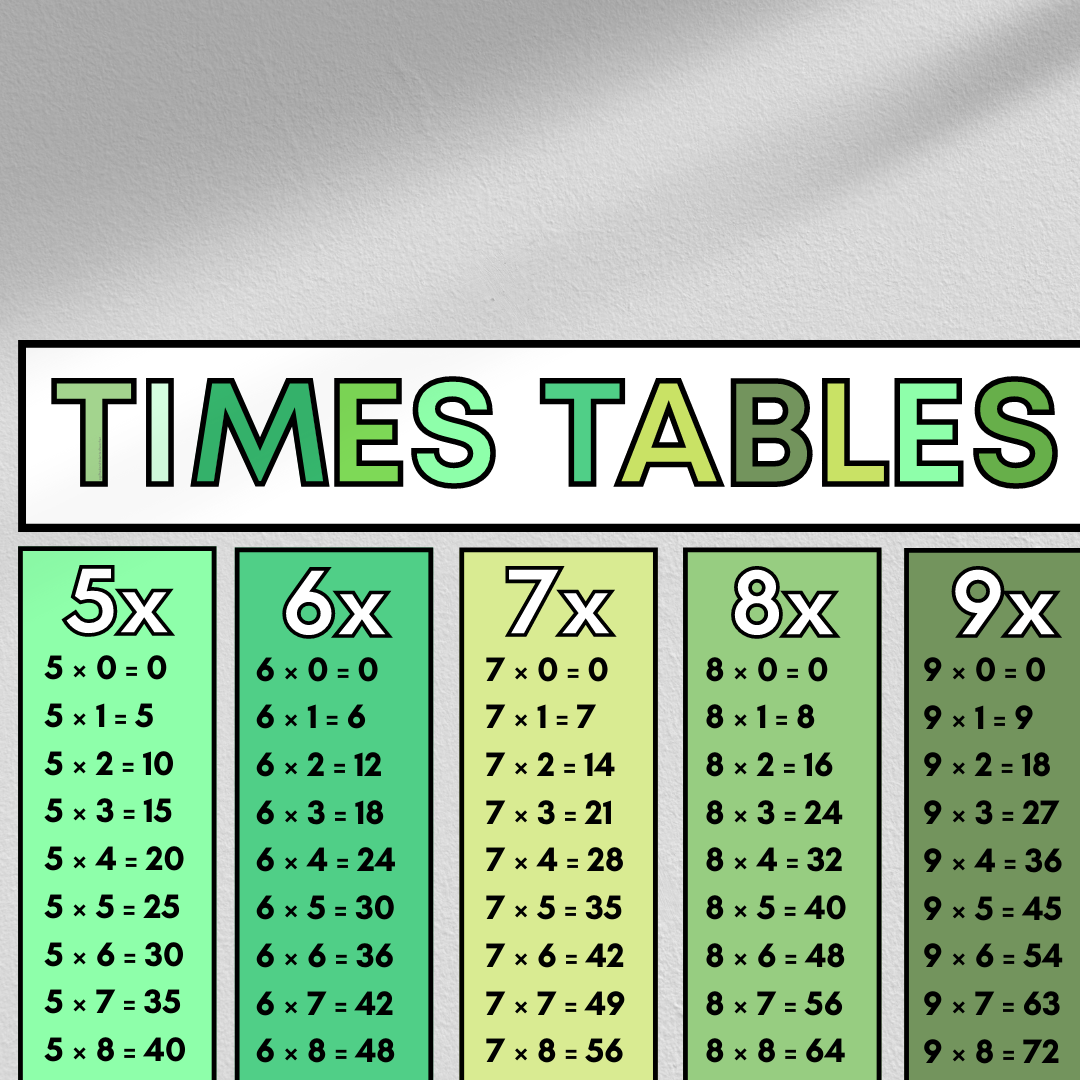 Times Tables 1-12: Leafy Green
---
Times Tables 1-12: Leafy Green
This resource is designed to support students in the learning of times tables.
Use this resource as a wall display or give to students to work on a particular set of times tables.
 What's included?
2 styles of times tables (full colour)
2 styles of times tables (black and white)
2 styles of timetables (bookmark size)
 How I use this resource in my classroom:
Establish a wall display
Print these in bookmark size (included) to give students a particular focus to work on
Once students have mastered a particular set up times tables, they glue these bookmark strips into their book.
BONUS: Wall lettering and banner display
If you are loving these resources, share over on Instagram and tag @giftedandtalentedteacher