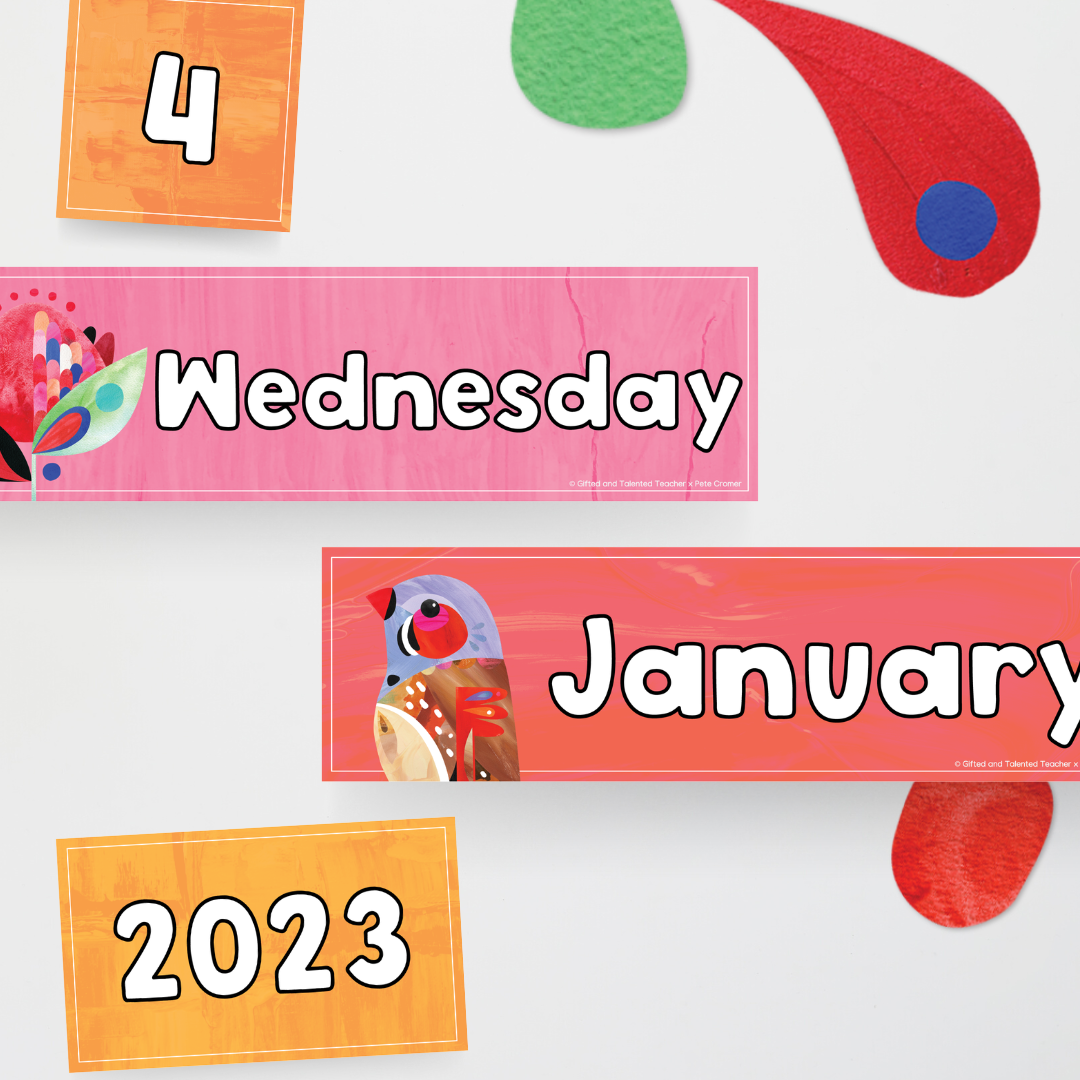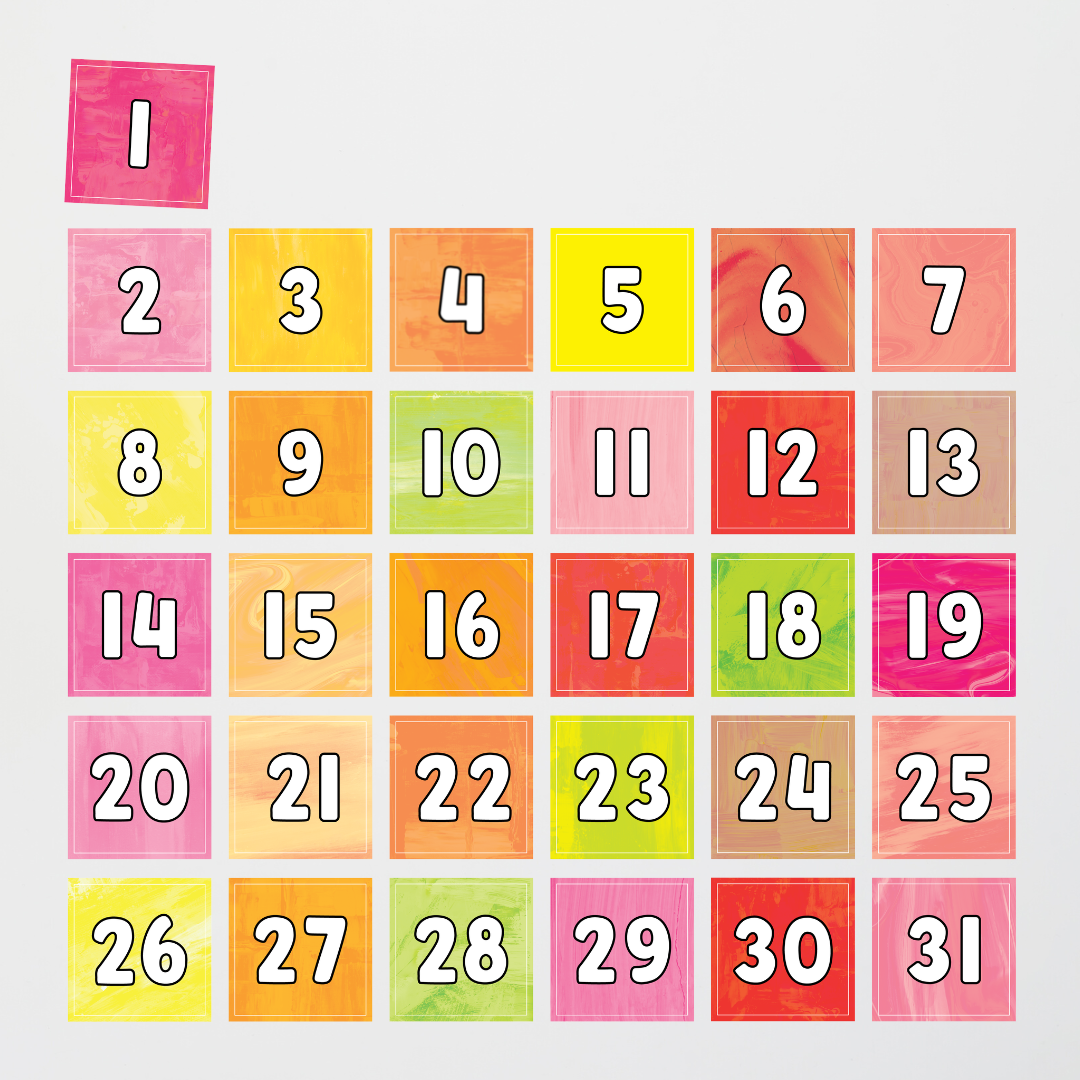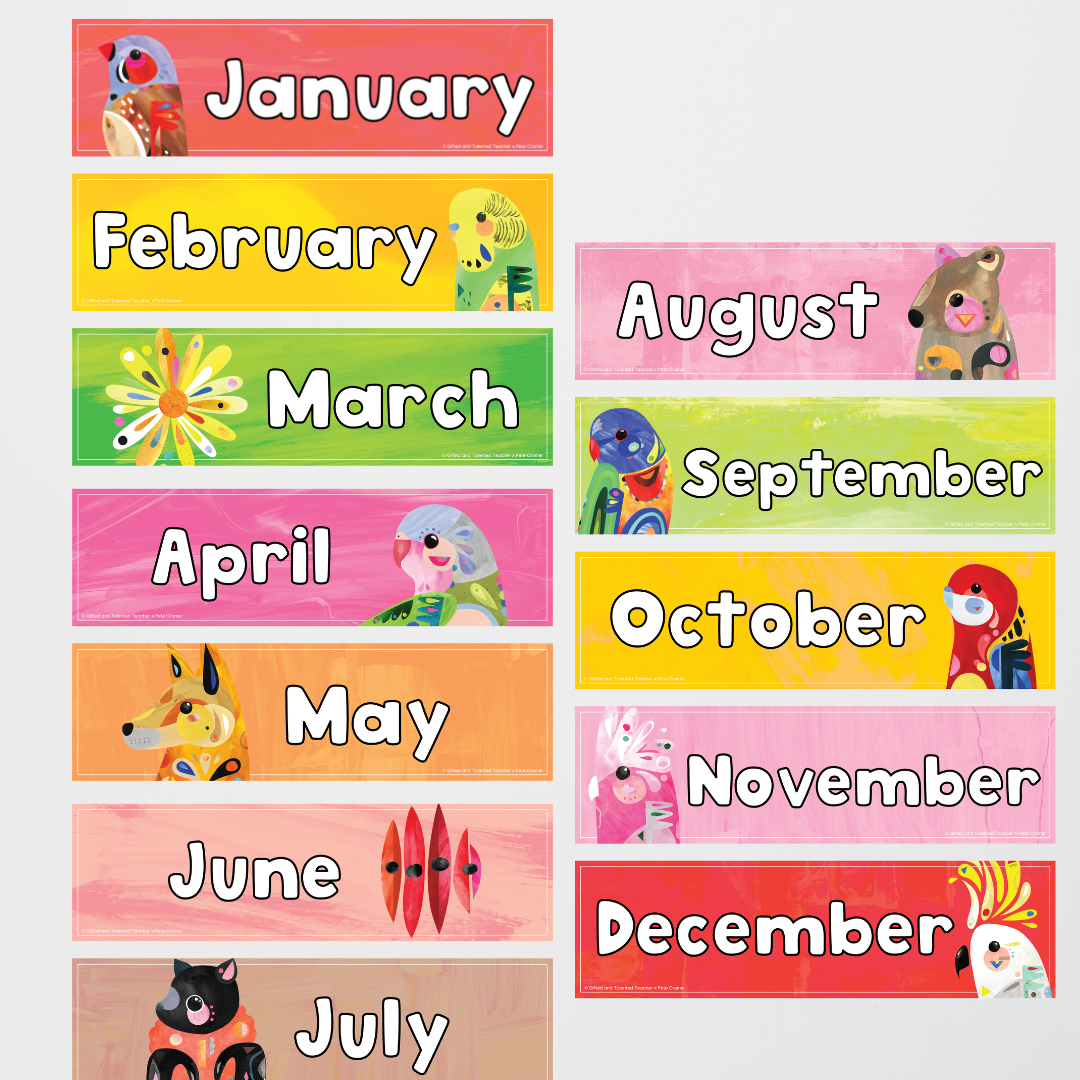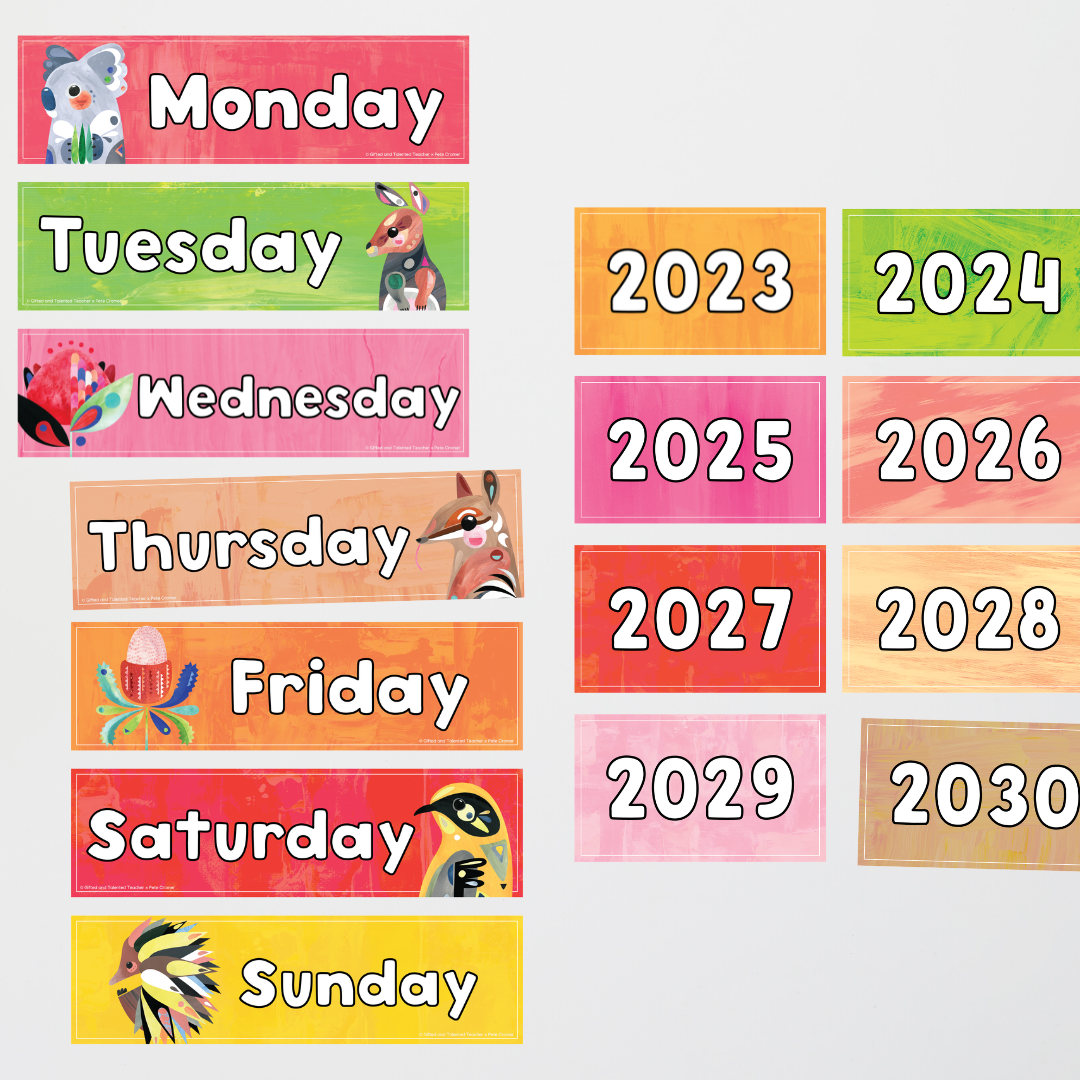 Pete Cromer: Classroom Calendar + Flip Calendar - Warm Colours
---
Flip Calendar: Warm Colours - Gifted and Talented Teacher x Pete Cromer
Flip your way through the school year with this vibrant calendar, boasting vibrant and warm tones. Alternatively, use this display as an overview, to see your month at a glance.
This classroom calendar is designed to be used in 1 of 3 ways:
• Daily Date: Stick the current day, month and year to the board. Using blu-tac, change the date as necessary.
• Monthly Overview: Month overview at a glance - simply change the day.
• Flip Calendar: Hole punch the top of each component twice and loop these to a magnetic rod [for the whiteboard]. Change the date by flipping to the cards as necessary.
What's included:
• days of the week, months, years and single digit cards for the date
• Years include: 2023 - 2030
Format: PowerPoint