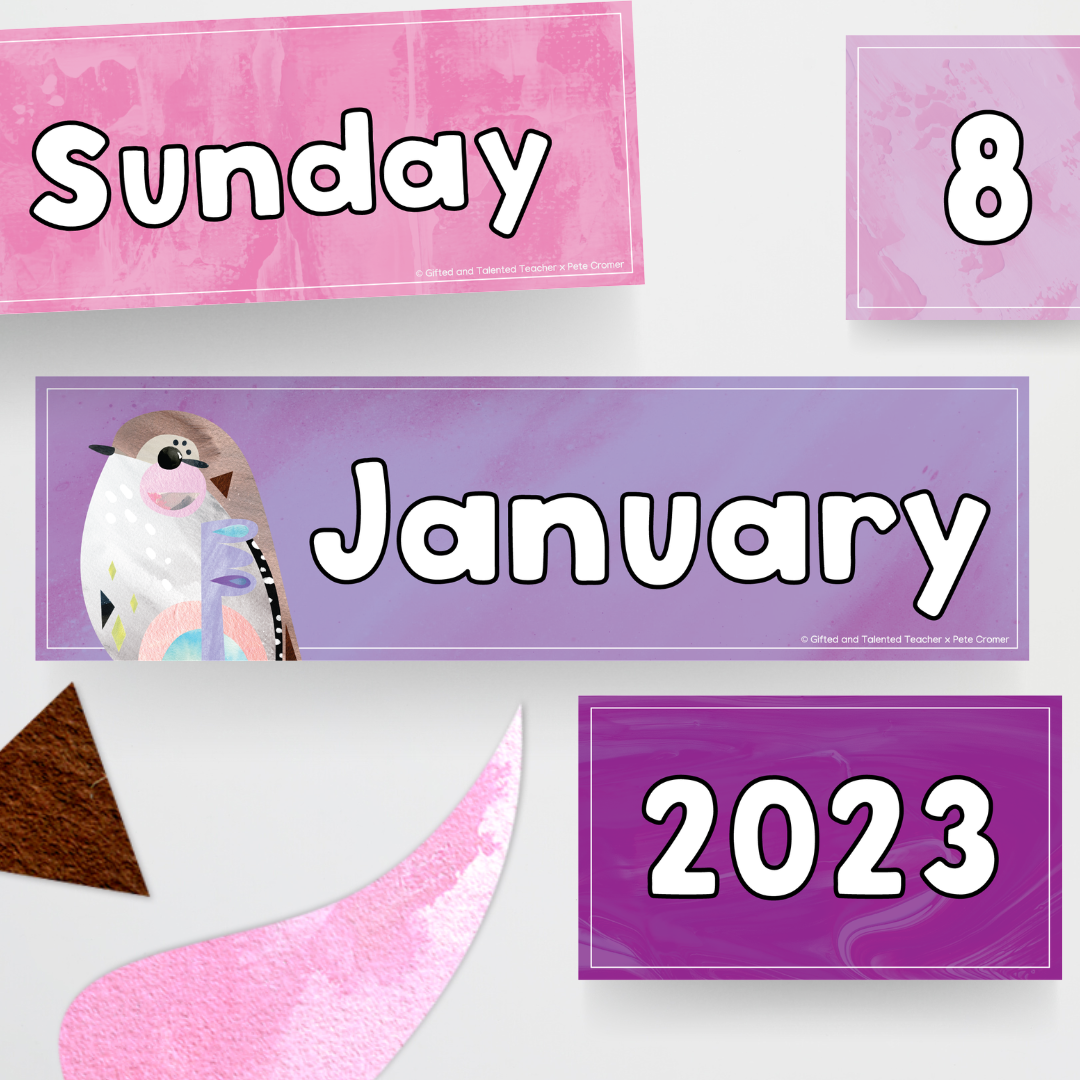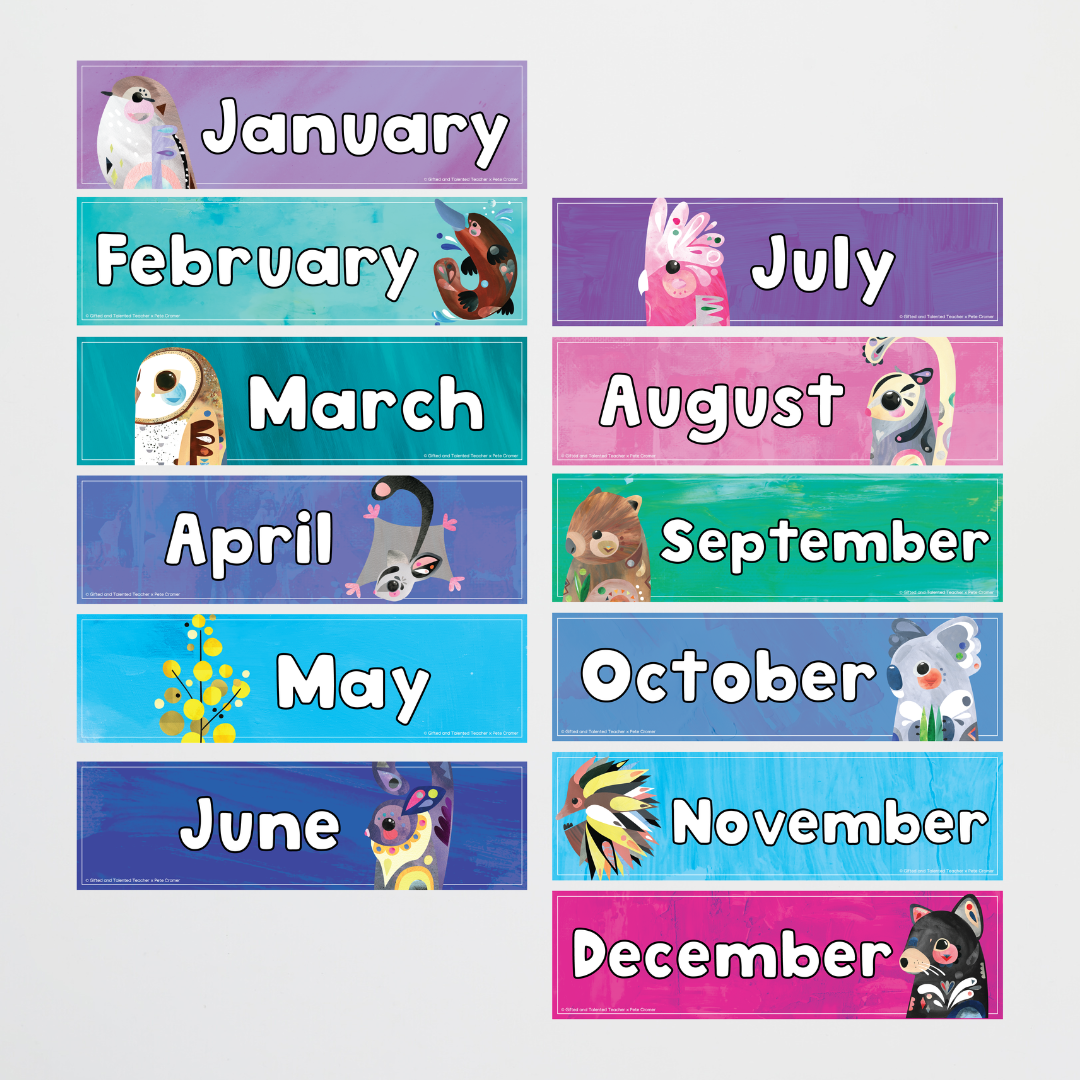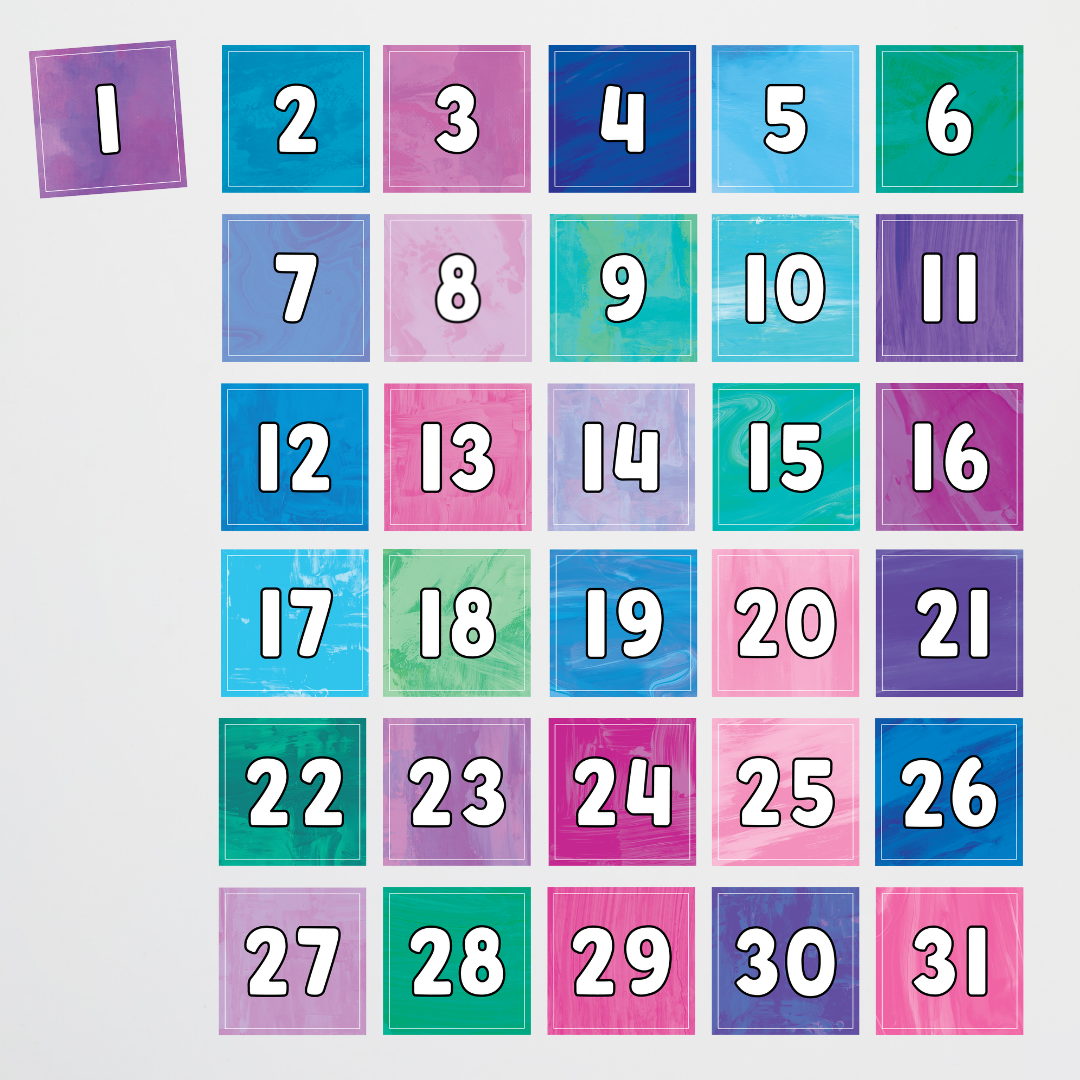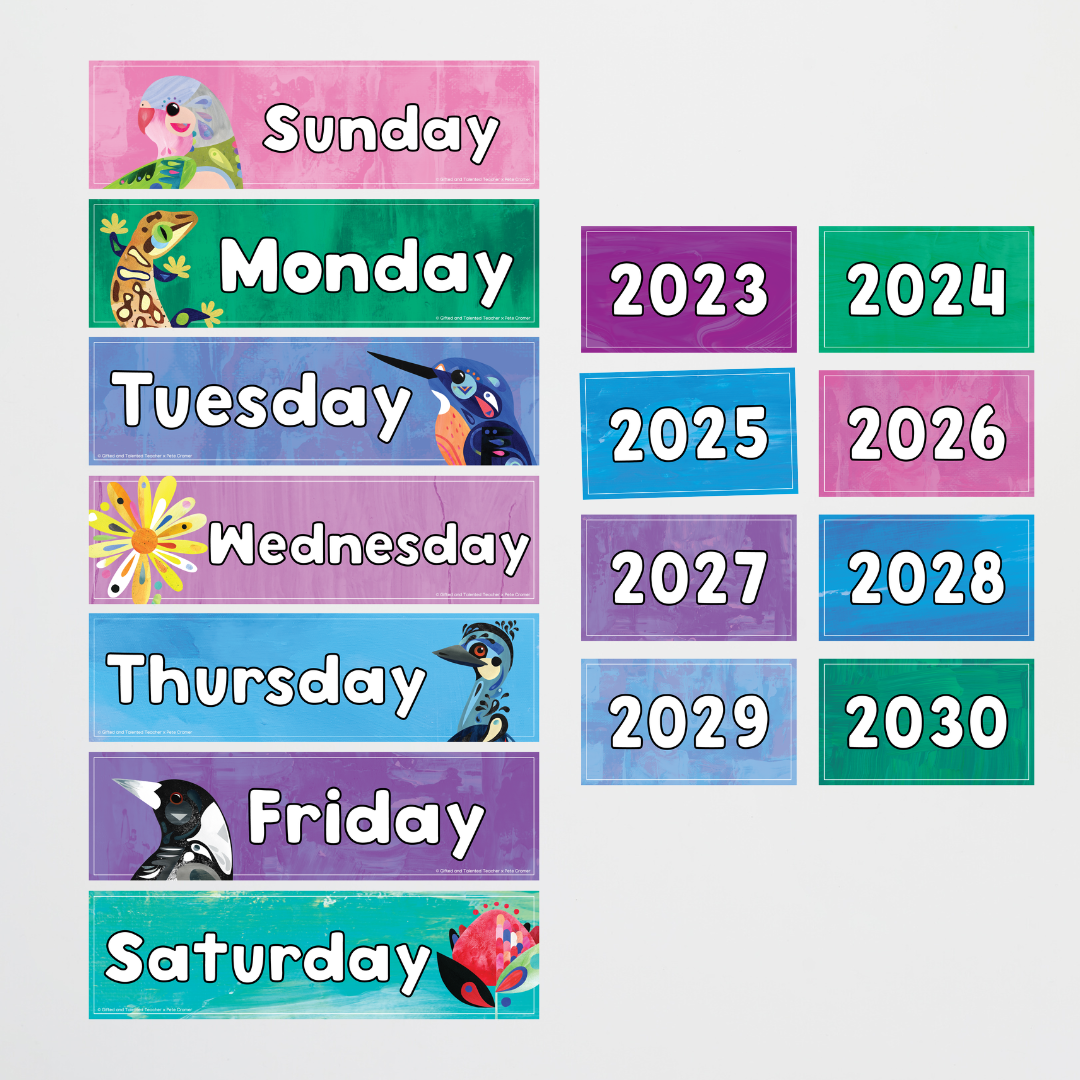 Pete Cromer: Classroom Calendar + Flip Calendar - Cool Colours
---
Flip Calendar: Cool Colours - Gifted and Talented Teacher x Pete Cromer
Allow crisp and cool colours to fill your classroom space each day with this inspiring classroom calendar. Featuring classic and exclusive Pete Cromer artworks, bring fresh and fun aesthetics to each and every day. 
This classroom calendar is designed to be used in 1 of 3 ways:
• Daily Date: Stick the current day, month and year to the board. Using blu-tac, change the date as necessary.
• Monthly Overview: Month overview at a glance - simply change the day.
• Flip Calendar: Hole punch the top of each component twice and loop these to a magnetic rod [for the whiteboard]. Change the date by flipping to the cards as necessary.
What's included:
• days of the week, months, years and single digit cards for the date
• Years include: 2023 - 2030
Format: PowerPoint