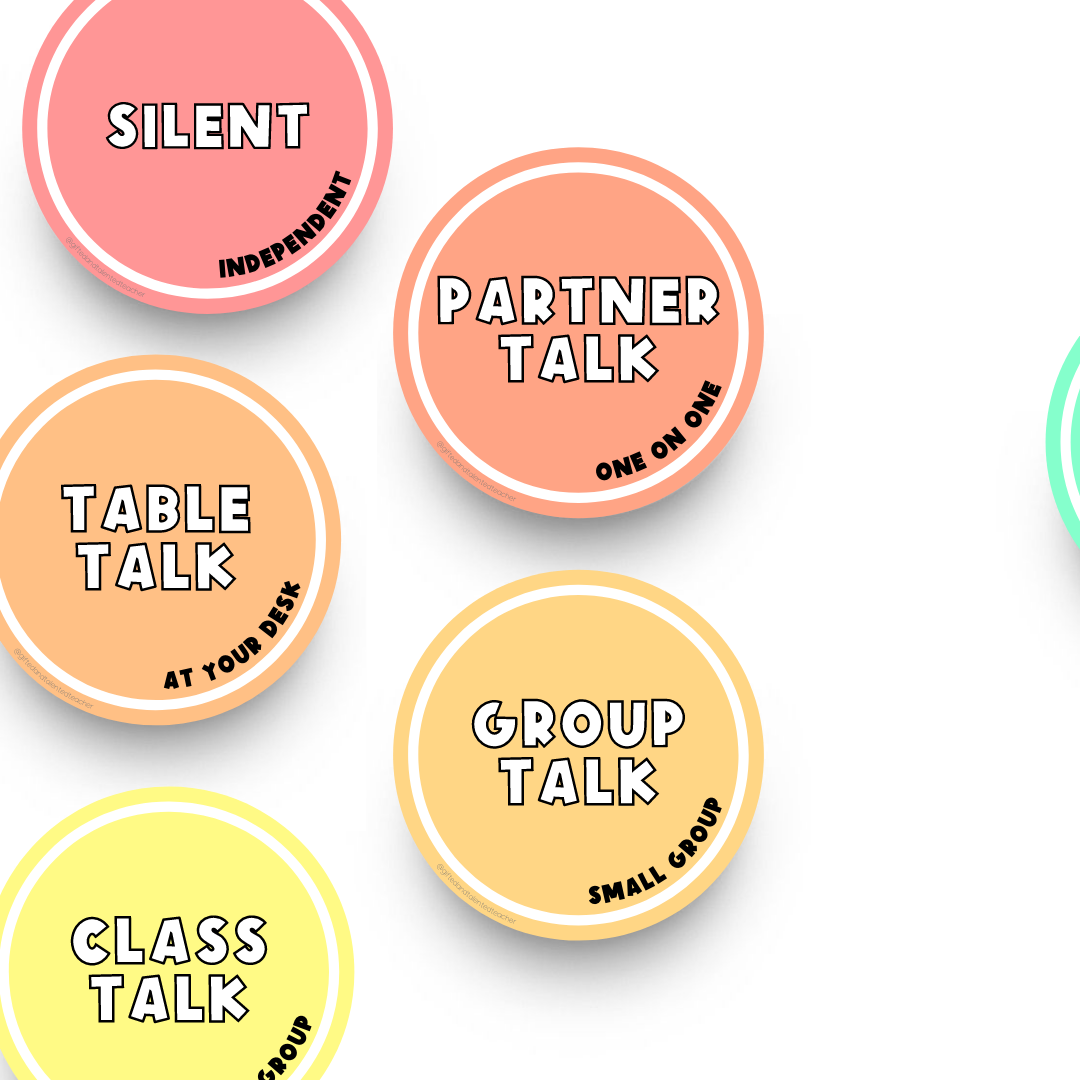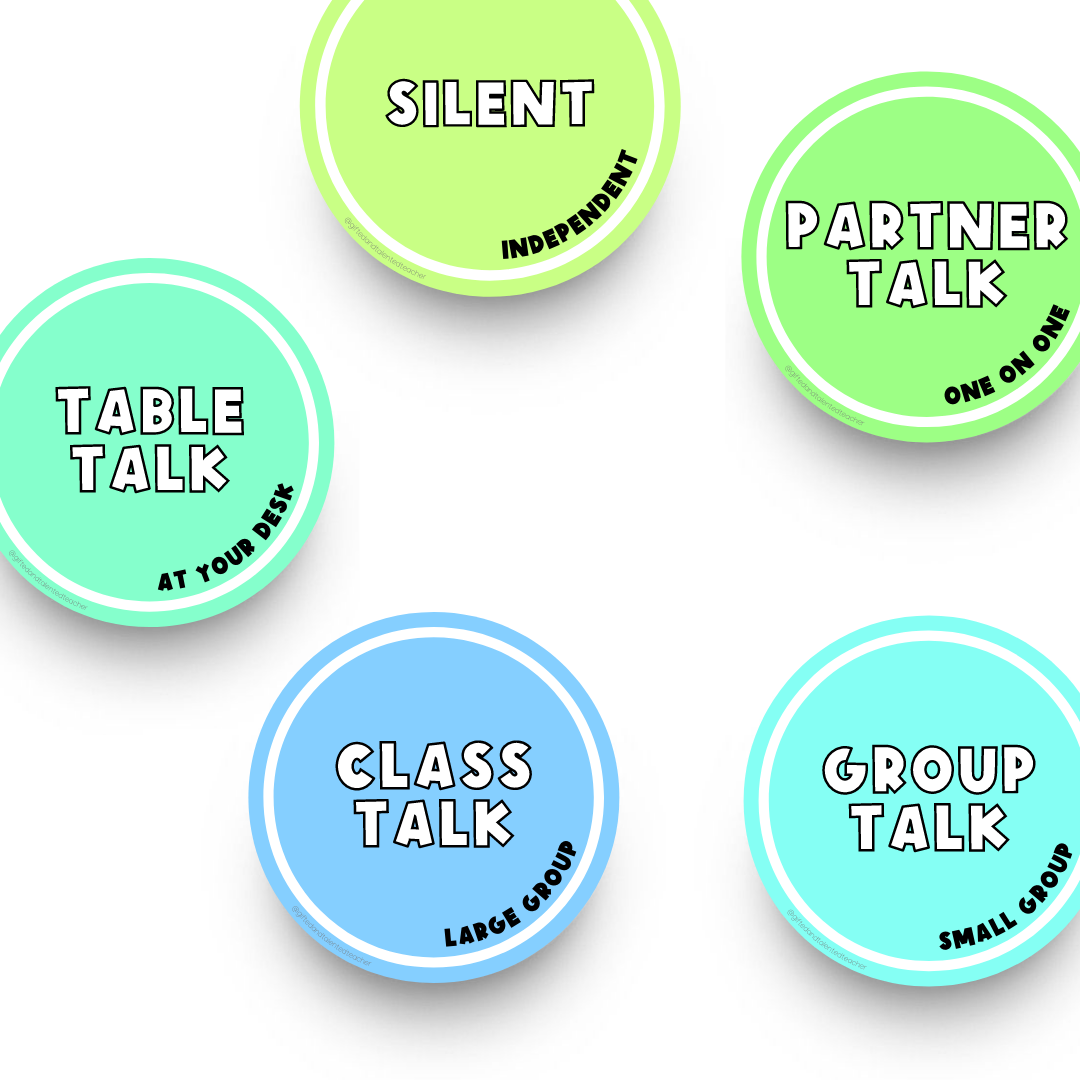 Noise Level Prompts: 5 Levels | 4 Options
---
Noise Level Prompts
Introduce students to noise level prompts by discussing the expectations around each of the visuals.
What's Included?
silent

partner talk

table talk

group talk

class talk

3 x Full Colour options 

1 x Black and White 
Use a pointer or peg to indicate the level of noise that should be heard for part of the lesson.
Format: PDF