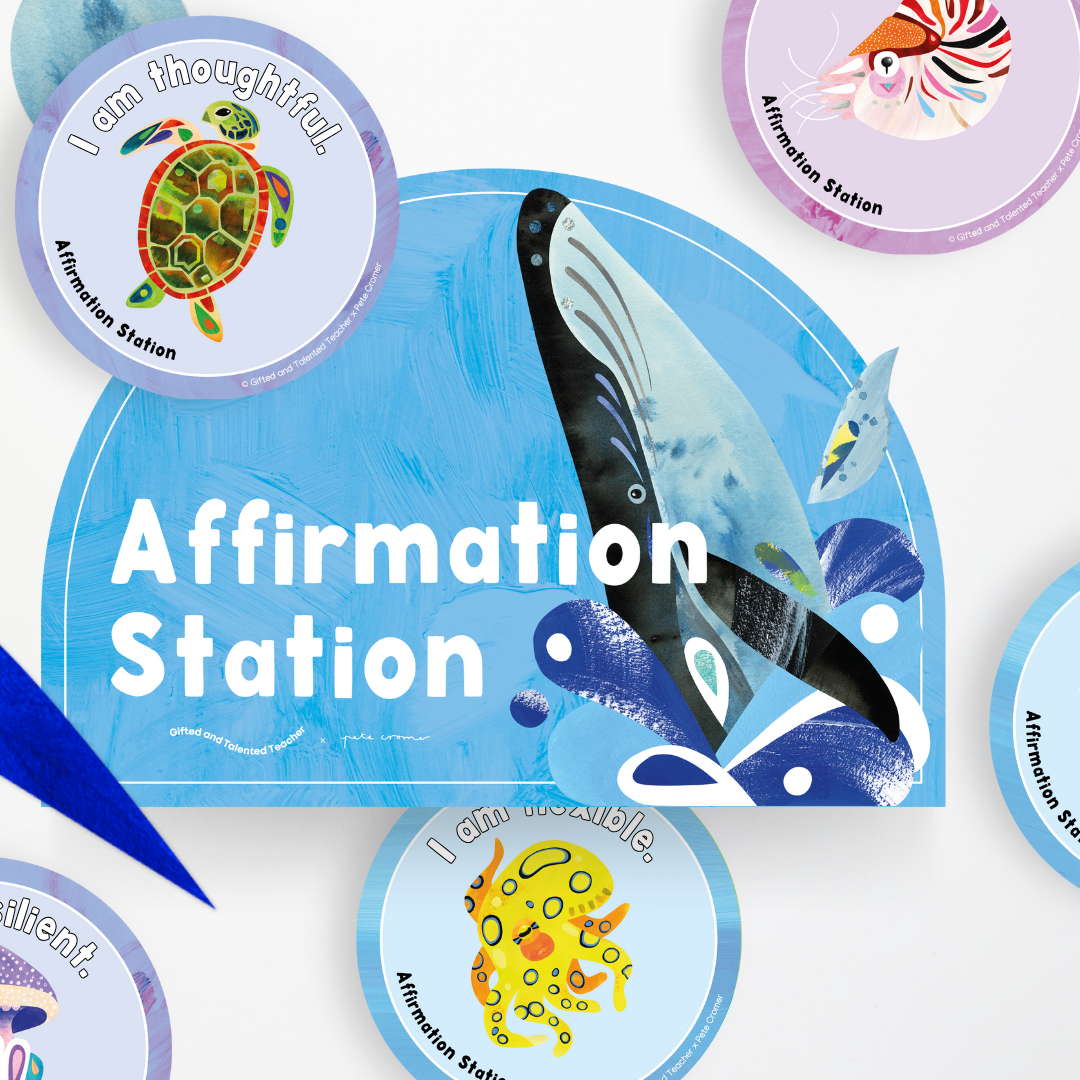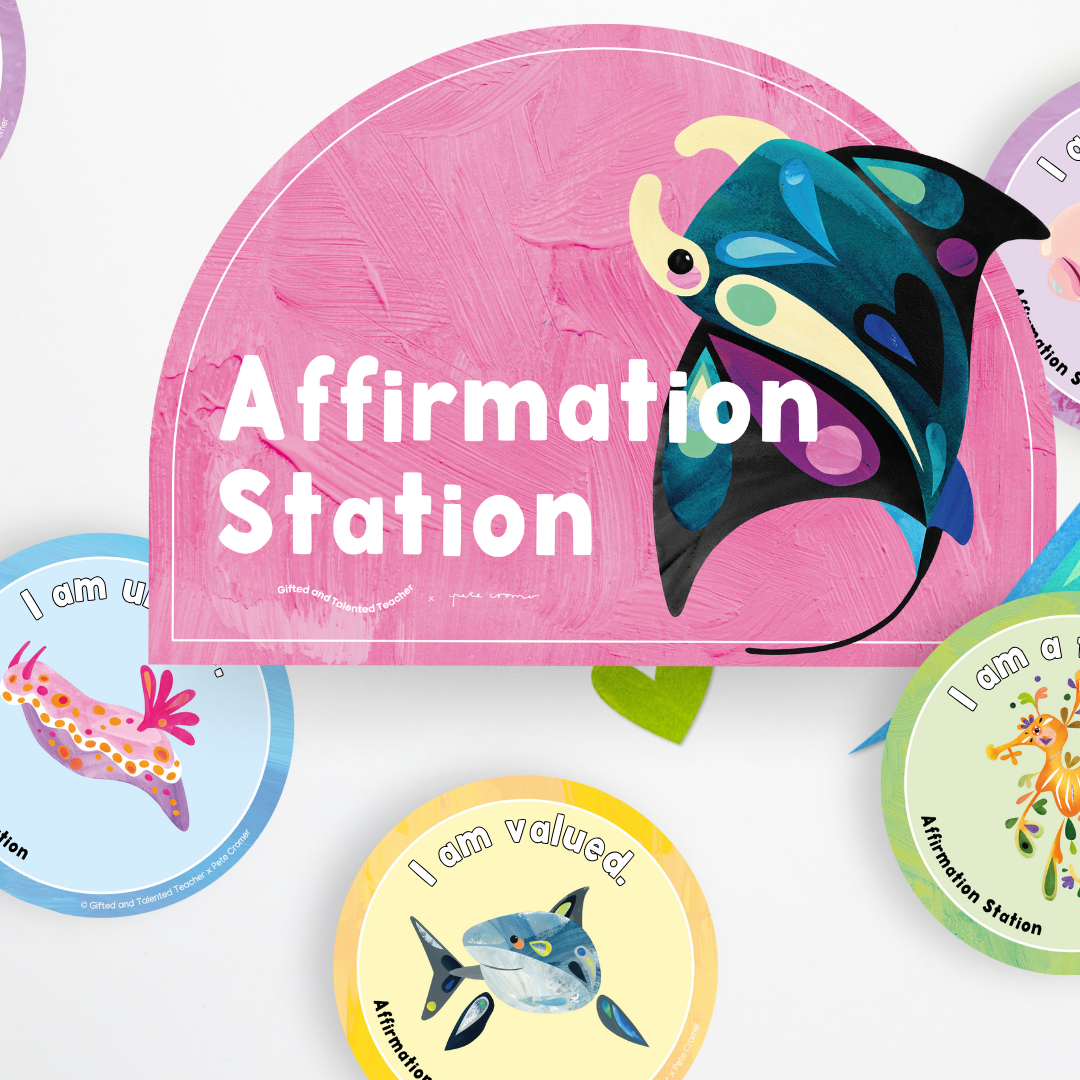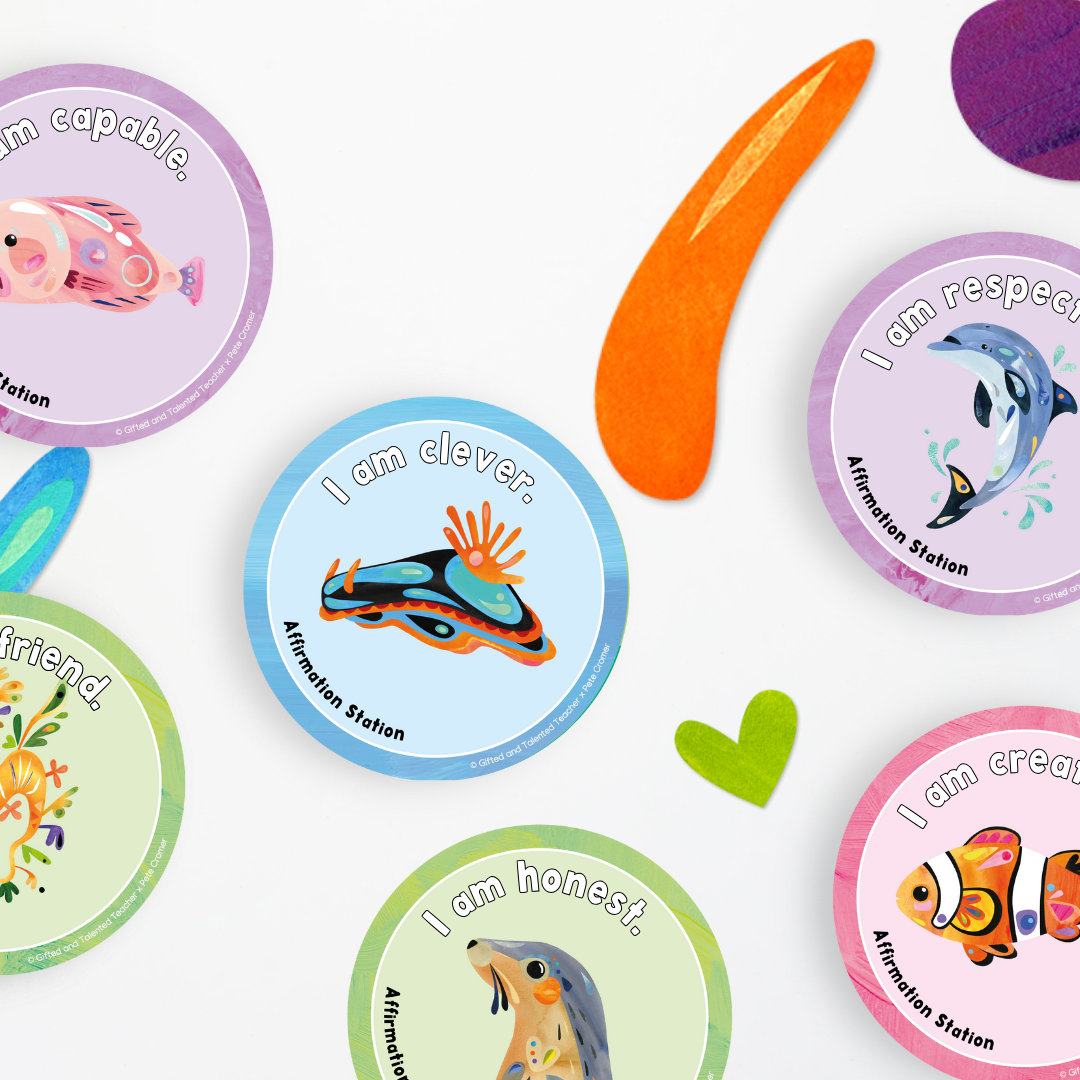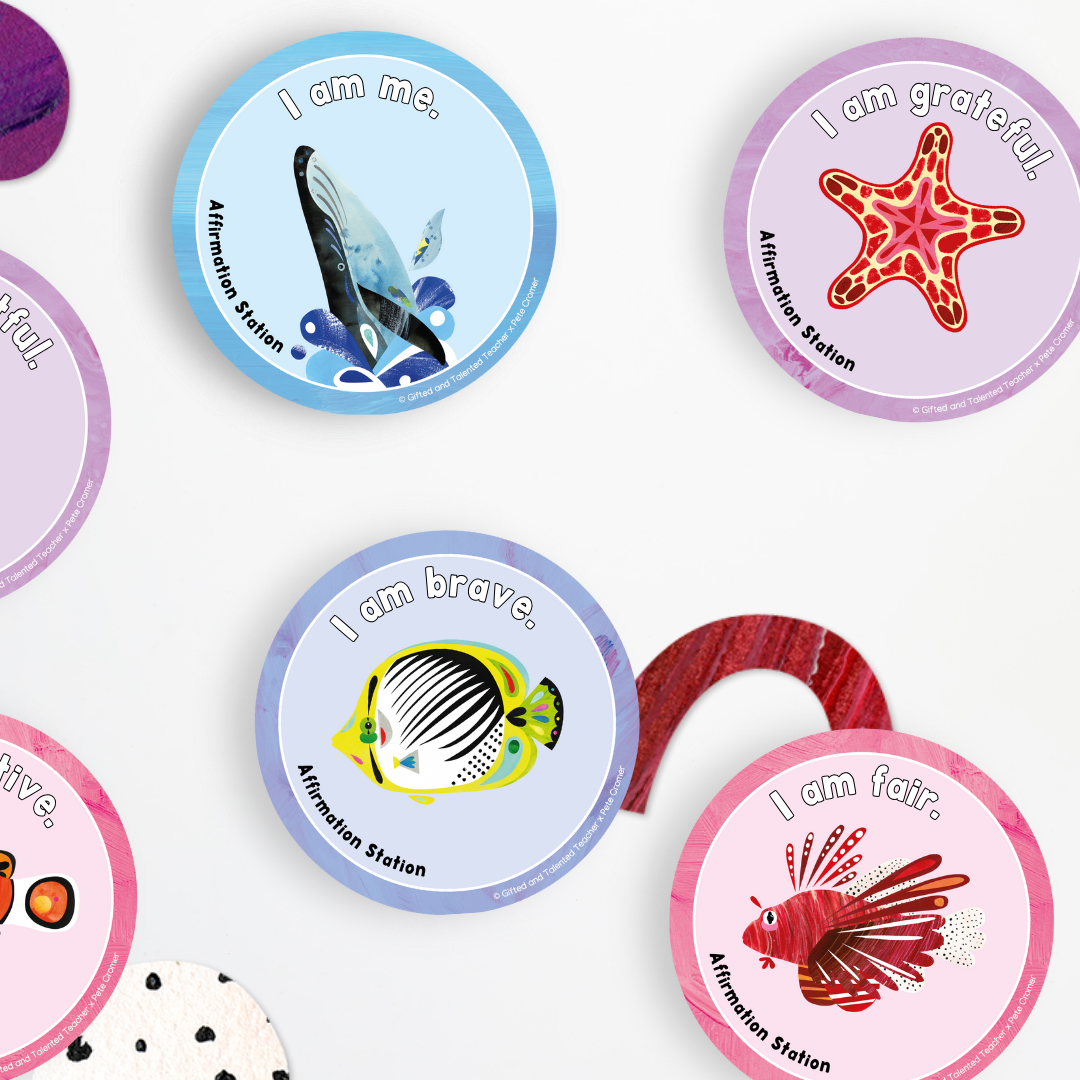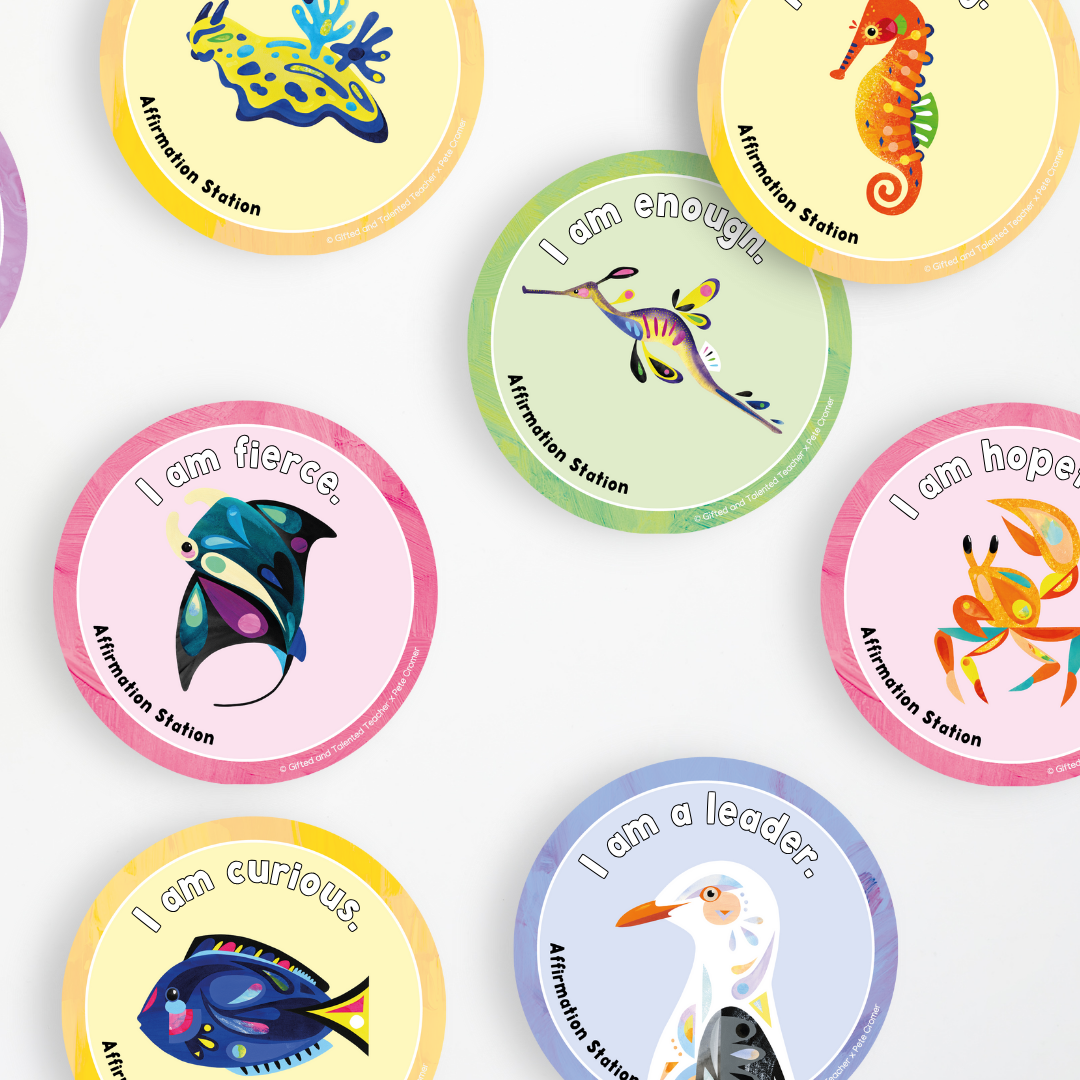 Pete Cromer: Affirmation Station - Sea Life Collection
---
Affirmation Station - Gifted and Talented Teacher x Pete Cromer: Sea Life
The Affirmation Station is deeply anchored in positive psychology, drawing inspiration from a spectrum of character strengths. Pete Cromer's exquisite sea life prints enhance this resource, bringing a playful nature to any learning environment. Designed with intent and purpose, it will inspire students to exude bravery each and every day.
What's included:
• 2 x Banner Options 
• 18 x Editable Affirmations [I am statements]
• 18 x Pre-written Affirmations [I am statements]

What you need to know:
• Licensed collaboration with Australian Artist Pete Cromer
• Editable: strengths 
• Embedded GT Font: Apple Pie
• Format: PowerPoint
About the Artist: Pete Cromer is a contemporary Australian artist based in the Colac Otway region of Victoria. Inspired by the optimistic personalities in people and wildlife, Pete's work is renowned for his signature bursts of glowing colour and beautiful textures, all reflected in his bold collages, paintings and sculptures.