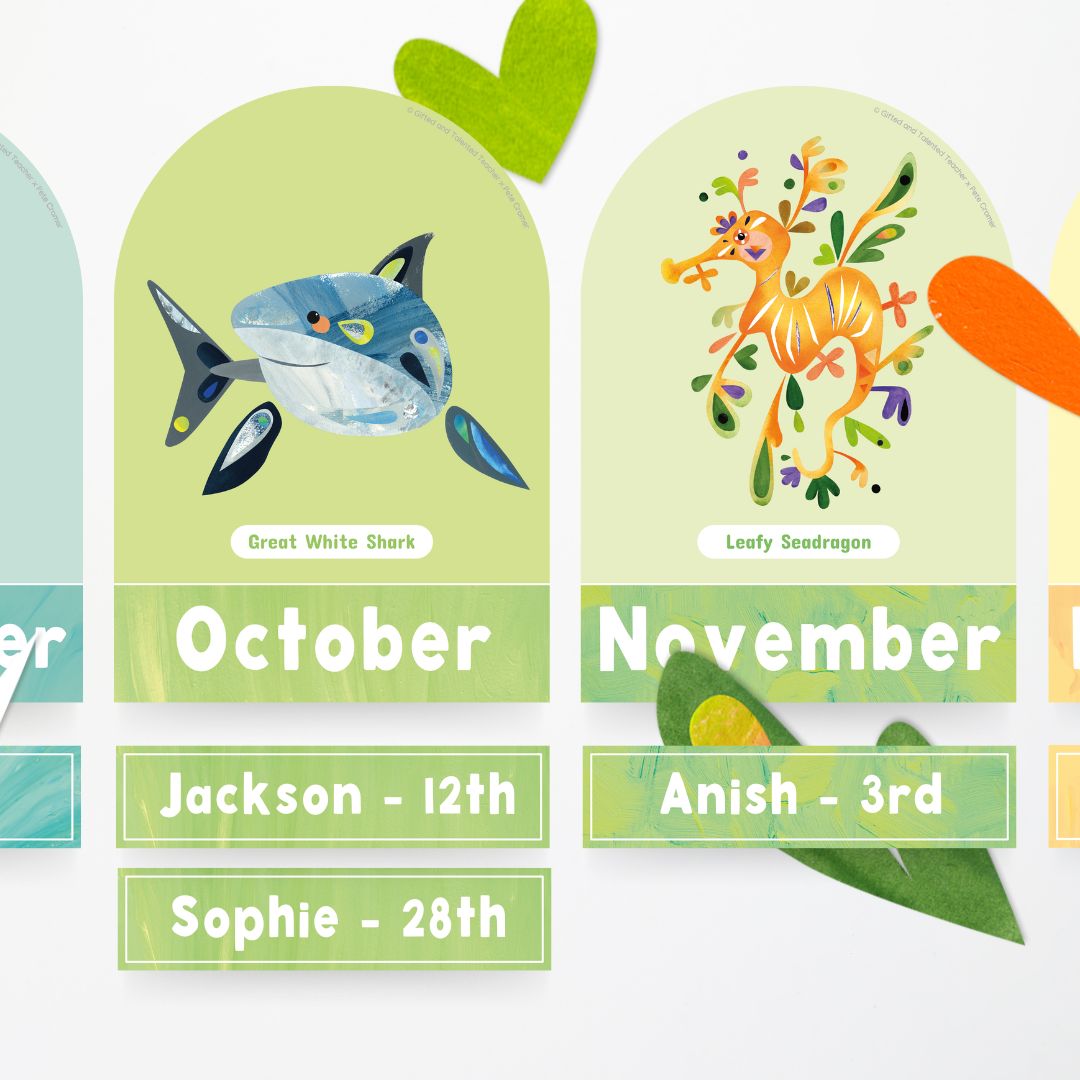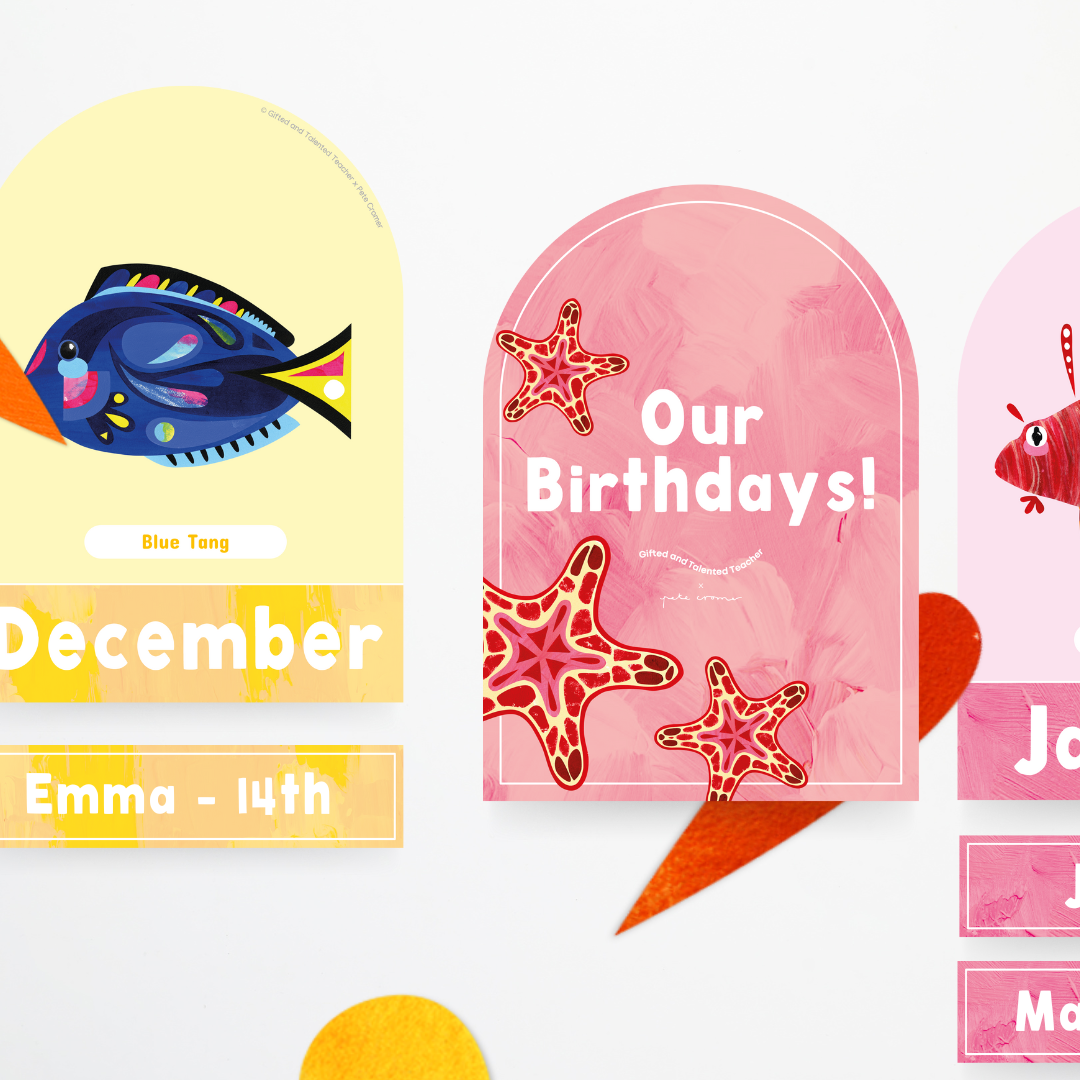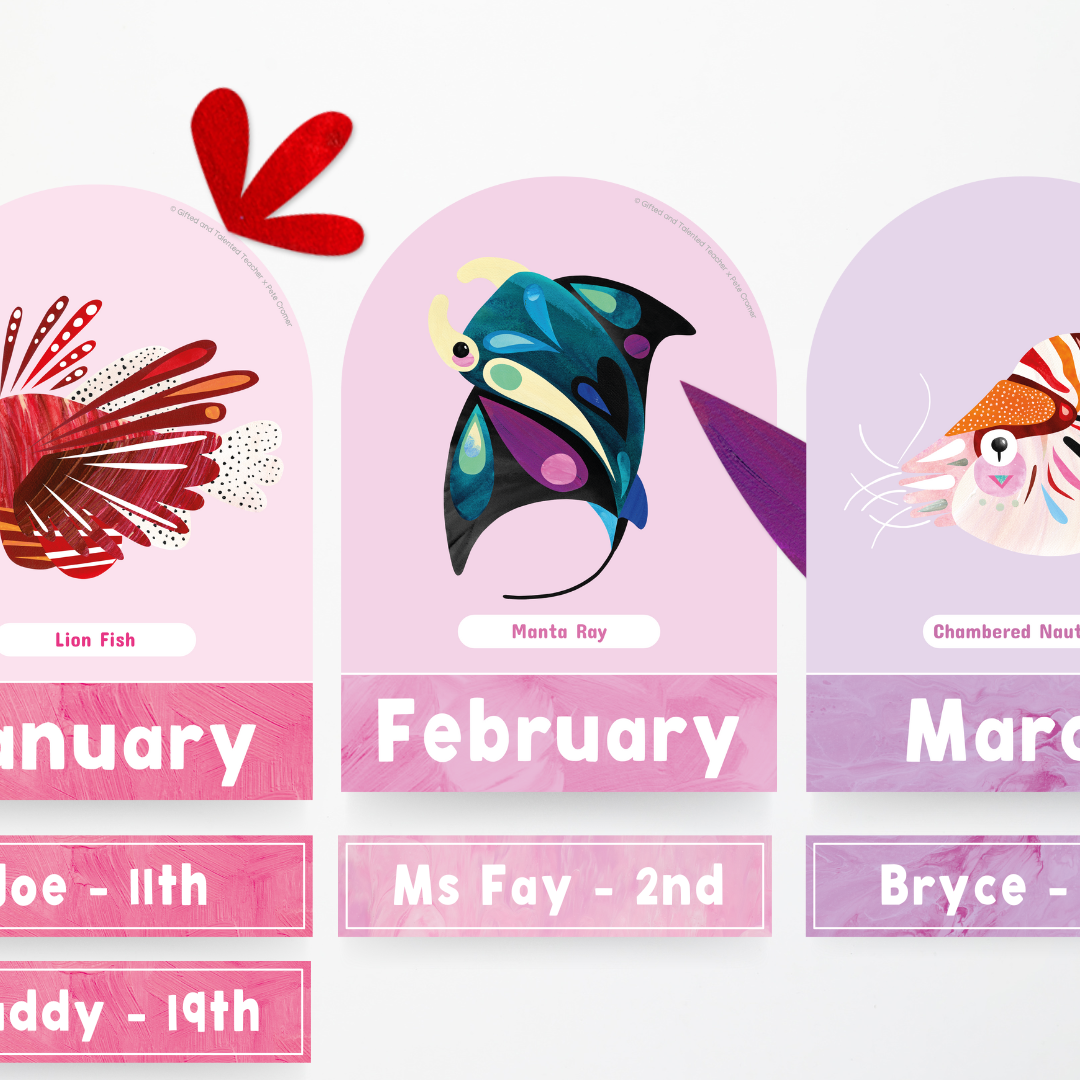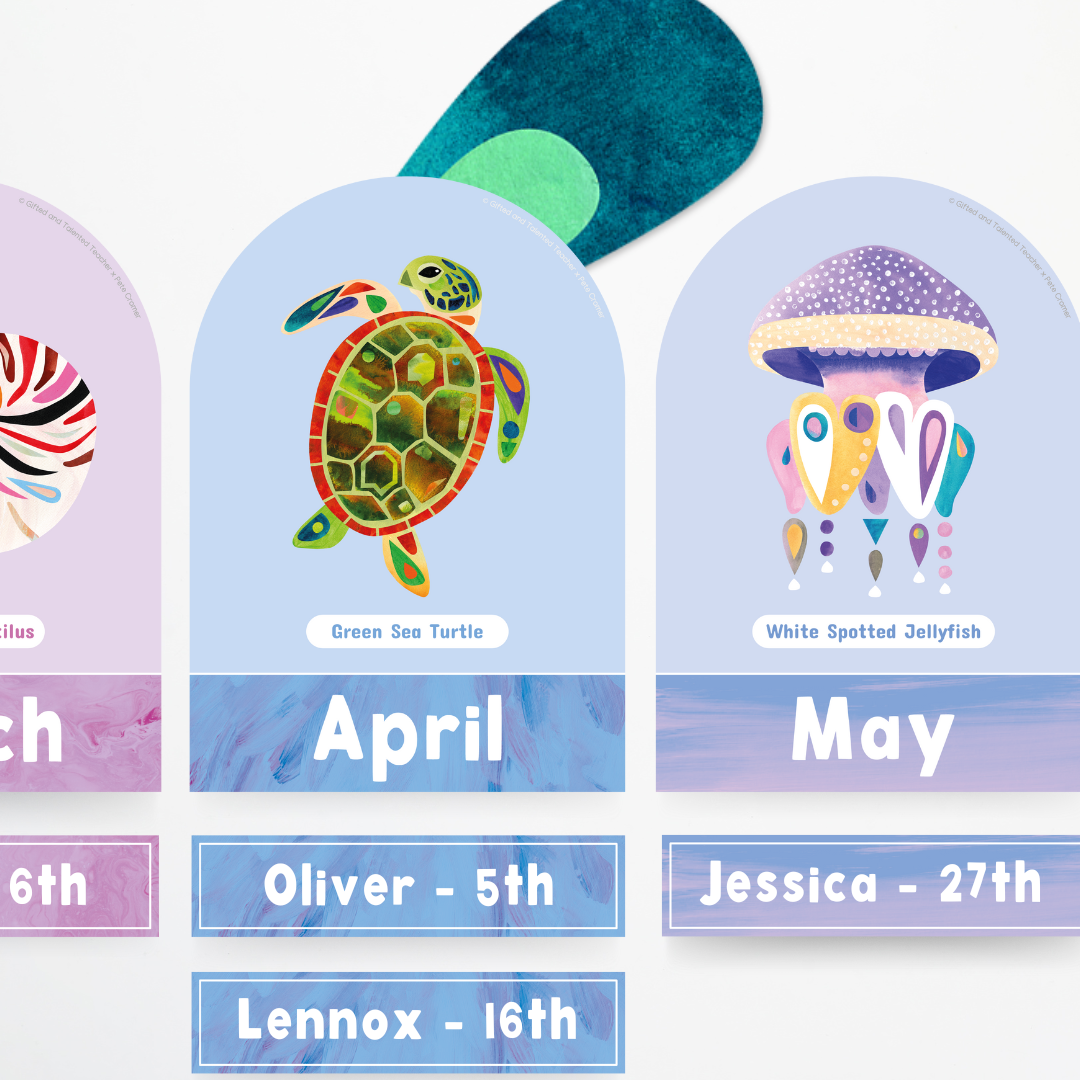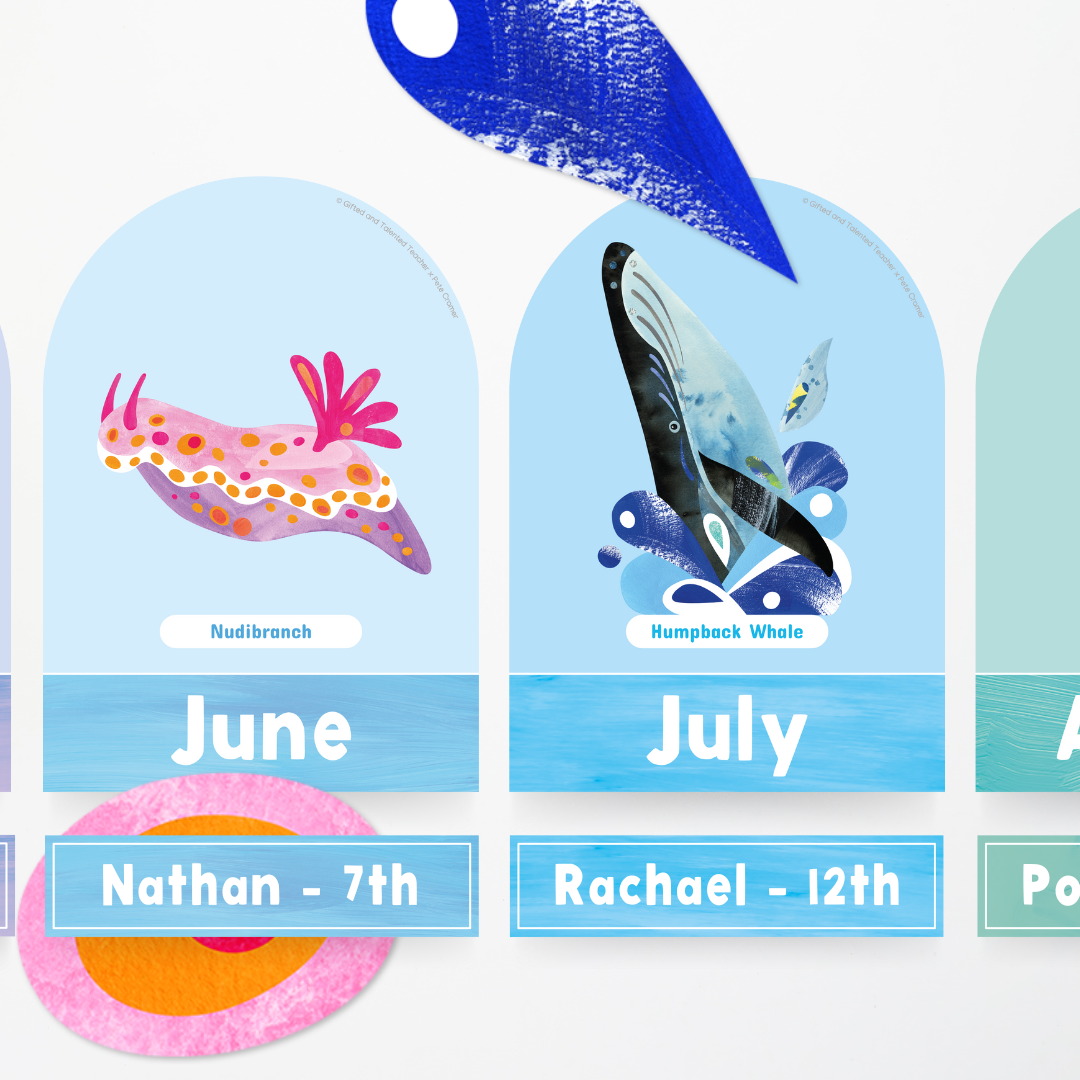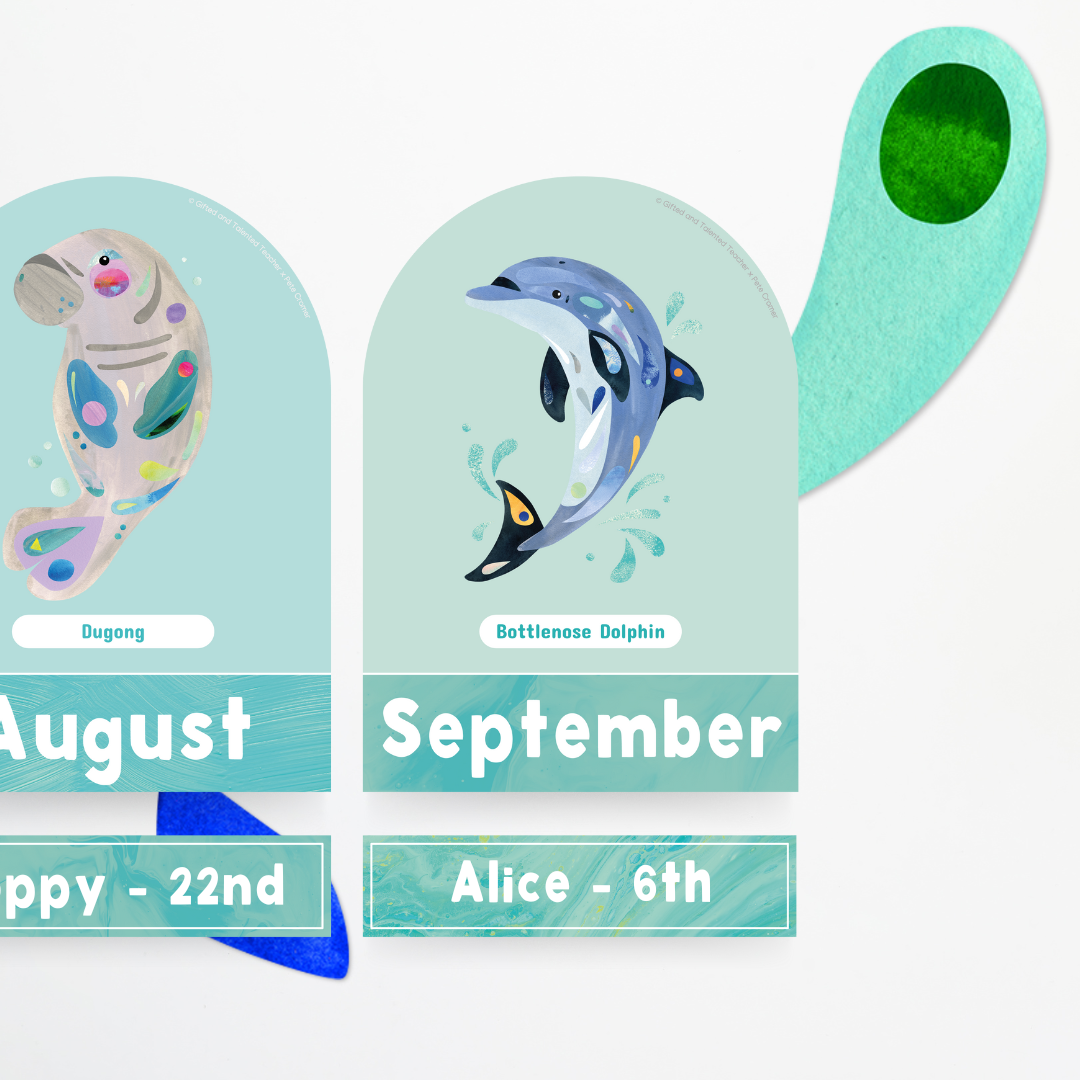 Pete Cromer: Birthday Display - Sea Life Collection
---
Birthday Display - Gifted and Talented Teacher x Pete Cromer: Sea Life
Designed to highlight the heroes from within Pete Cromer's Sea Life Collection, this resource brings art to the forefront of your learning space. Elevate the ambiance of any classroom or staffroom with this lively and unified birthday display. Monitor student or staff birthdays, beautifully paired with a selection of Pete Cromer's signature Australian Sea Life designs.
What's included:
• 12 x A4 Birthday Banners
• 1 x Our Birthday Banner
• 12 x Editable Coloured Strips

What you need to know:
• Licensed collaboration with Australian Artist Pete Cromer
• Editable name strips (only)
• Embedded GT Font: Apple Pie
• Format: PowerPoint
About the Artist: Pete Cromer is a contemporary Australian artist based in the Colac Otway region of Victoria. Inspired by the optimistic personalities in people and wildlife, Pete's work is renowned for his signature bursts of glowing colour and beautiful textures, all reflected in his bold collages, paintings and sculptures.