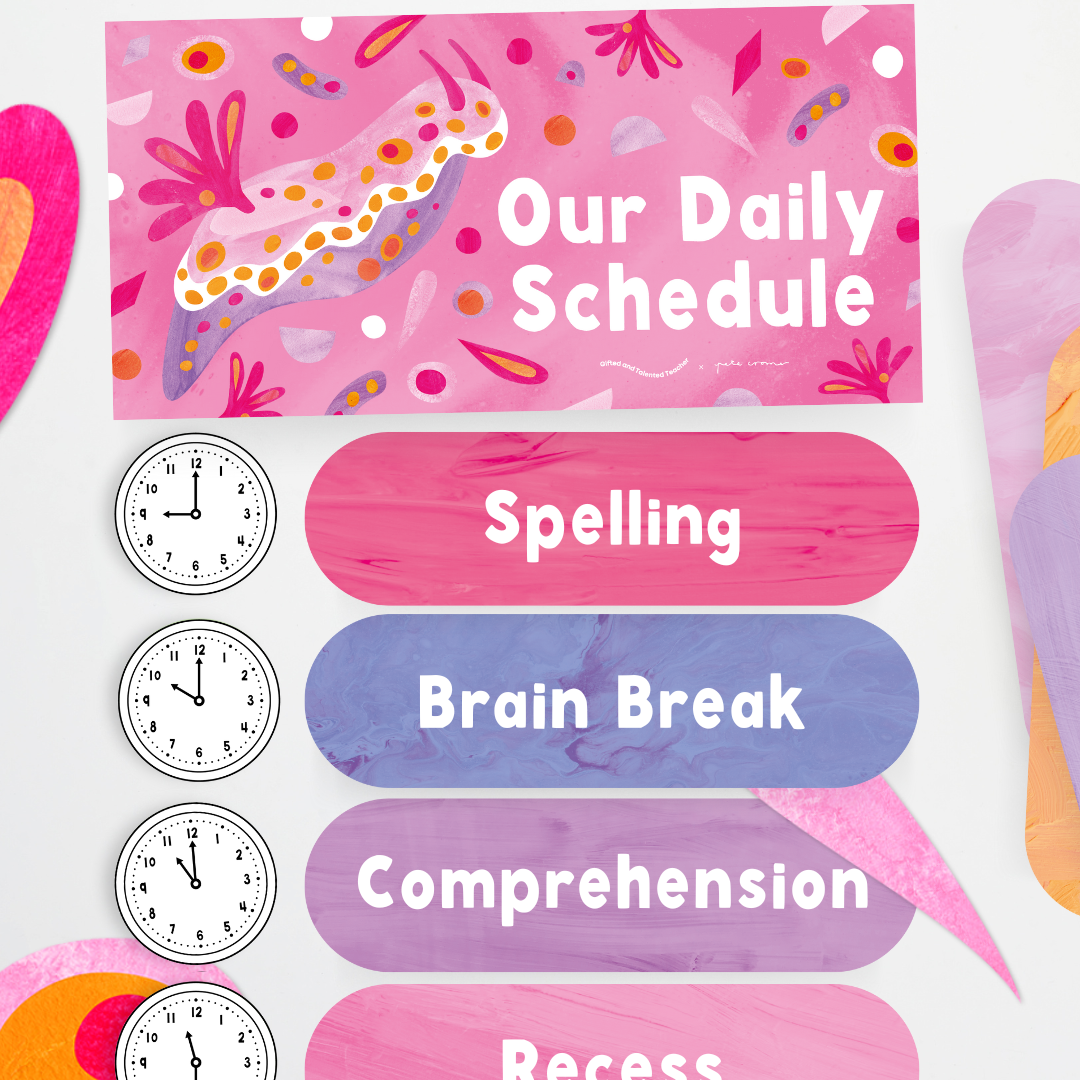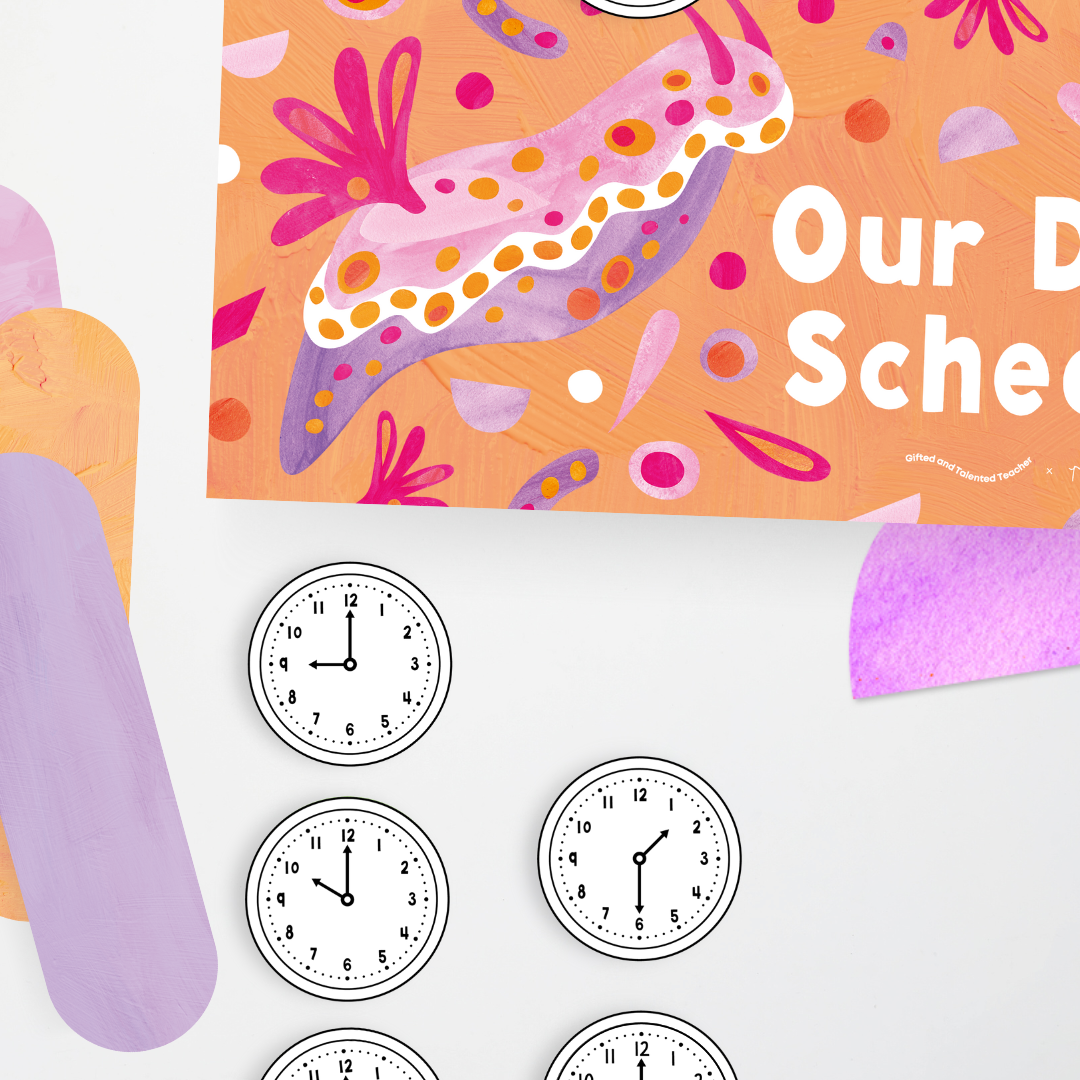 Pete Cromer: Daily Schedule - Nudibranch - Sea Life Collection
---
Daily Schedule: Nudibranch - Gifted and Talented Teacher x Pete Cromer: Sea Life
Our Daily Schedule introduces a consistent and predictable rhythm to each school day. Streamline the day for both you and your students with this visually pleasing timetable. The whimsical Nudibranch, a standout from Pete Cromer's Sea Life collection, takes the spotlight in this charming classroom tool.
What's included:
• 2 x Nudibranch Banners 'Our Daily Schedule'
• Analogue clocks: 8:00 am - 6:00 pm [5 minute intervals]
• Digital clocks: 8:00 am - 6:00 pm [5 minute intervals]
• 8 x Editable Activity Strips [Strips can be duplicated as needed]
What you need to know:
• Licensed collaboration with Australian Artist Pete Cromer
• Embedded GT Font: Apple Pie
• Format: PowerPoint
About the Artist: Pete Cromer is a contemporary Australian artist based in the Colac Otway region of Victoria. Inspired by the optimistic personalities in people and wildlife, Pete's work is renowned for his signature bursts of glowing colour and beautiful textures, all reflected in his bold collages, paintings and sculptures.