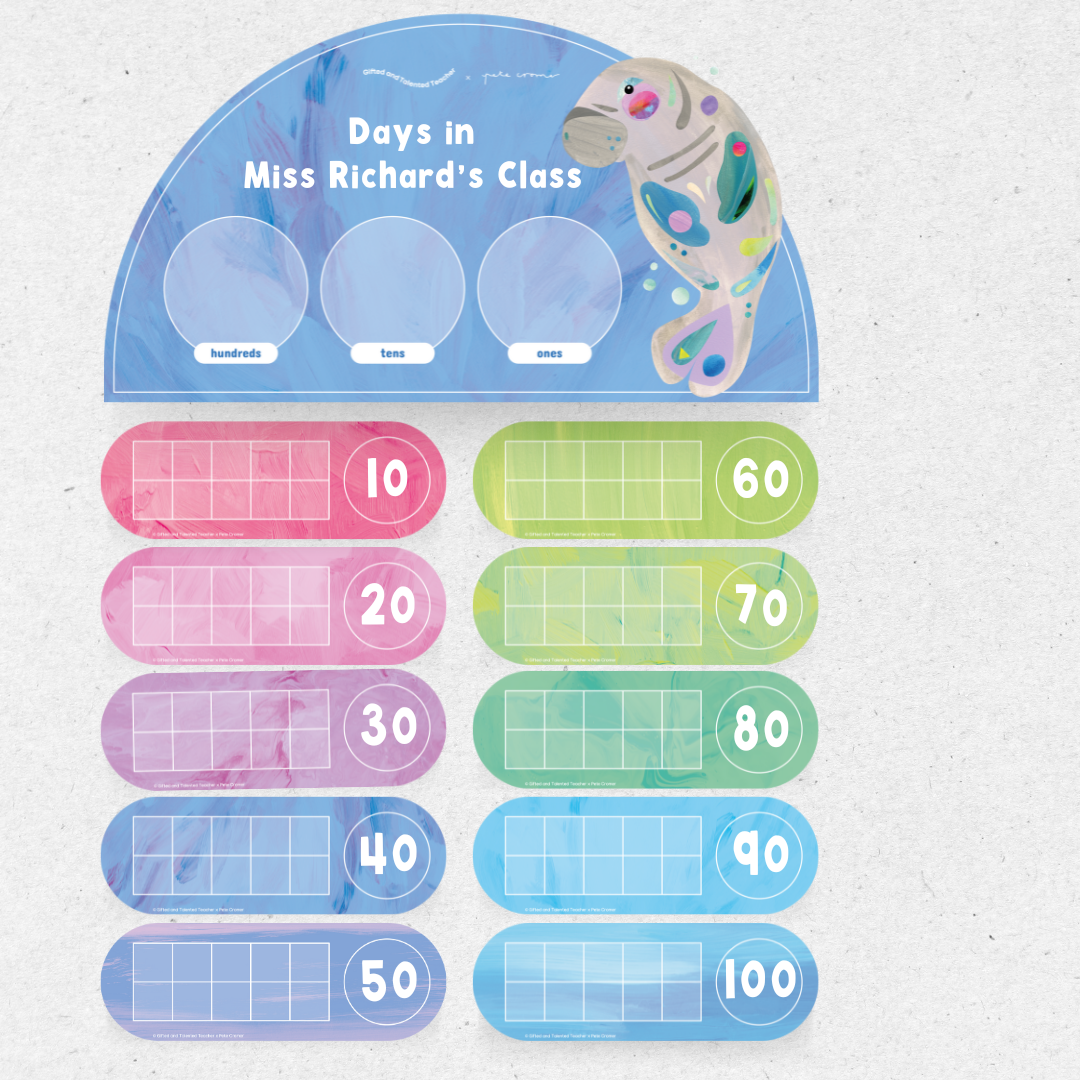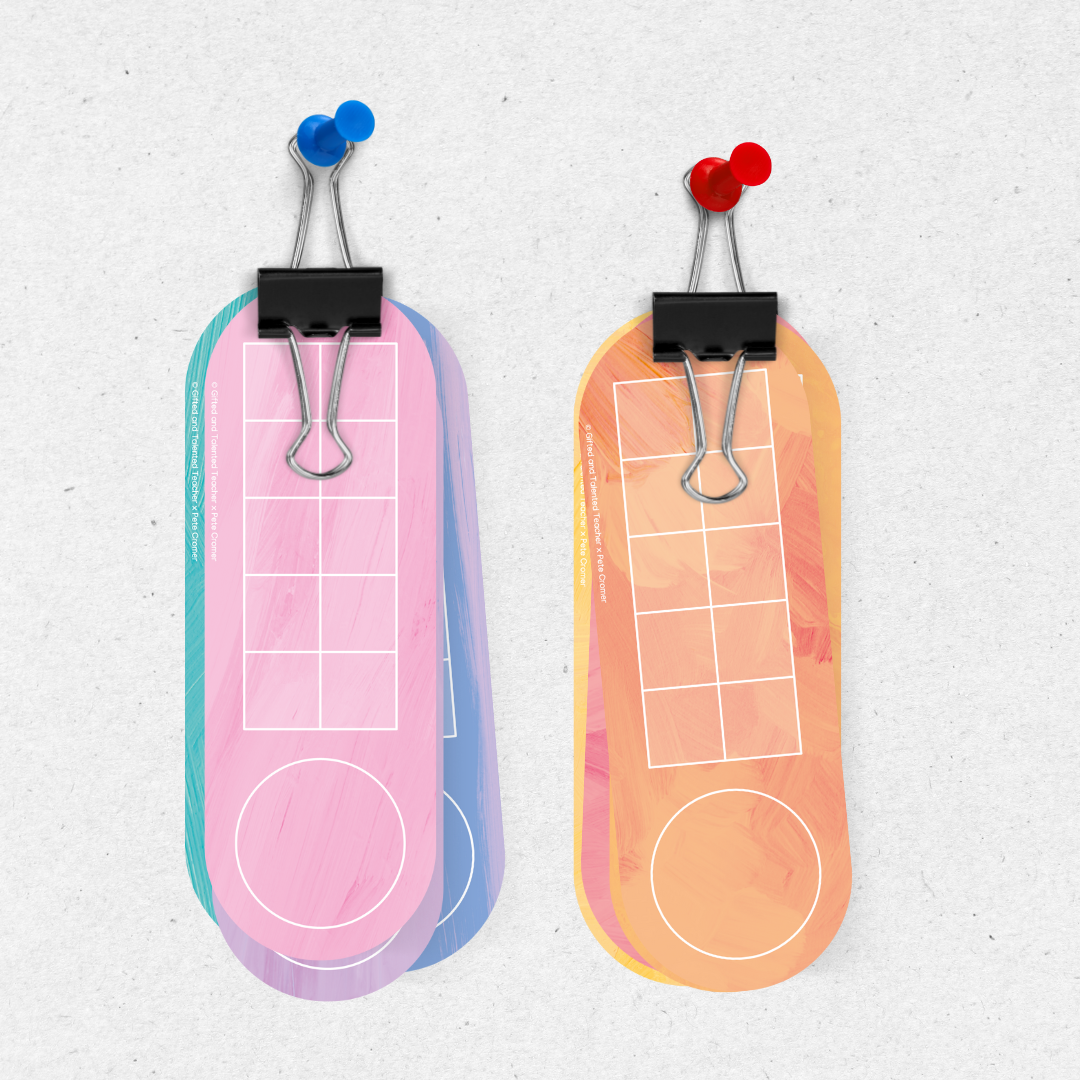 Pete Cromer: Days at School - Sea Life Collection
---
Days at School - Gifted and Talented Teacher x Pete Cromer: Sea Life
'Days at School' is the ideal tool to count the first days of school or monitor the remaining days of the year. Commemorate 100 days of education with this ultimate countdown, helping you keep tabs on school days! Featuring a whimsical feel, showcasing Pete Cromer's Dugong as the hero piece to this playful piece. 
What's included:
• 1 x Editable Dugong Banner
• 22 x Editable Tens Frames 
• GT Font: Apple Pie

What you need to know:
• Licensed collaboration with Australian Artist Pete Cromer
• Embedded GT Font: Line Up
• Format: PowerPoint
About the Artist: Pete Cromer is a contemporary Australian artist based in the Colac Otway region of Victoria. Inspired by the optimistic personalities in people and wildlife, Pete's work is renowned for his signature bursts of glowing colour and beautiful textures, all reflected in his bold collages, paintings and sculptures.