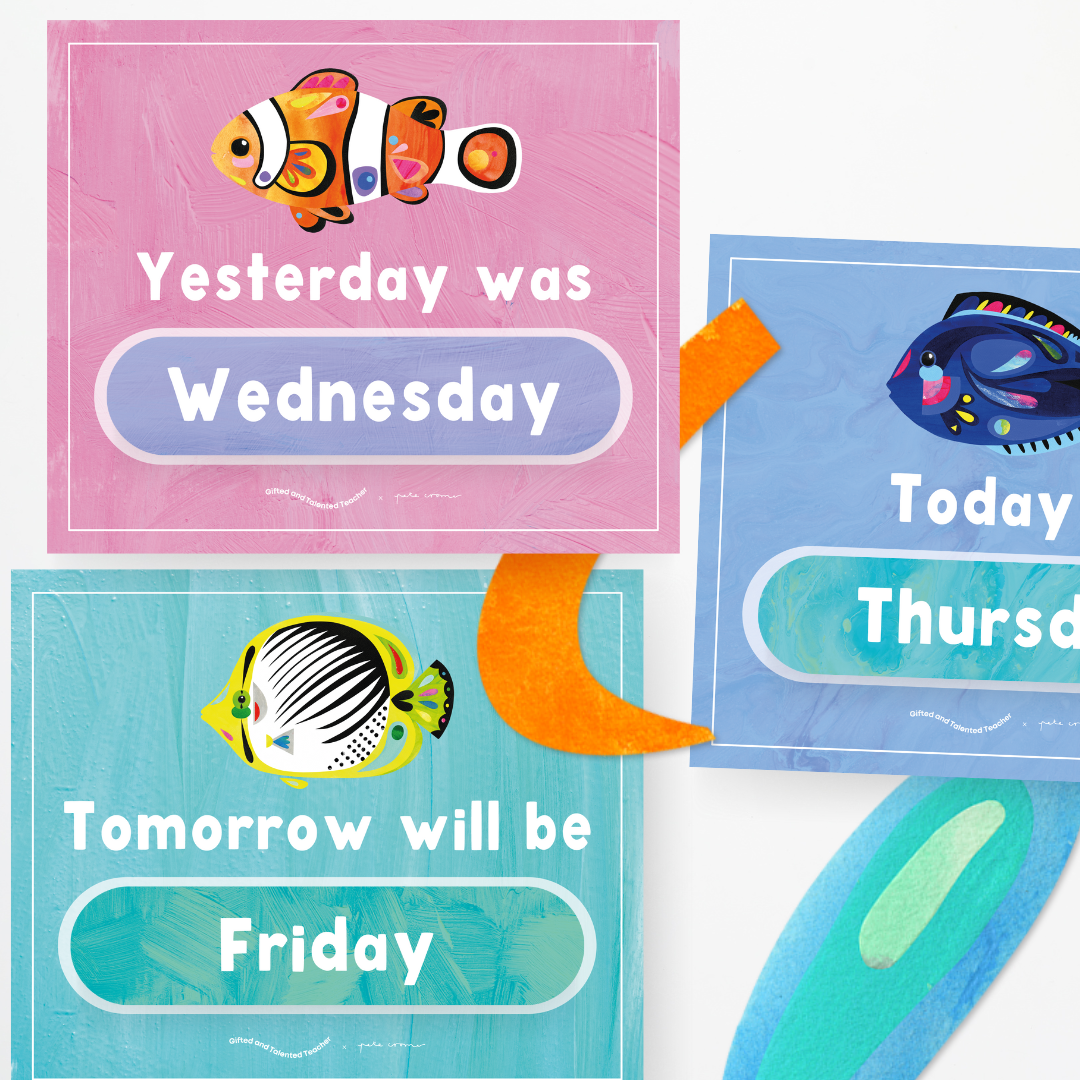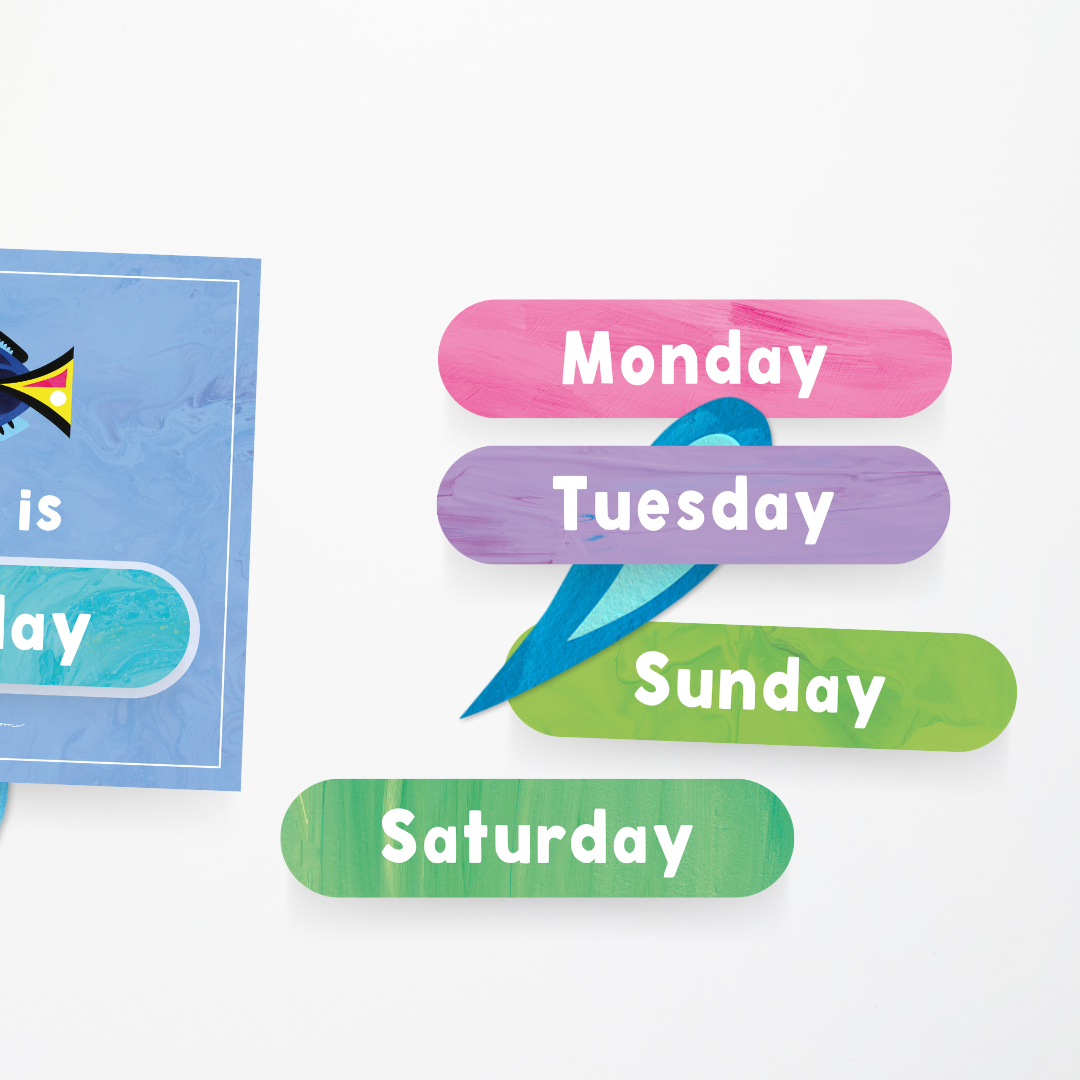 Pete Cromer: Days of the Week - Sea Life Collection
---
Days of the Week - Gifted and Talented Teacher x Pete Cromer: Sea Life
Navigate the days with our Dynamic Days Banners – a digital resource thoughtfully designed to keep classrooms and learning spaces engaged with the ebb and flow of time. Infused with a sleek design and interactive features, this tool not only helps cultivate a deeper understanding of days and their sequence but also adds an aesthetic touch to your teaching environment.
Key Features:
• Interactive Statements: Featuring banners that dynamically state "Today is," "Tomorrow will be," and "Yesterday was," facilitating a hands-on approach to learning and understanding the days of the week.
• Editable Features: Tailor to your needs with ease! Every aspect of the banners is editable, allowing for customisation, whether it's changing fonts, colours, or adding unique elements that cater to your class or theme.
• Days of the Week Strips: No need to hunt elsewhere – we've included sleek, match-ready strips for each day of the week. Simply print, cut, and interchange as days progress.
What's included:
• 3 x Fish Banners 
• 7 Strips: Days of the Week

What you need to know:
• Licensed collaboration with Australian Artist Pete Cromer
• Editable
• Embedded GT Font: Apple Pie
• Format: PowerPoint
About the Artist: Pete Cromer is a contemporary Australian artist based in the Colac Otway region of Victoria. Inspired by the optimistic personalities in people and wildlife, Pete's work is renowned for his signature bursts of glowing colour and beautiful textures, all reflected in his bold collages, paintings and sculptures.