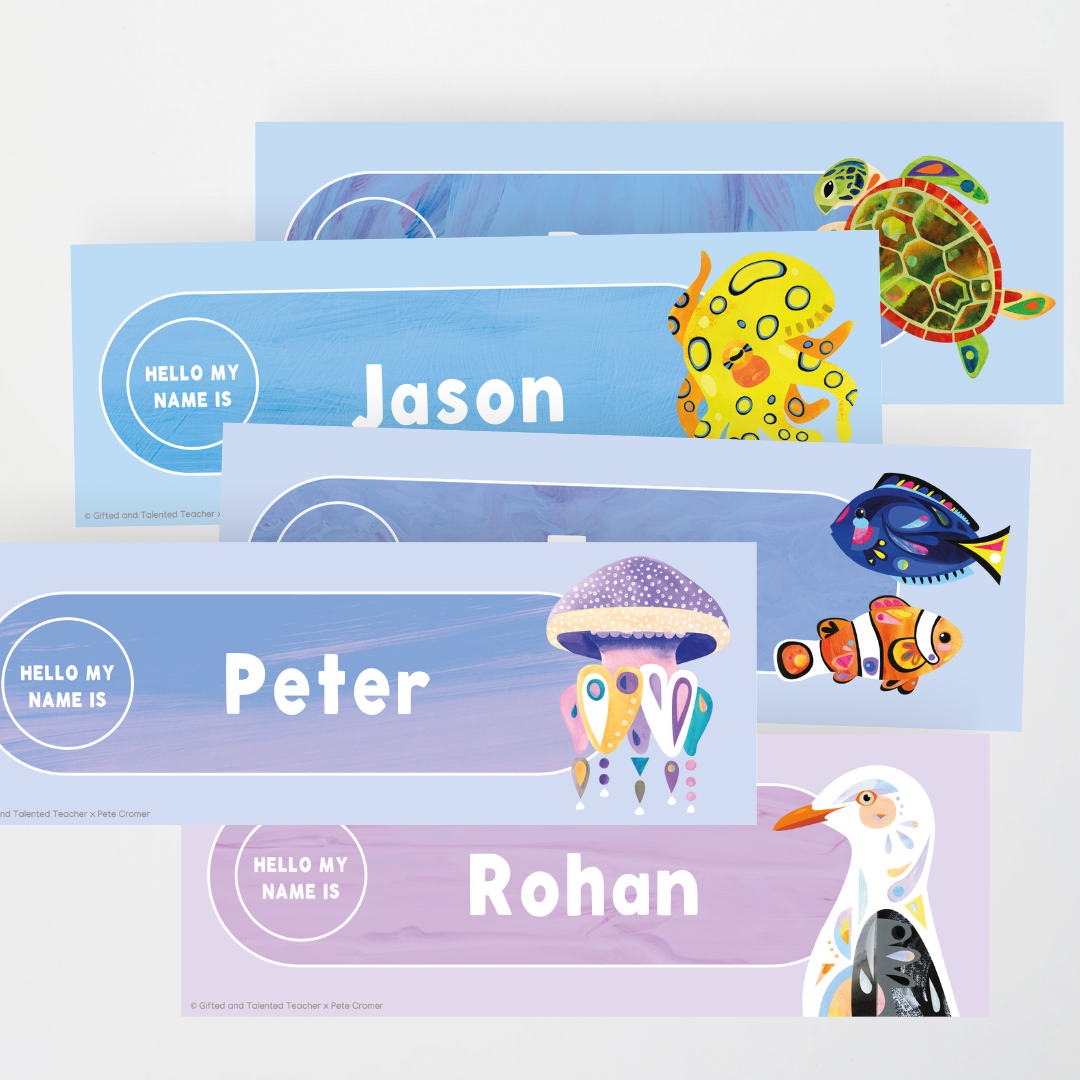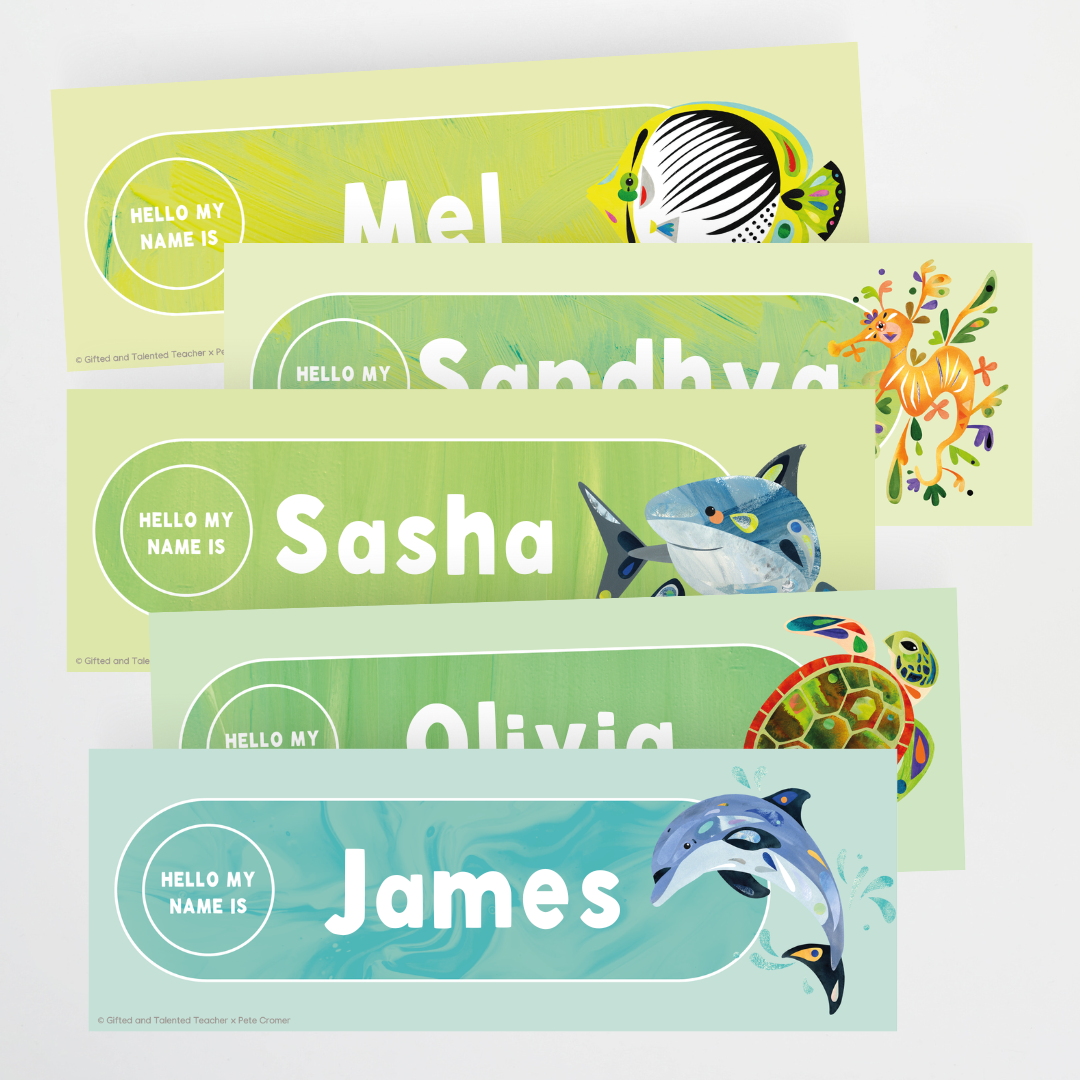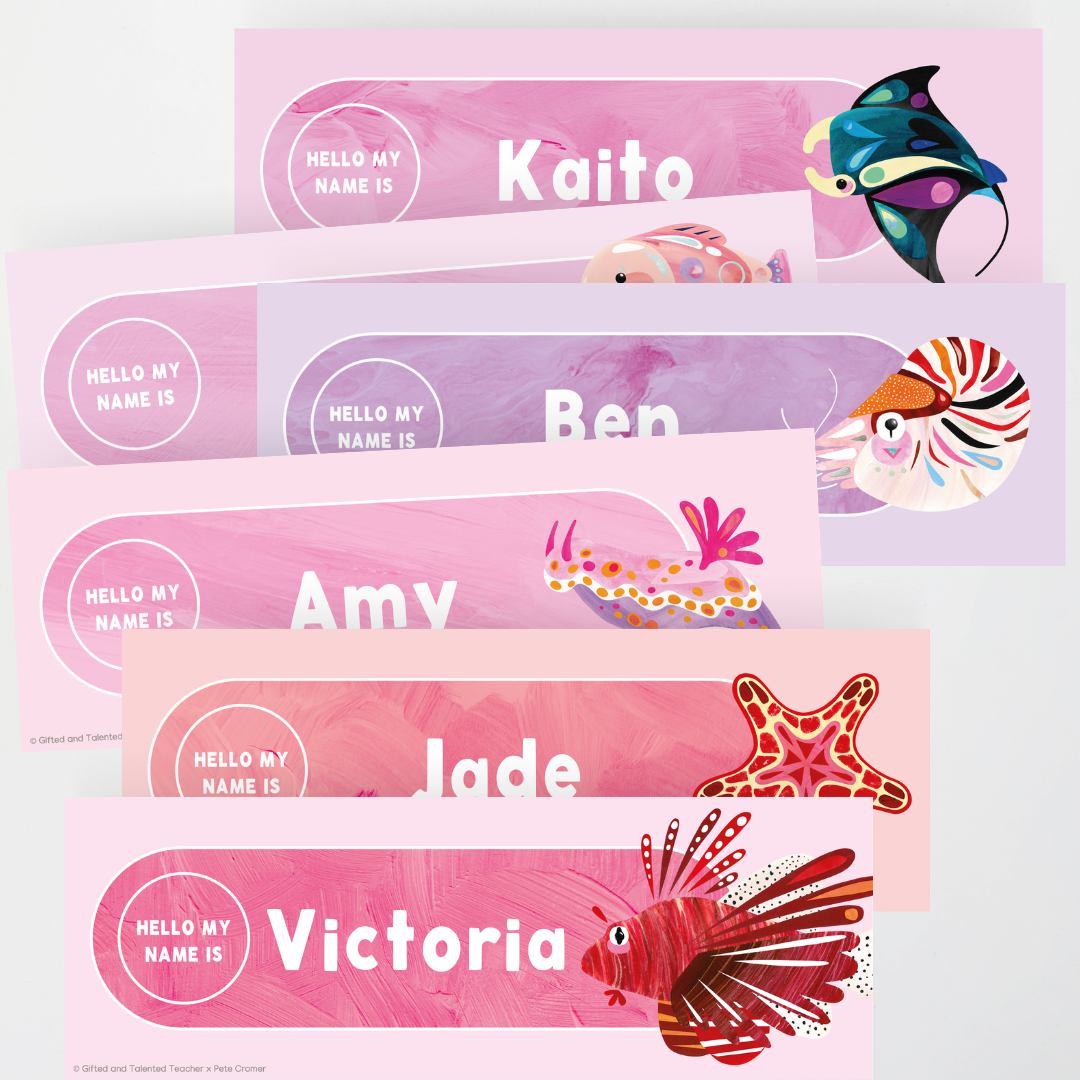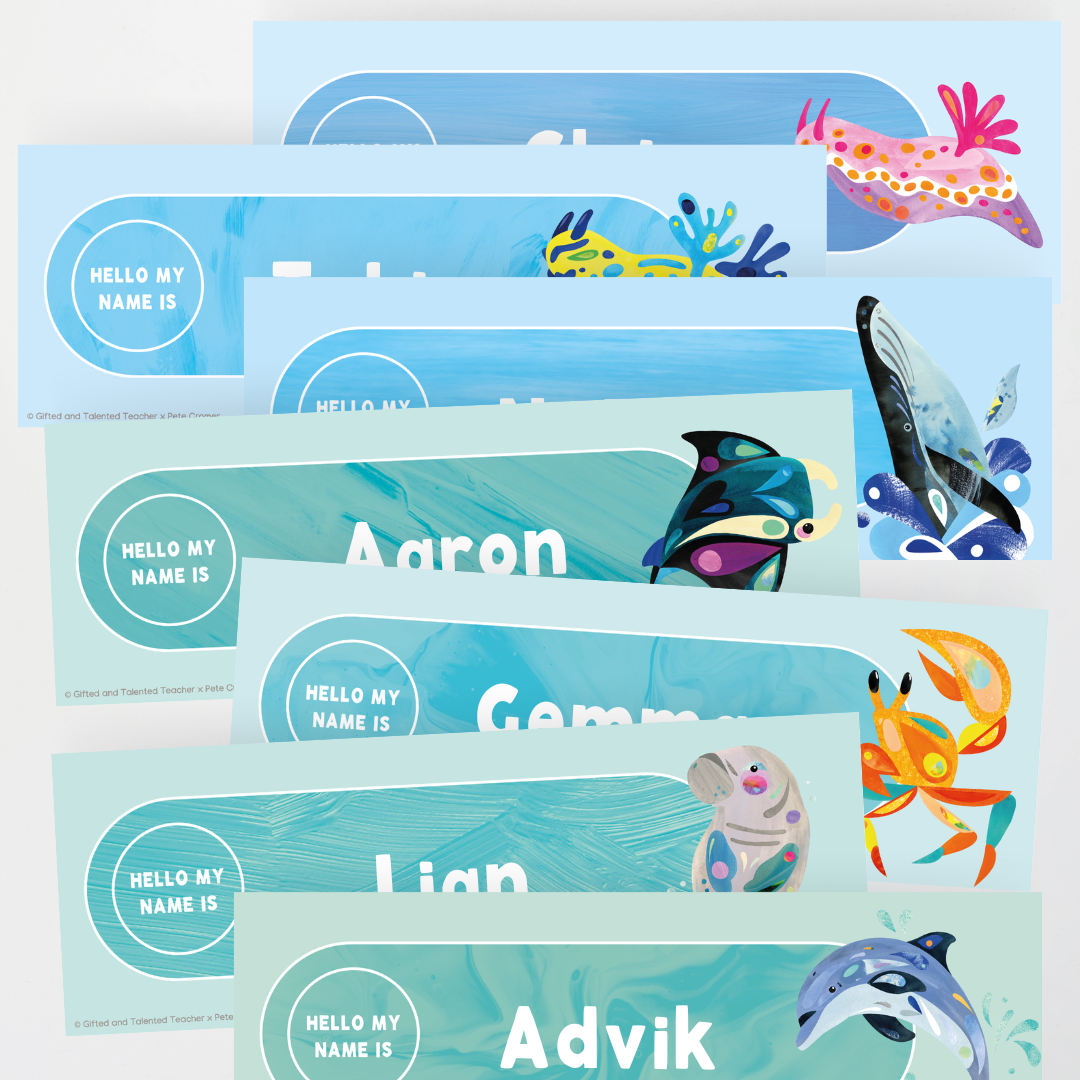 Pete Cromer: Desk Plates: Sea Life Collection
---
Desk Plates - Gifted and Talented Teacher x Pete Cromer: Sea Life
The Pete Cromer Sea Life desk plates offer a premium touch of personalisation for student desks or tote tray labels. Crafted with older grades in mind, the minimalistic design, combined with a variety of Sea Life creatures, allows for understated customisation.
What's included:
• 30 x Editable Desk Plates: 'Hello my name is'

What you need to know:
• Licensed collaboration with Australian Artist Pete Cromer
• Editable
• Embedded GT Font: Apple Pie
• Format: PowerPoint
About the Artist: Pete Cromer is a contemporary Australian artist based in the Colac Otway region of Victoria.  Inspired by the optimistic personalities in people and wildlife, Pete's work is renowned for his signature bursts of glowing colour and beautiful textures, all reflected in his bold collages, paintings and sculptures.