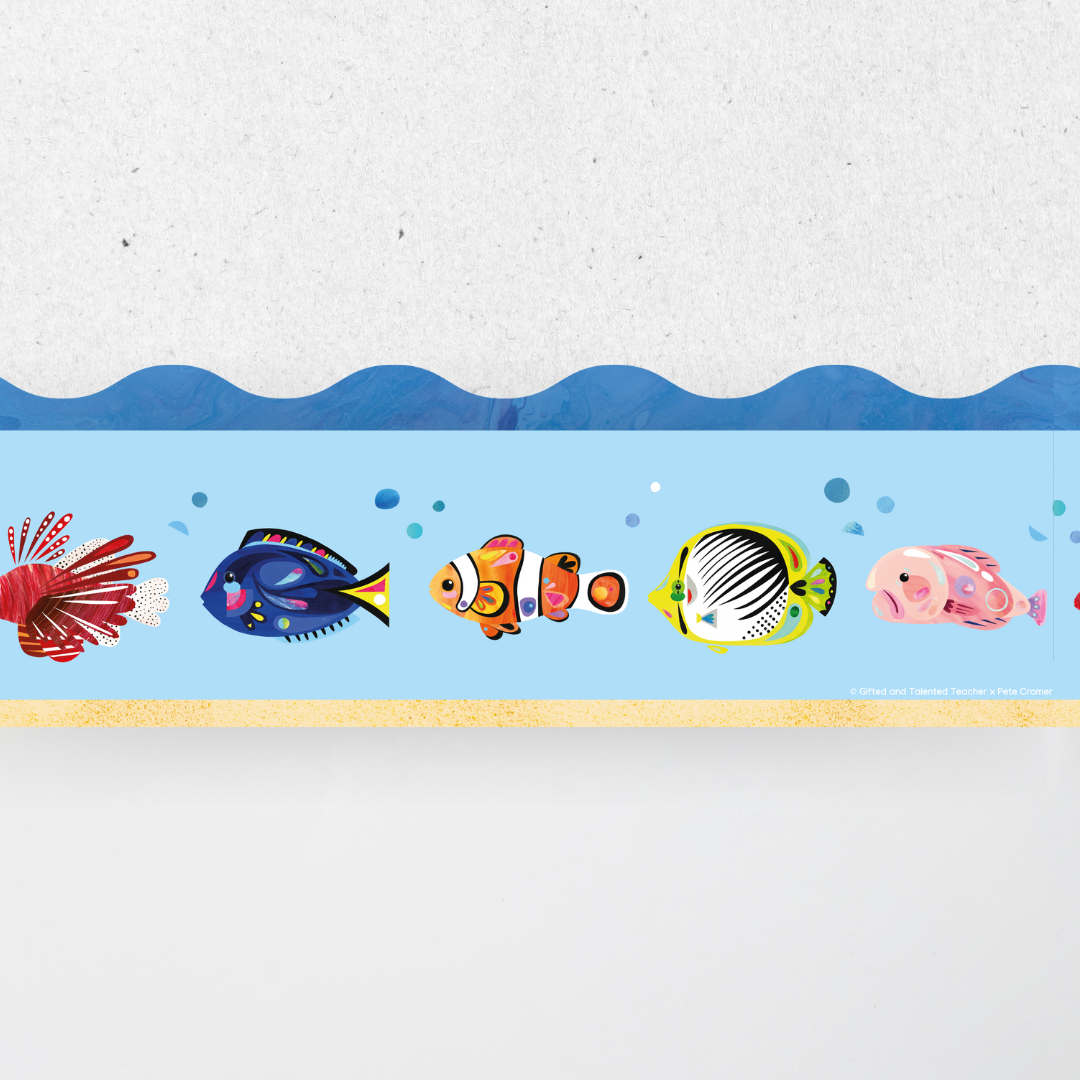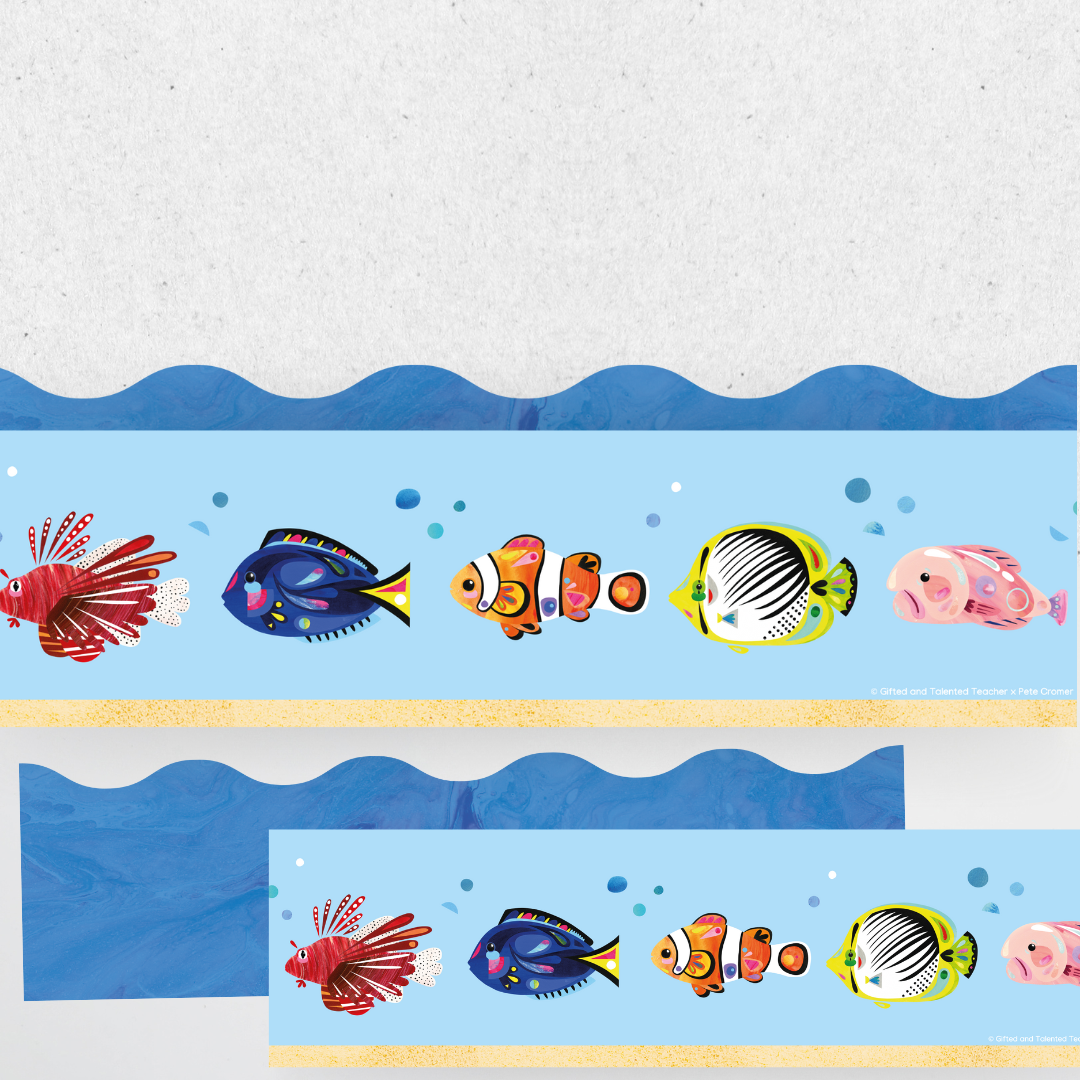 Pete Cromer: Blue Border Set - Sea Life Collection
---
Blue Border Set - Gifted and Talented Teacher x Pete Cromer: Sea Life
Elevate bulletin boards and your classroom aesthetic with the Blue Border Set from the Pete Cromer Sea Life collection. This combination can be used for a layered effect, or use individually across a room to allow for a cohesive environment.
What's included:
• Licensed collaboration with Australian Artist Pete Cromer
• Clownfish, Blue Tang, Butterflyfish, Lionfish and Blobfish Border
• Blue Paint Scallop Border
• Format: PowerPoint
About the Artist: Pete Cromer is a contemporary Australian artist based in the Colac Otway region of Victoria. Inspired by the optimistic personalities in people and wildlife, Pete's work is renowned for his signature bursts of glowing colour and beautiful textures, all reflected in his bold collages, paintings and sculptures.