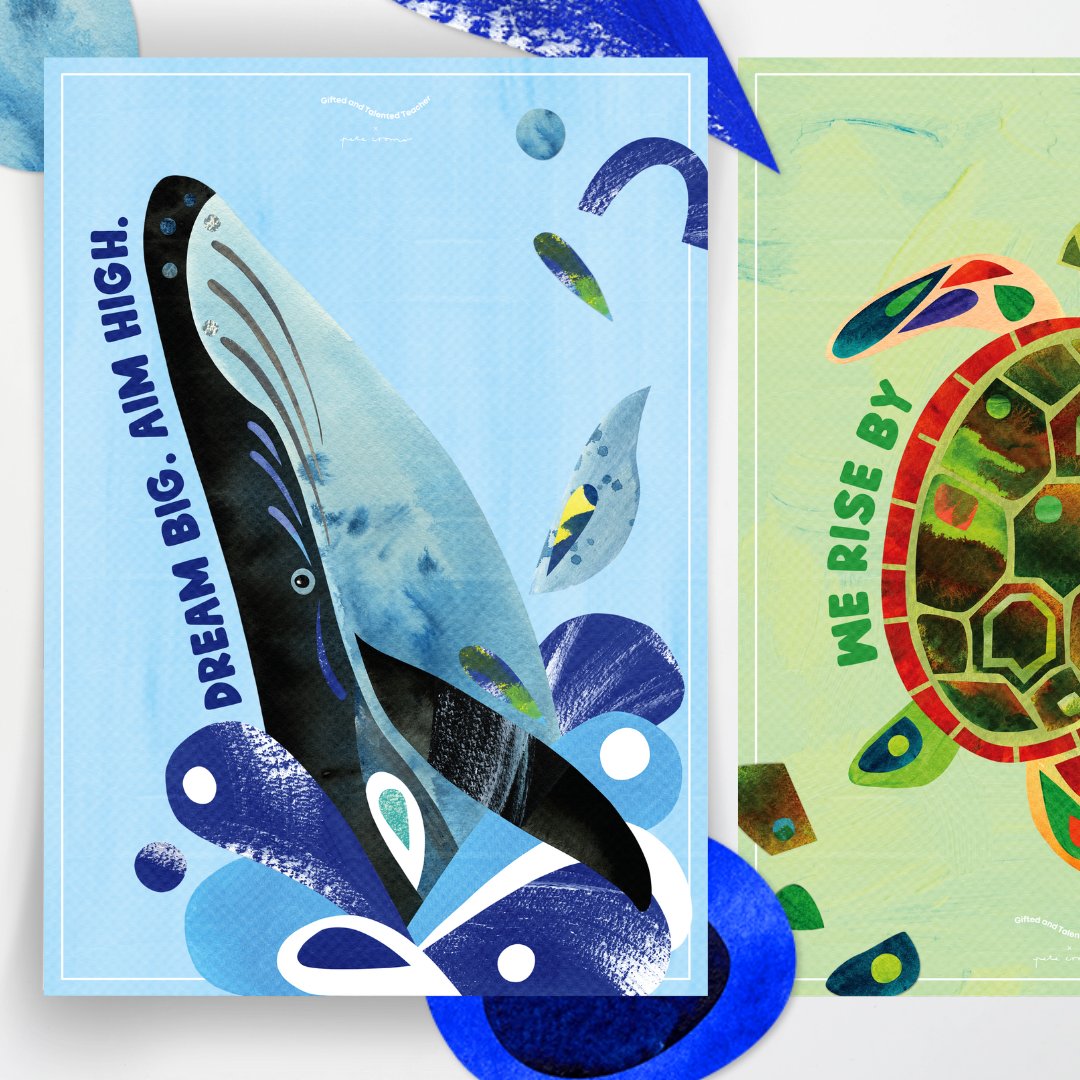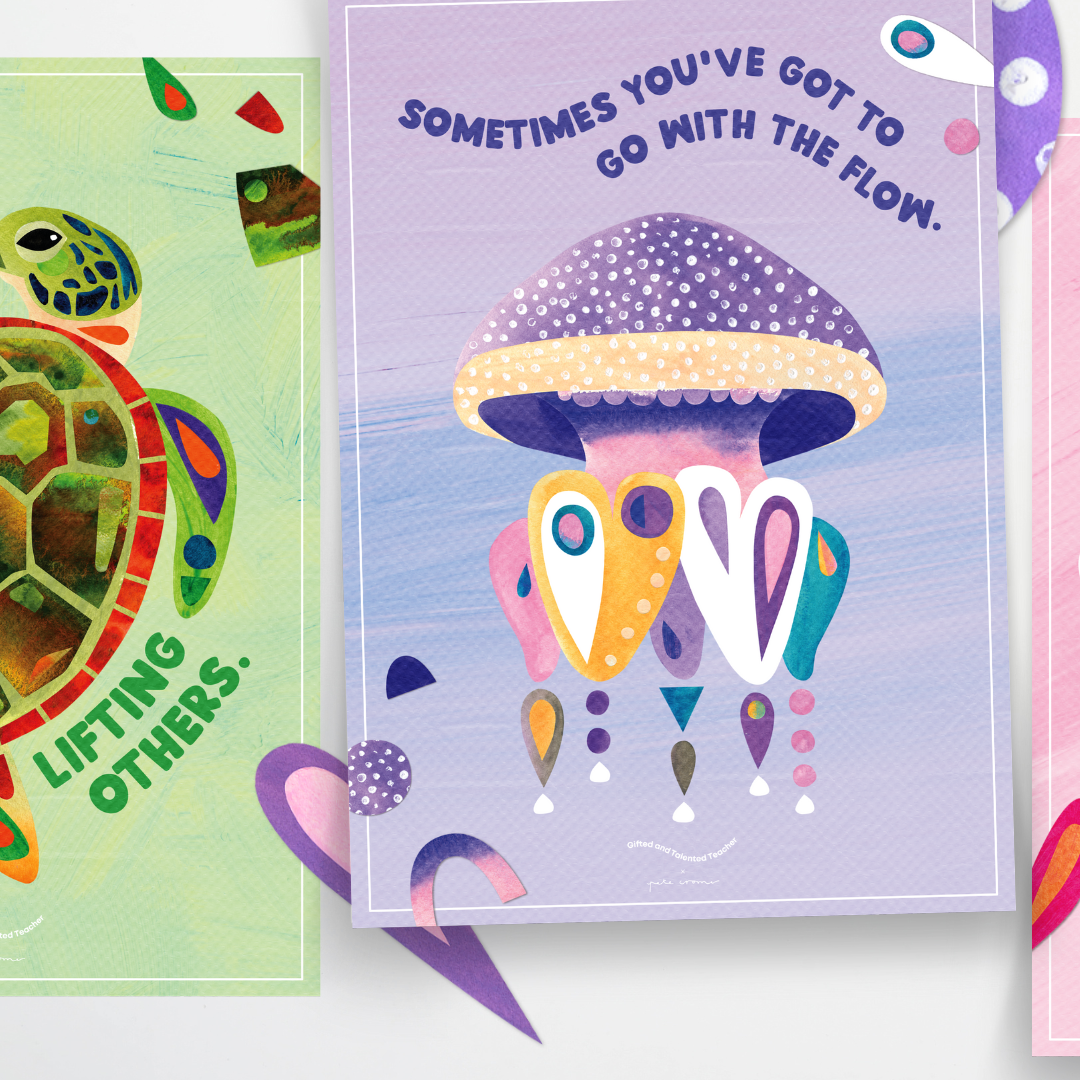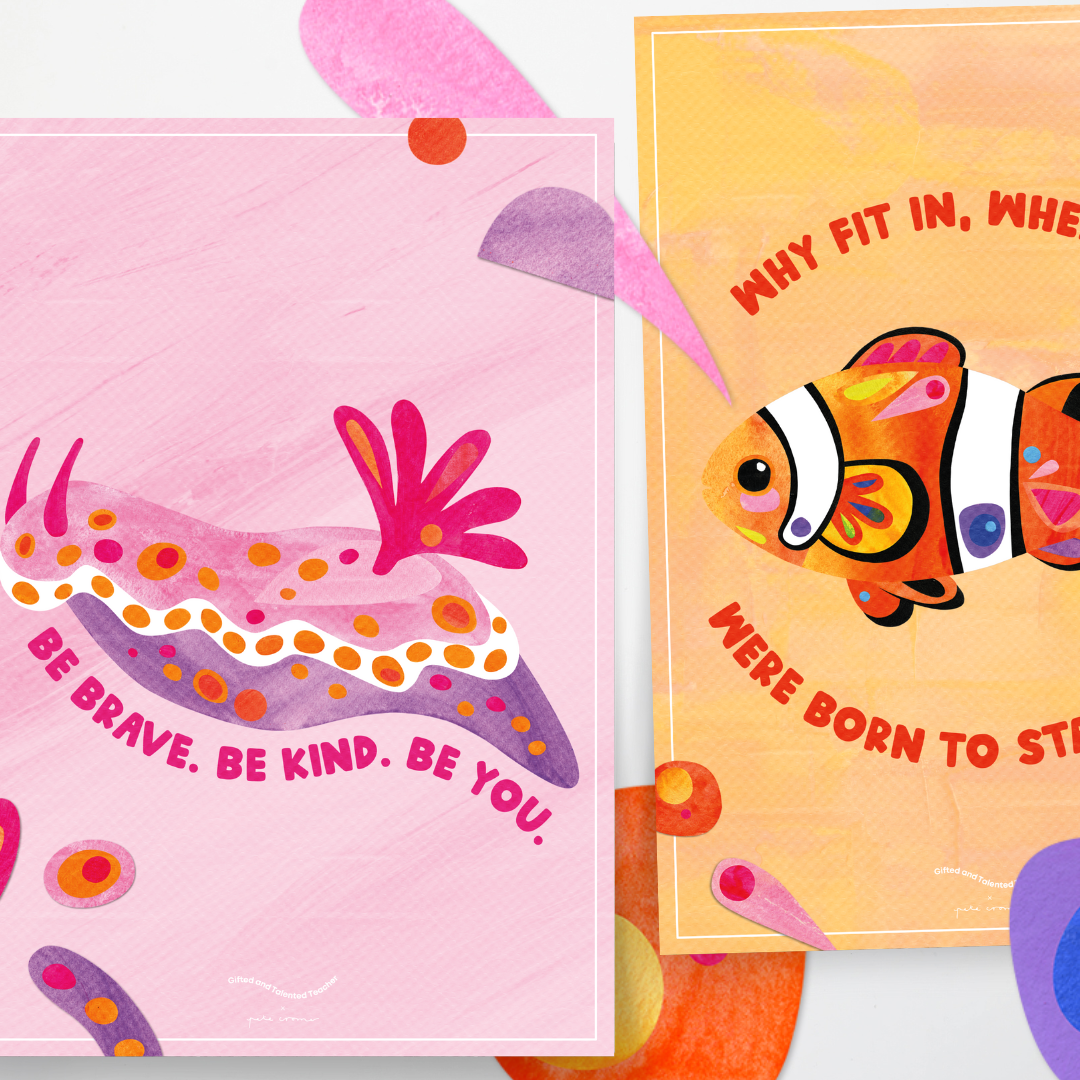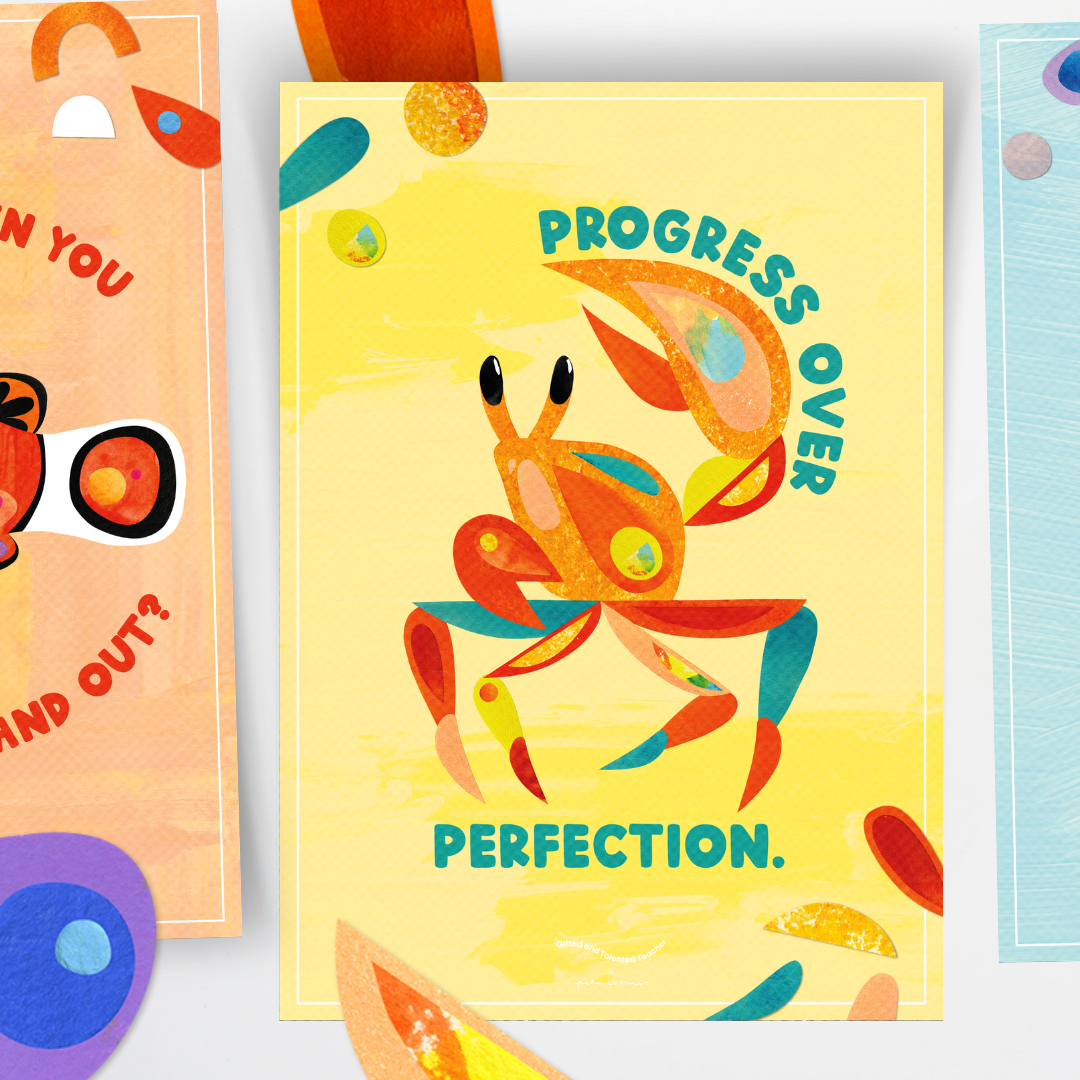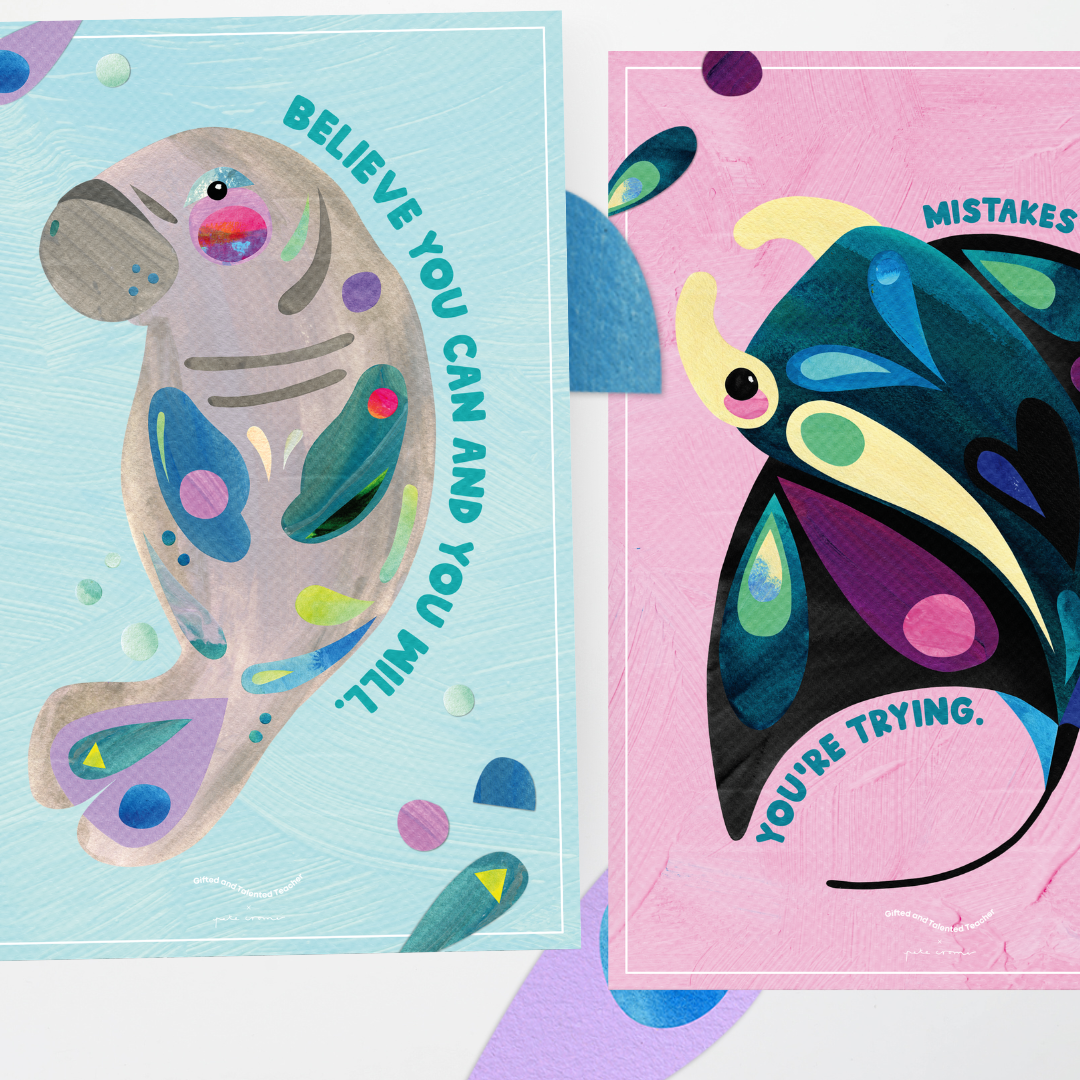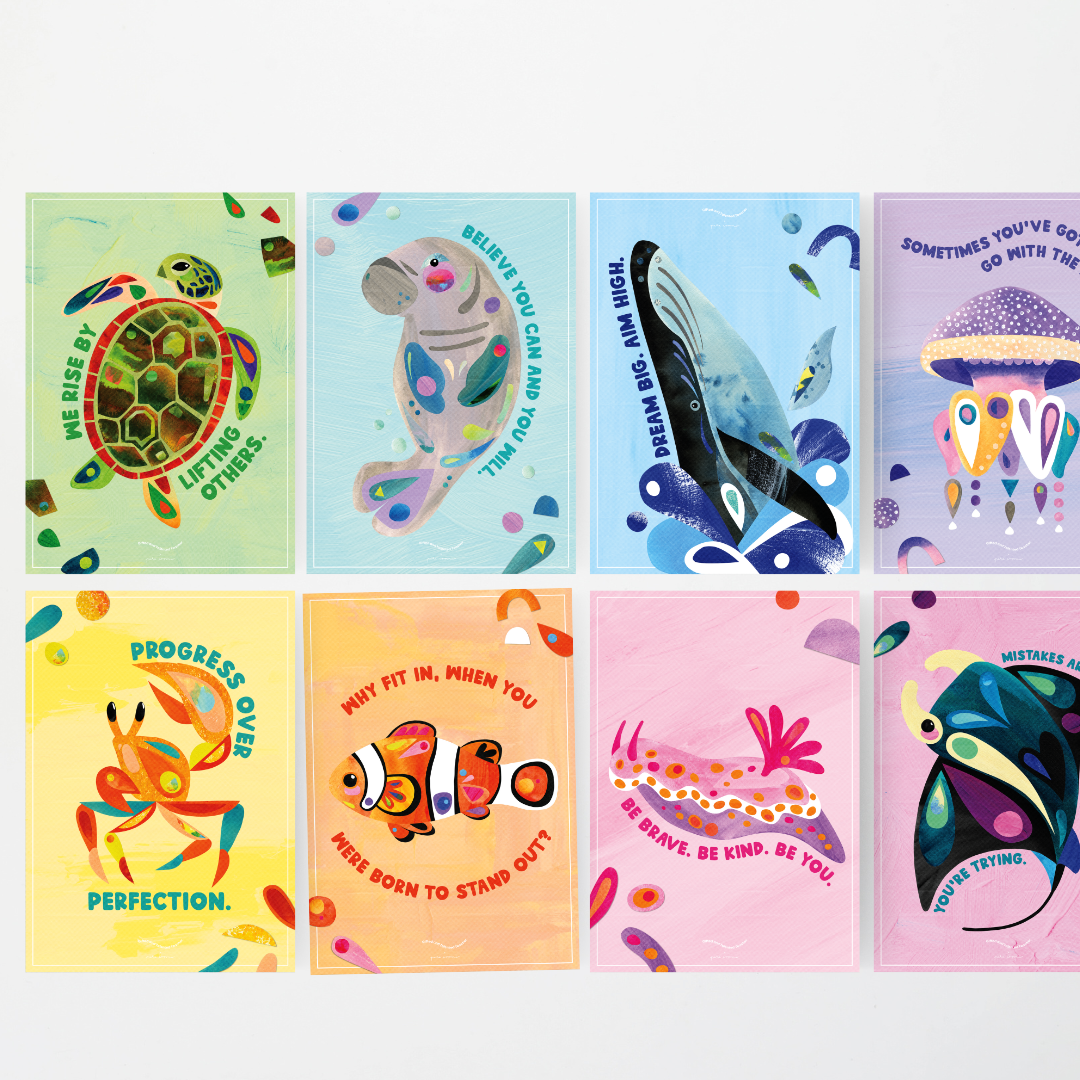 Pete Cromer: Quote Posters - Sea Life Collection
---
Quote Posters - Gifted and Talented Teacher x Pete Cromer: Sea Life 
Dive into a positive learning environment with these vivid and motivational quote posters. Celebrating Pete Cromer's Sea Life collection, these posters act as an invaluable resource, emphasising the significance of a growth mindset, recognising life's silver linings, and understanding the challenges inherent both within and beyond the learning journey.
What's included:
• 8 x A4 Quote Posters
          • Humpback Whale: Dream Big. Aim High.
          • Green Sea Turtle: We rise by lifting others.
          • White-Spotted Jellyfish: Sometimes you've got to go with the flow.
          • Nudibranch: Be Brave. Be Kind. Be You. 
          • Clownfish: Why fit in when you were born to stand out?
          • Golden Ghost Crab: Progress over perfection.
          • Dugong: Believe you can and you will. 
          • Manta Ray: Mistakes are proof you're trying. 
About the Artist: Pete Cromer is a contemporary Australian artist based in the Colac Otway region of Victoria. Inspired by the optimistic personalities in people and wildlife, Pete's work is renowned for his signature bursts of glowing colour and beautiful textures, all reflected in his bold collages, paintings and sculptures.