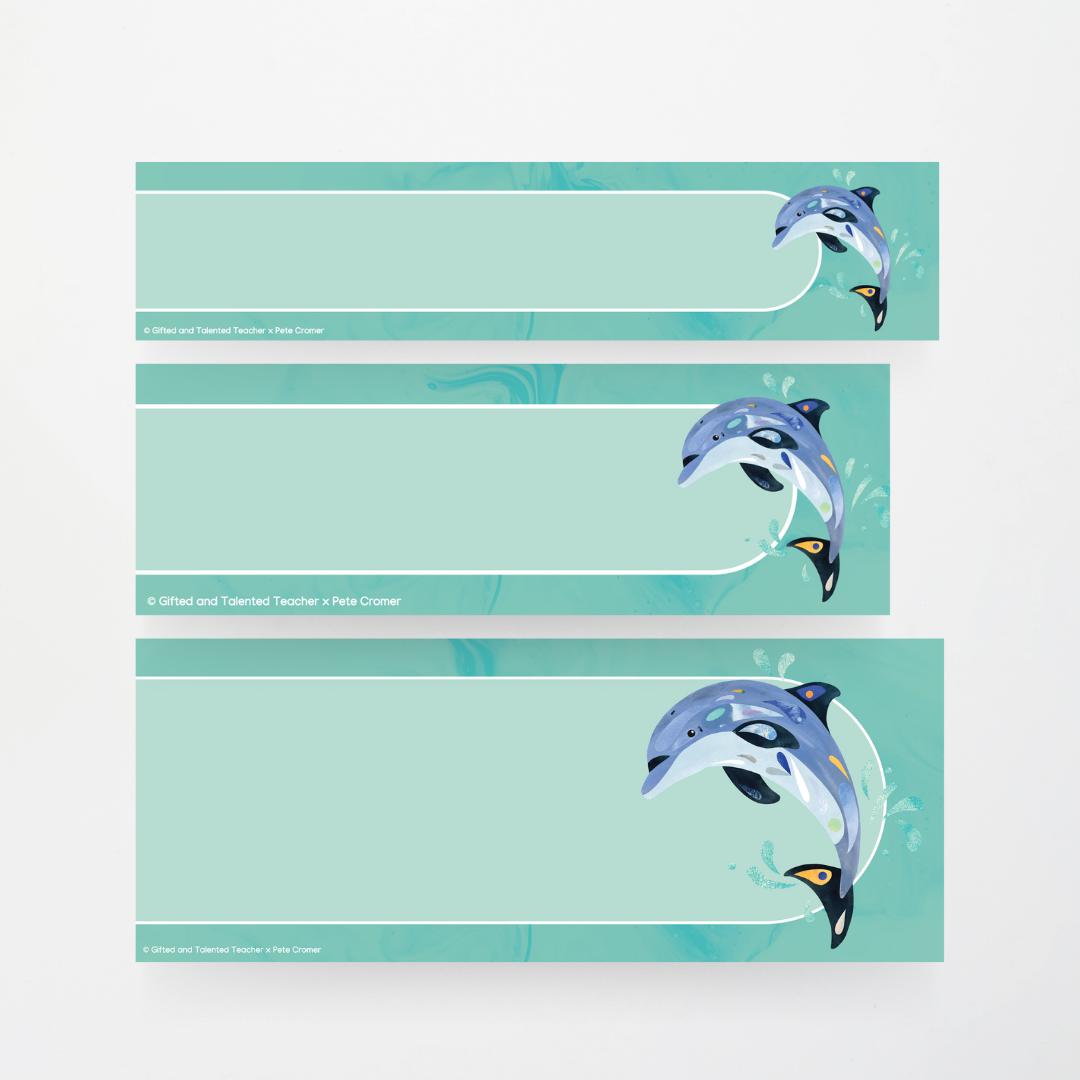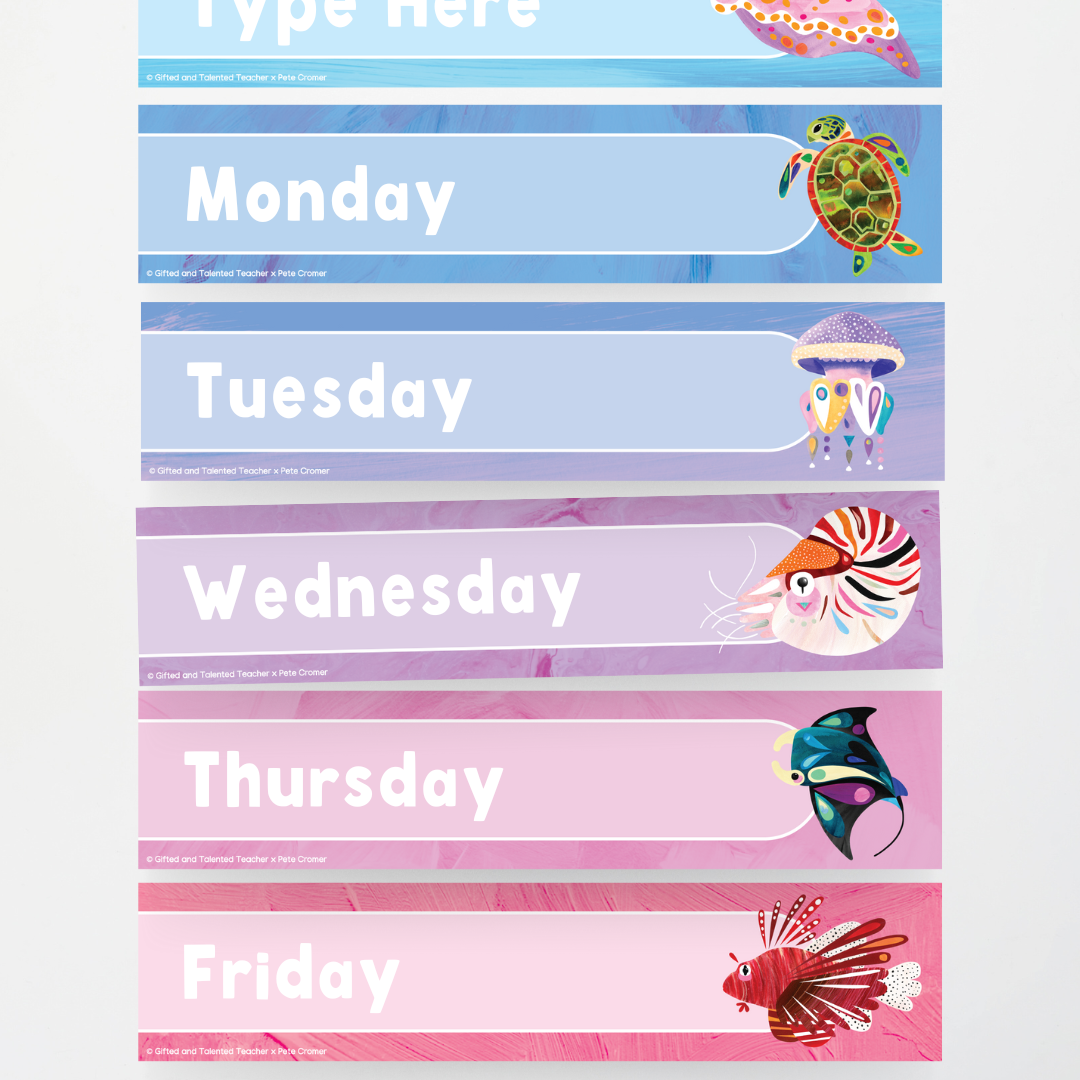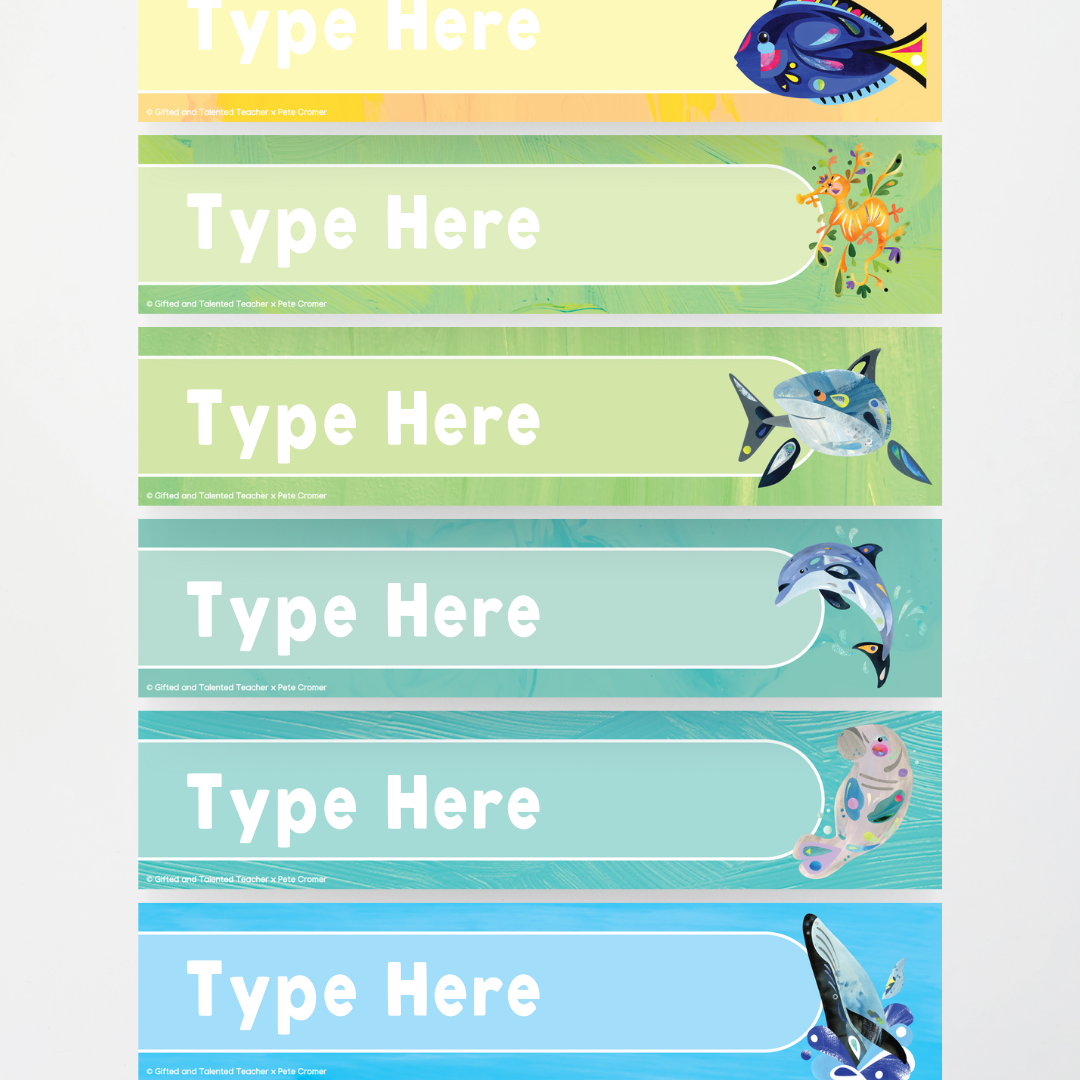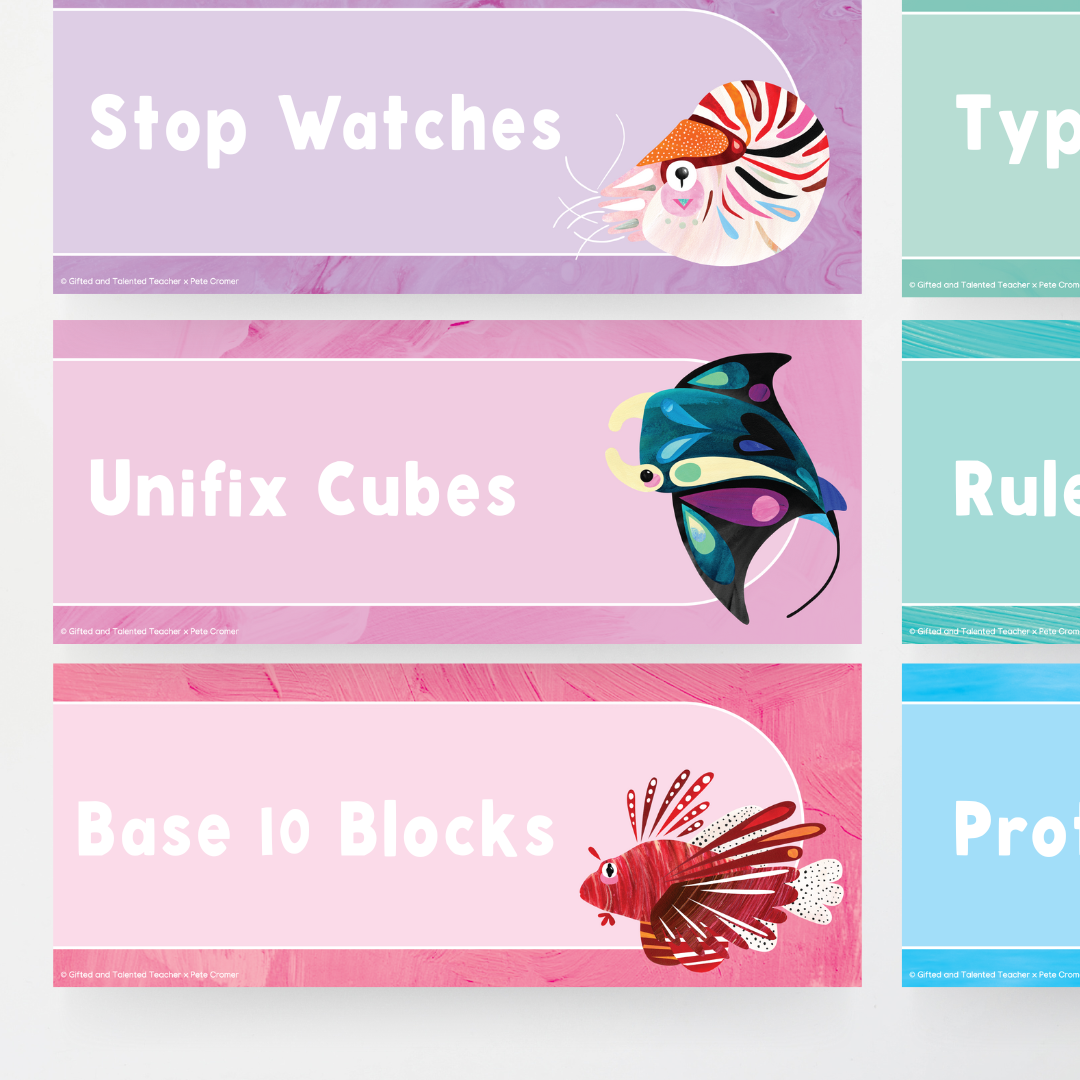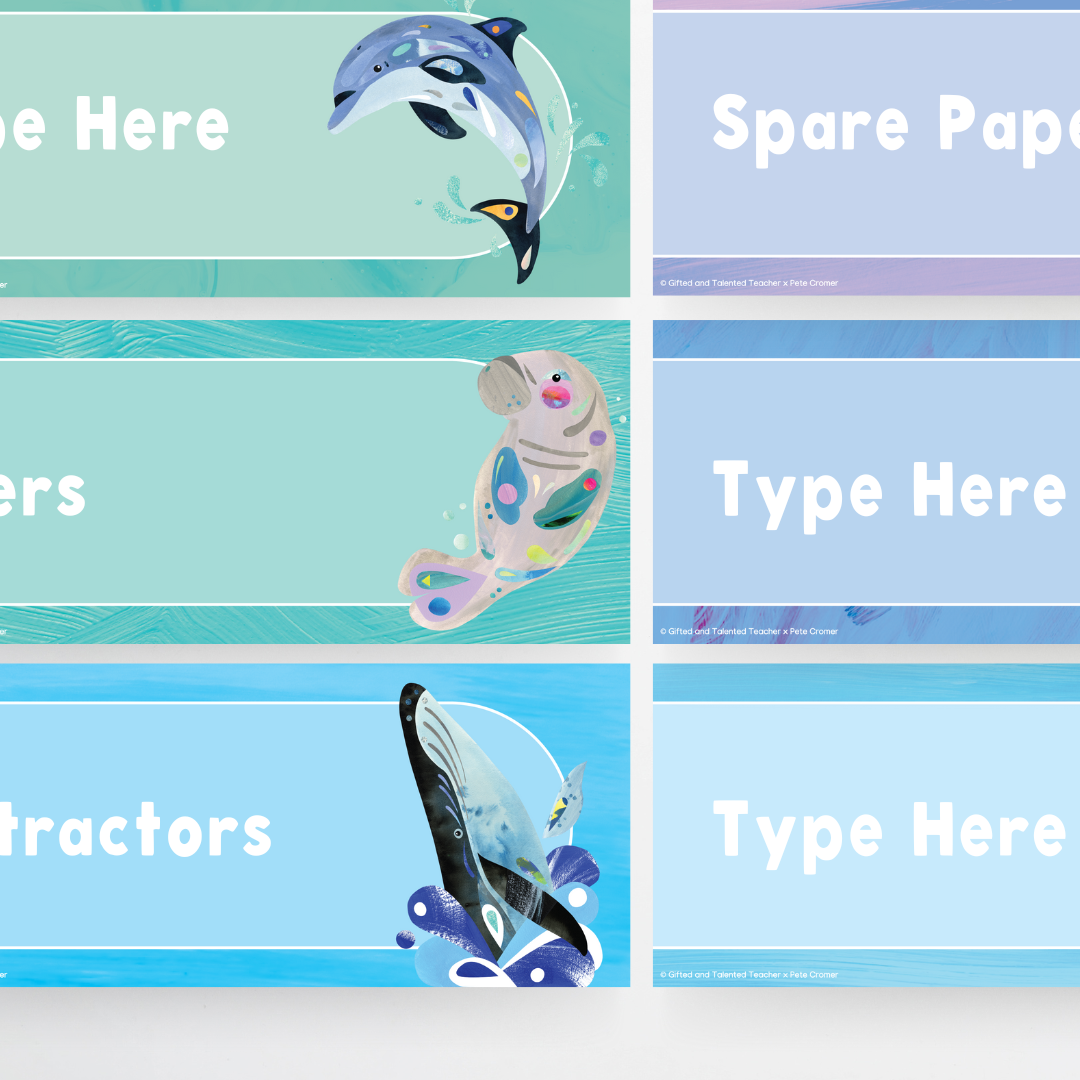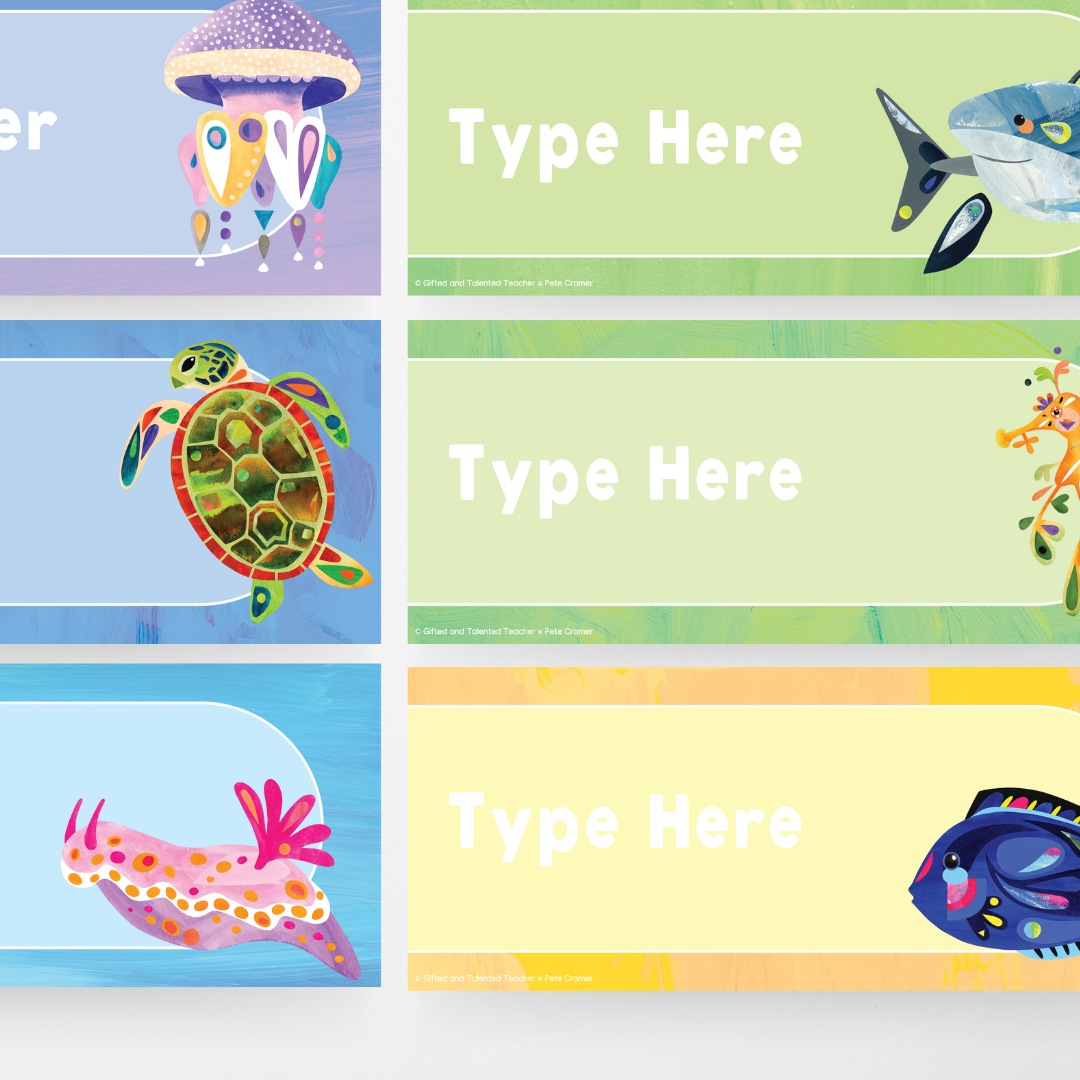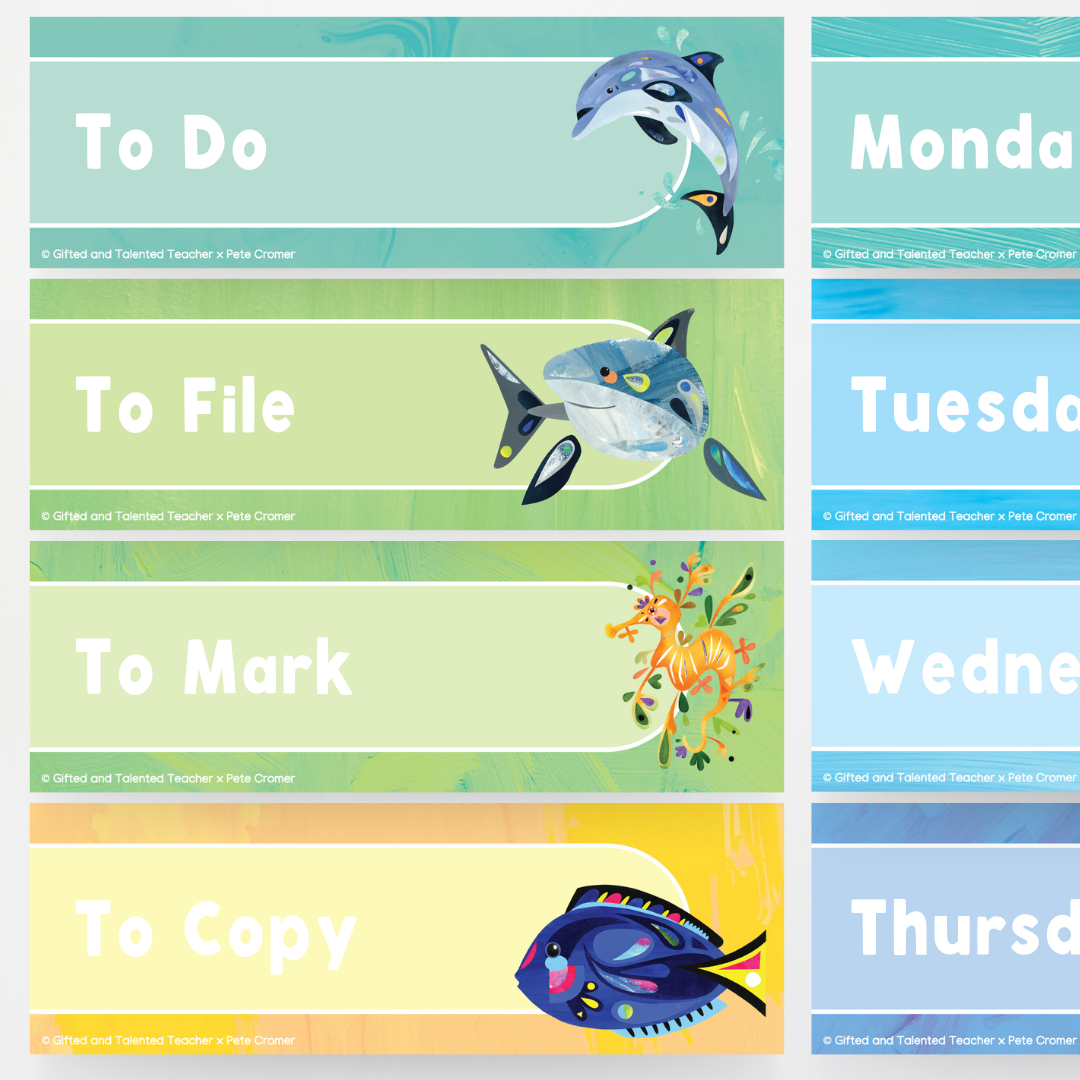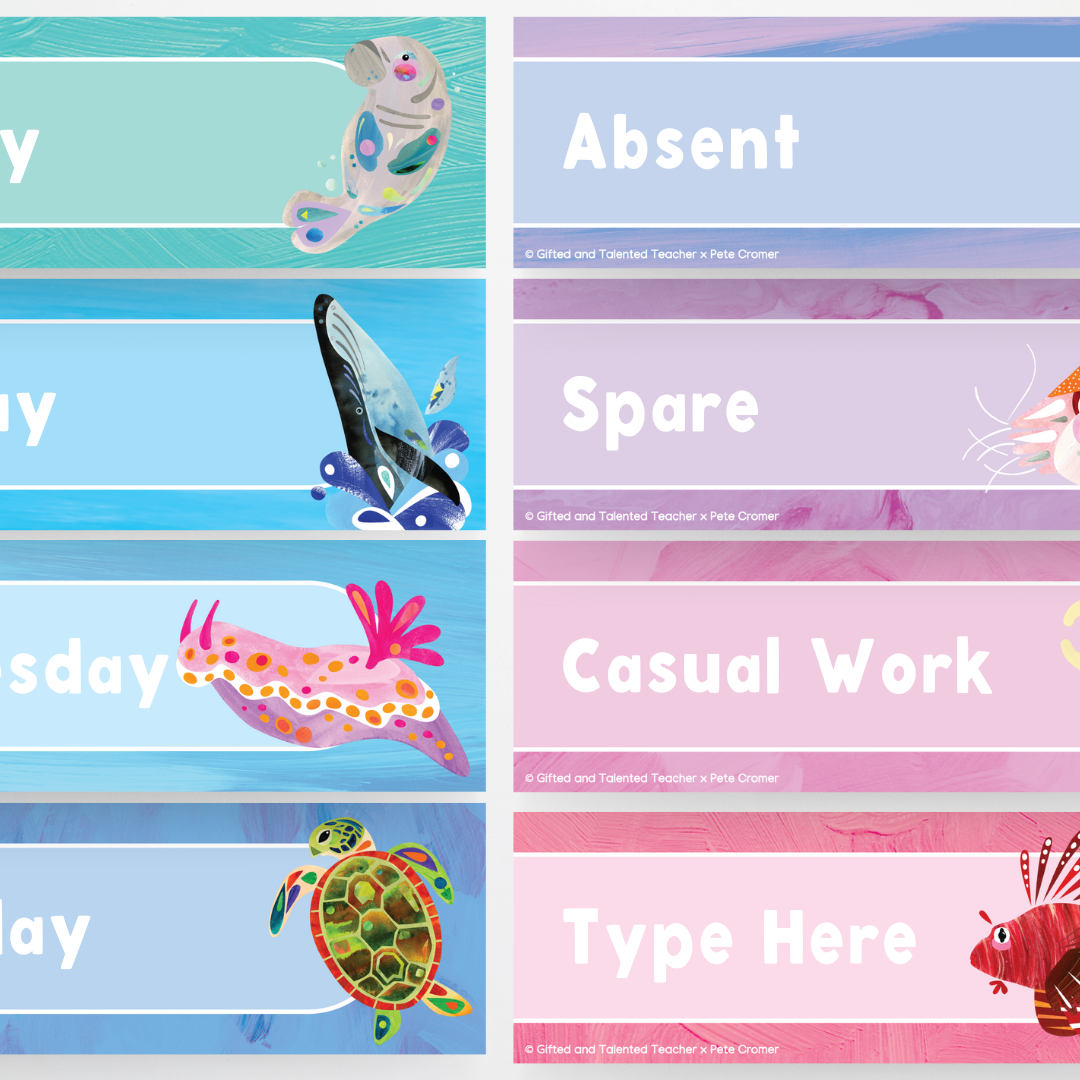 Pete Cromer: Rectangle Labels - Sea Life Collection
---
Rectangle Labels - Gifted and Talented Teacher x Pete Cromer: Sea Life
Hexagon labels: a downloadable and customisable resource tailored to infuse charm into your organisational efforts. Select from a palette of eight captivating colours, each adorned with exquisite Sea Life artistry from Pete Cromer's renowned collection. This collaboration between Pete Cromer and Gifted and Talented Teacher promises to blend functionality with aesthetics, making labelling a delightful experience.
What's included:
• Size 1: 12 x Small - 15.6 cm x 3.5 cm
• Size 2: 12 x Medium - 14.7 cm x 5 cm
• Size 3: 12 x Large - 16.6 cm x 6.3 cm

What you need to know:
• Editable
• Embedded GT Font: Apple Pie
• Format: PowerPoint
About the Artist: Pete Cromer is a contemporary Australian artist based in the Colac Otway region of Victoria. Inspired by the optimistic personalities in people and wildlife, Pete's work is renowned for his signature bursts of glowing colour and beautiful textures, all reflected in his bold collages, paintings and sculptures.