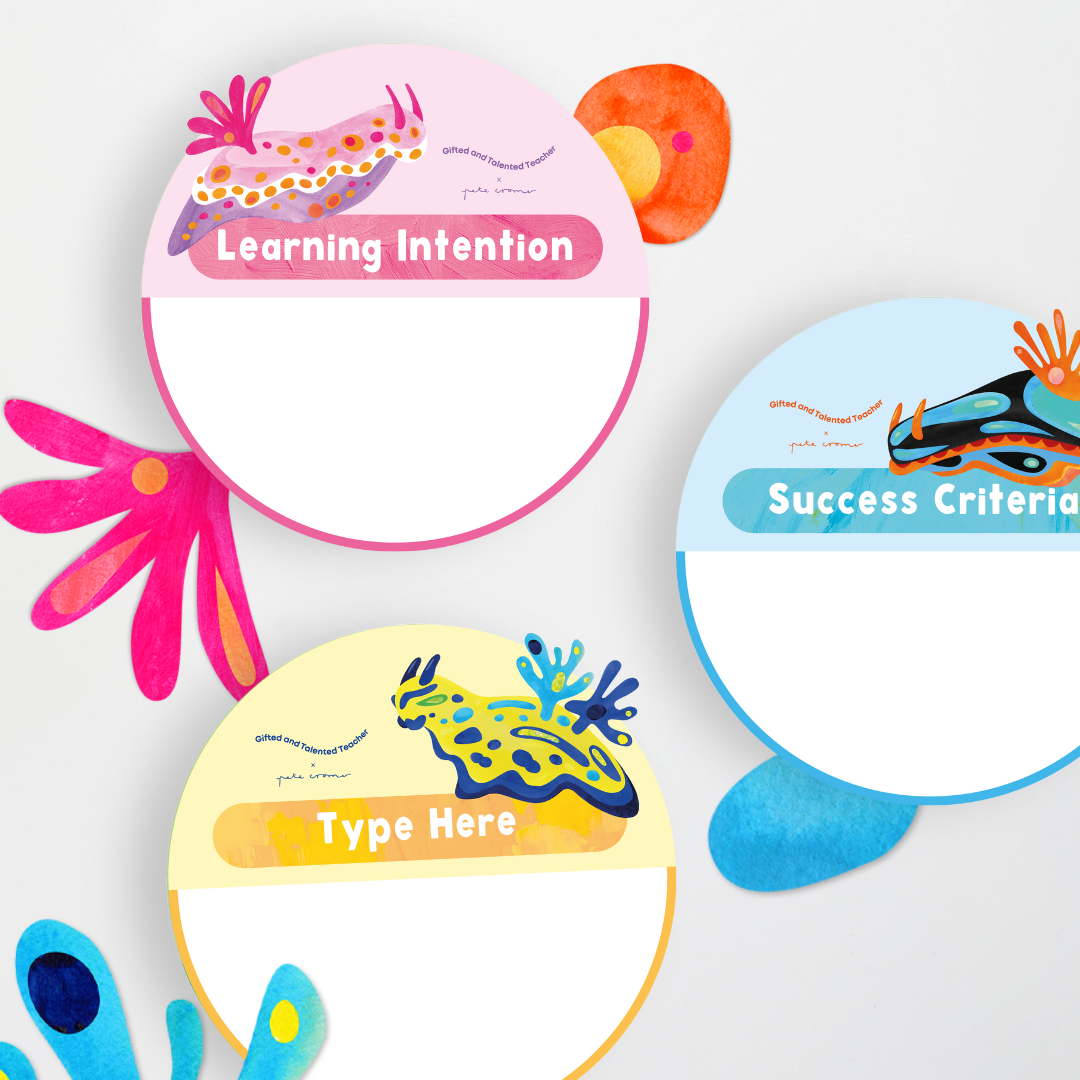 Pete Cromer: Visible Learning Nudibranch Circles - Sea Life Collection
---
Visible Learning Circles - Gifted and Talented Teacher x Pete Cromer: Sea Life
Designed to be mixed and matched, Pete Cromer's selection of visible learning supports transparency throughout the learning process. Enjoy a playful aesthetic with rounded features seen throughout the Sea Life Collection. Editable in nature and practical for all learning opportunities. 

What's included:
• 3 x Pete Cromer Nudibranch Circles

What you need to know:
• PNG Resizable Files (drop and drag into PowerPoint presentations, as needed)
• Editable
• Format: PowerPoint
About the Artist: Pete Cromer is a contemporary Australian artist based in the Colac Otway region of Victoria. Inspired by the optimistic personalities in people and wildlife, Pete's work is renowned for his signature bursts of glowing colour and beautiful textures, all reflected in his bold collages, paintings and sculptures.