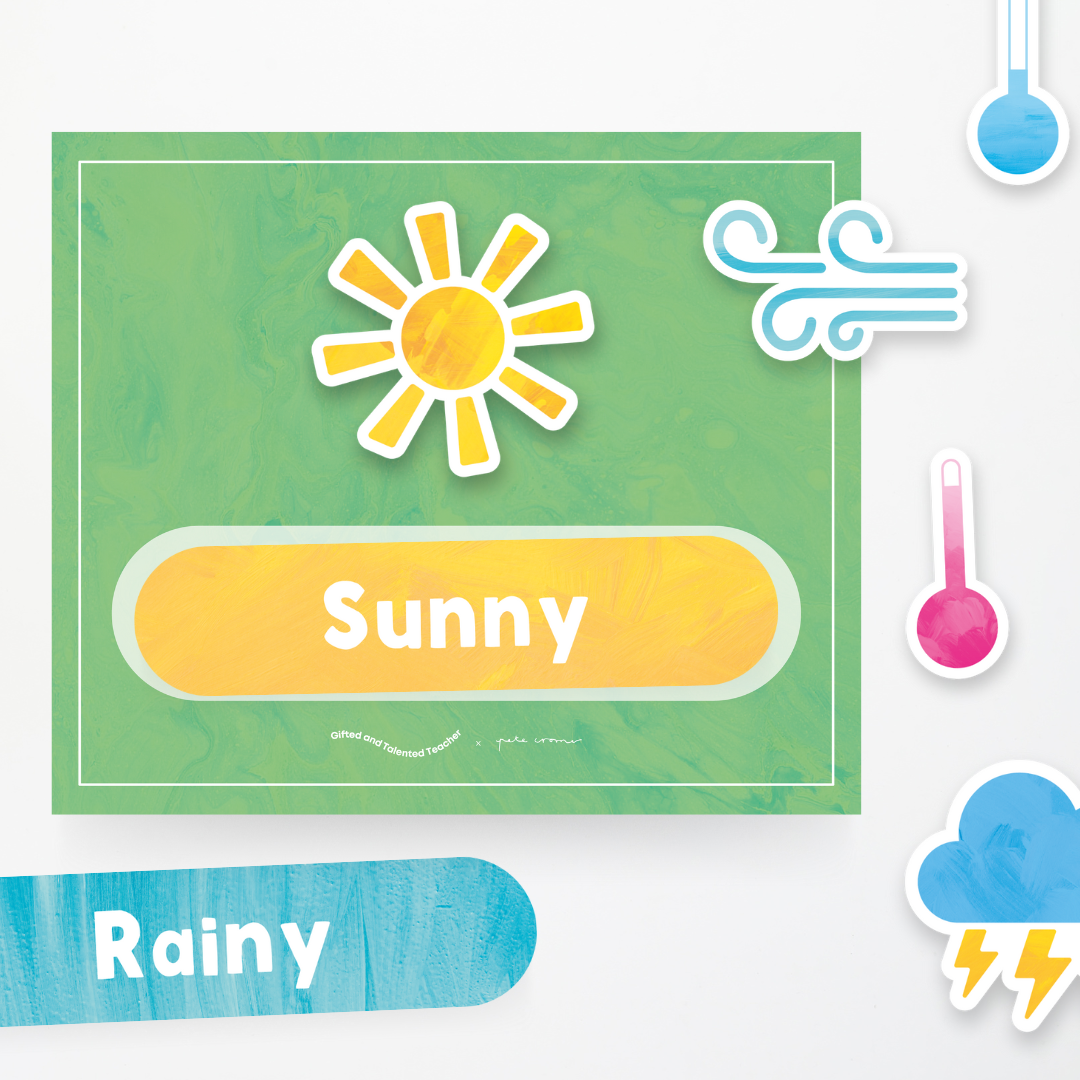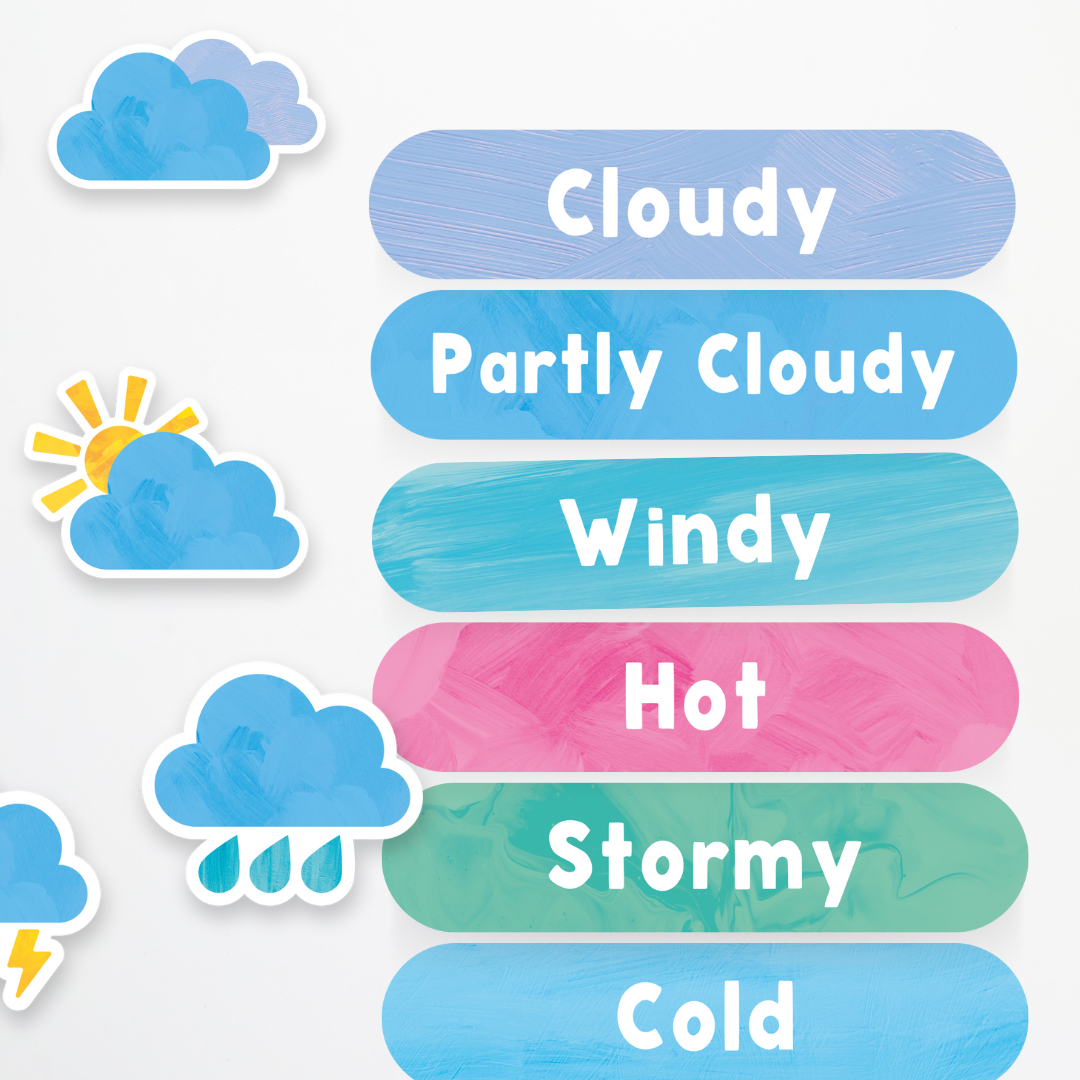 Pete Cromer: Weather Display - Sea Life Collection
---
Weather Display - Gifted and Talented Teacher x Pete Cromer: Sea Life
Illuminate your classroom's daily weather discussions with Pete Cromer's exquisite sea life art collection! Introducing the Sea Life Weather Display Resource, crafted to match the Pete Cromer Sea Life Decor collection.
Features:
Stunning Visuals: Each weather condition is represented by a distinct piece of art, offering a fresh, elevated twist to daily weather identification.
Editable Words: Personalise your weather display to suit your classroom's vernacular or linguistic goals! Words can be easily edited to match your preferred language, terminology, or even include bilingual options.
Format: PowerPoint

About the Artist: Pete Cromer is a contemporary Australian artist based in the Colac Otway region of Victoria. Inspired by the optimistic personalities in people and wildlife, Pete's work is renowned for his signature bursts of glowing colour and beautiful textures, all reflected in his bold collages, paintings and sculptures.