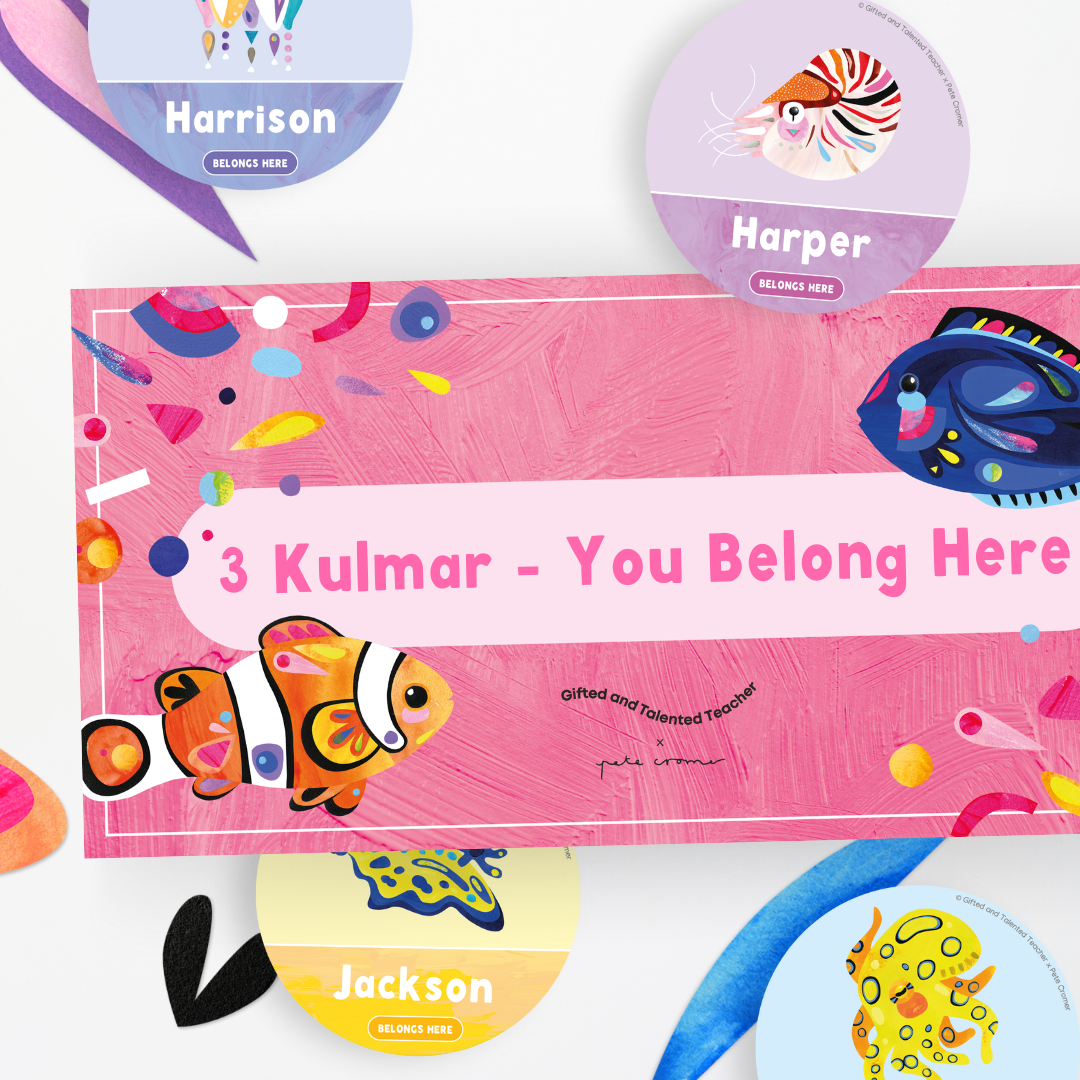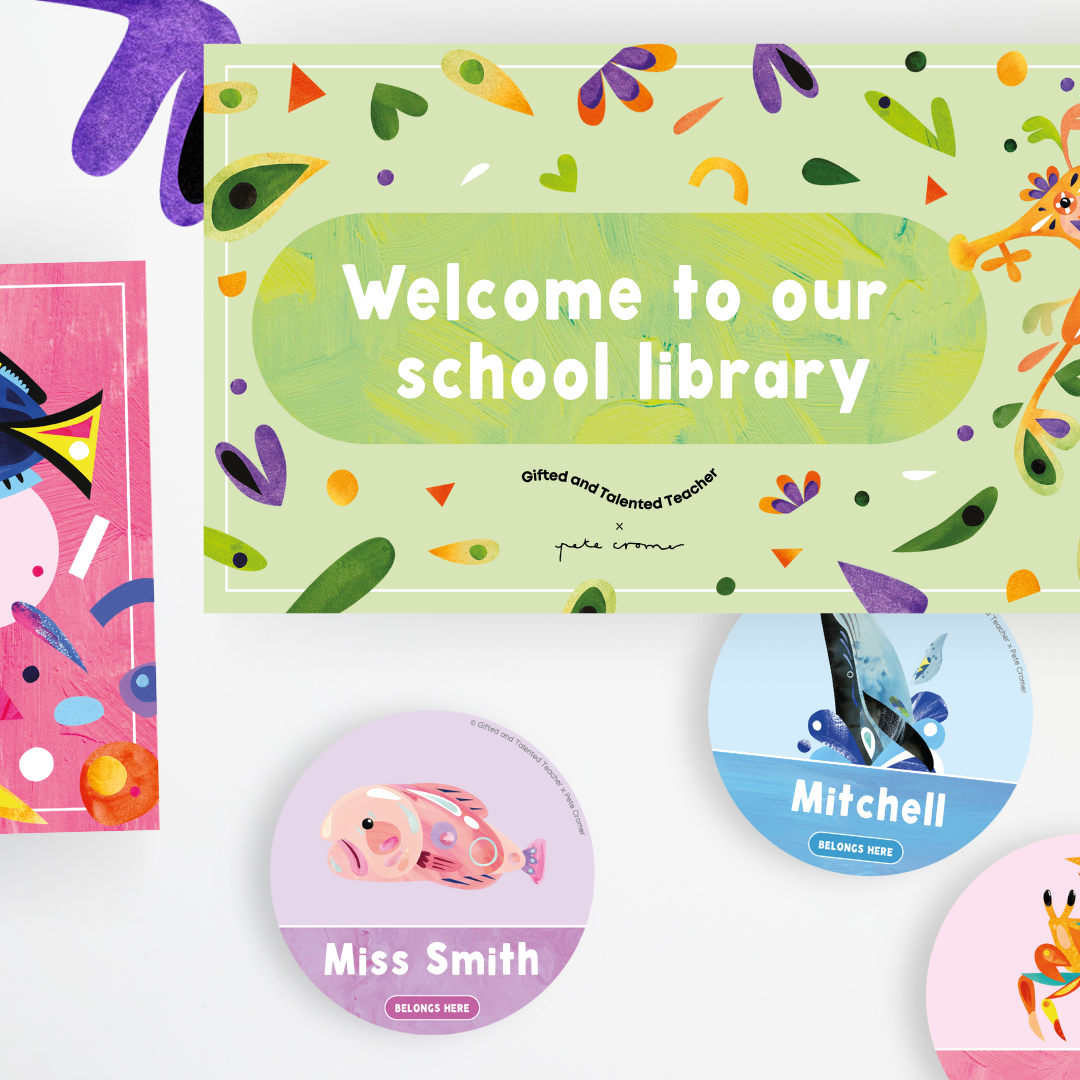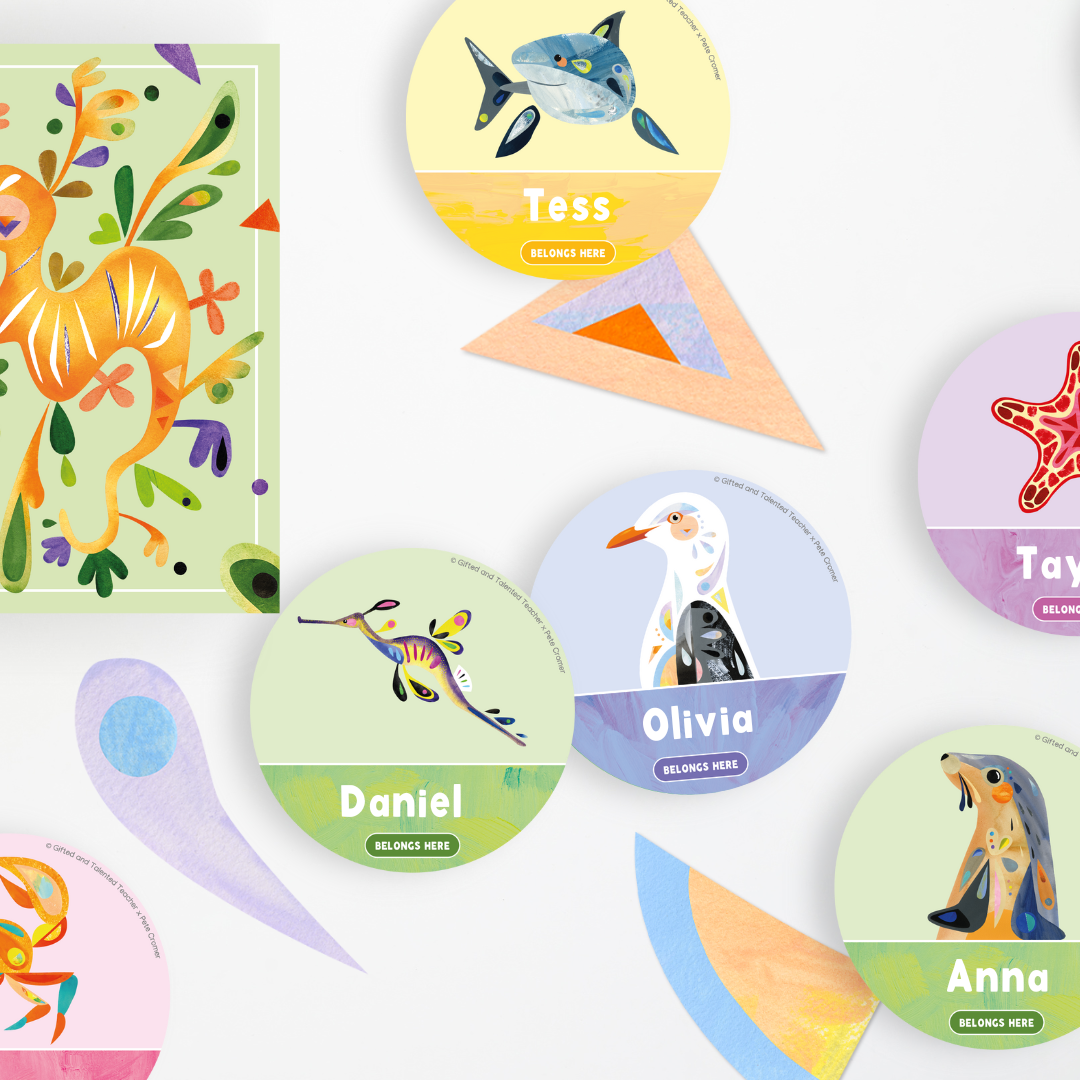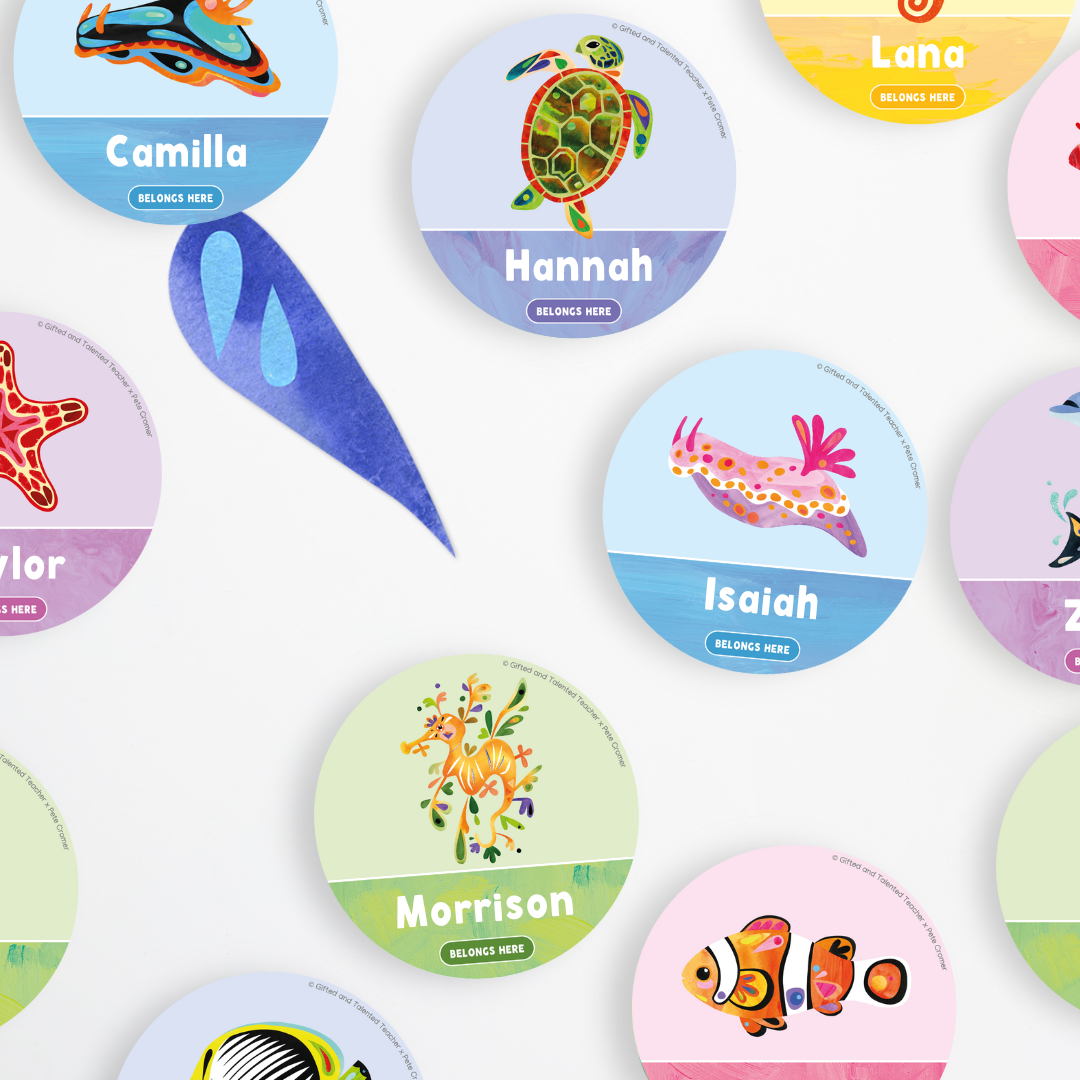 Pete Cromer: Welcome - Door Display - Sea Life Collection
---
Welcome: Door Display - Gifted and Talented Teacher x Pete Cromer: Sea Life
Your year sorted - welcome to your new space, your elevated space - your inclusive space. This Welcome: Door Display brings any room to life, playing with the colours of ocean coral, deep blues and seaweed greens. With a range of Pete Cromer designs, colours, tones and gradients - you'll be sure to mix and match the ultimate balance for your classroom space.
What's included:
• 'Welcome to' Clownfish and Blue Tang Banner
• 24 x 'Belongs Here' Discs
What you need to know:
• Editable
• Embedded GT Font: Apple Pie
• Format: PowerPoint
About the Artist: Pete Cromer is a contemporary Australian artist based in the Colac Otway region of Victoria. Inspired by the optimistic personalities in people and wildlife, Pete's work is renowned for his signature bursts of glowing colour and beautiful textures, all reflected in his bold collages, paintings and sculptures.