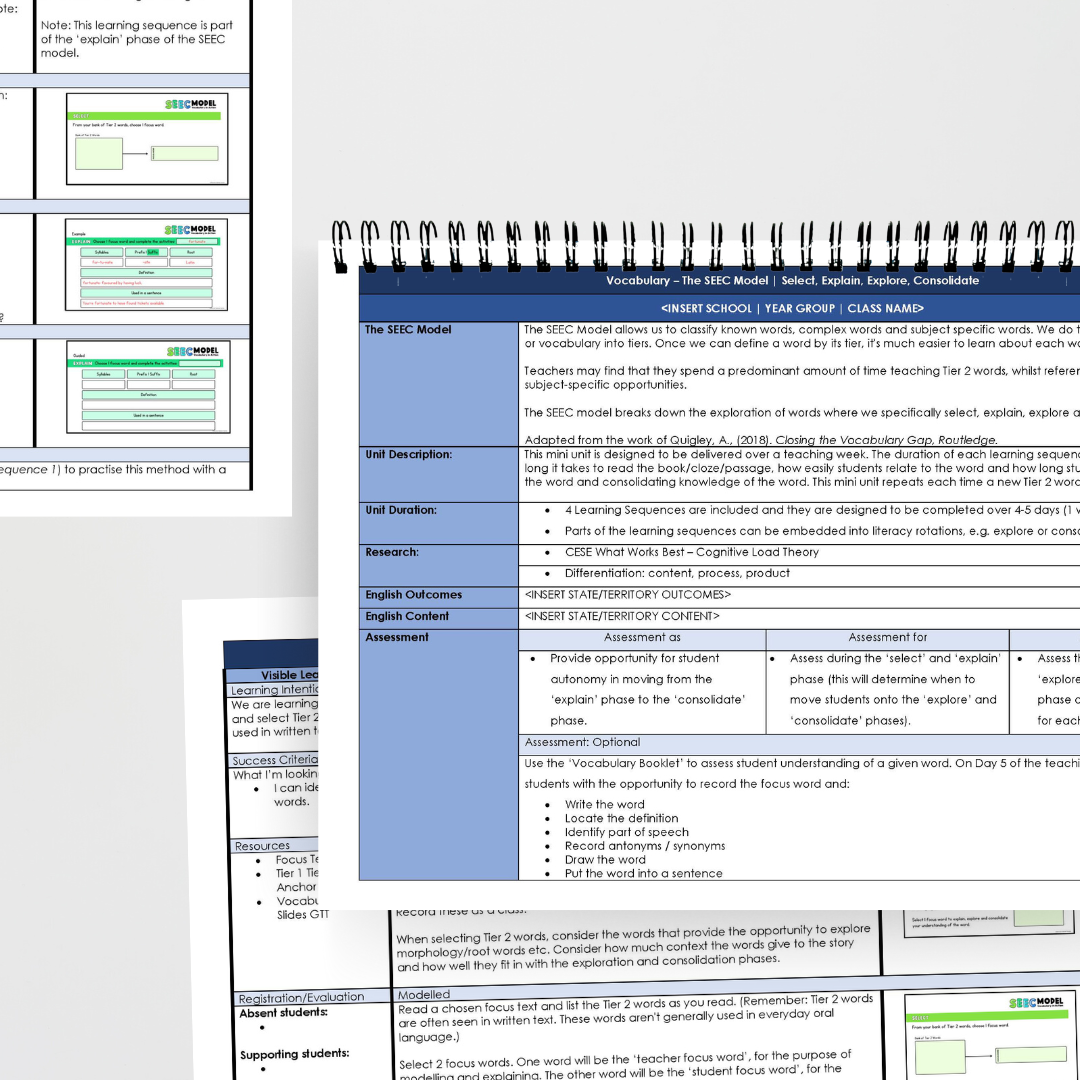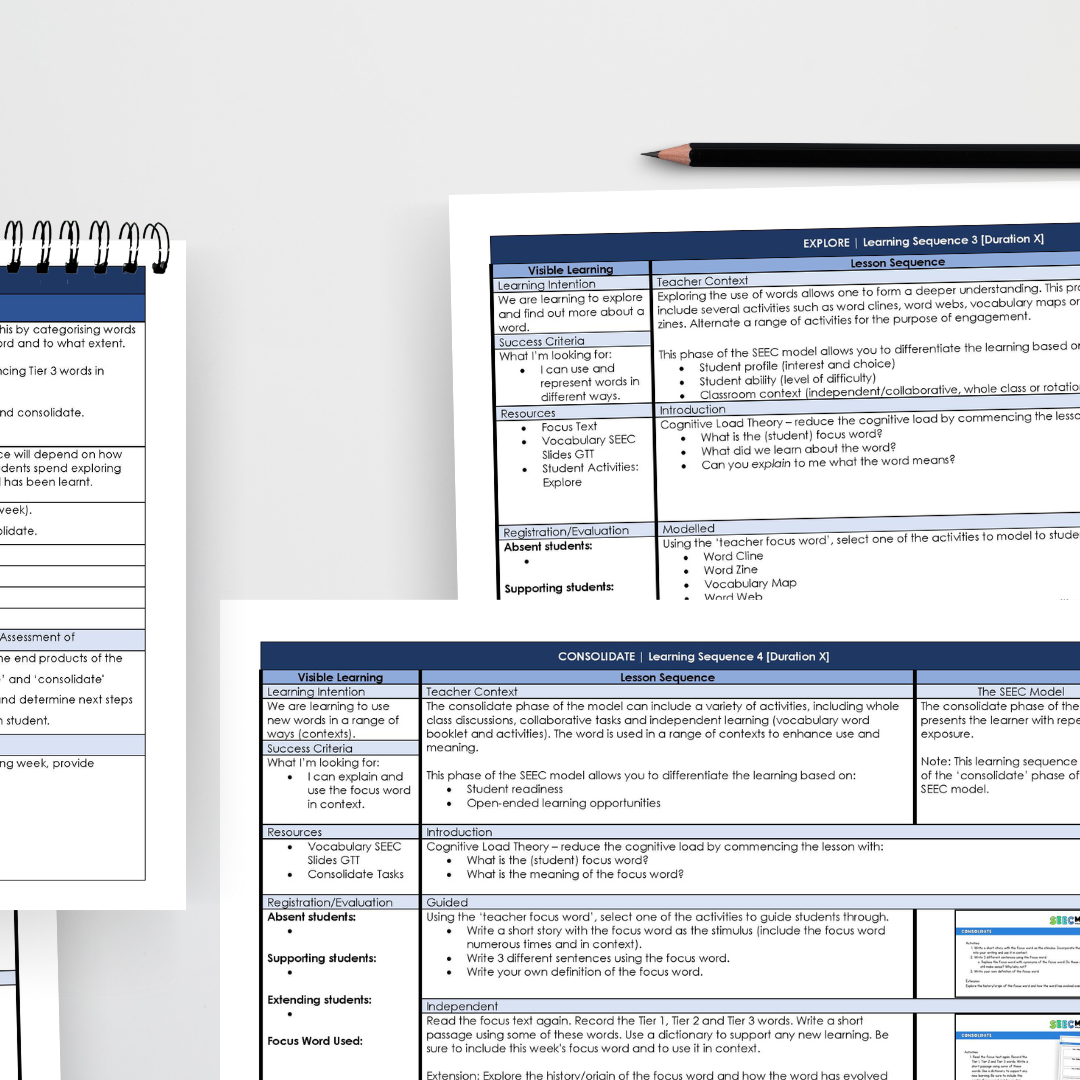 Vocabulary Program | SEEC Model
---
Take charge of vocabulary within your classroom space. Move away from relying solely on the accidental and incidental teaching of vocabulary to a mix of this, in line with an explicit and intentional approach. This mini unit of work covers 4 learning sequences, designed to be taught across 4 days in the school week. Expand, accelerate or pace your class pending on the need, the interest and the chosen focus text. 
This resource aligns with Alex Quigley's approach to vocabulary where one aligns word with 3 Tiers (categorising words), as well as the SEEC (Select, Explain, Explore, Consolidate) Model. An explanation of both the tiers and the model is included in this resource to provide the teacher with confidence and knowledge prior to teaching. 
What's included:
entirely editable word document
4 x learning sequences
Learning Intentions and Success Criteria
Unit Overview
Unit Duration
Assessment Opportunities
Research/Teacher Context 
Lean into full force of the SEEC Model with the coinciding bundle: Anchor Charts, Editable PowerPoint and Student Activities included.
Format: Word Document