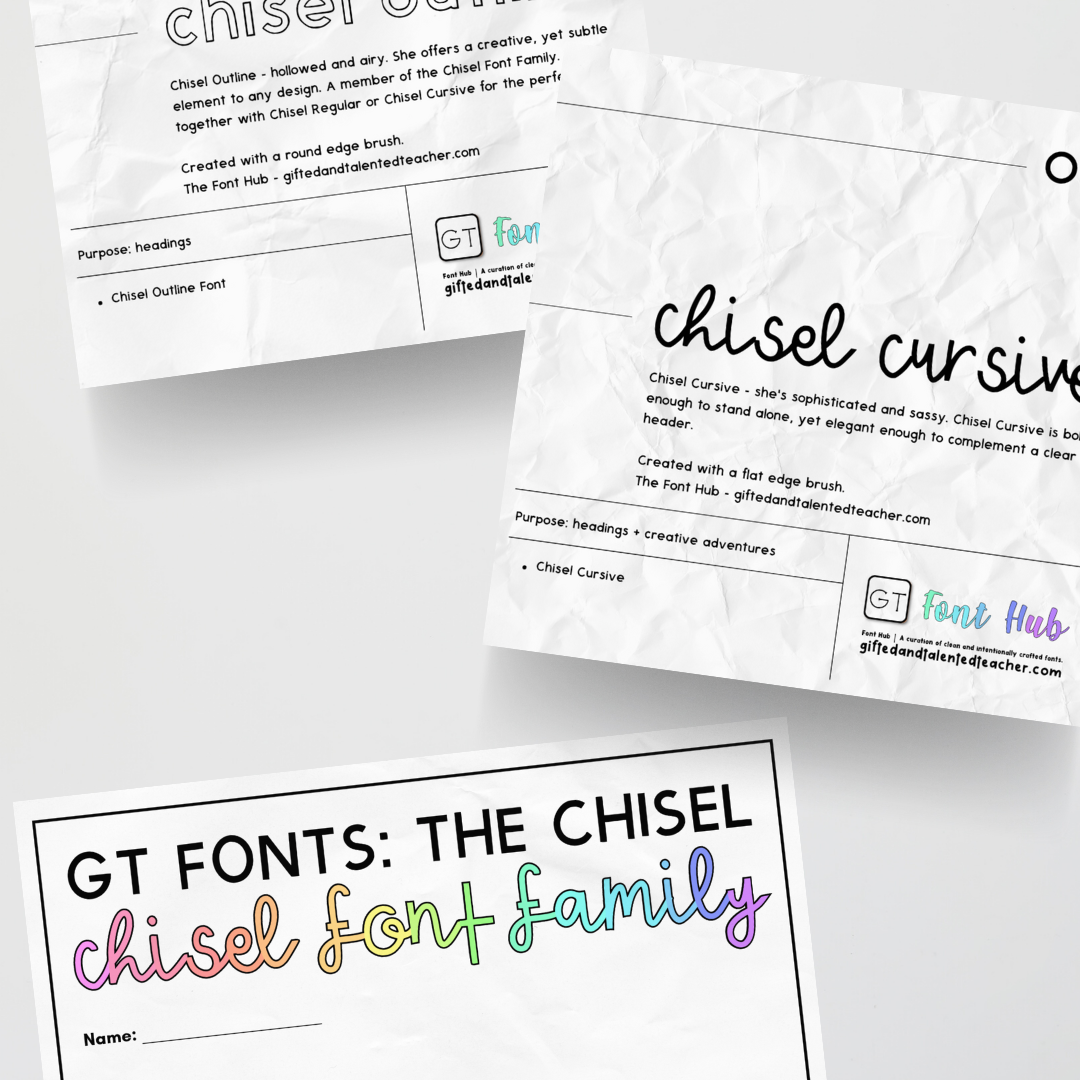 Volume 1: GT Fonts - The Chisel Font Family
---
Volume 1 - The Chisel Font Family
Chisel Regular belongs to the Chisel Font family. Chisel Regular presents a clean and clear finish - he's clear, bold and consistent.
Chisel Cursive - she's sophisticated and sassy. Chisel Cursive is bold enough to stand alone, yet elegant enough to complement a clear header.
Chisel Outline - hollowed and airy. She offers a creative, yet subtle element to any design. A member of the Chisel Font Family. Pop together with Chisel Regular or Chisel Cursive for the perfect pairing.
What's included?

Created with a flat edge brush. Please note: not all fonts include accents and the full range of symbols. 
Format: TTF File and OTF File
Licensing: the purchase of this font includes personal and commercial licensing use. 
Bundle + Save: Volume 1 - The Chisel Family is included in the Growing Bundle - GT Fonts
Fonts emporium 🥰
I loved the fonts, I have used them to lighten up so many of my own resources 🥰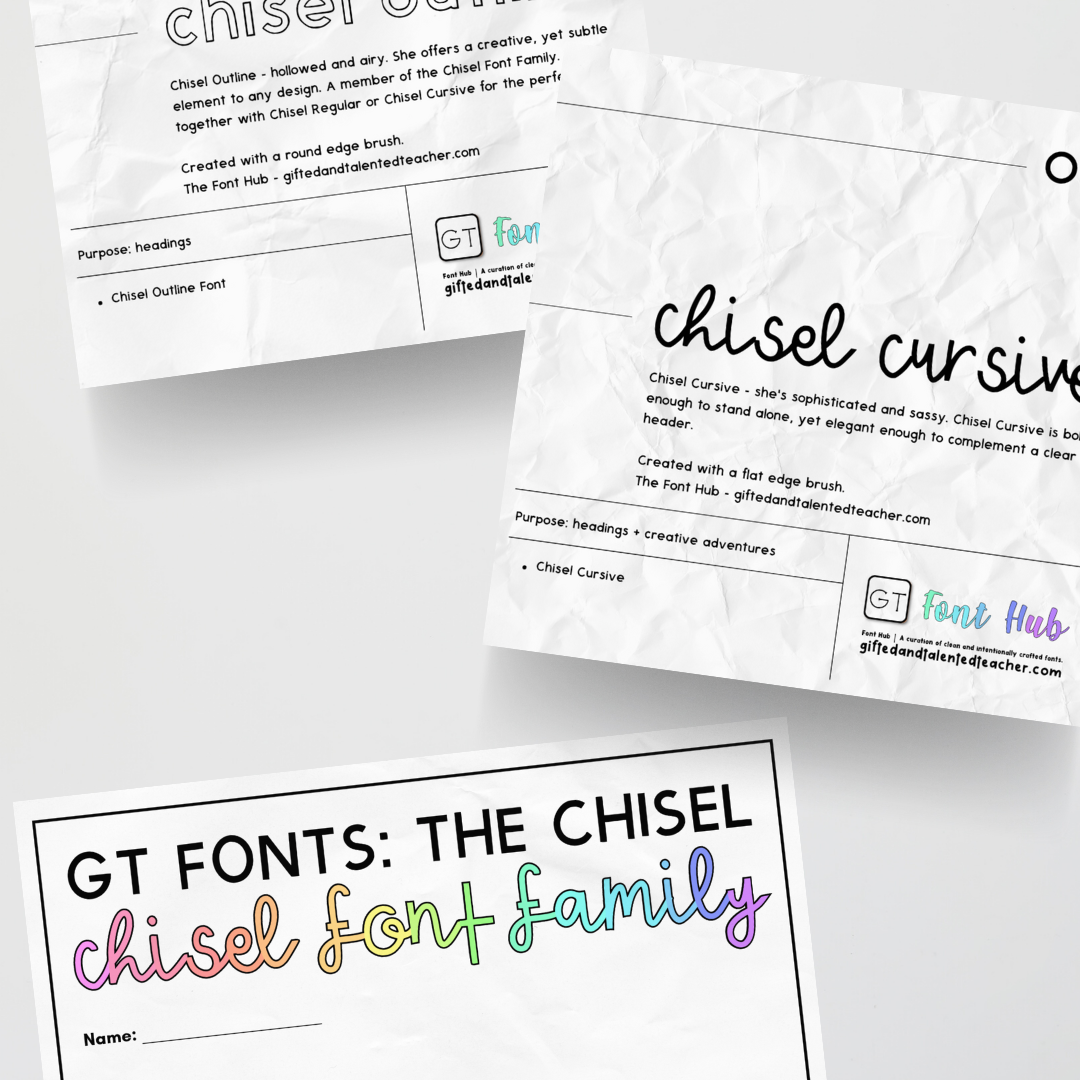 Fonts emporium 🥰
I loved the fonts, I have used them to lighten up so many of my own resources 🥰