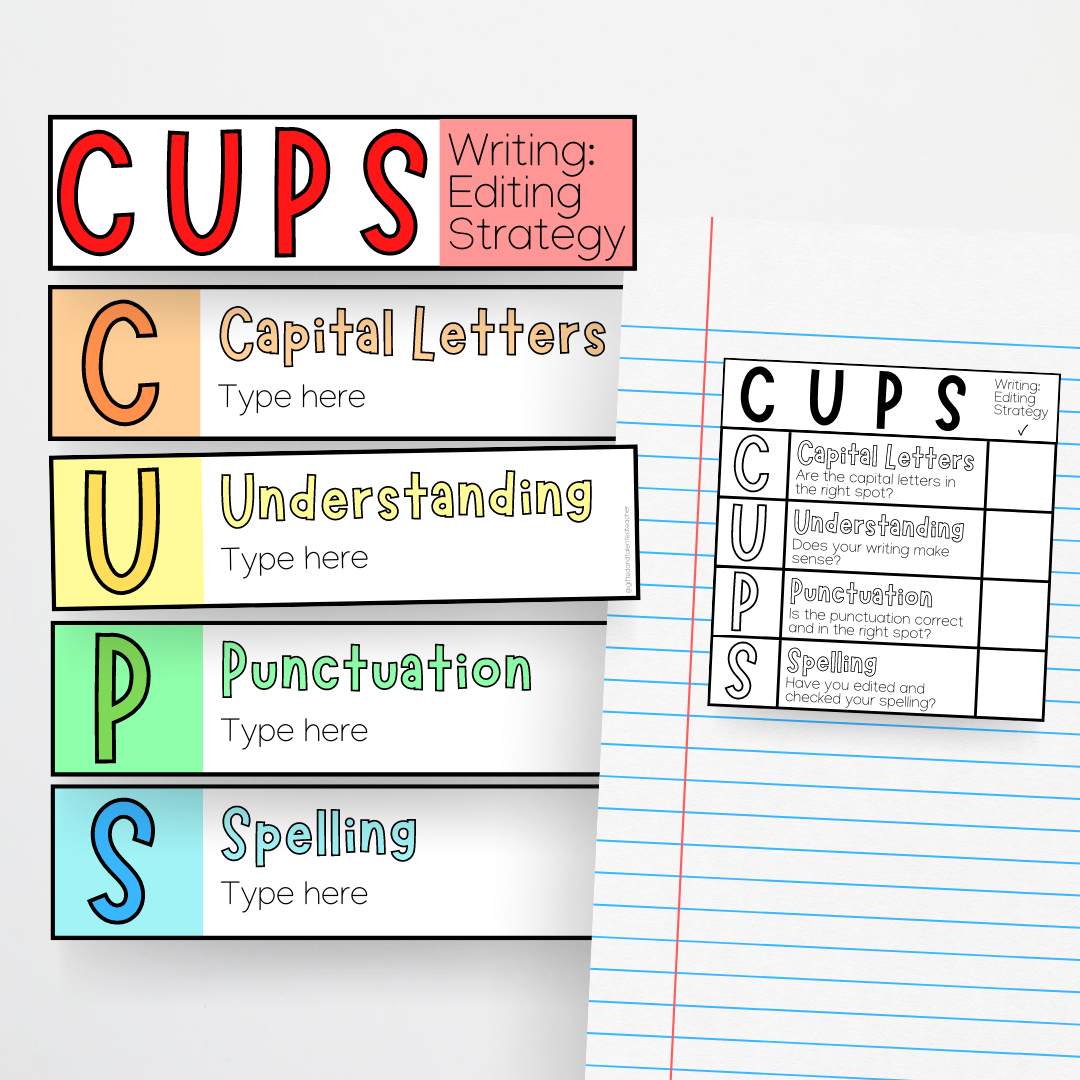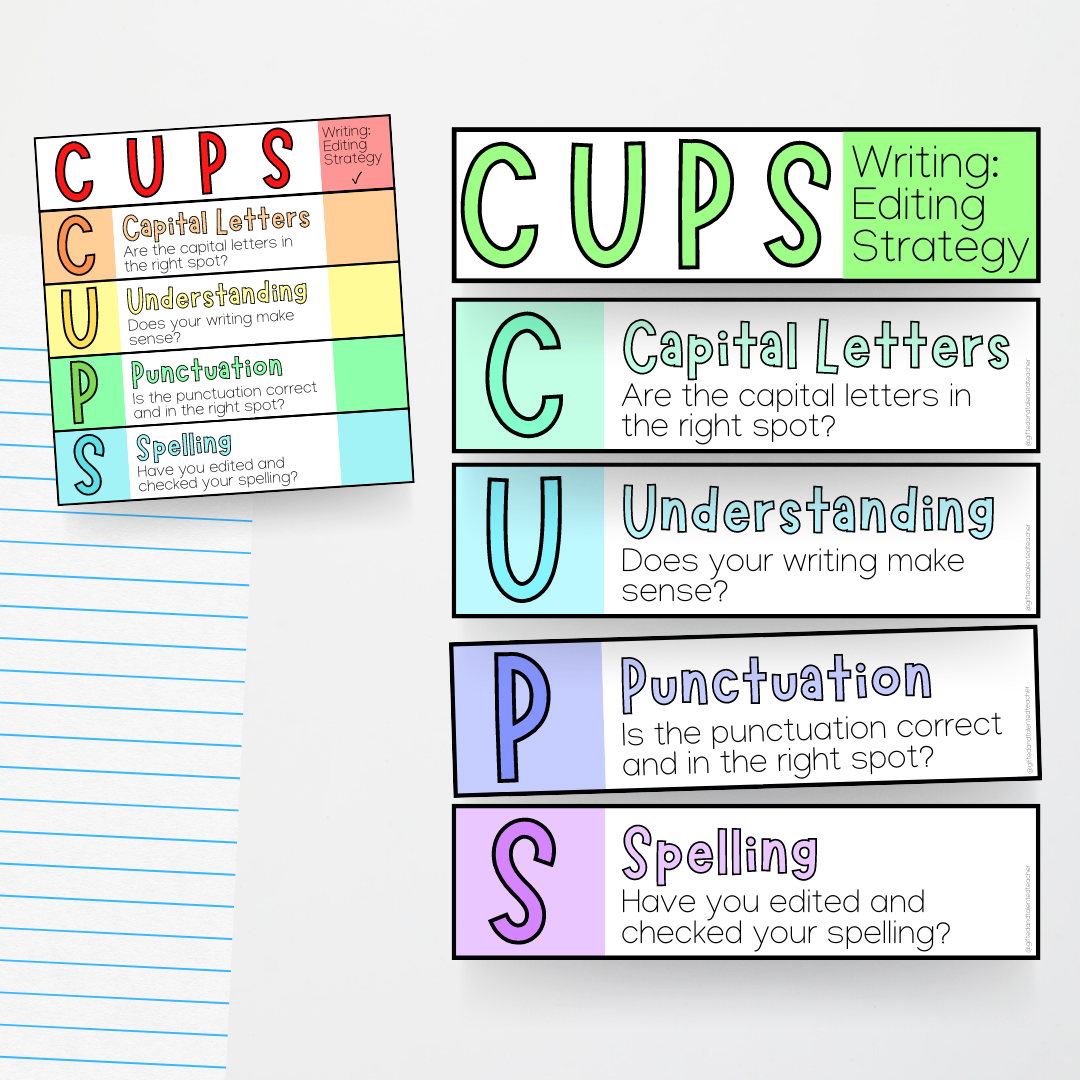 Writing: CUPS Editing Strategy [Editable]
---
Writing: CUPS Editing Strategy [Editable]
The CUPS Editing Strategy Posters serve as the perfect visual display to support the writing process. 
This editing strategy reminds the learner to check for capital letters, understanding of text, correct punctuation and spelling. Use the ready to print version or create your own using the editable version.
The CUPS Editing Strategy Bookmark supports the learner to check over their work in their book, whilst referencing the 'CUPS' anchor chart. 
The CUPS Editing Strategy Bookmark is available in:
black and white

full rainbow colour

bright bubbles theme [green, blues, purple]
Bundle + save when you buy the ARMS [revising] + CUPS [editing] resources together. 
Format: PDF and PowerPoint