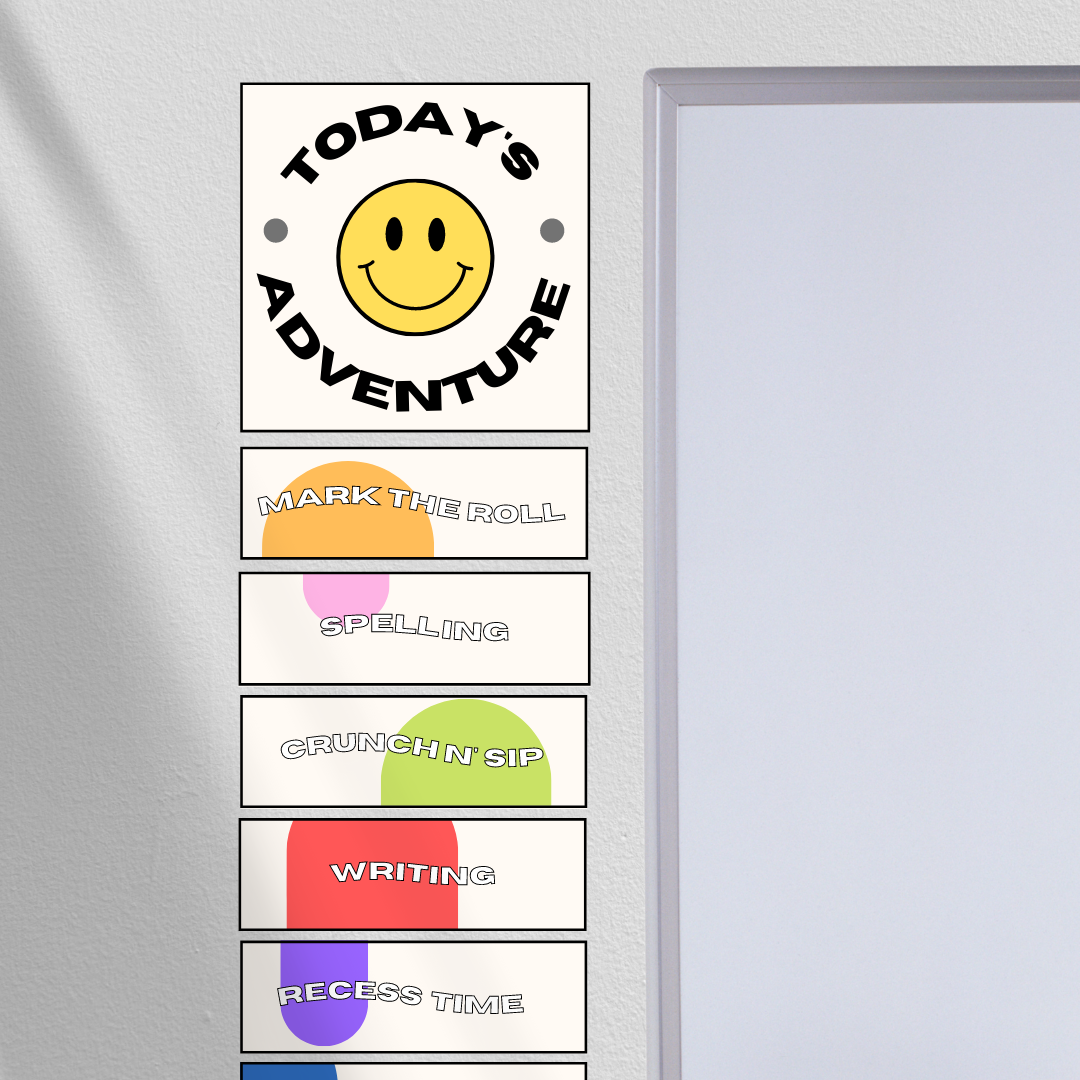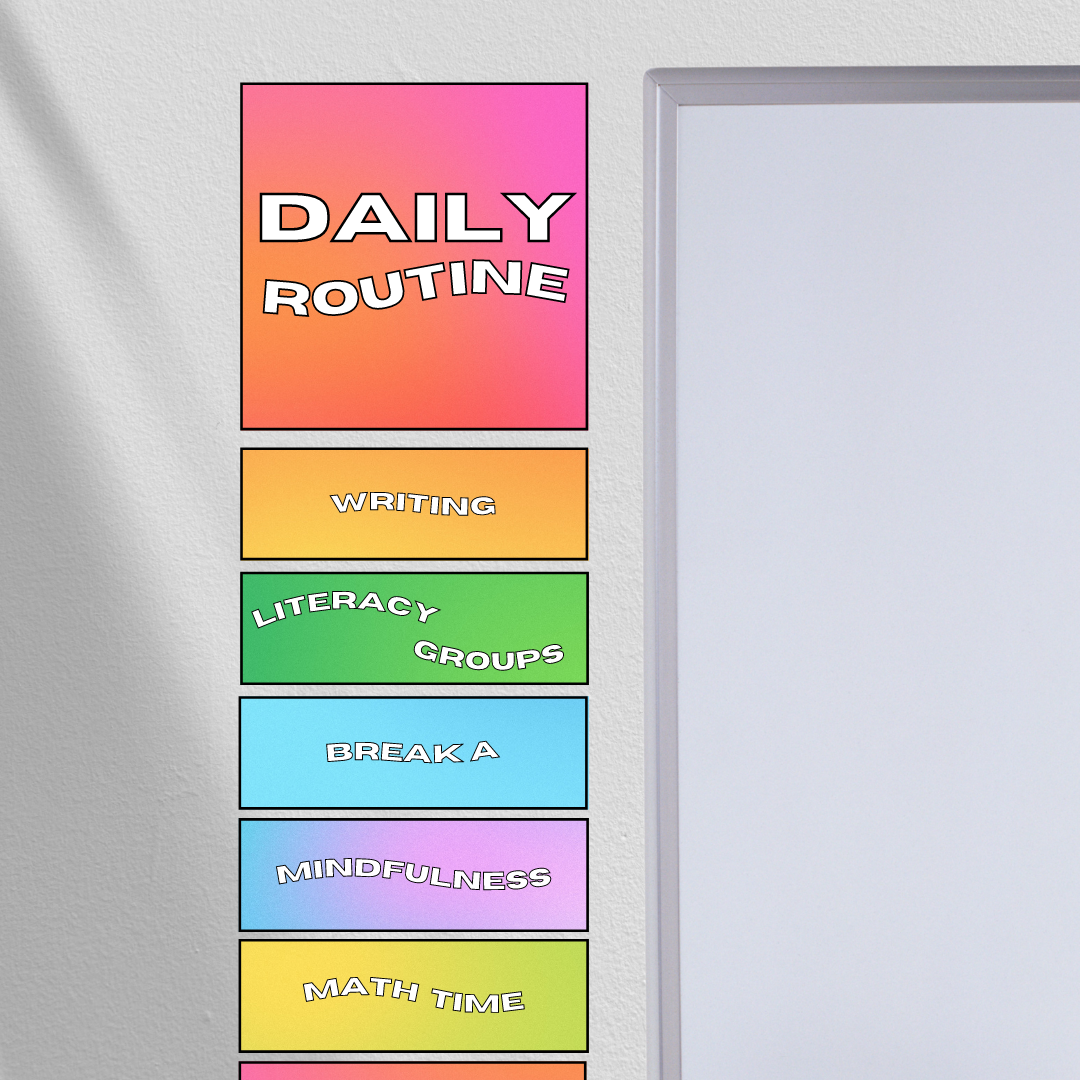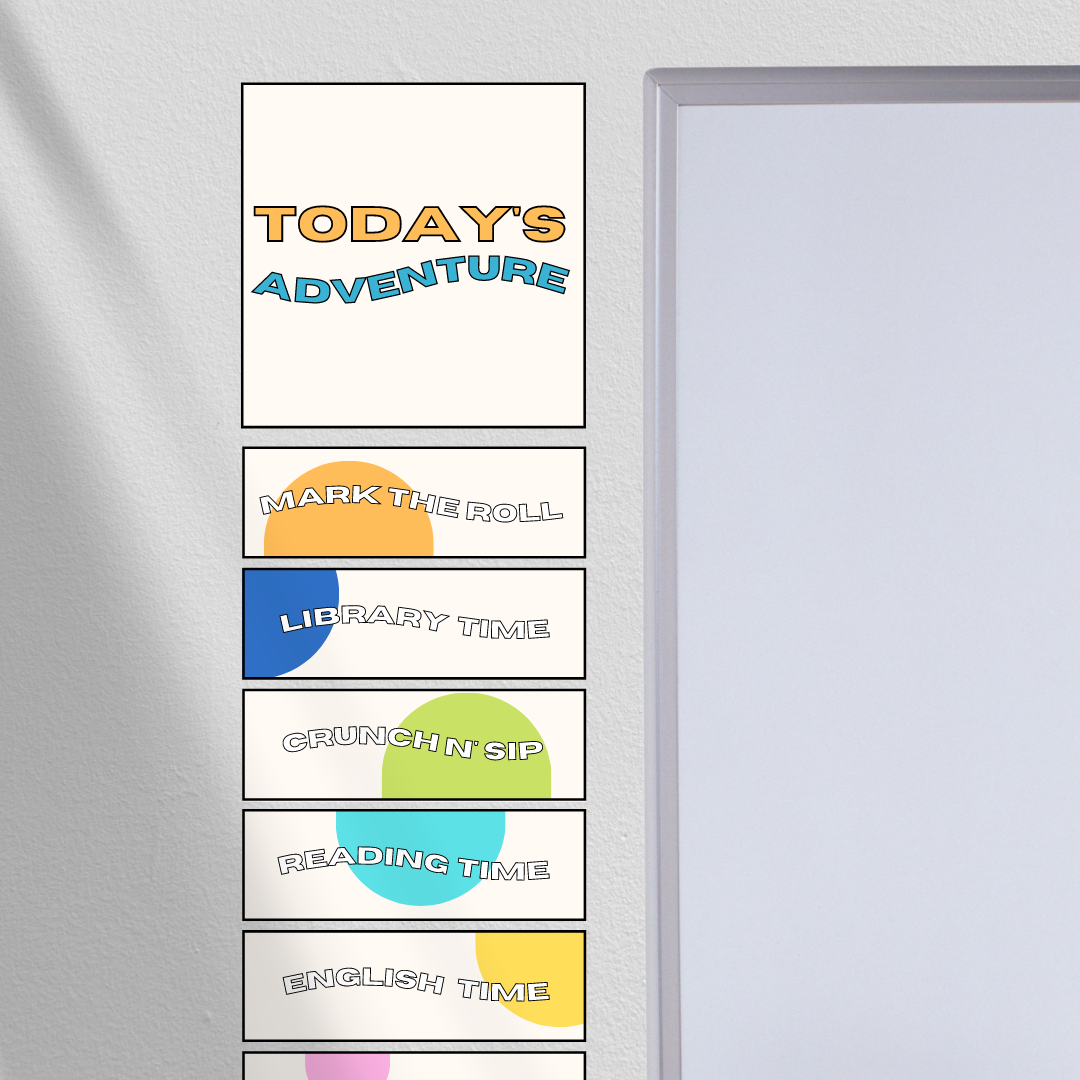 Daily Routine: Today's Adventure
---
Daily Routine: Today's Adventure
Every teacher needs a visual display of the day ahead - to support students, and to support teachers (let's be real). 
This resource includes a fun mix of modern elements and bright gradients. 
Mix and match to your hearts content! 
Items list includes:
Today's Adventure / Daily Routine Headings, Mark the Roll, Library Time, Crunch n' Sip, Reading Time, English Time, Spelling, Lunch Time, Recess Time, Break A, Break B, Mindfulness, Wellbeing, Physical Activity, Sport, Writing, Literacy Groups / Literacy Circles / Literacy Rotations, Math Time / Maths Time / Mathematics, Geography, History, Creative Arts / Dance Time / Drama Time / Music Time, Assembly, Scripture / Religion, Pack Up, Relief Teacher, PDHPE, Health, Excursion, Change to Routine, Buddy Time, Debating, Show and Tell, Class Meeting, Test Time, Science and Technology / Science / Technology, DEAR: Drop Everything and Read / D.E.A.R / Reading Time
Disclaimer: whiteboard and wall has been used for prop purposes and are not included in the digital download. Gifted and Talented Teacher does not refund or exchange digital products. 
Format: PDF
Recommended Age: All ages
Daily Routine: Today's Adventure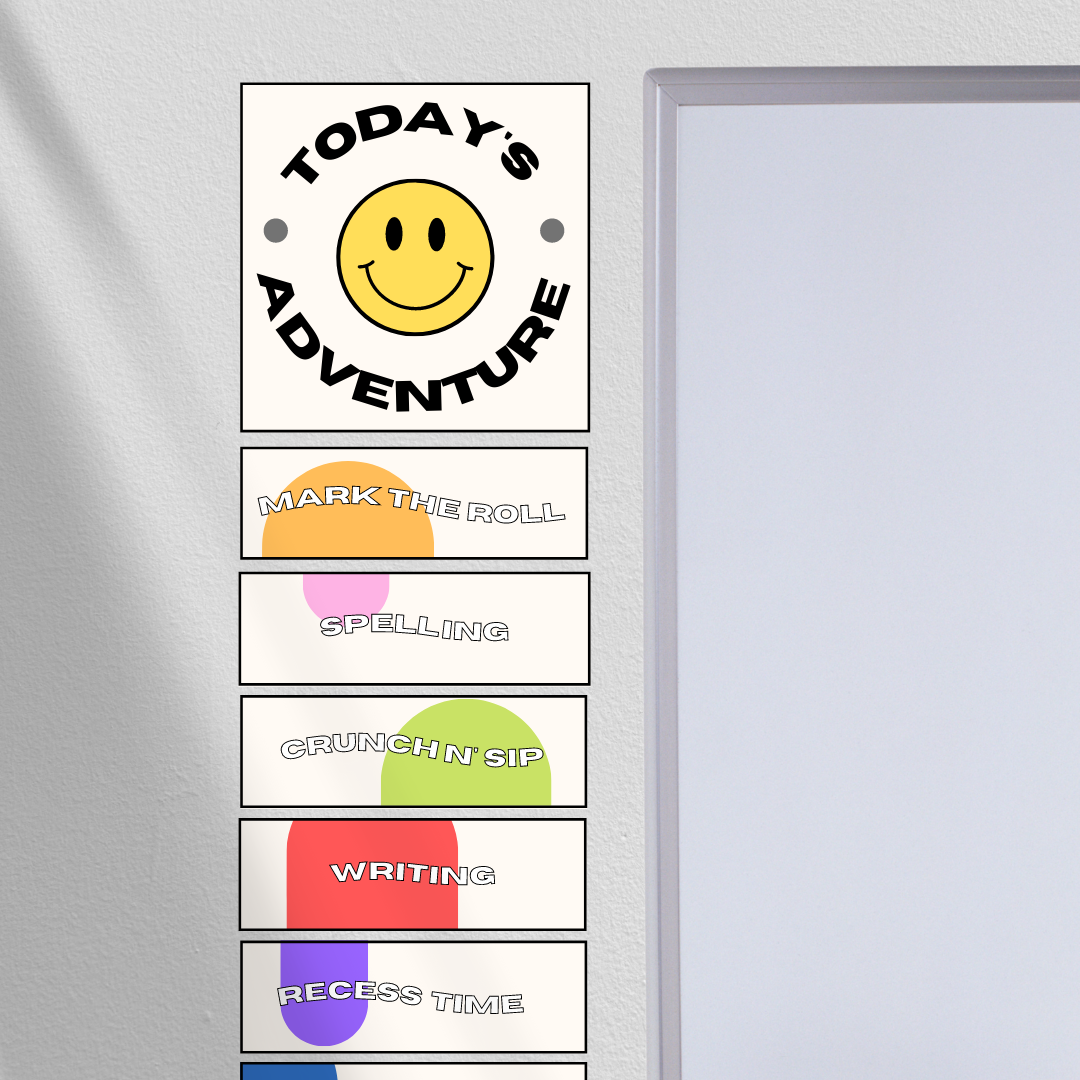 Daily Routine: Today's Adventure