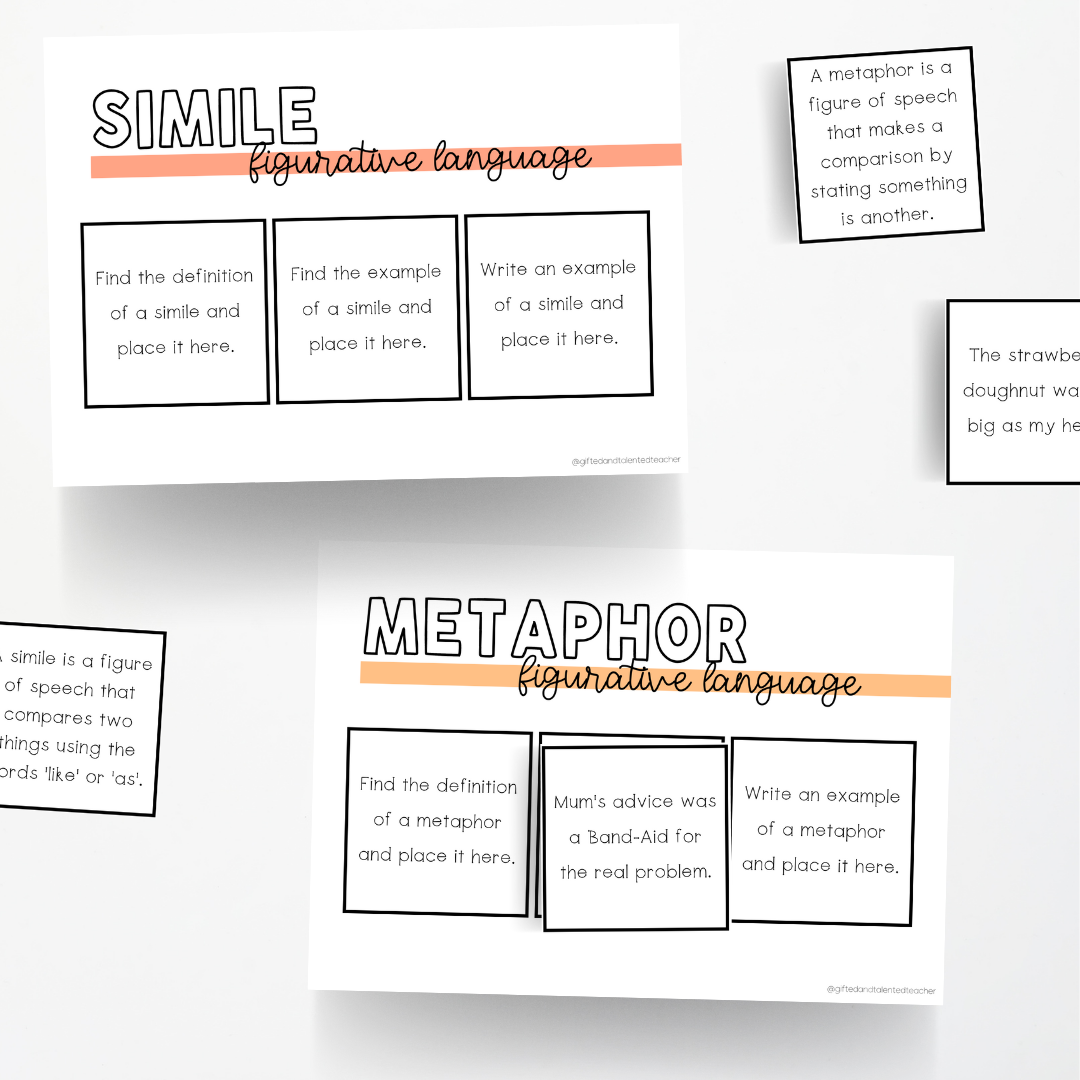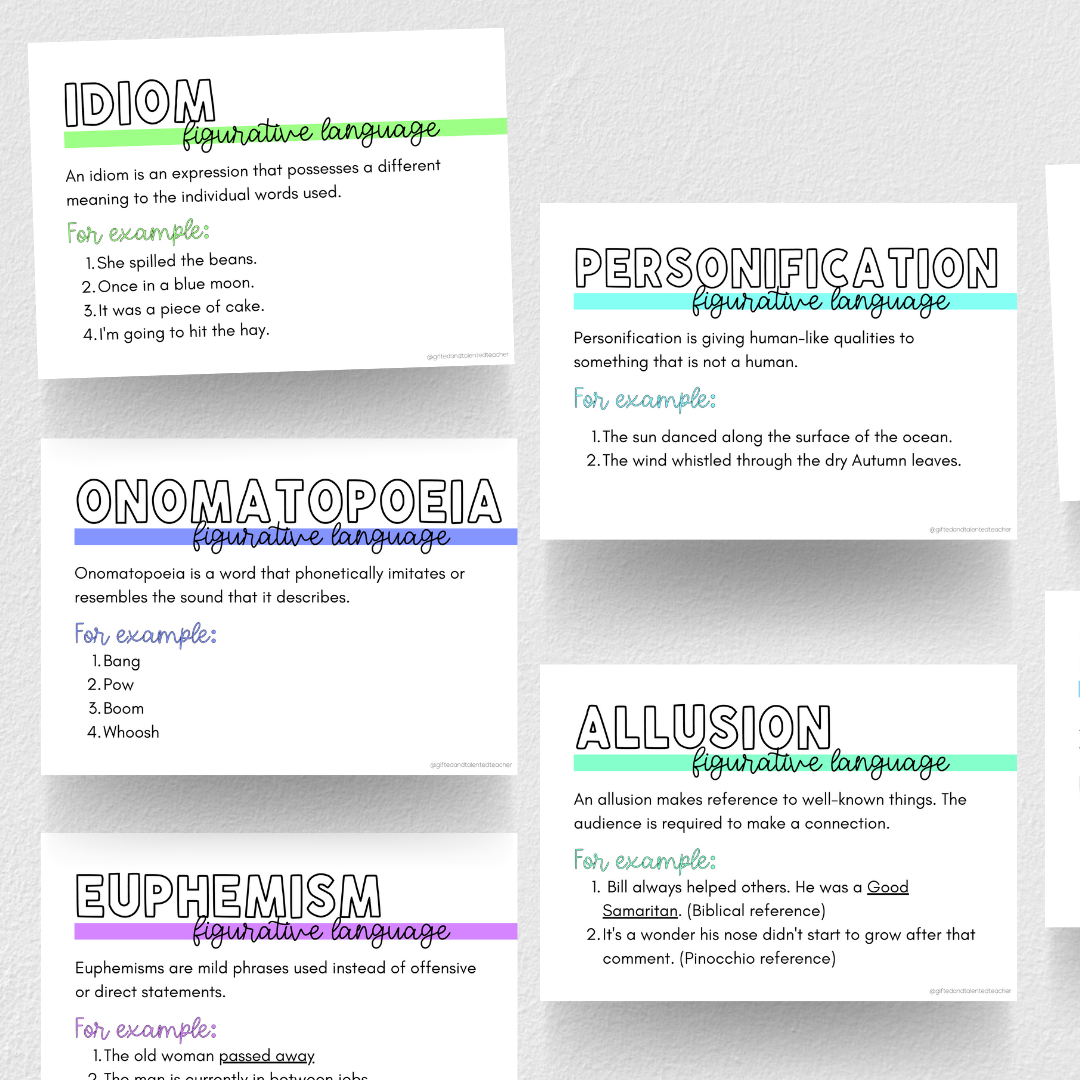 Figurative Language: Bundle
---
Figurative Language: Posters + Cards, and Matching Game
Figurative language is often used to bring clarity to a situation, enable one to write creatively or paint a particular image in someone's mind.
What's included:
Figurative Language: Posters and Cards

Figurative Language: Matching Game
This resource includes 11 figurative language cards. Each card has coinciding definitions and examples designed to be matched to each figurative language card. The learner also has the opportunity to write an example to go with the definition and examples on the figurative language card.
Play individually, in pairs (swap student examples) or embed into literacy rotations.
The figurative language included:
alliteration, simile, metaphor, oxymoron, hyperbole, idiom, allusion, personification, pun, euphemism and onomatopoeia.
Format: PDF Zip
amazing resources
Great quality and incredibly useful :)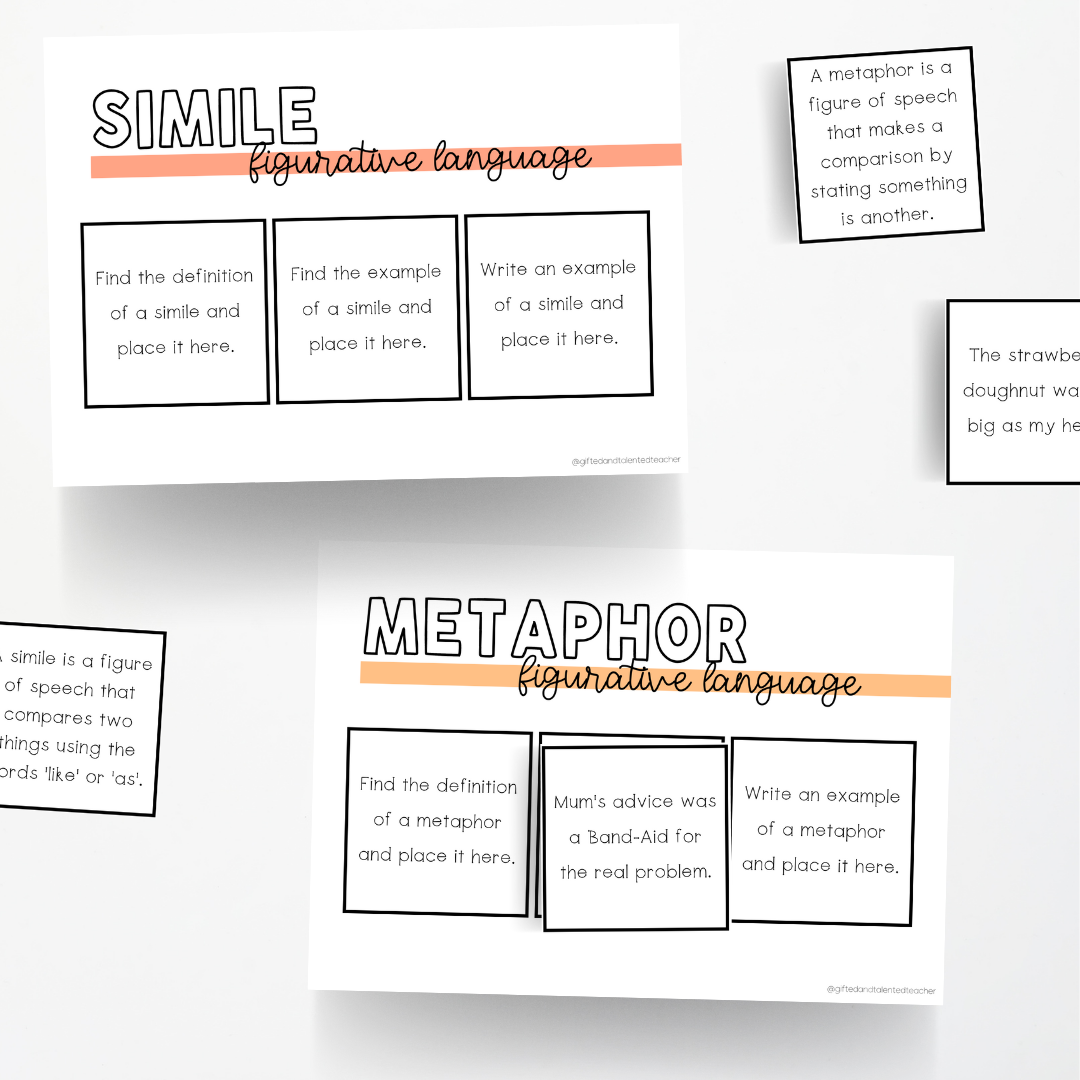 amazing resources
Great quality and incredibly useful :)