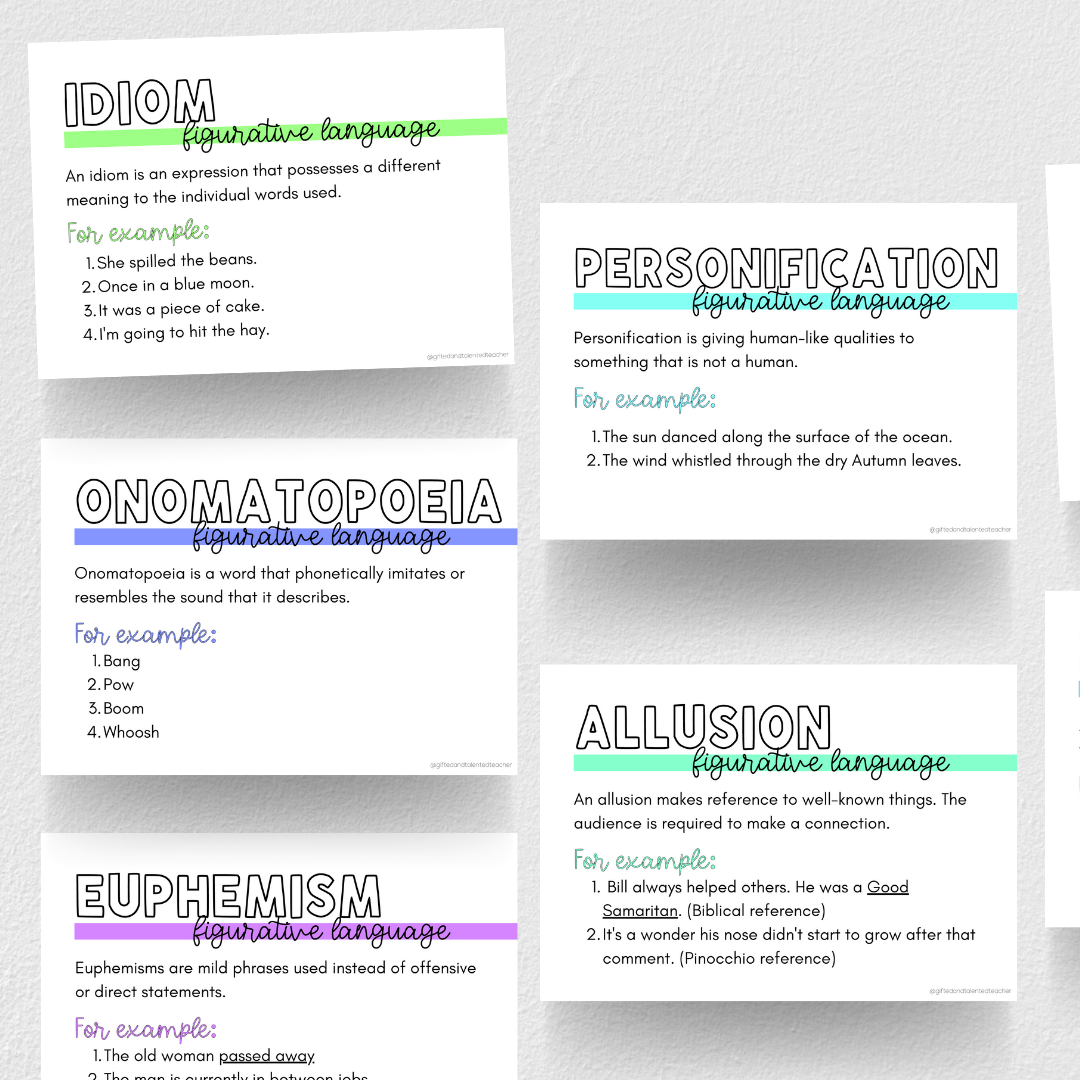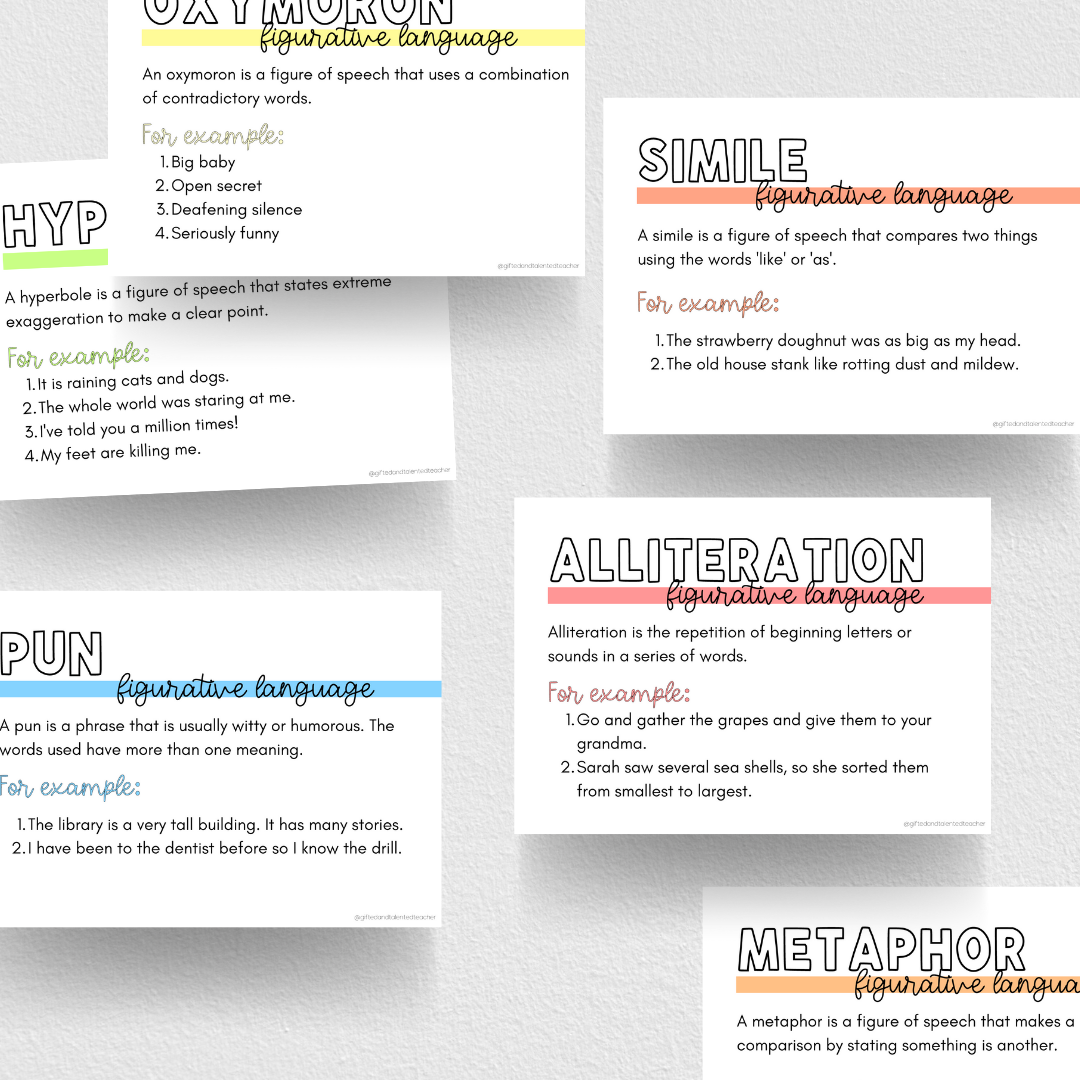 Figurative Language: Posters and Cards
---
Figurative Language: Posters and Cards
Figurative language is often used to bring clarity to a situation, enable one to write creatively or paint a particular image in someone's mind.
This resource includes 11 figurative language cards. Each card has coinciding definitions and examples.  
The figurative language included:
alliteration, simile, metaphor, oxymoron, hyperbole, idiom, allusion, personification, pun, euphemism and onomatopoeia.
Format: PDF