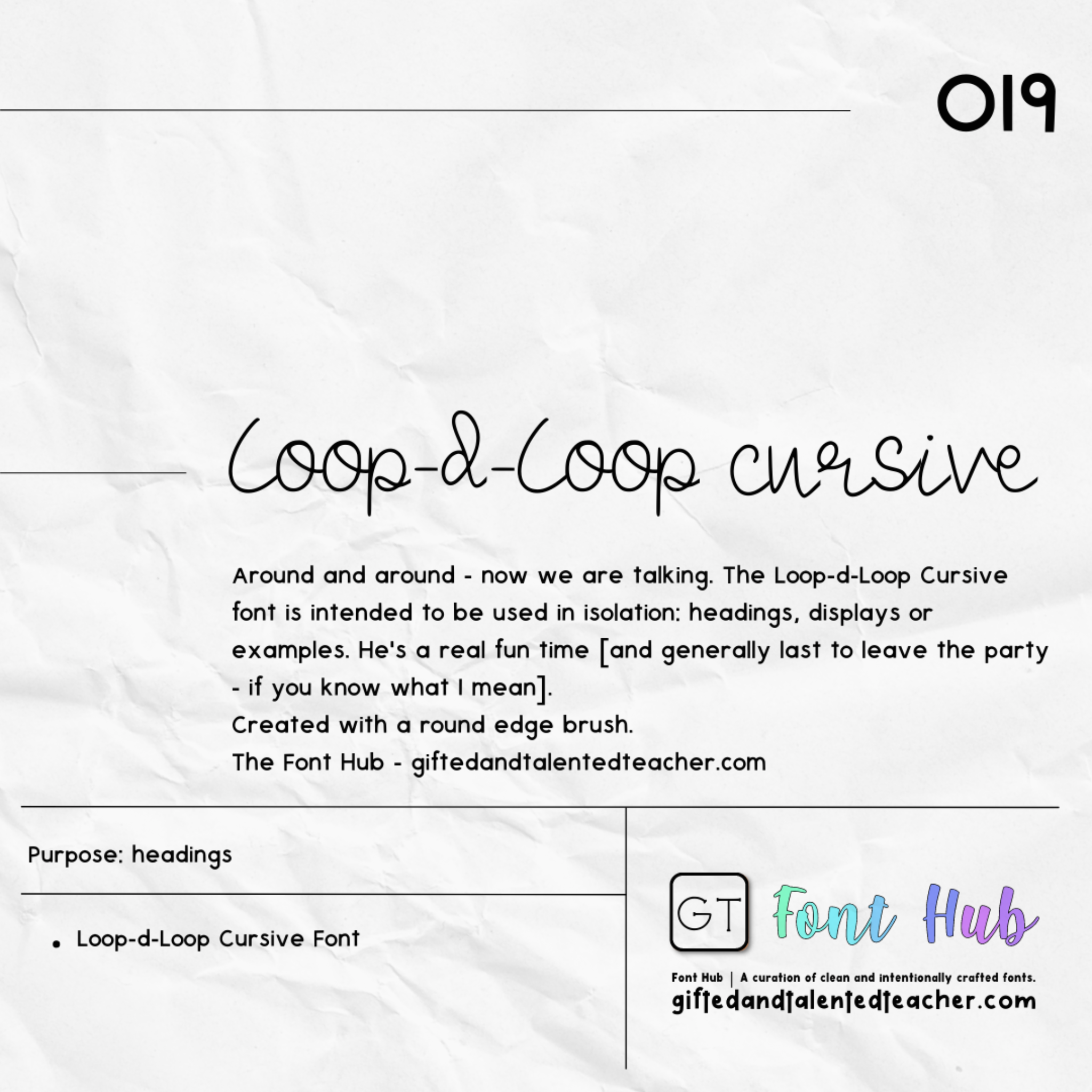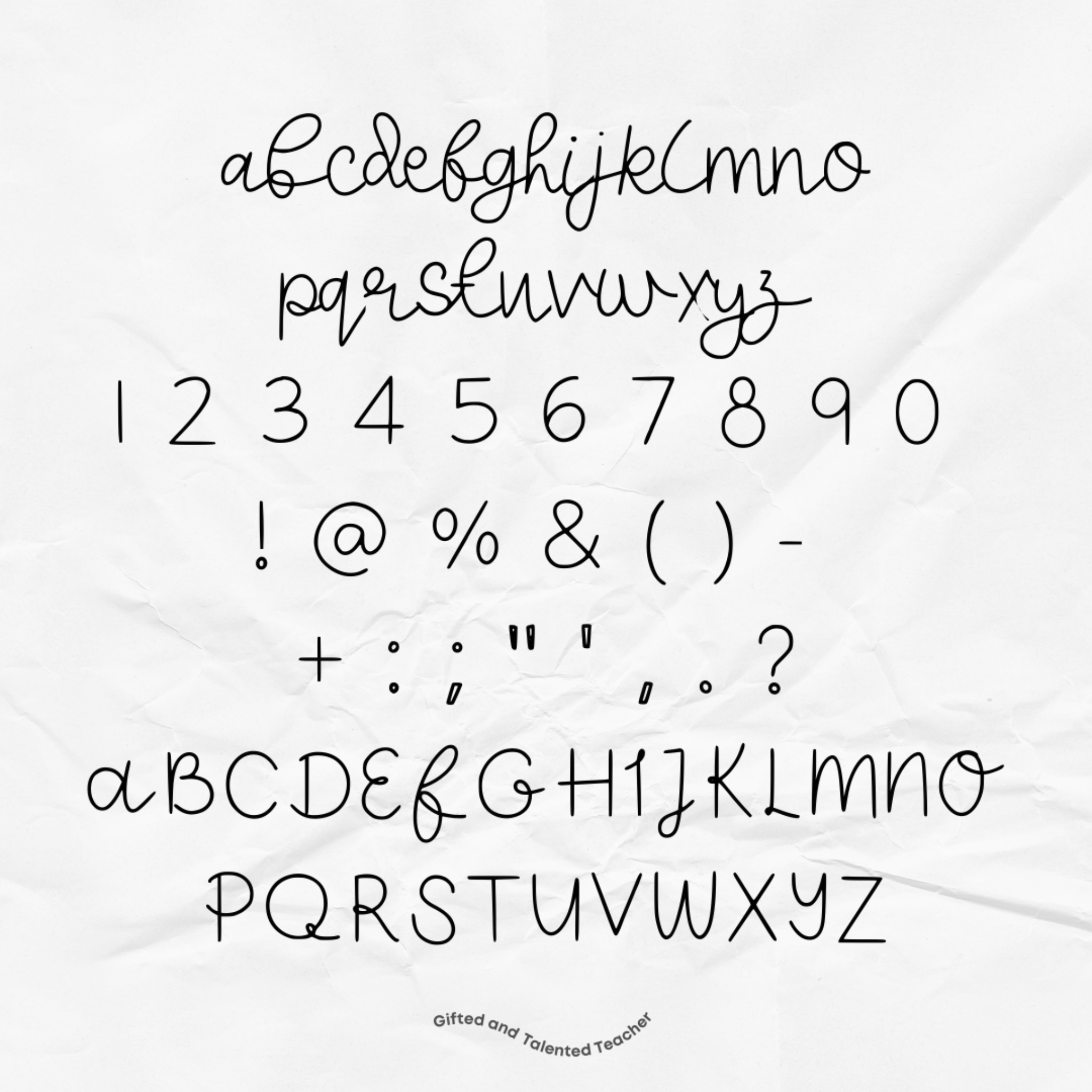 Loop-d-Loop Cursive - GT Font
---
Around and around - now we are talking. The Loop-d-Loop Cursive font is intended to be used in isolation: headings, displays or examples. He's a real fun time [and generally last to leave the party - if you know what I mean].
What's included?

Loop-d-Loop Cursive: 78 glyphs
Format: TTF File and OTF File
Licensing: the purchase of this font includes personal and commercial licensing use. 
Created with a round brush. Please note: not all fonts include accents and the full range of symbols. 
BUNDLE + SAVE: this font belongs to Volume 3 of GT Fonts - or check out the *Growing Bundle* and access all new updates - purchase once only!