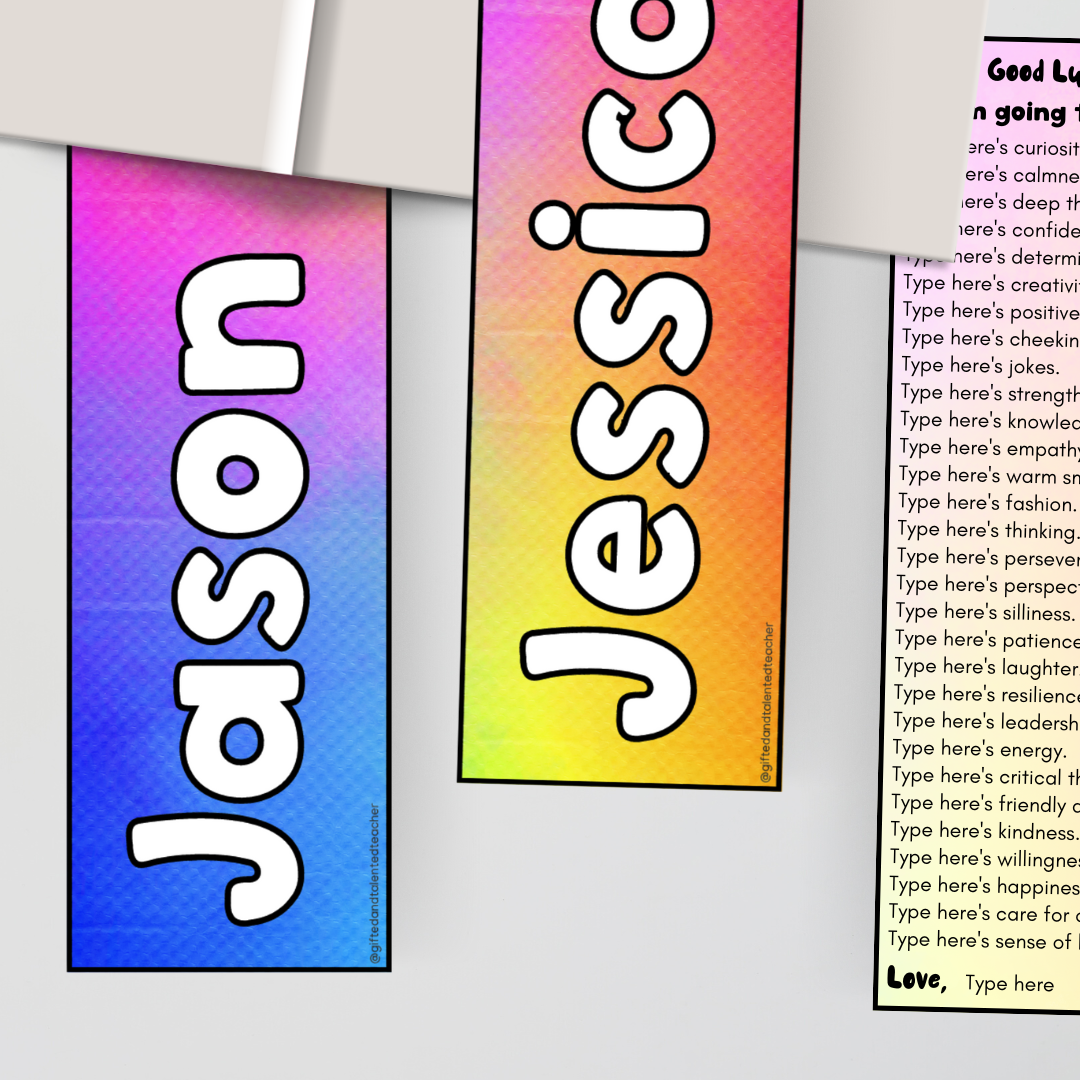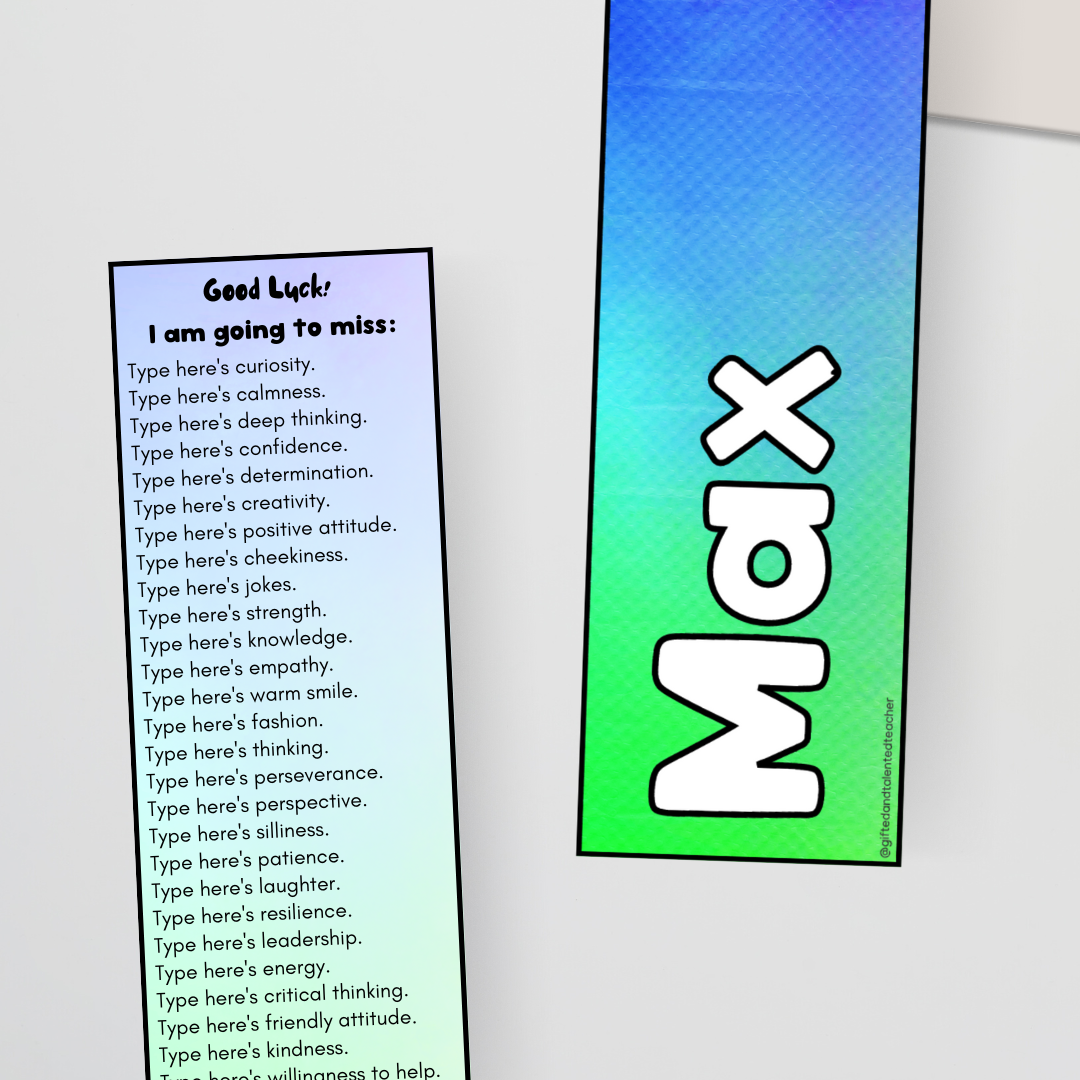 Personalised Bookmarks: Editable
---
Personalised Bookmarks: Editable
As the end of the year swings around, we often think about what we should gift to a class of students. This often comes at a high expense (when you multiply anything by more than 10!), it's not always sustainable and can leave educators racking their brain when it comes to getting creative.
Alleviate the stress with these personalised bookmarks - from front to back. Edit the front with student name/s and personalise the back with qualities of each student - or something you will miss!
The best bit? A bank of strengths, qualities and adjectives has already been included, for you to think of a student and pop their name straight in!
What's included?
6 x bookmark designs: blue/pink ombre, pink/orange ombre, blue/green ombre, glitter sparkle, pink clouds and midnight moon.