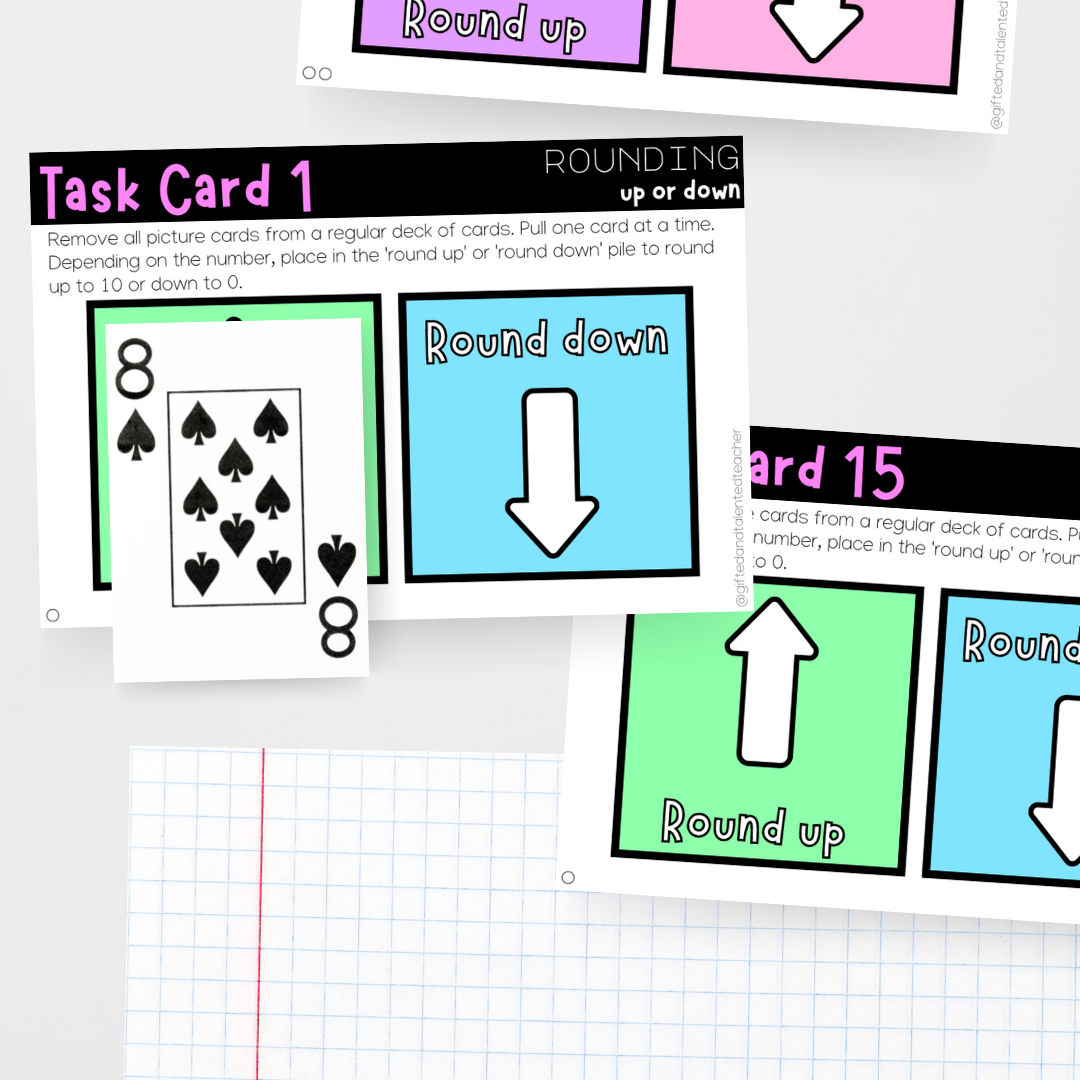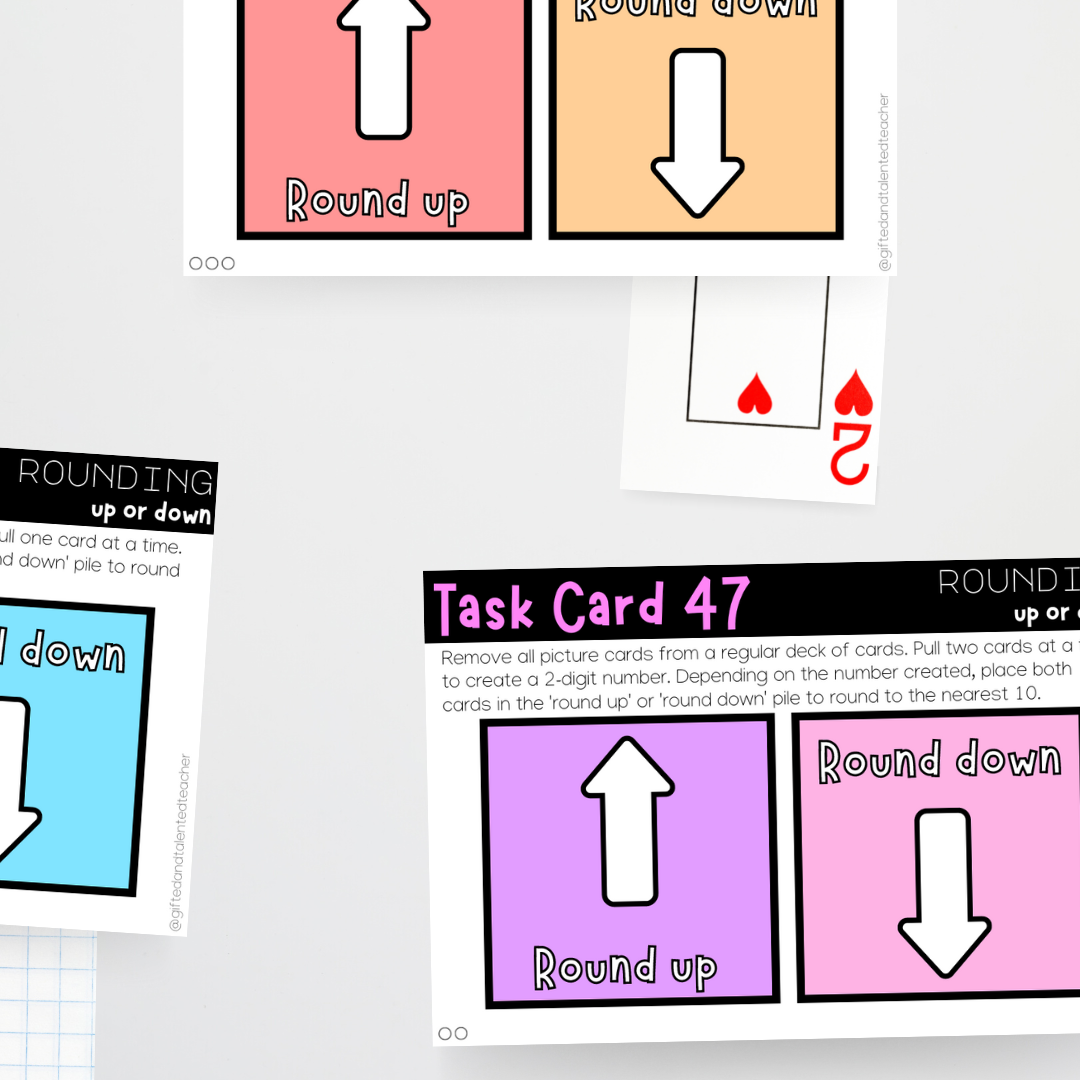 Rounding Up and Down: Whole Numbers
---
Rounding Up and Down: Whole Numbers
With over 80 task cards, this numeracy activity engages a wide range of learners in the concept of rounding numbers up and down. The differentiated approach ensures all learners are supported and all learners are extended.
Rounding Up and Down is a numeracy task that enables learners to round 1-digit, 2-digit and 3-digit numbers.
What's Included?
30 x Tier 1: 1-digit rounding
30 x Tier 2: 2

-d

igit rounding

20 x Tier 3: 3

-d

igit rounding
Note: A deck of cards is required for this activity!
Format: PDF