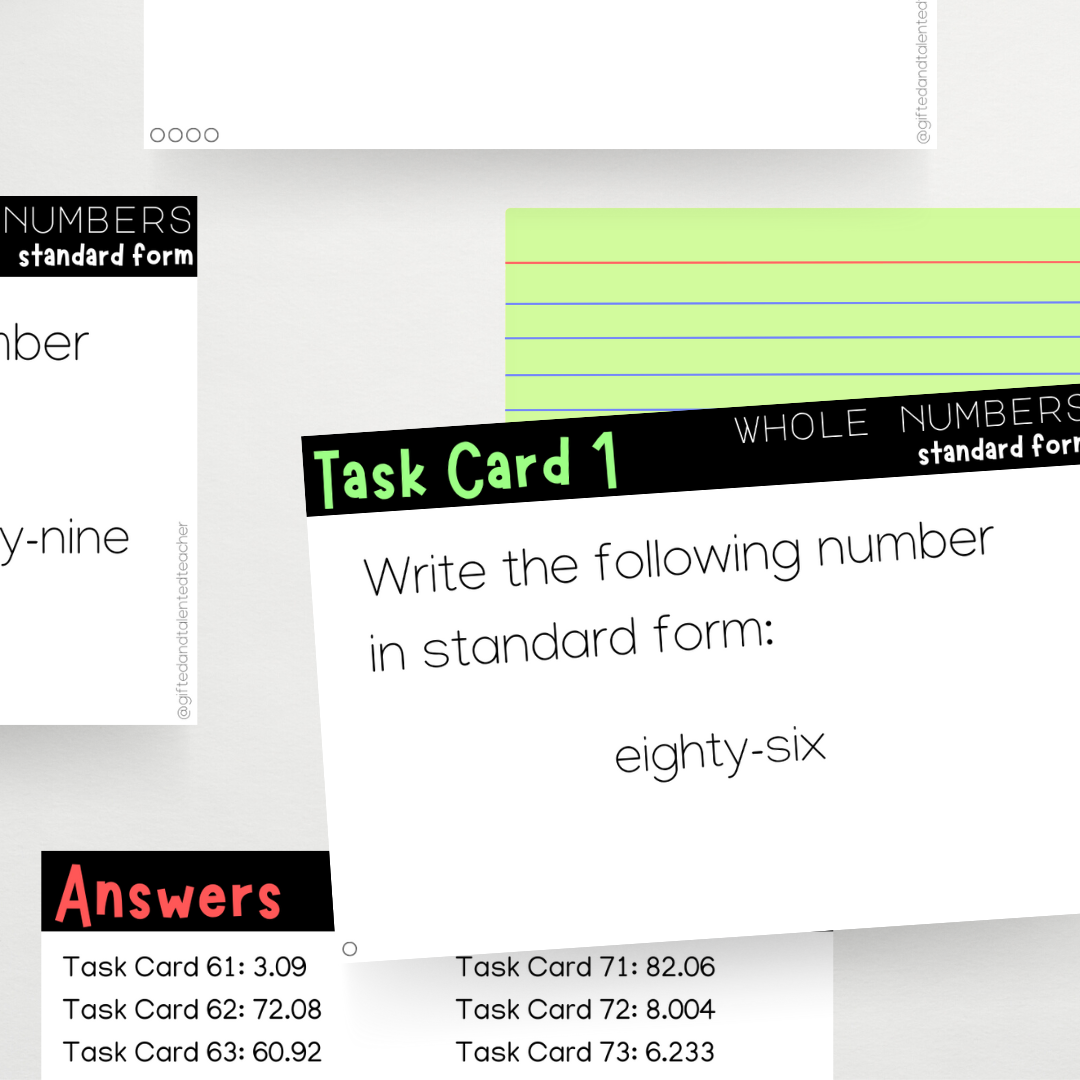 Standard Form: Whole Number
---
Standard Form: Whole Number
With over 80 task cards, this numeracy activity engages a wide range of learners in the concept of whole number and standard form. The differentiated approach ensures all learners are supported and all learners are extended when reading numbers in word form and writing them in standard form.
Standard Form is a numeracy task that enables learners to identify whole numbers [up to millions], as well as decimals: tenths, hundredths and thousandths.
What's Included?
20 x Tier 1: 2-digit and 3-digit numbers
10 x Tier 2: 4-digit numbers
10 x Tier 3: 6-digit to 9-digit numbers
40 x Tier 4: decimals 
Answers are included!
Format: PDF