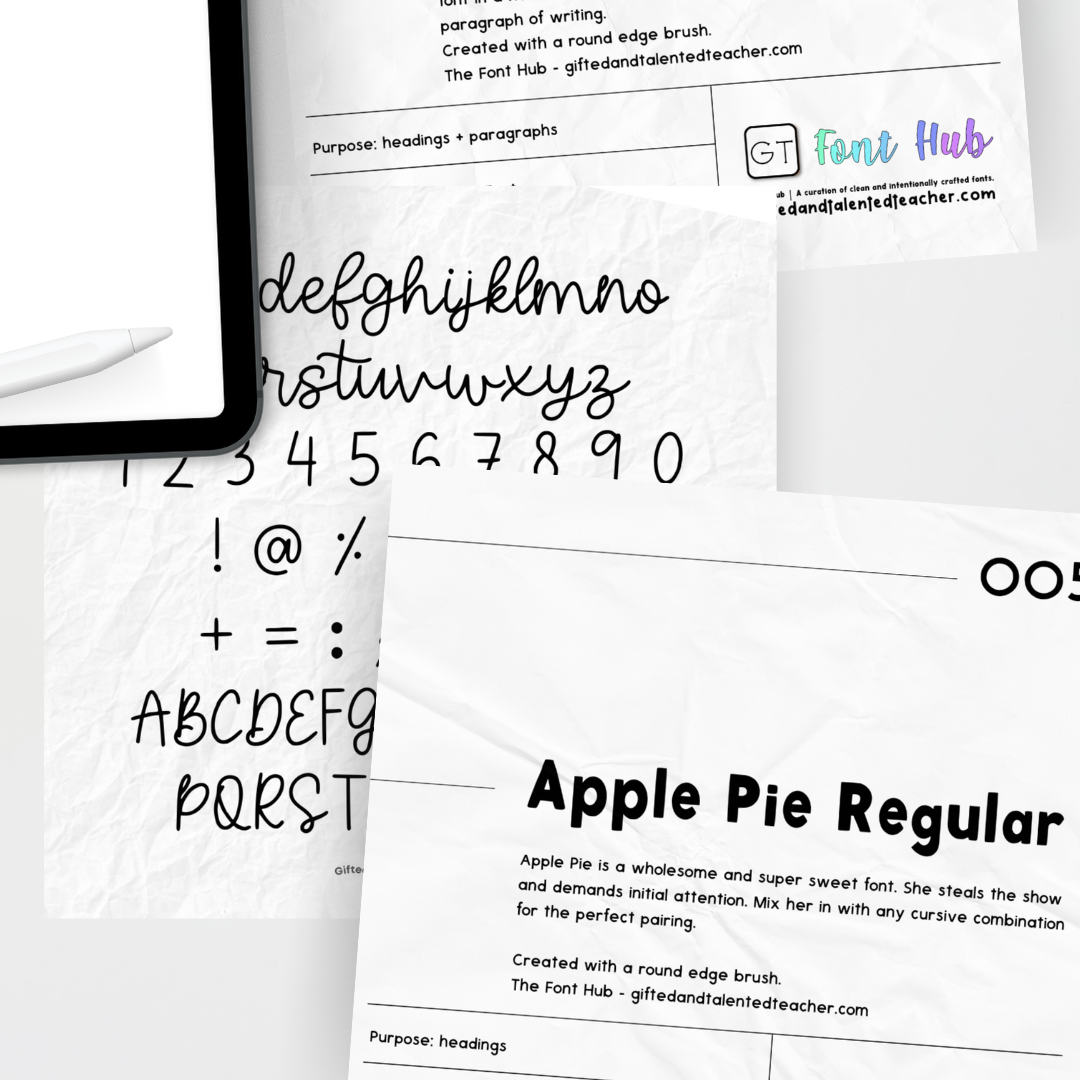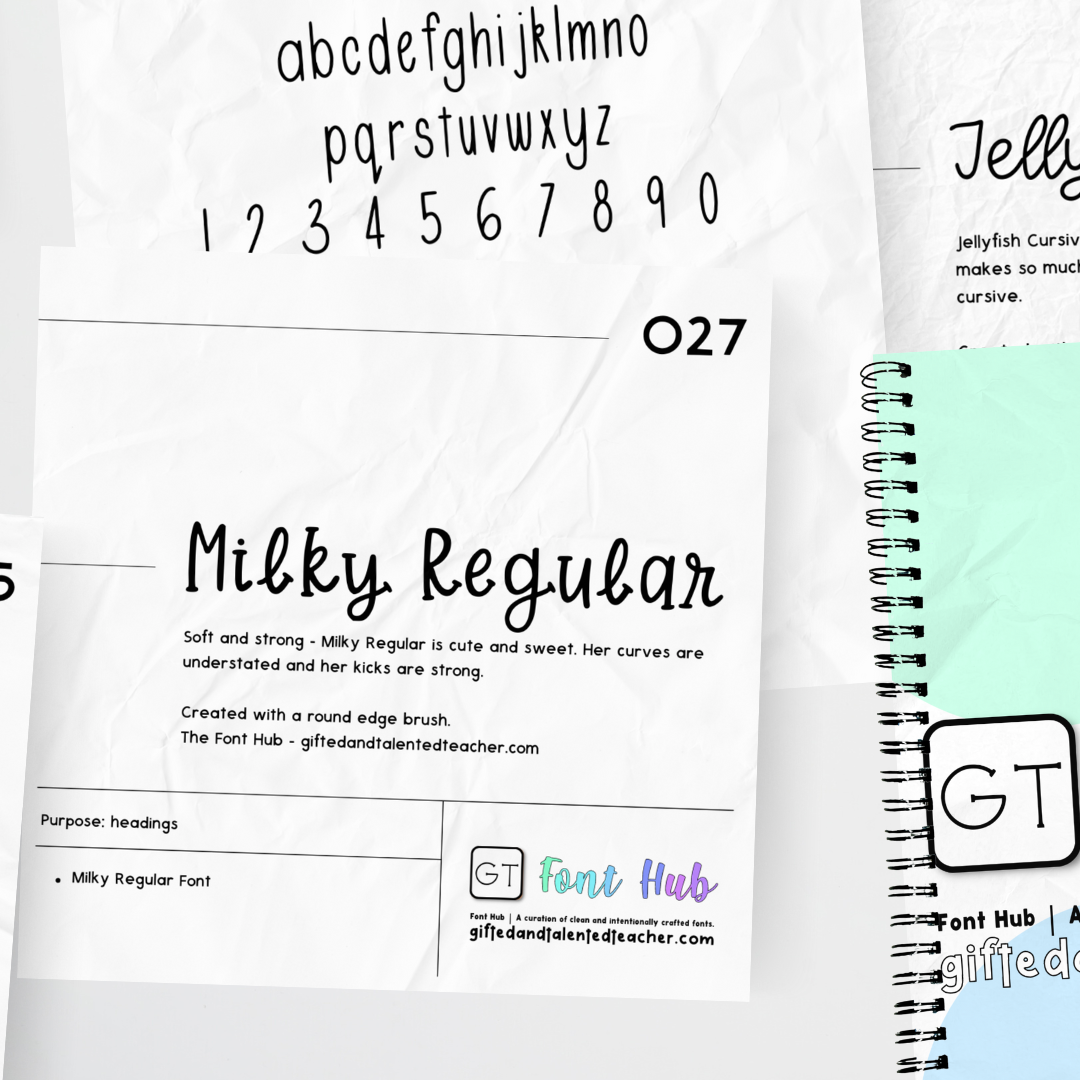 Volume 6: The Brilliant Blunder
---
Volume 6: The Brilliant Blunder
Skeleton Regular is tall and bony. Whilst quite lanky, her rounded lettering makes for the ultimate understatement. Pair with a cursive font in a header or let Skeleton Regular speak for herself in a paragraph of writing.
Soft and strong - Milky Regular is cute and sweet. Her curves are understated and her kicks are strong.
Lead Regular - say hello to a clear font: a font that is equally serious as it is fun. Lead Regular collides professionalism with a subtle quirkiness.

Jellyfish Cursive - he's the least predictable of the bunch, yet he makes so much sense. Elevate any piece of digital work with Jellyfish cursive.
Apple Pie - is a wholesome and super sweet font. She steals the show and demands initial attention. Mix her in with any cursive combination for the perfect pairing.
What's included?

Format: TTF File and OTF File
Licensing: the purchase of this font includes personal and commercial licensing use. Please note: not all fonts include accents and the full range of symbols.
Bundle + Save: Volume 6 - The Brilliant Blunder is included in the Growing Bundle - GT Fonts