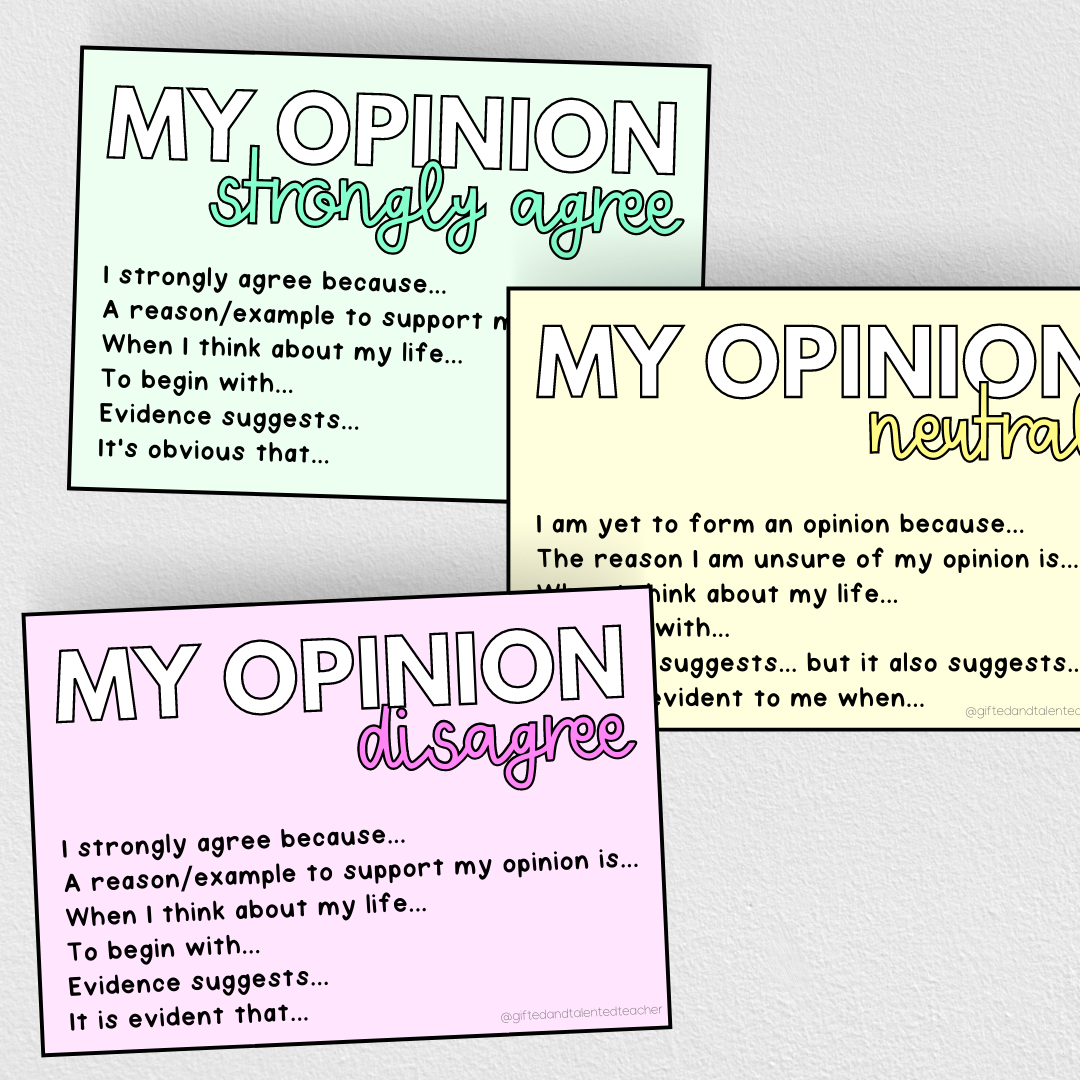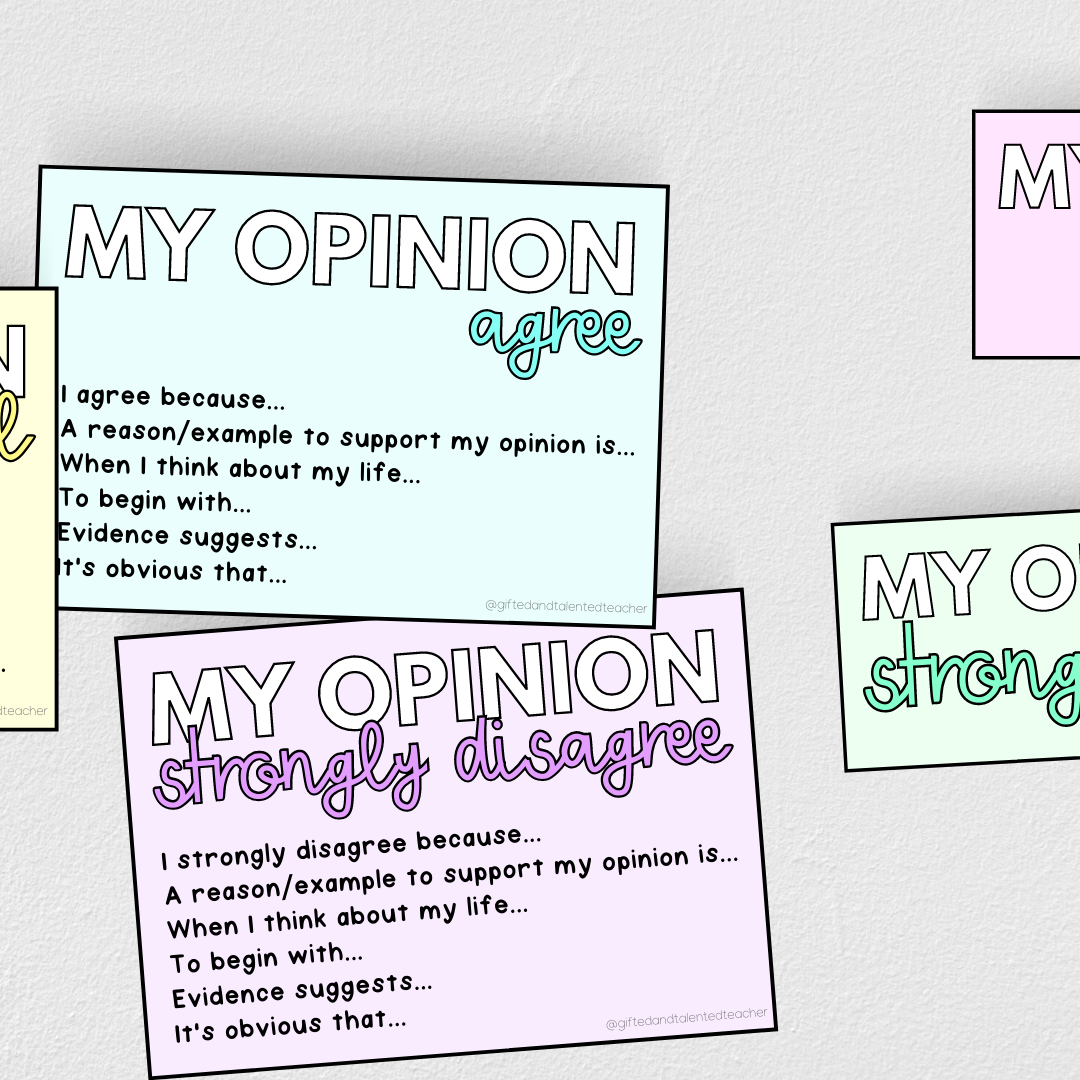 4 Corners: Persuasive Debate
---
4 Corners: Persuasive Debate
The 4 Corners: Persuasive Debate resource is perfect for when students are about to plan for a debate OR write a persuasive text.
Have you ever been faced with a learner stating they don't have any ideas, they don't have any example or they aren't really sure if they agree or disagree with the topic?
This resource is your answer. Here's how it works:
place the 5 x posters around the room, using each corner of the room - place the 'neutral' poster in the centre of the room
present a topic where each person must form an opinion: strongly disagree, disagree, neutral, agree or strongly agree
ask each person to form their opinion before they move to the space
once everyone is in a spot - begin asking questions e.g. why did you choose that opinion? Can you give examples as to why you think this? As responses start to form, either record these or reiterate. 
Each person is allowed to move from one part of the room to another (change their opinion) as they hear the responses of others
If/when people move, ask them 'Why are you moving?' Example response: I disagreed because I originally thought X, but after hearing stronger examples that I didn't consider - I now agree'
5 x A5 posters with sentence starter prompts

5 x Strip Banners without sentence starter prompts
After the 4 Corner Persuasive Debate takes place, ask students to write down all the examples they heard that supported their opinion. Ask students to consider counter arguments and why these are wrong. This brainstorm will assist students when explaining or providing examples throughout a debate or persuasive text. 
Format: PDF 
4 Corners: Persuasive Debate
4 Corners: Persuasive Debate
Great! Thank you so much.
Great resource for the clas
Super engaging
My class absolutely loved this resource! It opened up many discussions and perspectives and the sentence starters helped with their writing tasks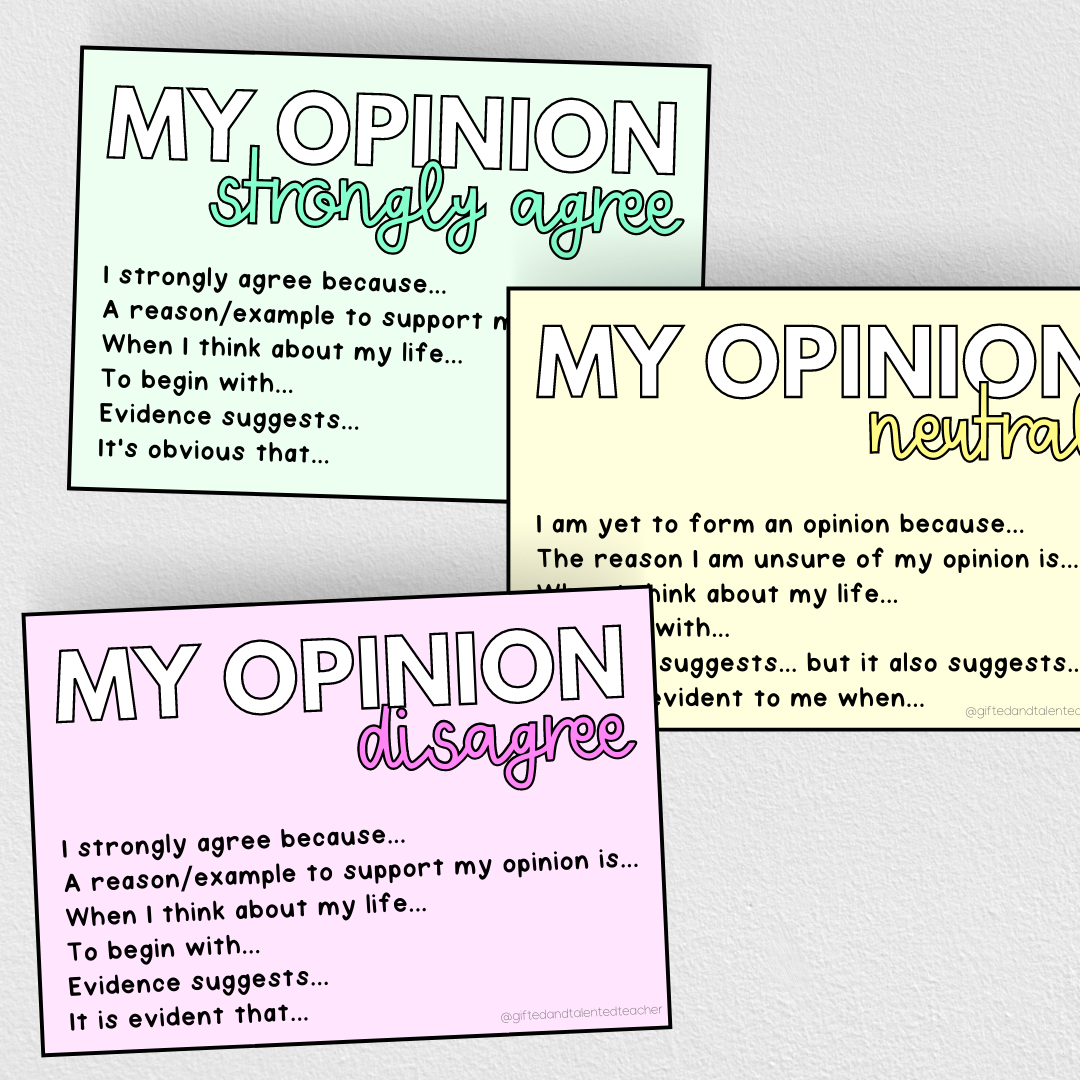 4 Corners: Persuasive Debate
4 Corners: Persuasive Debate
Great! Thank you so much.
Great resource for the clas
Super engaging
My class absolutely loved this resource! It opened up many discussions and perspectives and the sentence starters helped with their writing tasks