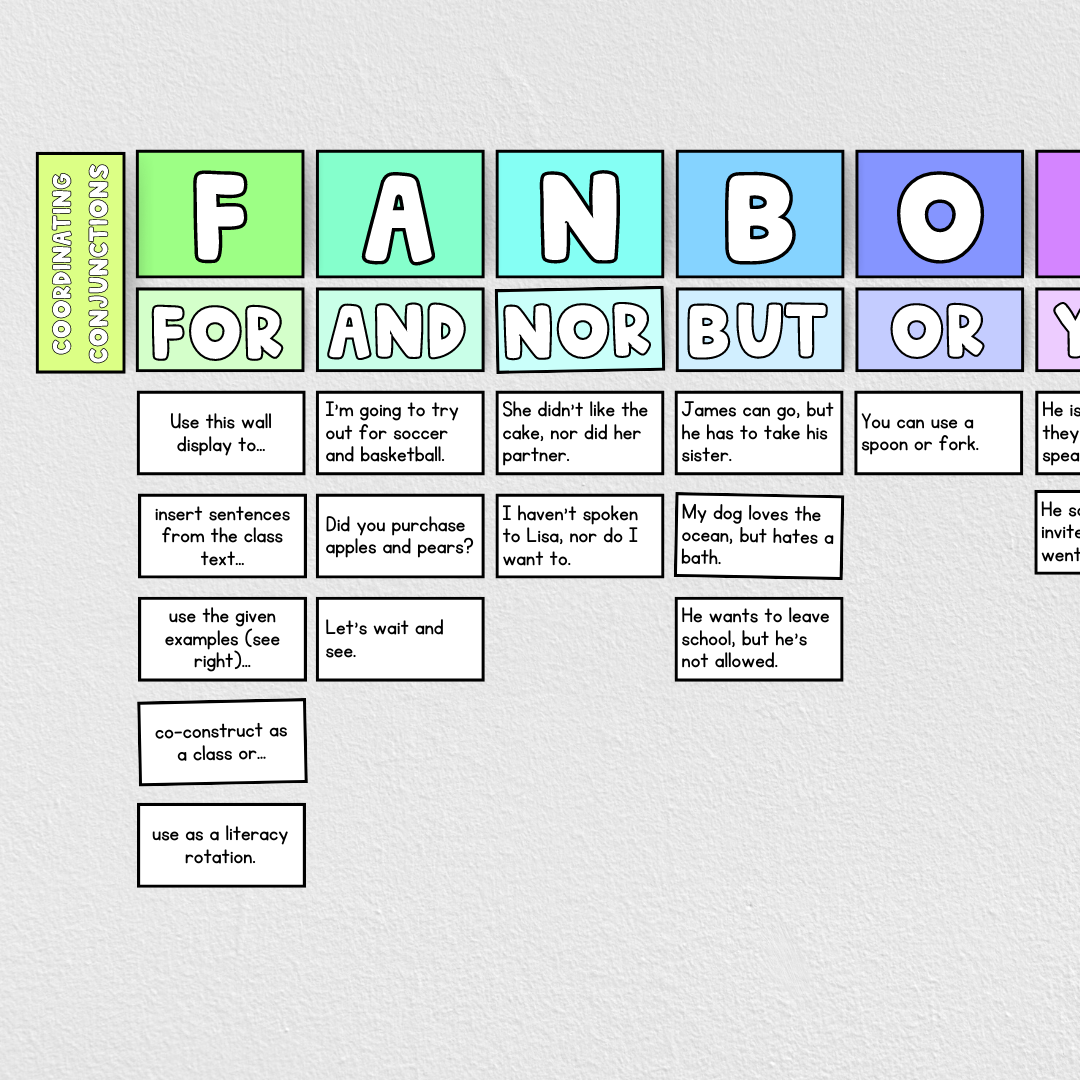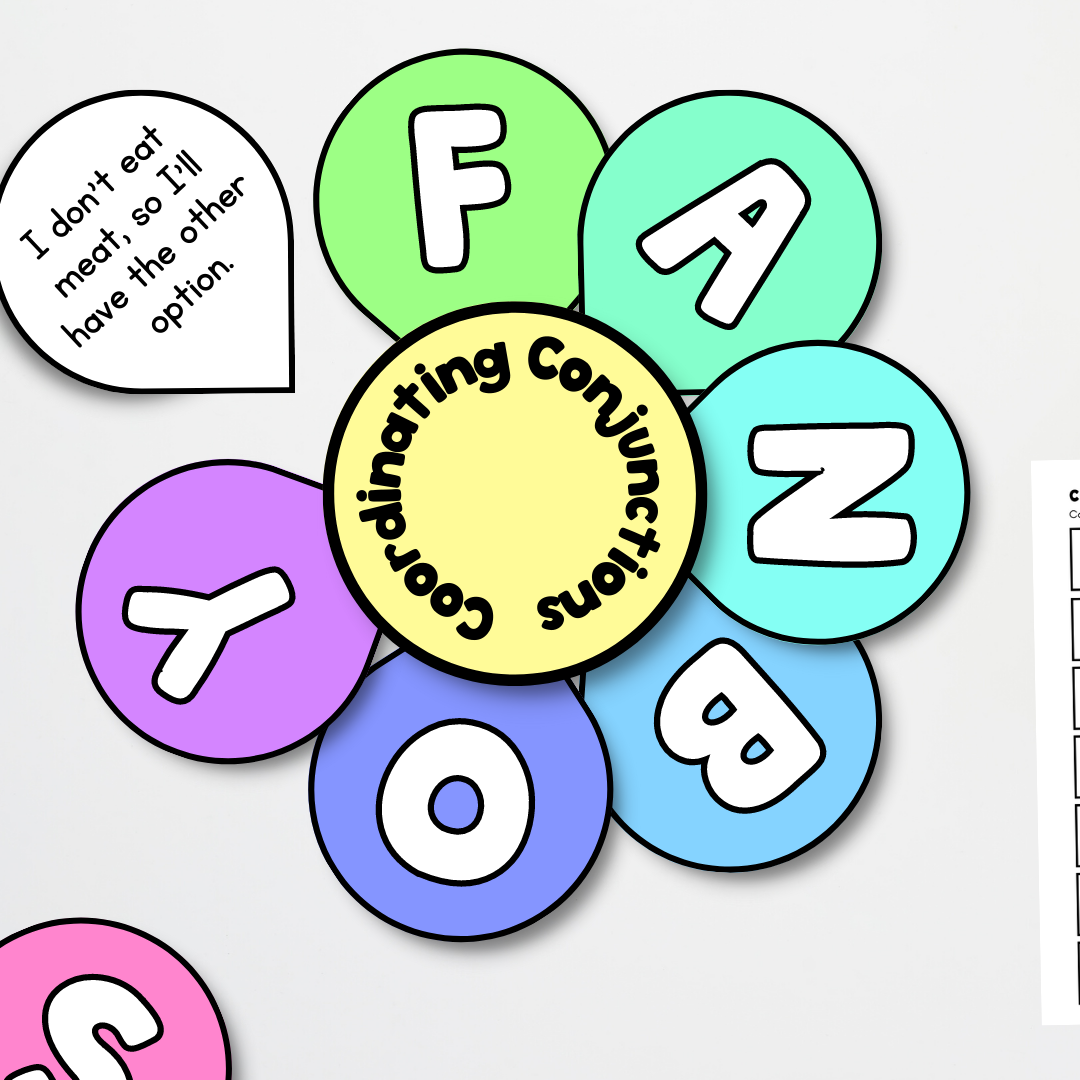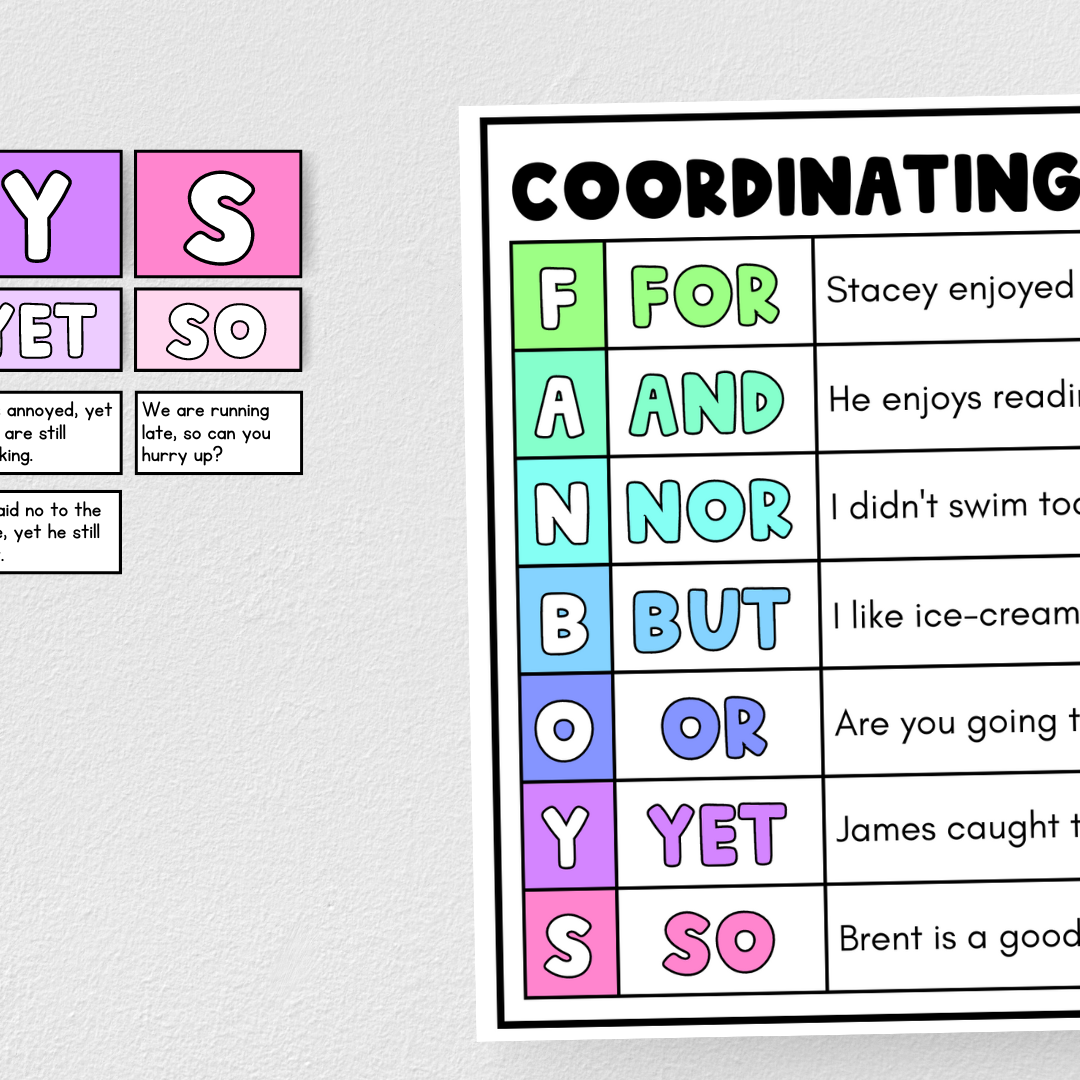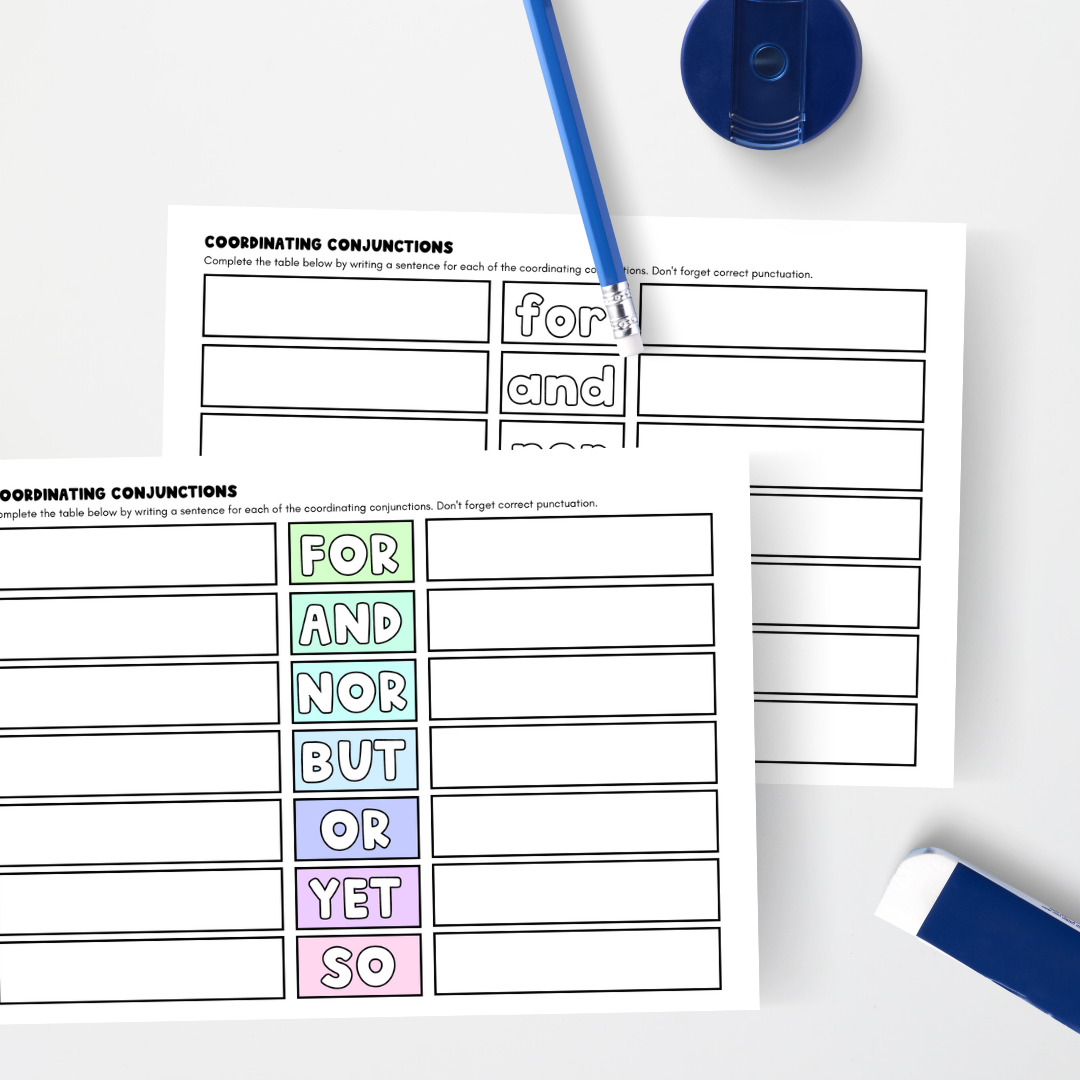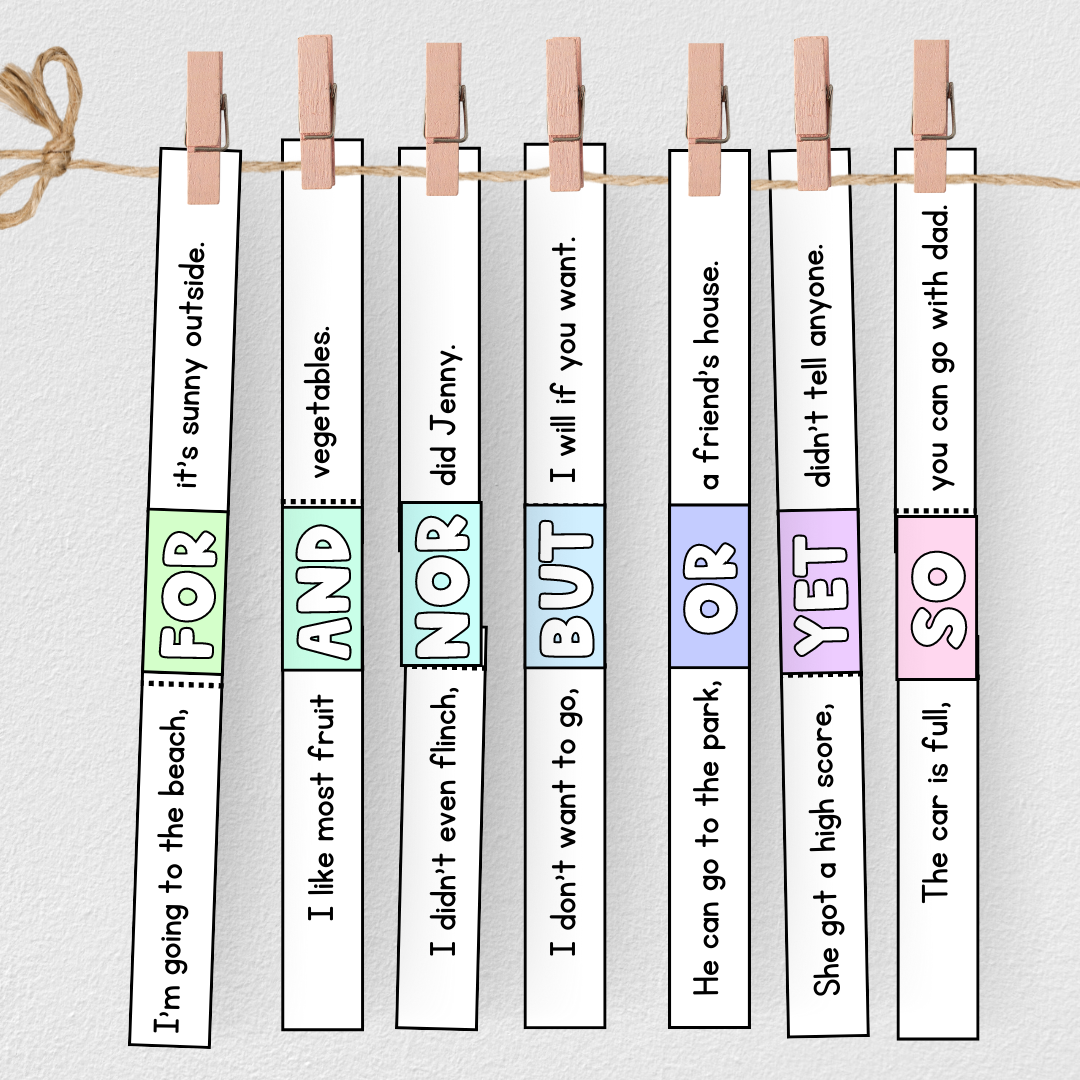 Coordinating Conjunctions: FANBOYS - Sentence Structure
---
Coordinating Conjunctions
Coordinating conjunctions are usually remembered using the acronym 'FANBOYS': for, and, nor, but, or, yet, so.
This resource reinforces this acronym through a variety of wall displays and student activities. Activities can be used as whole class, independent or within literacy rotations.
What's included?
Interactive Wall Display: FANBOYS Flowers
Interactive Wall Display: FANBOYS Cards and Sentence Builder Cards
Interactive Student Activity: Sentence Strips
Classroom poster
Student worksheet/s
*Bundle* and save when you download Coordinating Conjunctions and Subordinating Conjunctions!
Format: PDF
* NOTE: the sentence builder strips do not come with example sentences - teachers sometimes teach with the comma or without the comma. It's for this reason that the posters come with both options [with and without commas], however, the student activity relies on students to create their own.

Coordinating Conjunctions: FANBOYS - Sentence Structure
great resource a simple visual tool that is great to use as a teaching tool and to display as a reminder,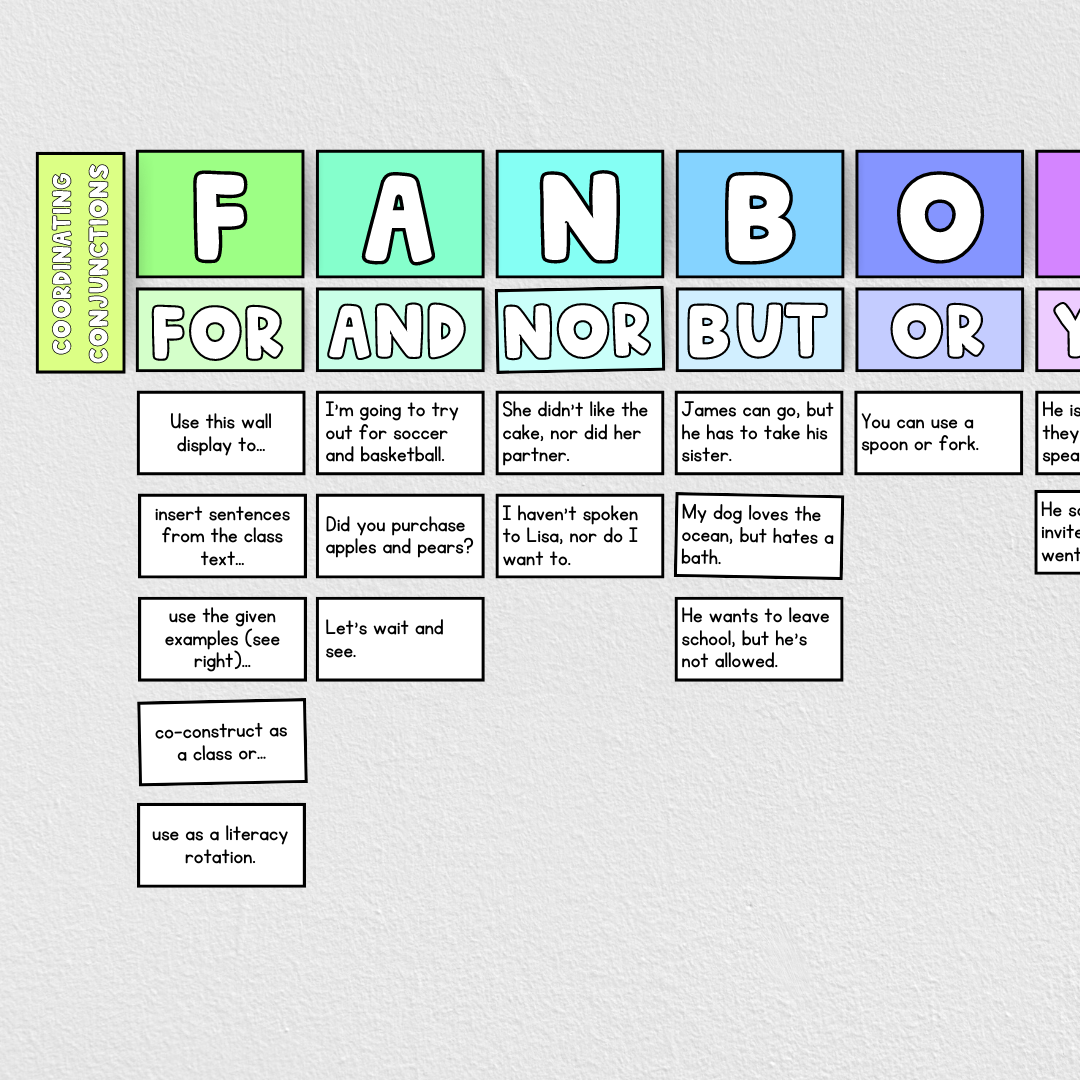 Coordinating Conjunctions: FANBOYS - Sentence Structure
great resource a simple visual tool that is great to use as a teaching tool and to display as a reminder,