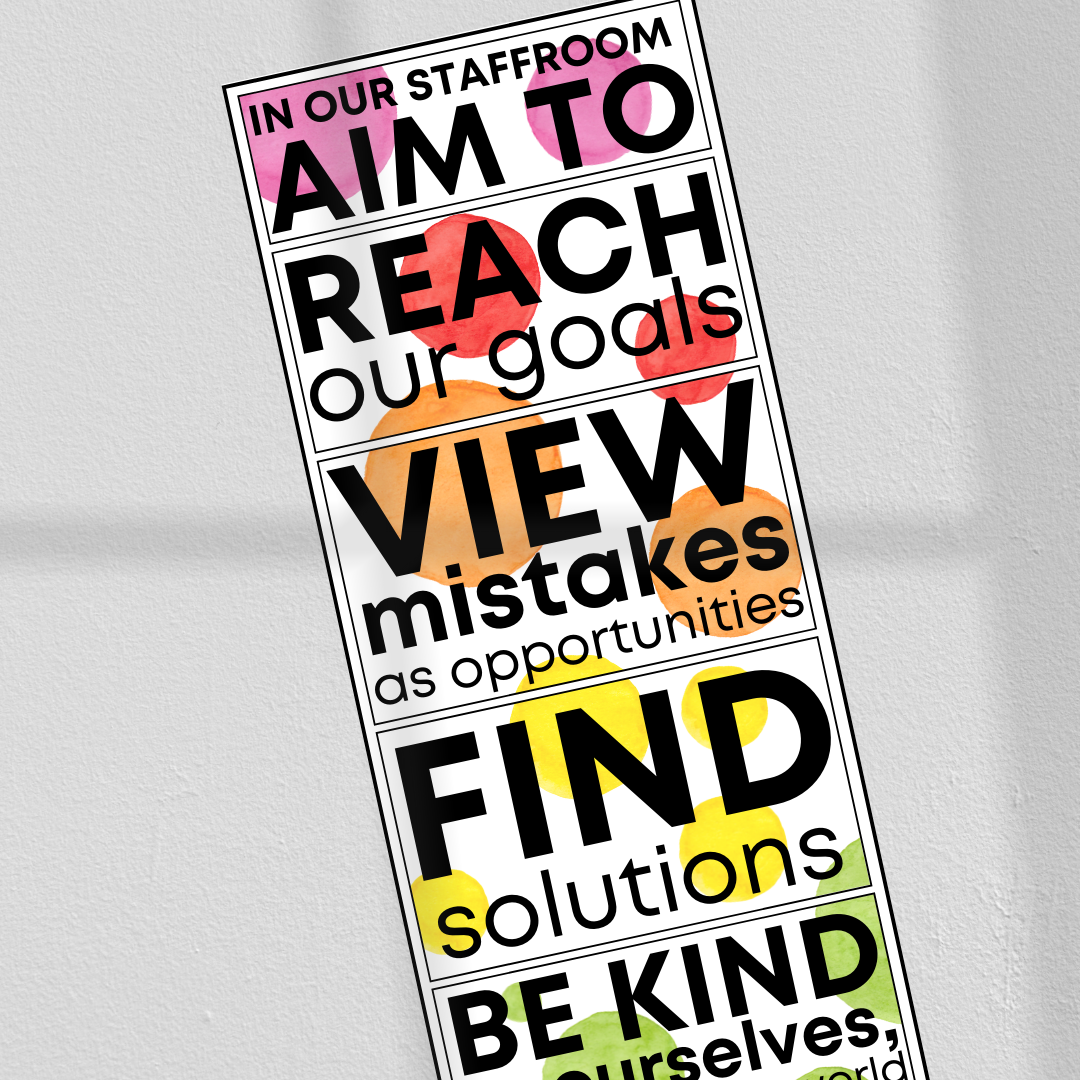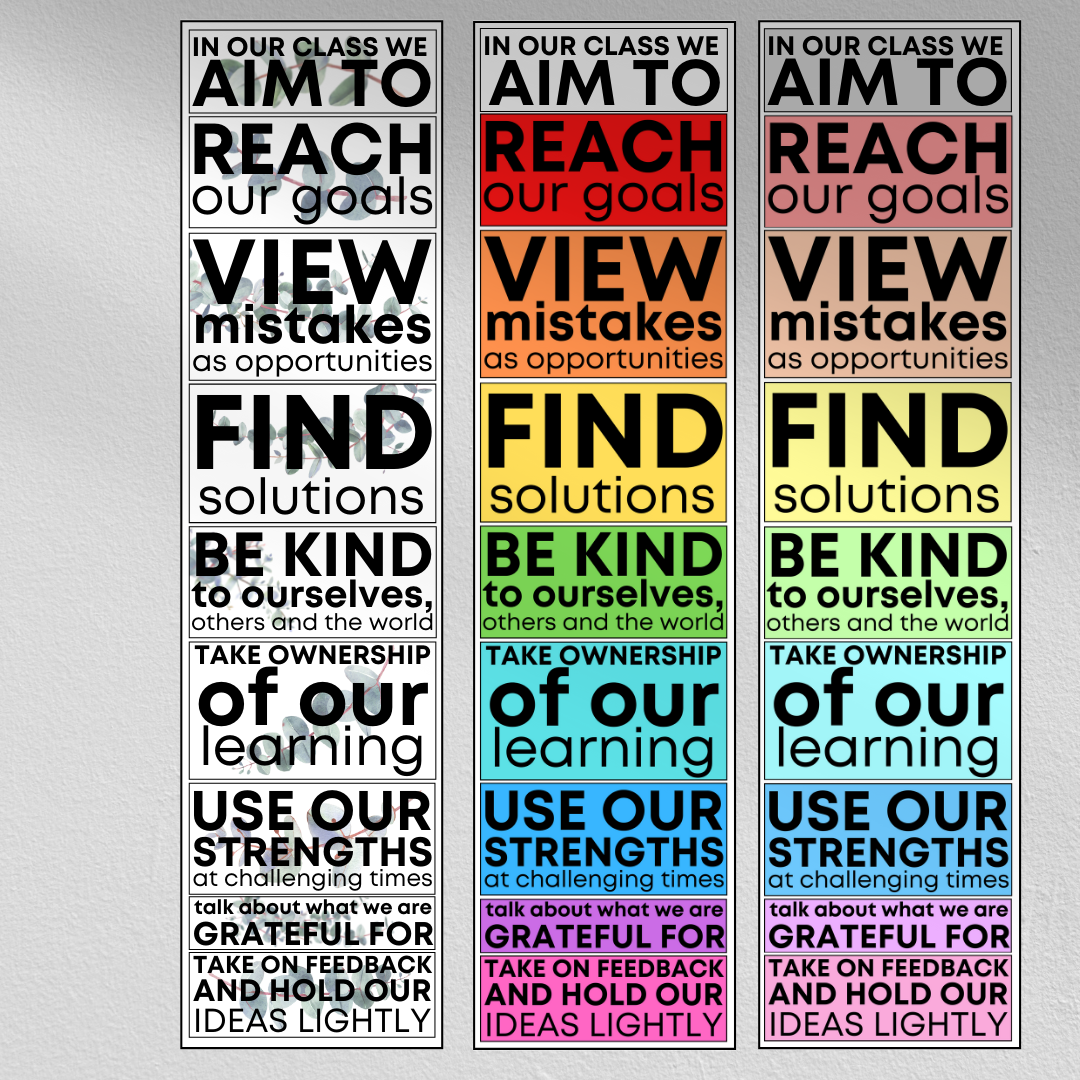 In our class we aim to - Banner
---
In our class we aim to - Banner
This classroom display has been updated and altered to reflect a bright rainbow, pastel rainbow, watercolour leaf version and watercolour rainbow dots. This can be used as a classroom wall or door display.
This classroom display encourages students to have a growth mindset and aim to live a positive and resilient life. I was very intentional about the wording of this display, ensuring that it aligns with:
positive psychology
goal setting
strengths-based approach
solution-focused thinking 
The poster display states, 'In our class we aim to':
reach our goals
view mistakes as opportunities
find solutions
be kind to ourself, others and our world
take ownership of our learning
use our strengths at challenging times
talk about what we're grateful for
take on feedback and hold our ideas lightly
If you are loving these resources, share over on Instagram and tag @giftedandtalentedteacher
Perfect!
The perfect addition to our classroom expectations and goals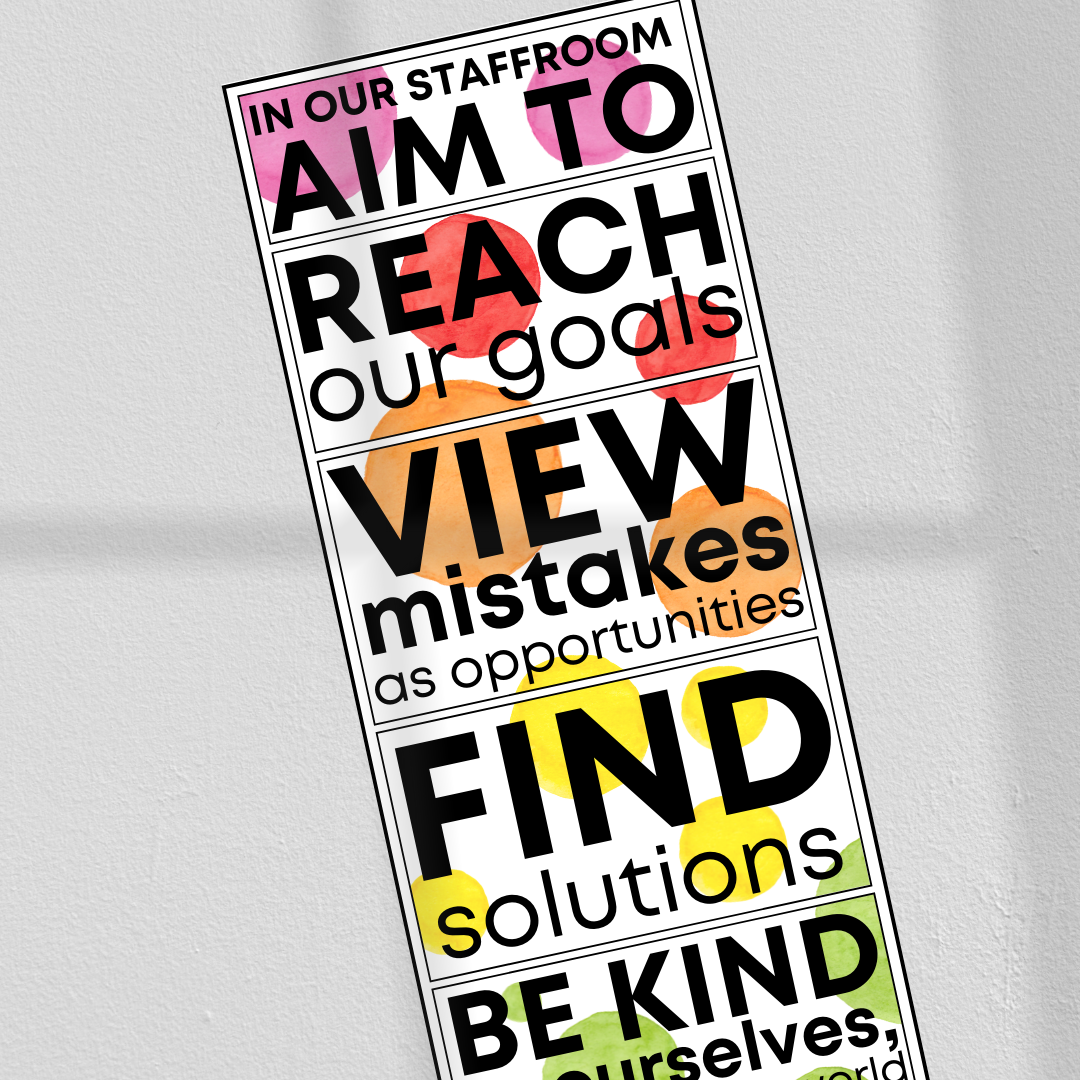 Perfect!
The perfect addition to our classroom expectations and goals