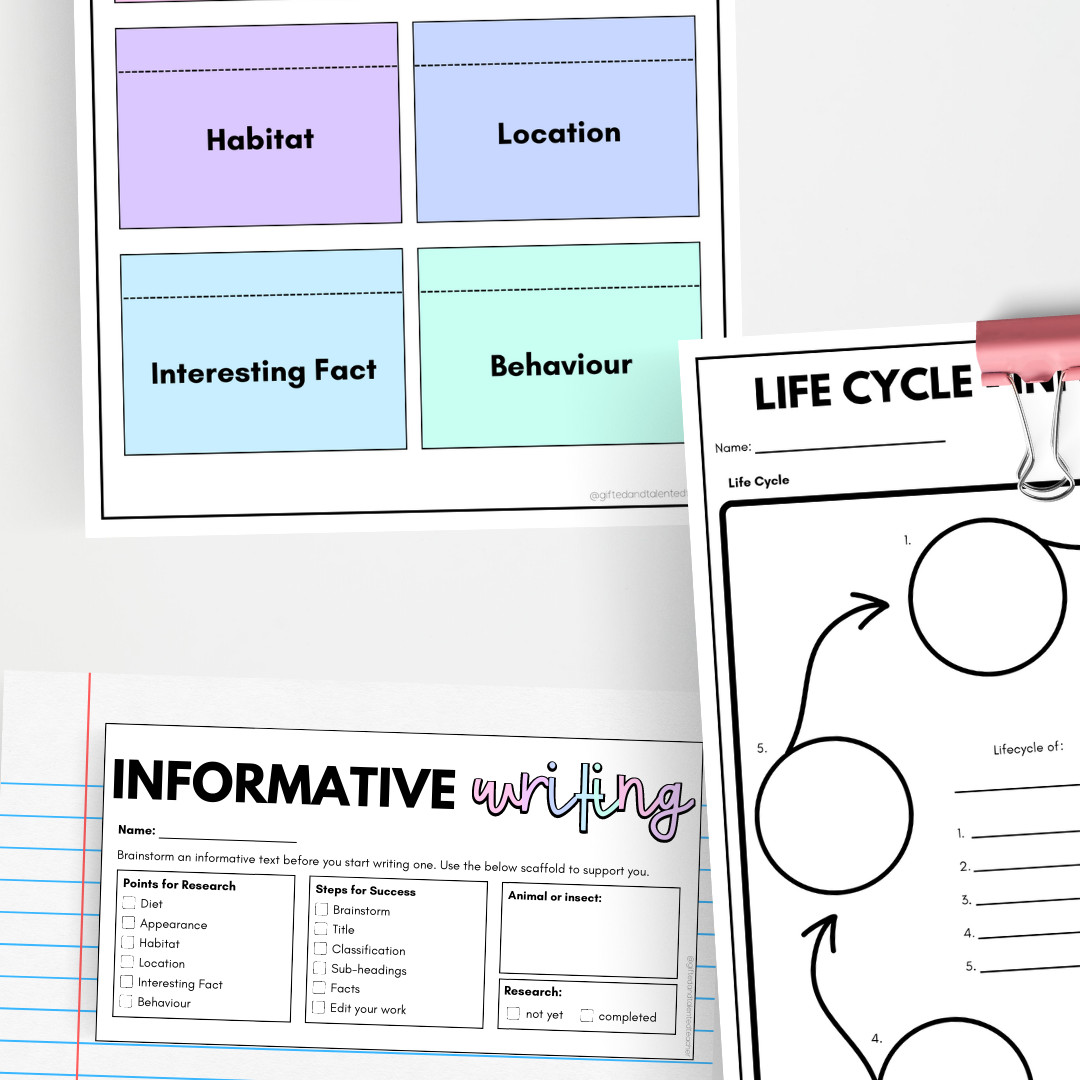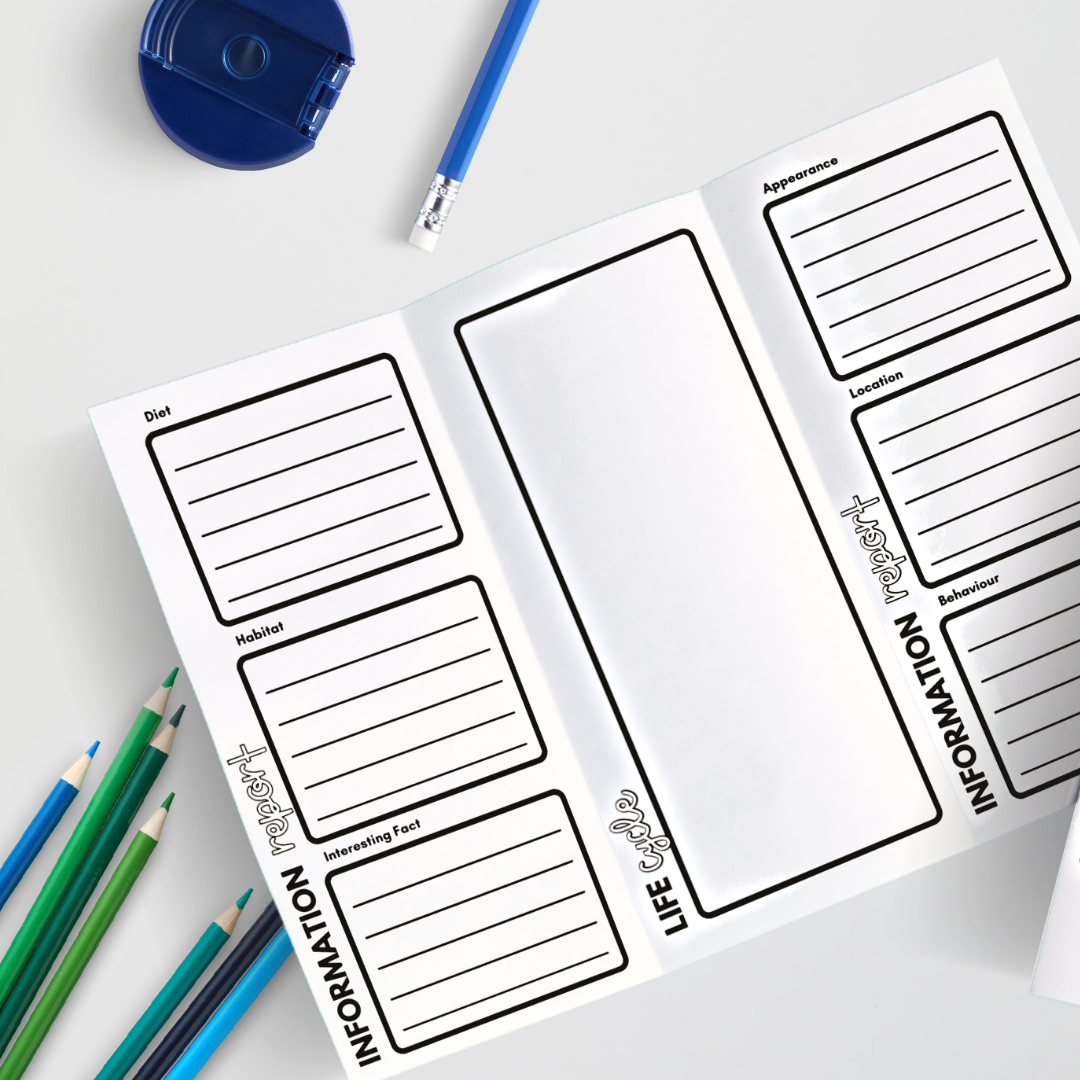 Informative Writing Pack + Trifold Bundle: Animal or Insect
---
Informative Writing
Report: TriFold - Animal or Insect

Informative Writing Pack: Research, planning sheets and presentation
This resource supports the learner to organise information prior to writing, during writing and post writing an information report. 
What's included?
Animal and insect trifold options

Diagram, lifecycle and fun facts

Appearance, diet, habitat, location, appearance and behaviour

with headers

without headers

Information Report Activity: Definitions

Information Report Activity: Research

Life cycle planning

Informative Writing Mat [editable + PNG files]

Informative Writing: planning, drafting and publishing phases
Use this resource to support the teaching and learning of a written informative piece from start to finish. 
Format: PDF, PNG and PowerPoint Files