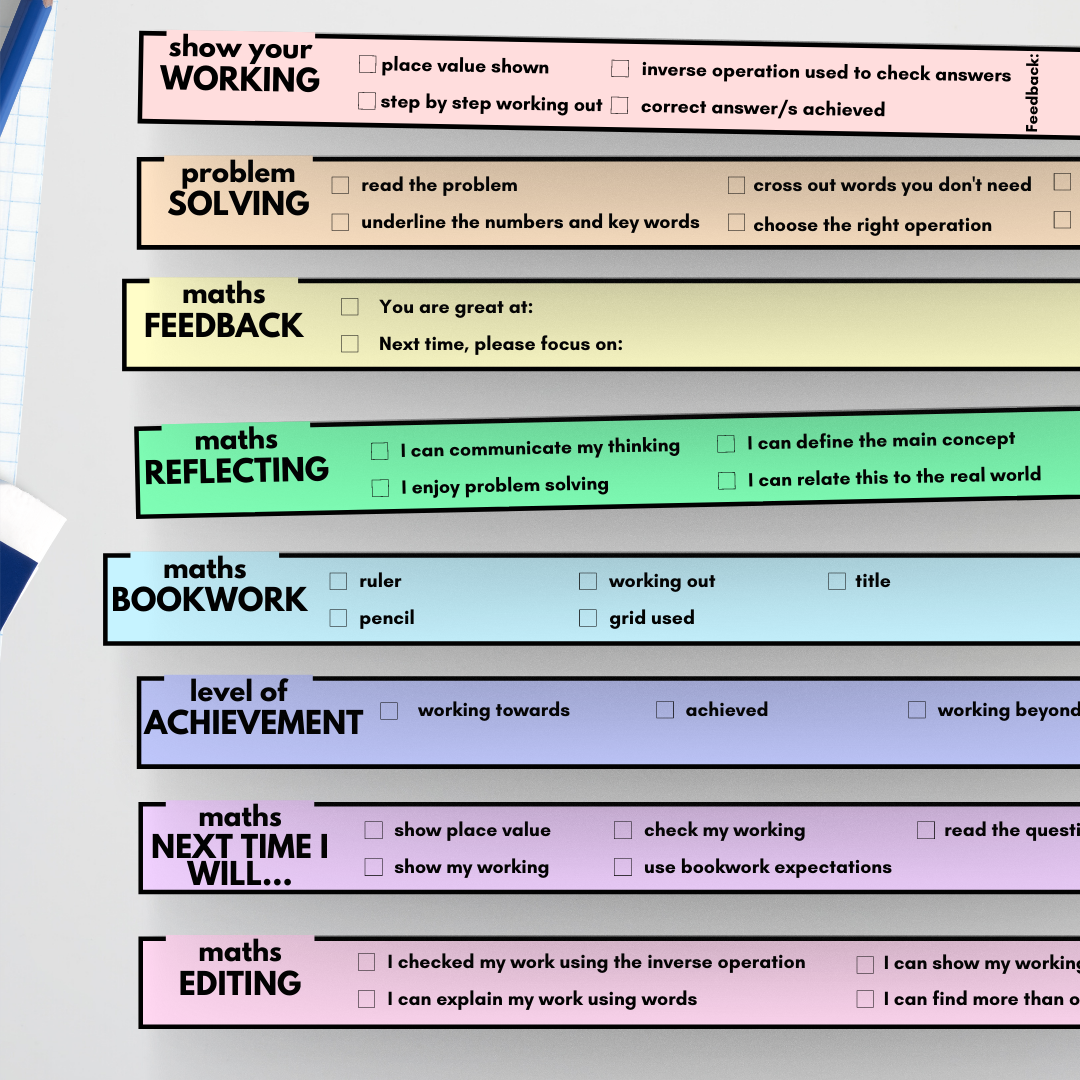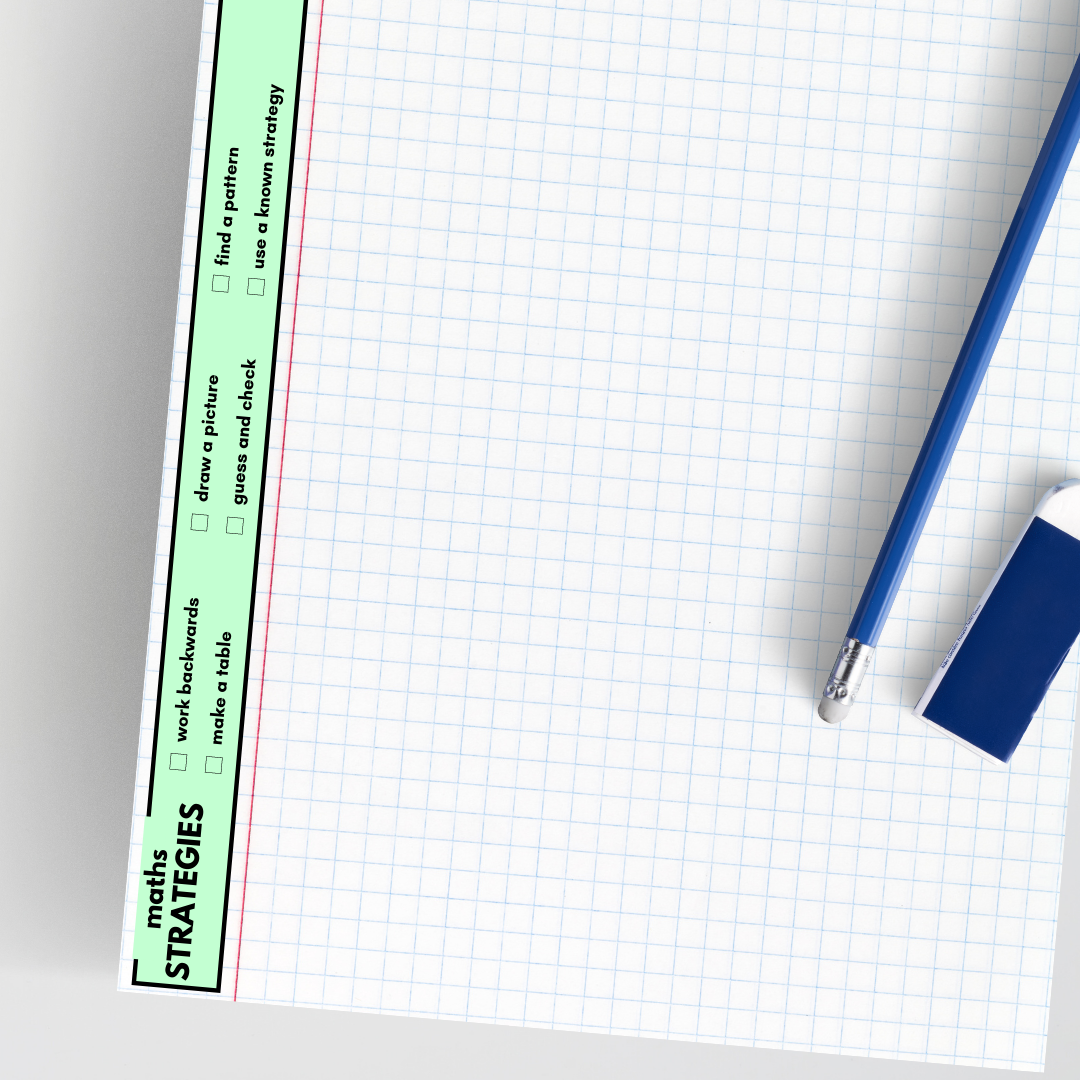 Margin Feedback Slips: Mathematics - Editable
---
Margin Feedback Slips: Mathematics [Editable]
The Margin Feedback Slips have been designed with the teacher and student in mind. Marking student work should be specific and timely. These margin feedback slips support this exact approach. 
Print coloured margin feedback slips onto white paper OR,
Print black & white slips onto coloured paper
Cut margin feedback slips into strips
Glue margin feedback slip onto the margin of workbooks
Tick during or after the learning session
What's included?
Show your Working

Problem Solving

Maths Feedback

Maths Strategies

Maths Reflecting

Maths Bookwork

Level of Achievement

Maths: Next time I will...

Maths Editing
You might also like the: Margin Feedback Slips: English - Writing or the Margin Feedback Slips: Visible Learning.
*BUNDLE and save* here!
Format: Zip File [PowerPoint and PDF]