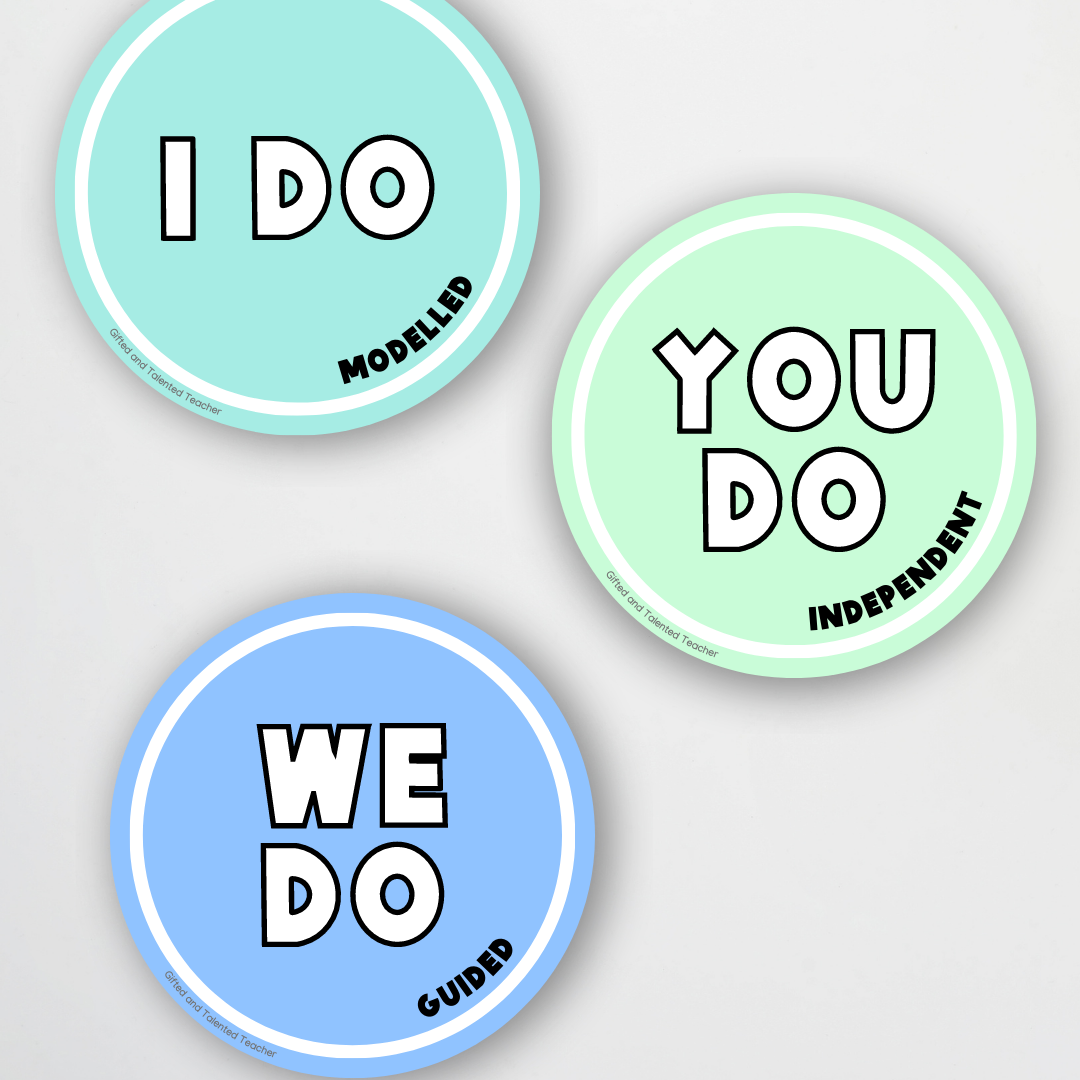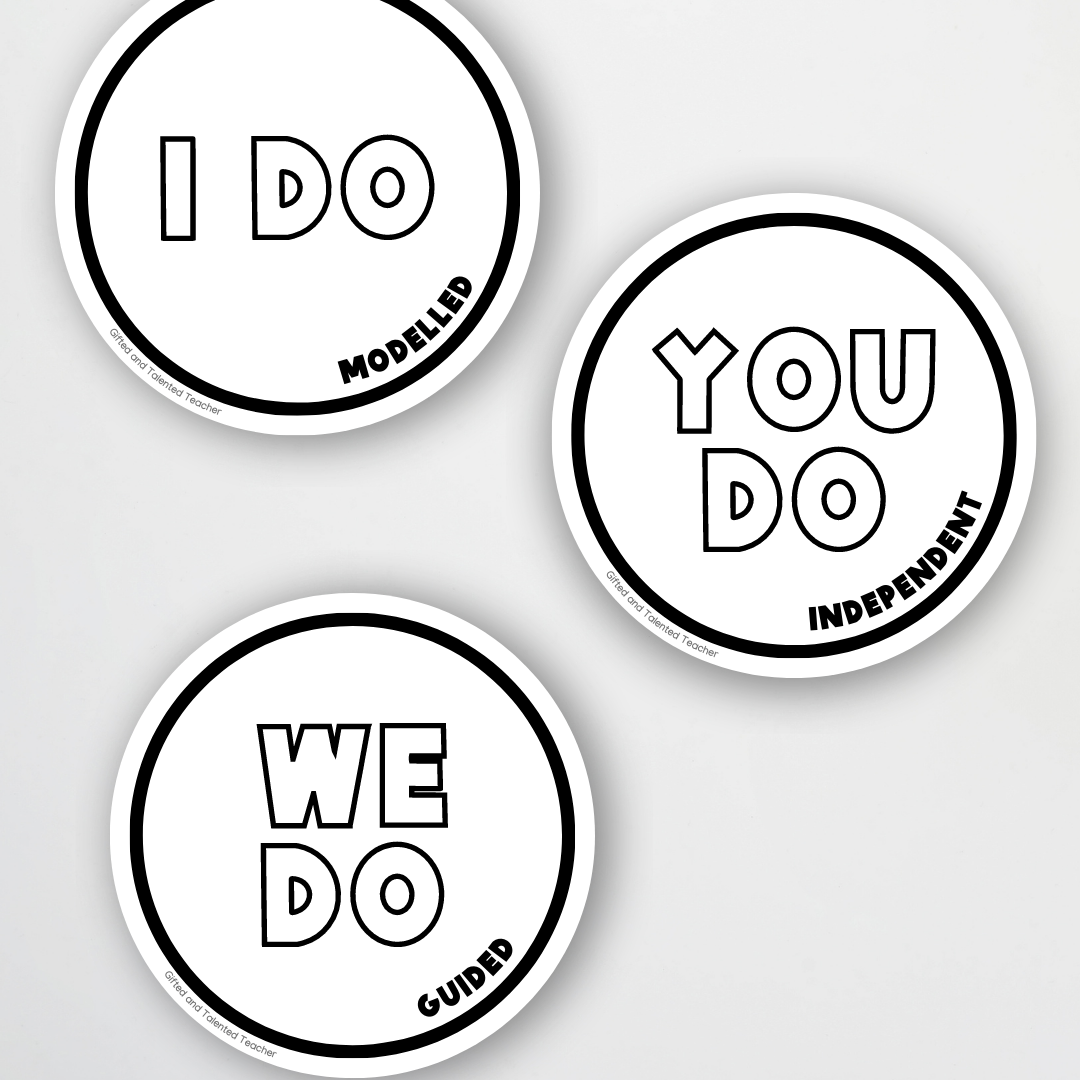 Matisse: Gradual Release of Responsibility - Color | Colour
---
Gradual Release of Responsibility - Gifted and Talented Teacher x Henri Matisse
Use a systematic approach to the teaching process by taking students through a modelled, guided and independent process. This resource includes PDF and PNG files, which enable you to copy and paste images into a variety of platforms e.g. PowerPoint, worksheets and activities. 
• I DO - modelled teaching
• WE DO - guided learning
• YOU DO - independent practice
Use these icon prompts to guide your lesson and stay on track.
What's included?
• Pastel Colours: mix and match
• 1 x black and white version
What you need to know:
• Format: PDF and PNG