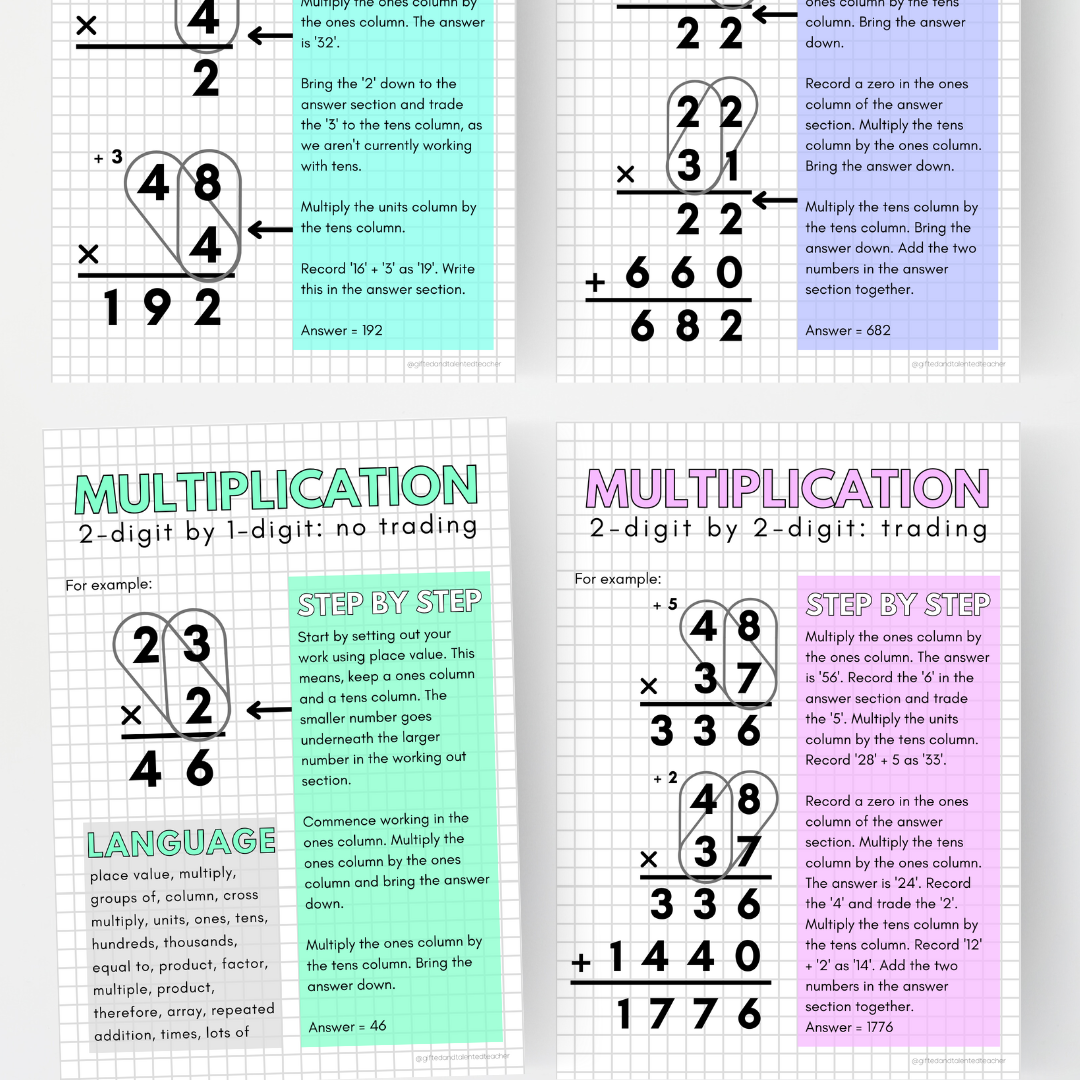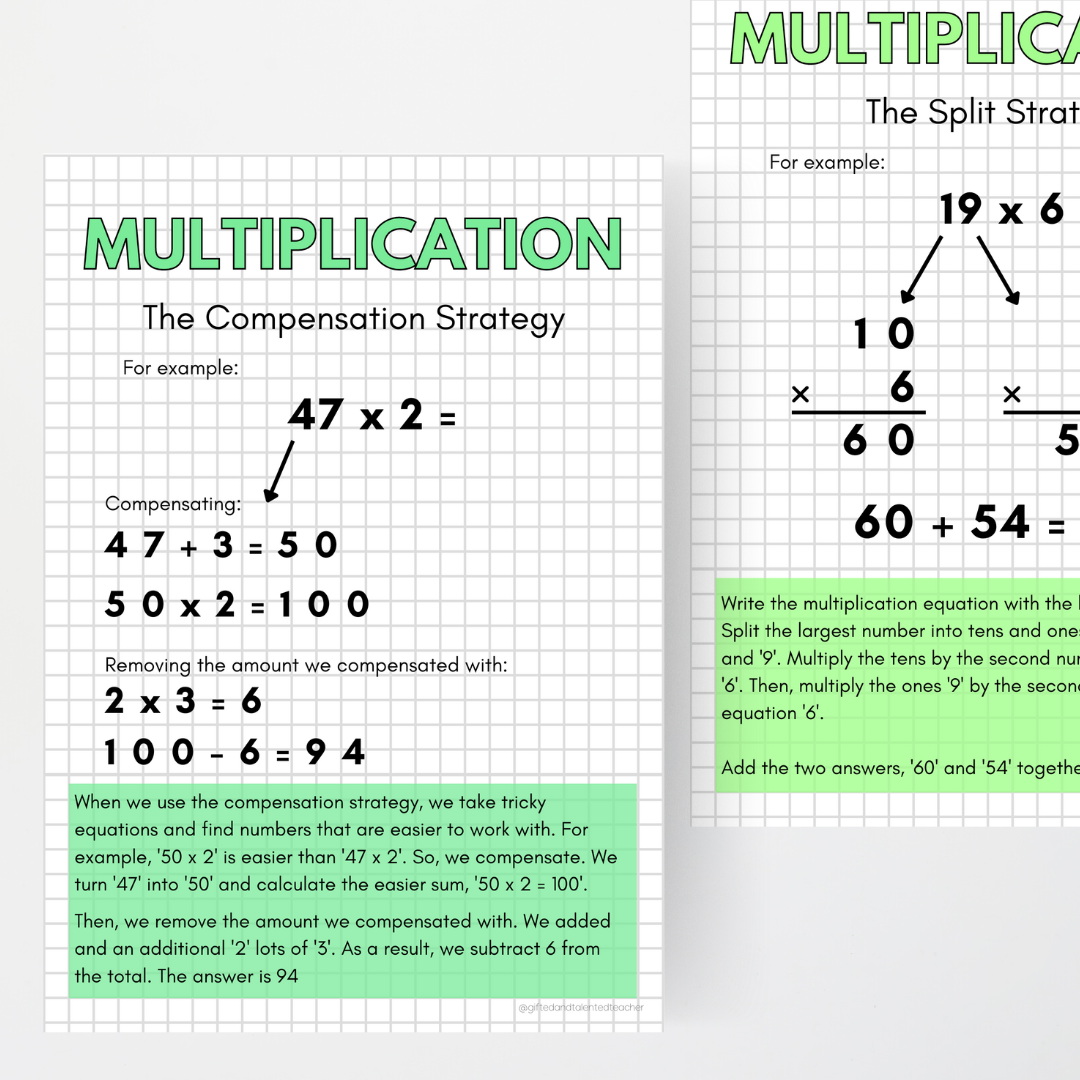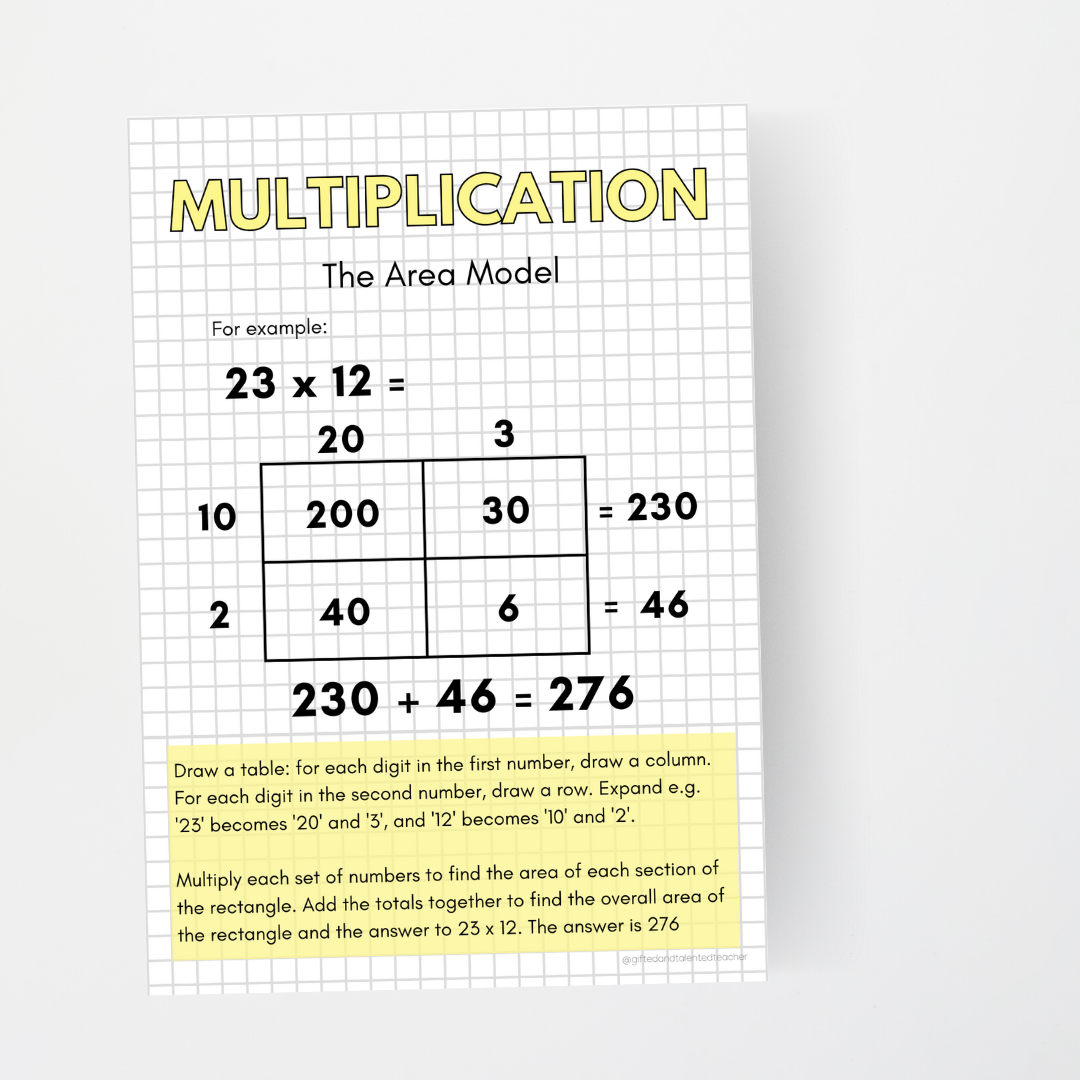 Multiplication Strategy Posters: BUNDLE
---
Multiplication Posters: BUNDLE
Enjoy a range of soft and subtle multiplication posters. Each poster provides a step by step explanation, in line with a worked example.
Explore multiplication using 2-digit by 1-digit, all the way to 3-digit by 2-digit, as well as key strategies such as The Area Model, The Compensation Strategy and The Split Strategy.
Examples include trading and no trading.
What's Included?
2-digit by 1-digit: no trading
2-digit by 1-digit: trading
2-digit by 2-digit: no trading
2-digit by 2-digit: trading
3-digit by 2-digit: no trading
3-digit by 2-digit: trading
The Area Model
The Compensation Strategy
The Split Strategy

Full Colour
Black and White
Great posters that really male the method clear for anyone to understand
Multiplication Strategy Posters: BUNDLE
Multiplication Resource
Such a great resource and go-to for the students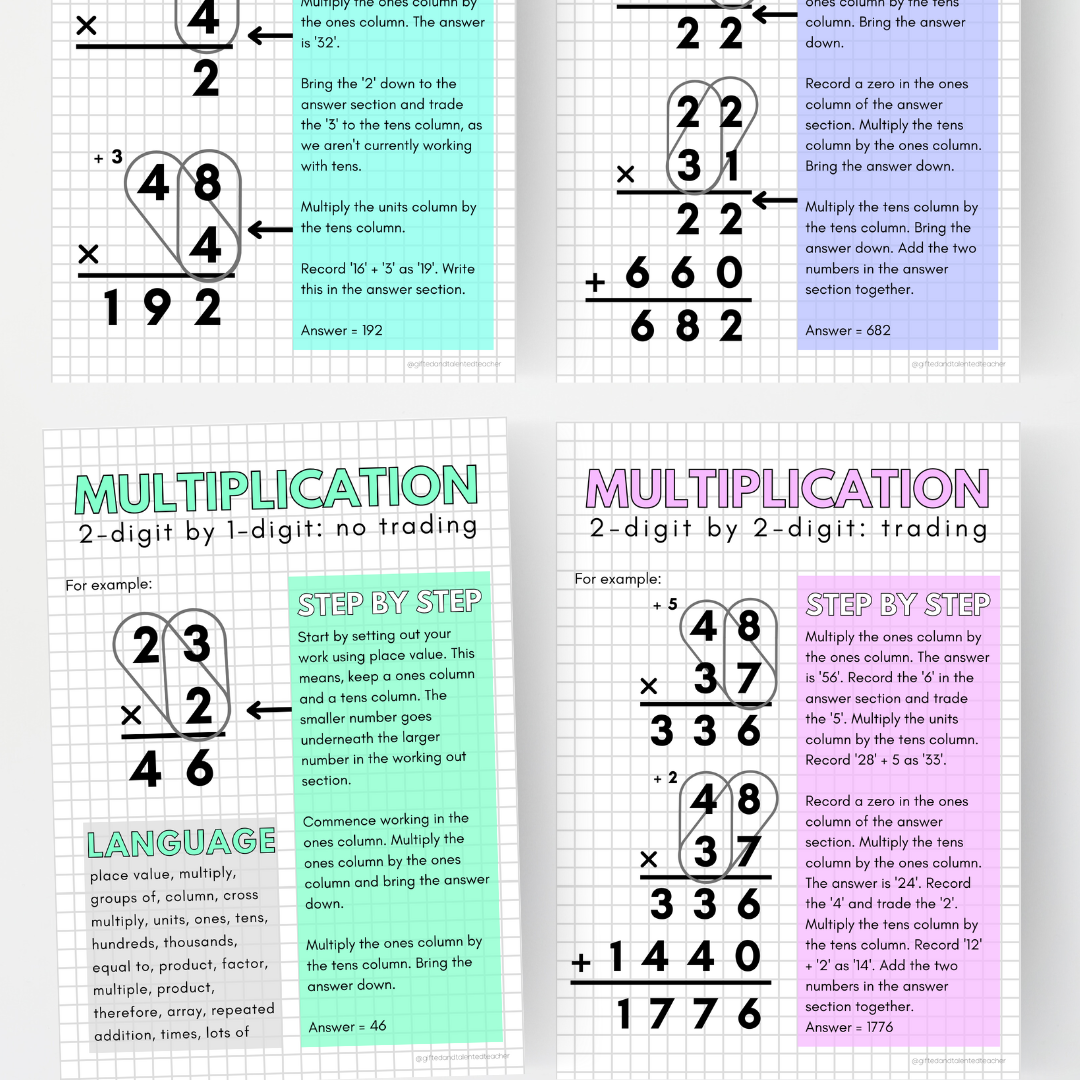 Great posters that really male the method clear for anyone to understand
Multiplication Strategy Posters: BUNDLE
Multiplication Resource
Such a great resource and go-to for the students