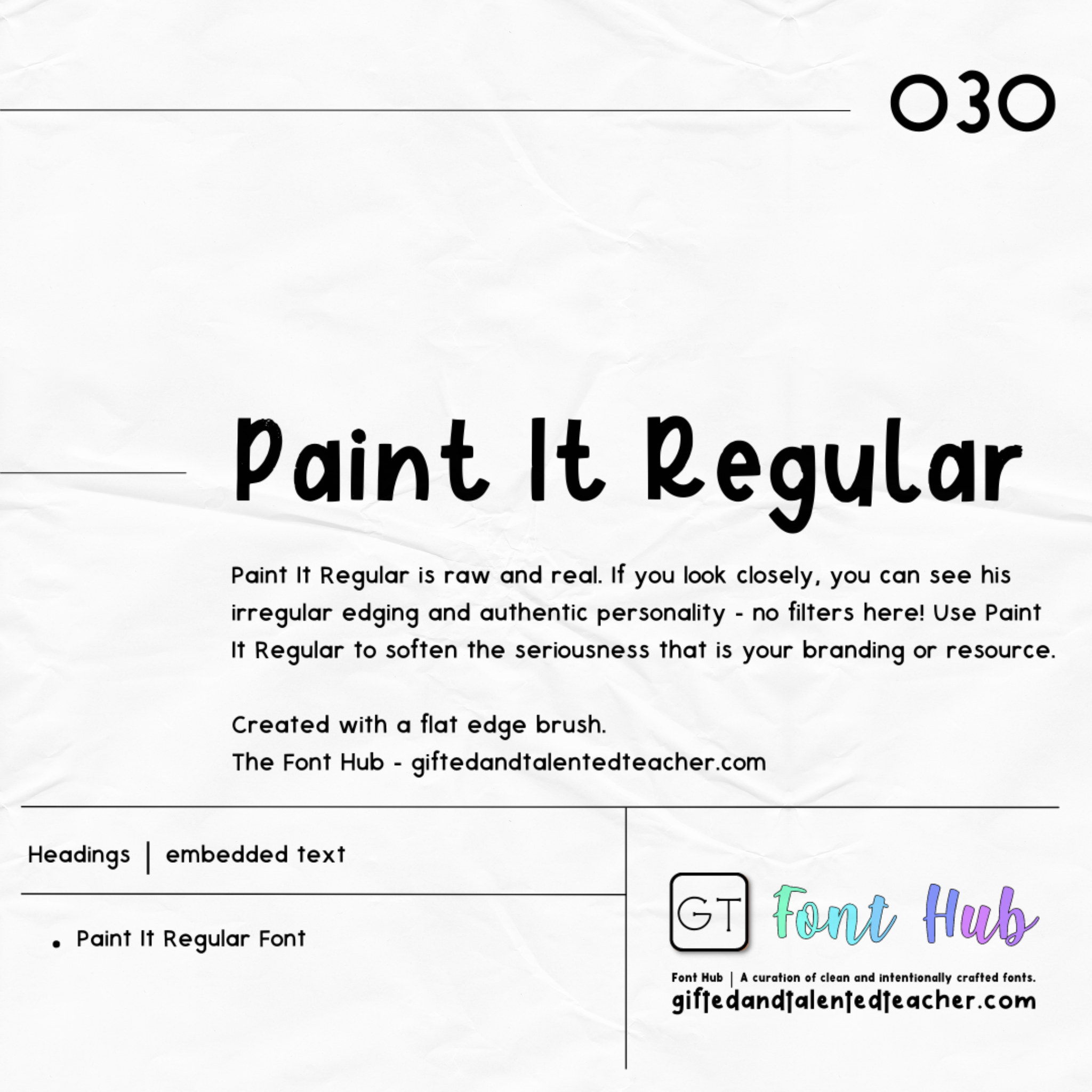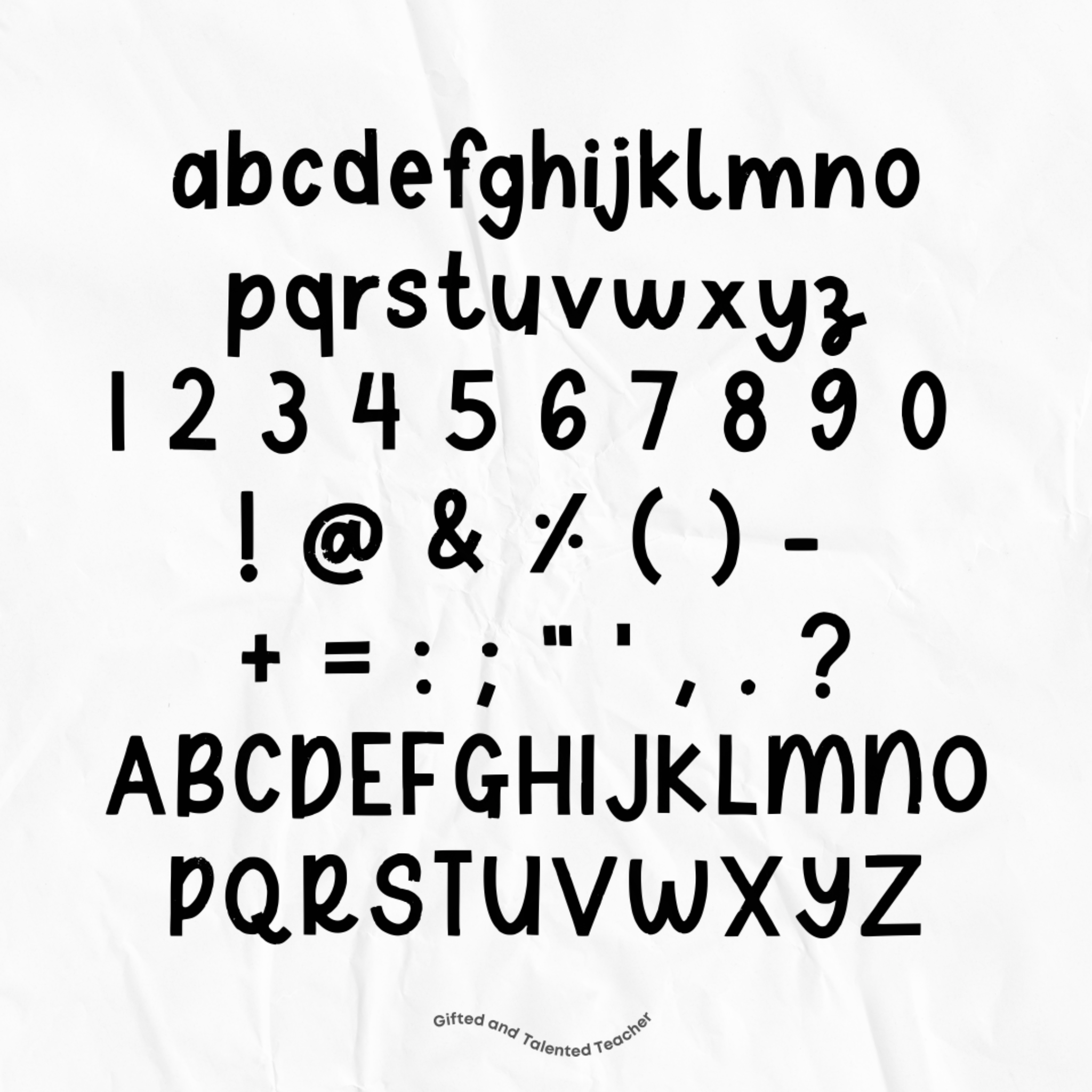 Paint It Regular - GT Font
---
Paint It Regular is raw and real. If you look closely, you can see his irregular edging and authentic personality - no filters here! Use Paint It Regular to soften the seriousness that is your branding or resource.
What's included?

Paint It Regular: 78 glyphs
Format: TTF File and OTF File
Licensing: the purchase of this font includes personal and commercial licensing use. 
Created with a flat edge effect brush. Please note: not all fonts include accents and the full range of symbols. 
BUNDLE + SAVE: this font belongs to Volume 5 of GT Fonts - or check out the *Growing Bundle* and access all new updates - purchase once only!
Paint It Regular - GT Font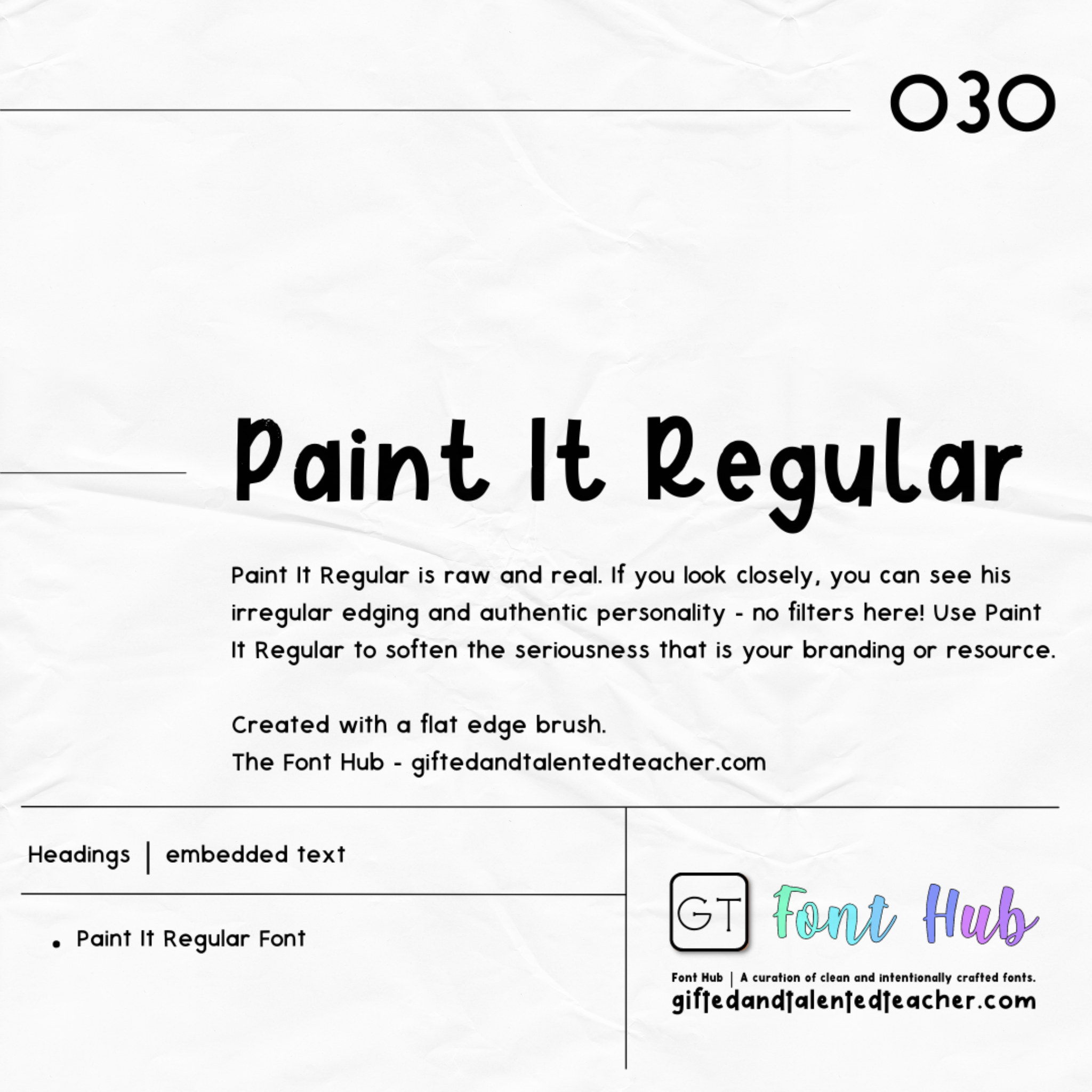 Paint It Regular - GT Font