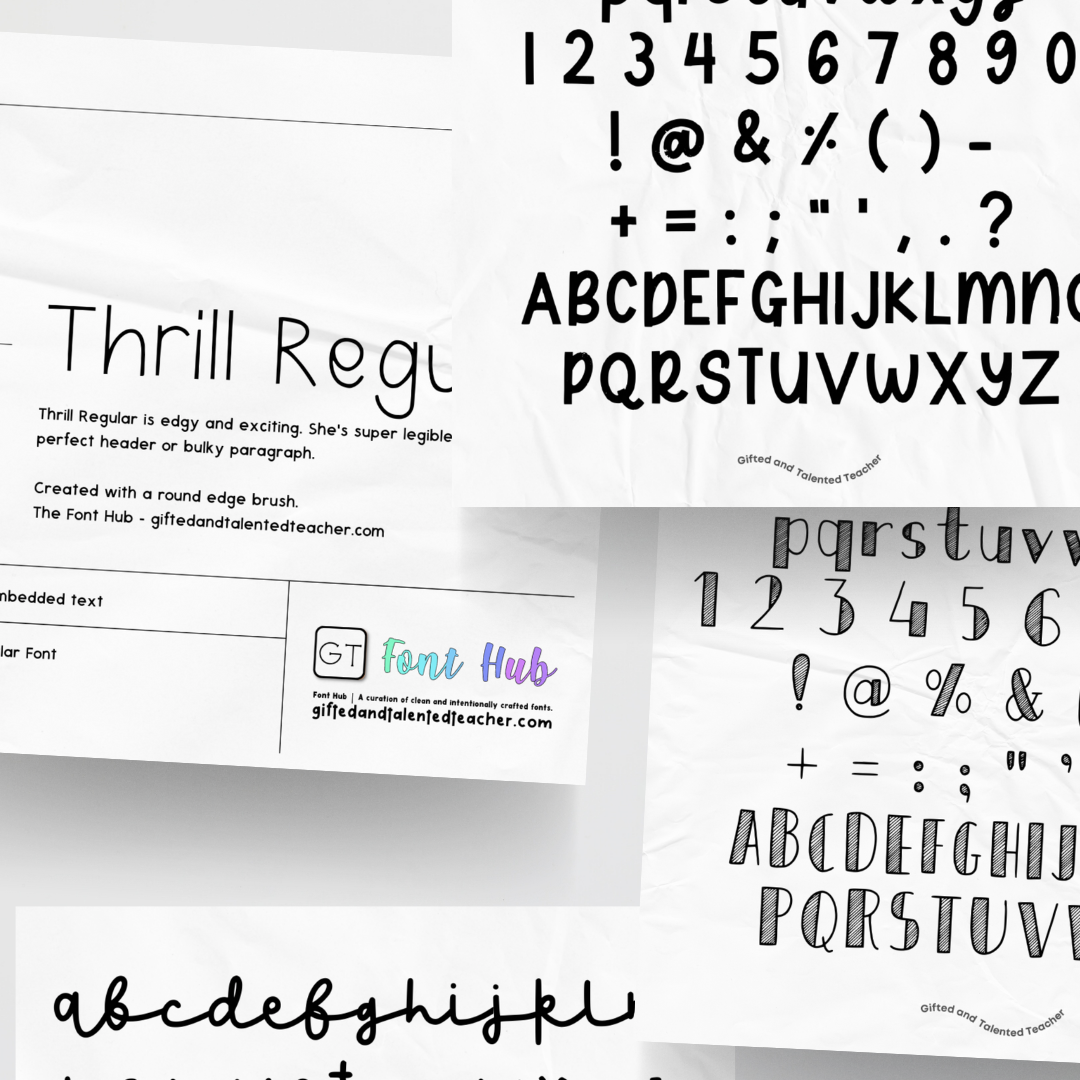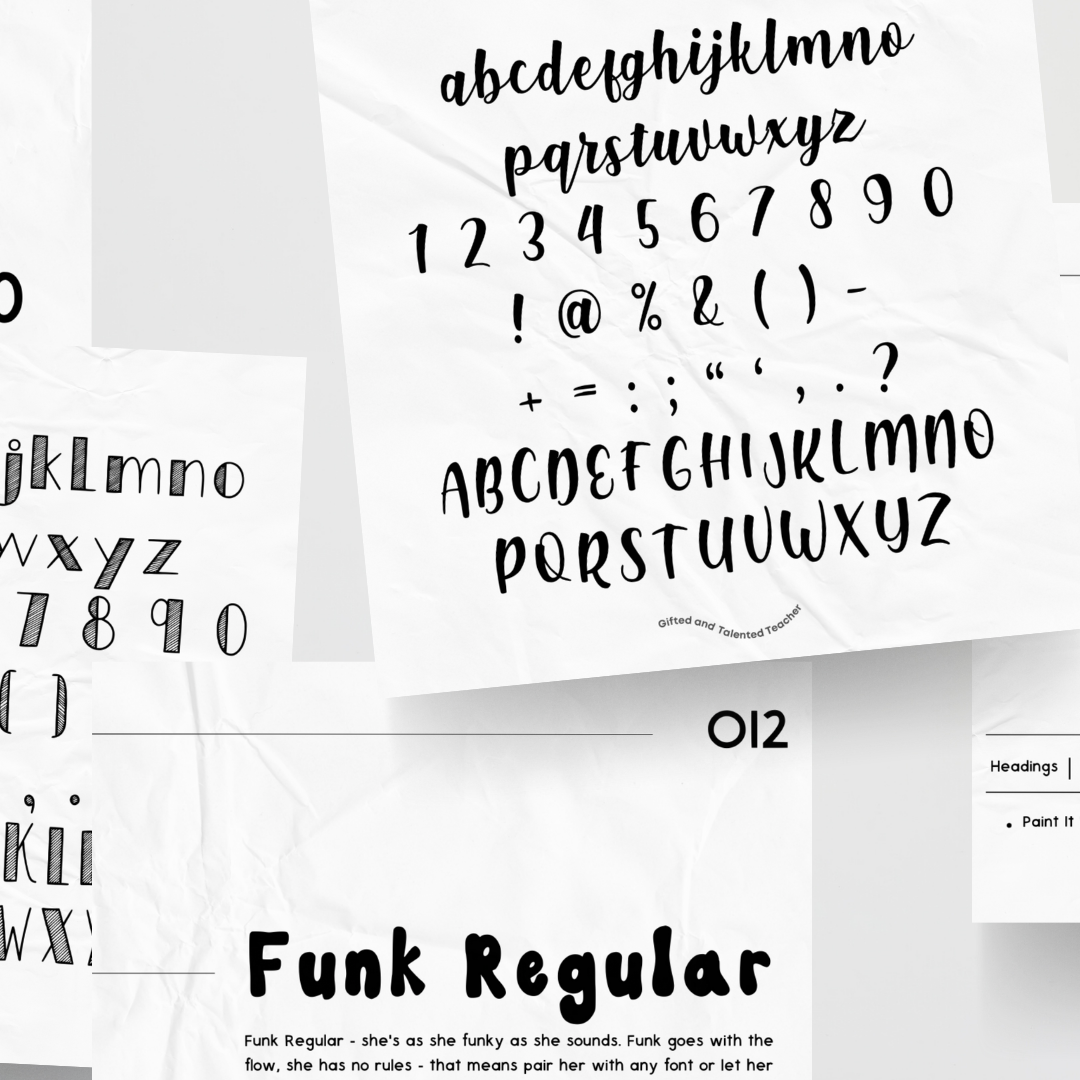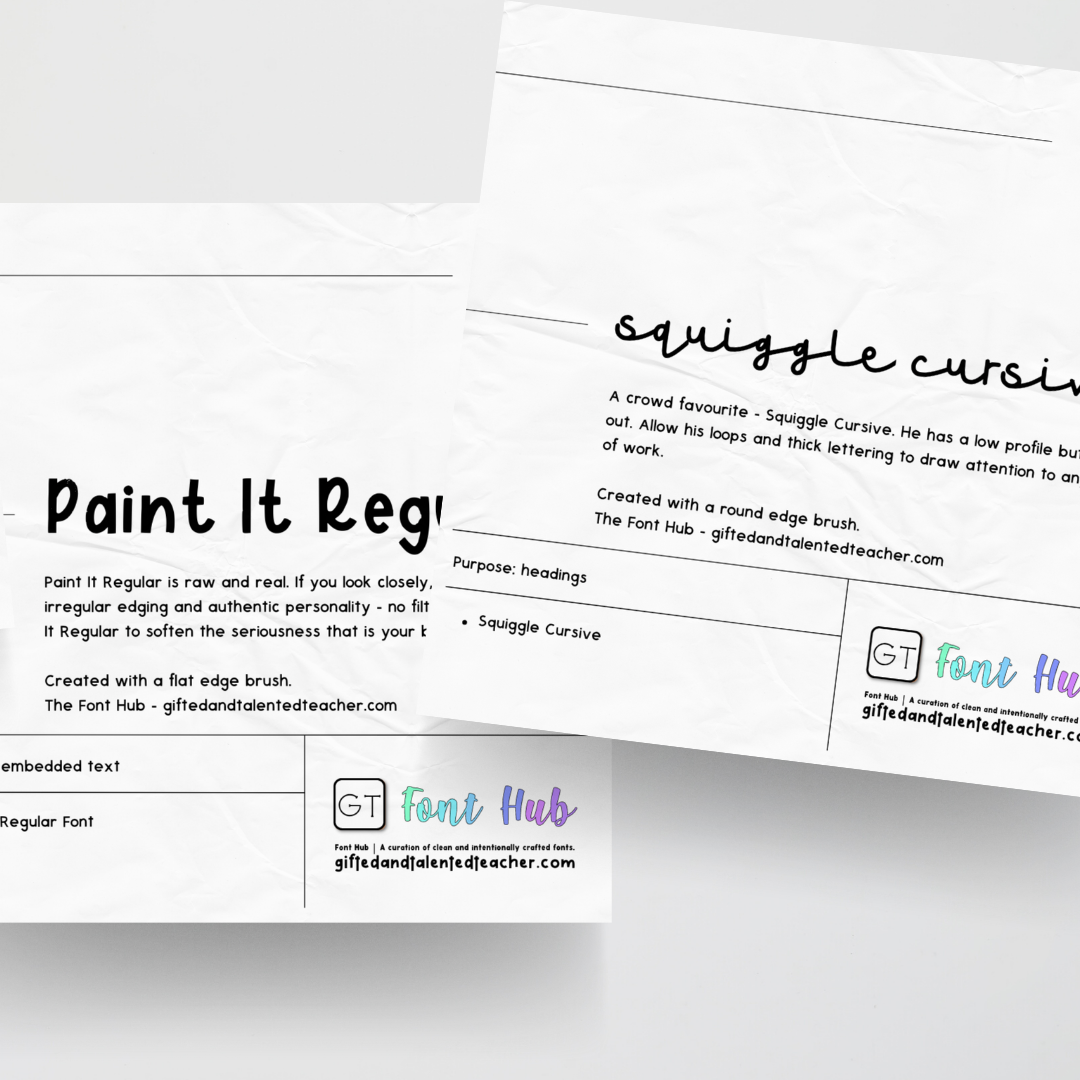 Volume 5: GT Fonts - The Misfits
---
Volume 5: The Misfits
A cracking favourite - Cactus Cursive. He's elegant. He's poised. If Cactus Cursive was a family friend attending your wedding, you better believe he's showing up in a three-piece suit. Cactus Cursive isn't as prickly as he sounds - super smooth, super easy on the eye.
Funk Regular  - she's as she funky as she sounds. Funk goes with the flow, she has no rules - that means pair her with any font or let her stand alone.
Paint It Regular is raw and real. If you look closely, you can see his irregular edging and authentic personality - no filters here! Use Paint It Regular to soften the seriousness that is your branding or resource.
Squiggle Cursive Outline - she's cute and humble. Squiggle Outline is compassionate, yet so damn courageous. Let her speak for herself before you think about pairing her with anybody [any-font].
Thrill Regular is edgy and exciting. She's super legible - making for the perfect header or bulky paragraph.
Zebra Regular earned his stripes. He's courageous and brave - showcasing his white and black stripes - the ultimate show off.
What's included?

Format: TTF File and OTF File
Licensing: the purchase of this font includes personal and commercial licensing use. Please note: not all fonts include accents and the full range of symbols.
Bundle + Save: Volume 5 - The Misfits is included in the Growing Bundle - GT Fonts