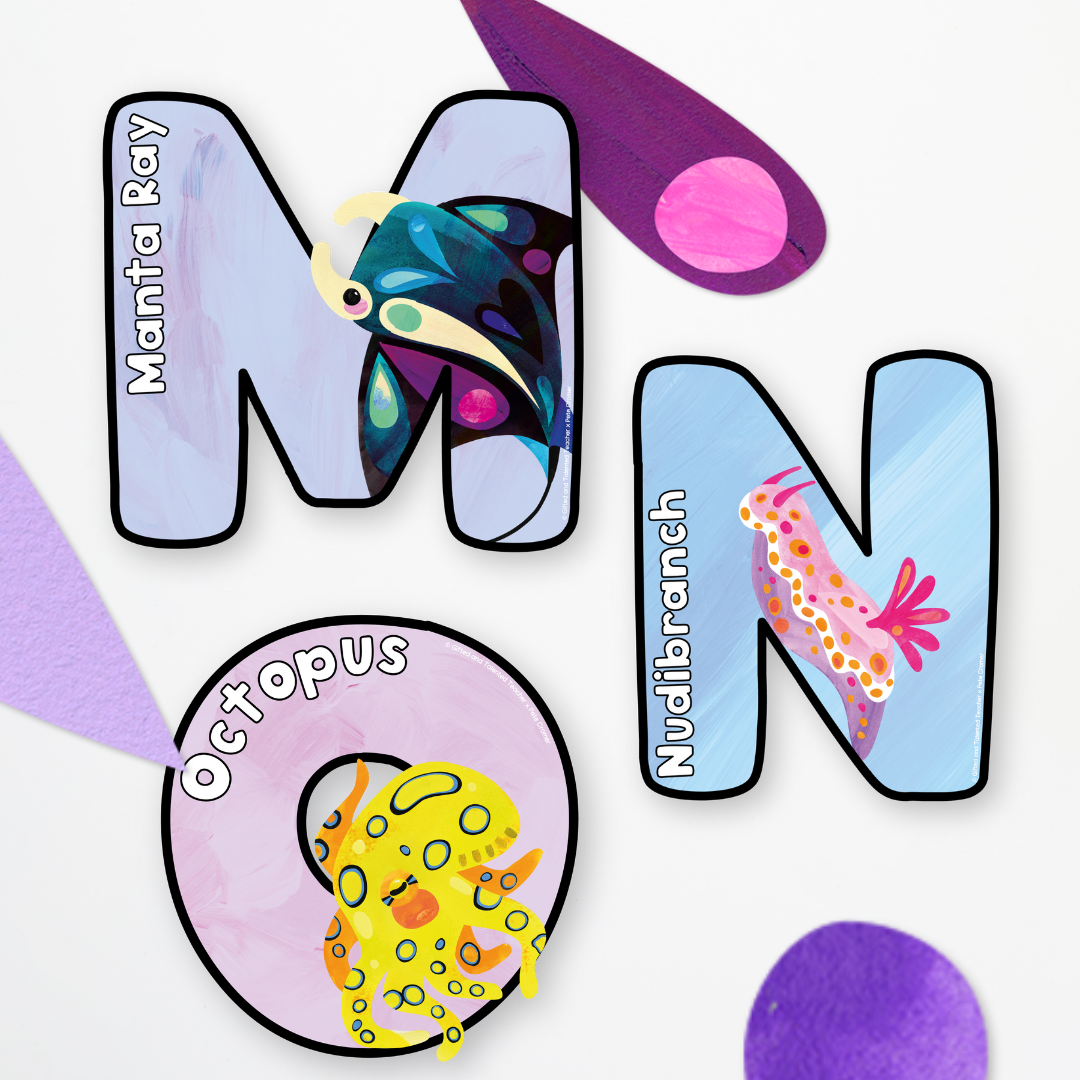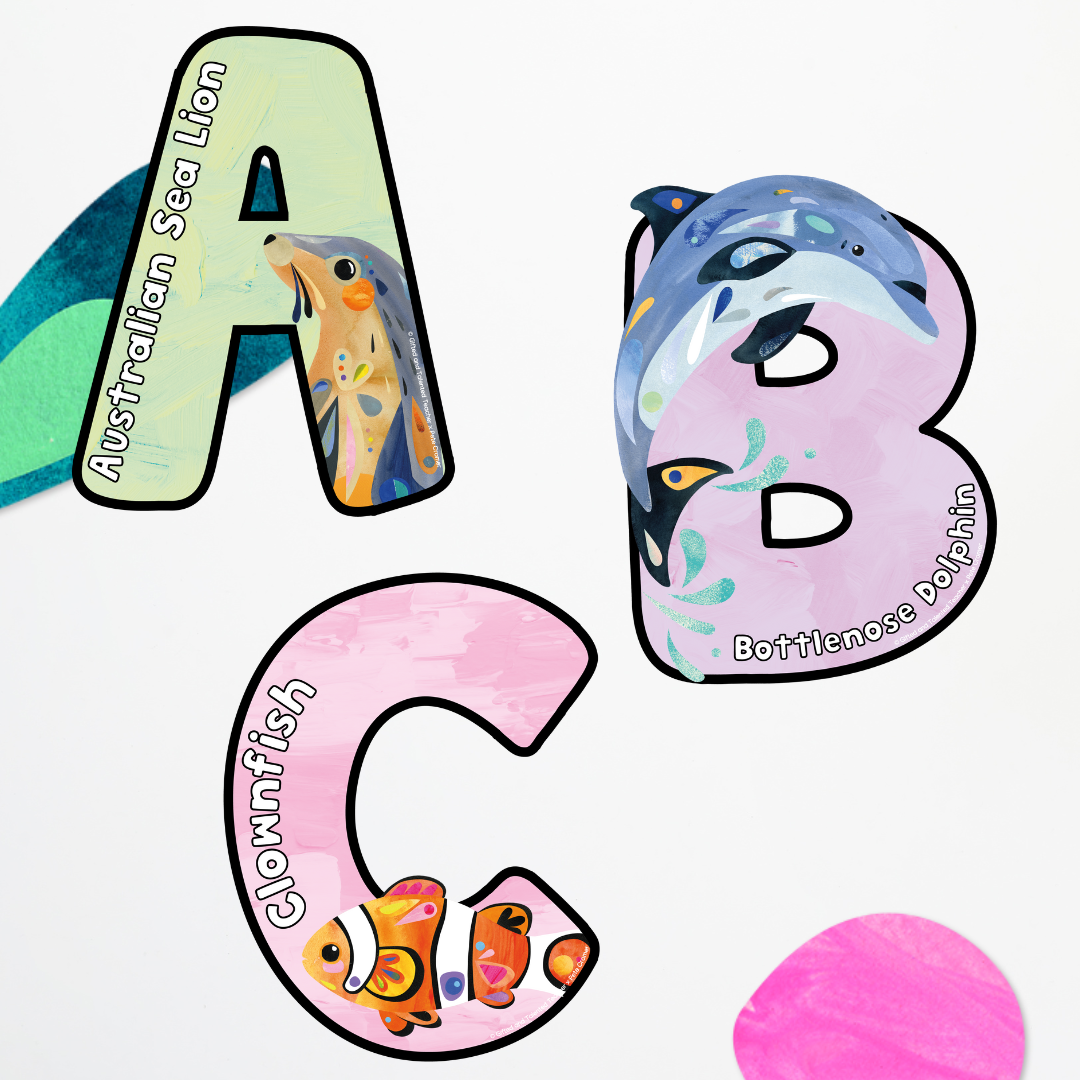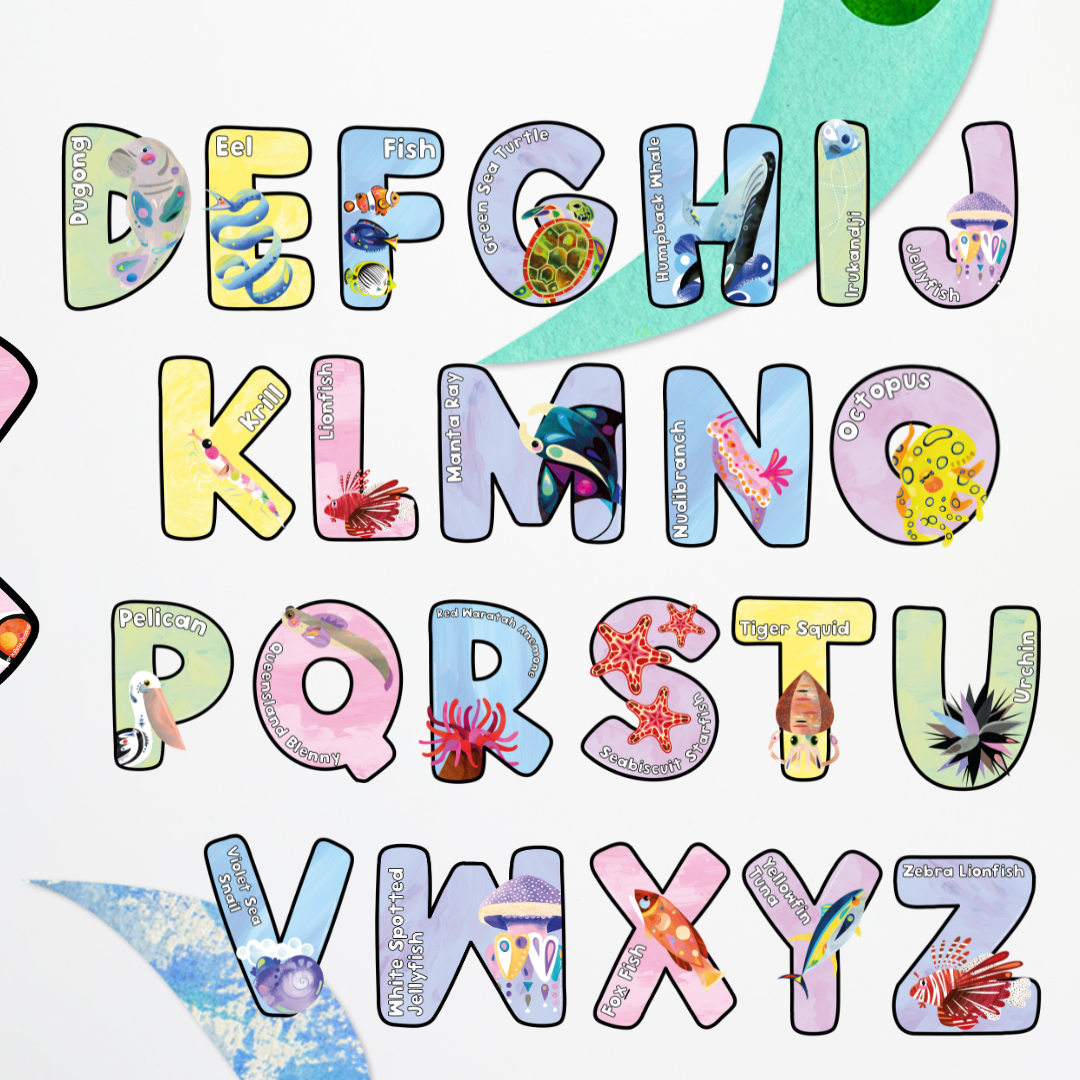 Pete Cromer: A-Z Alphabet Letters - Sea Life Collection
---
A-Z Alphabet Letters - Gifted and Talented Teacher x Pete Cromer: Sea Life
Dive into a world where the alphabet meets Pete Cromer's Sea Life Alphabet Collection! Designed to be used as an alphabet display or lettering on bulletin boards. Mix in with a range of Pete Cromer and Gifted and Talented Teacher's lettering options.
Key Features:
A Complete A-Z Journey: Traverse the alphabet from A to Z, each letter beautifully paired with a sea creature from Pete Cromer's iconic collection. 

Bonus Letters: To cater to diverse preferences or simply for the joy of added variety, this resource generously includes a bonus double up of letters. These additional versions provide an alternative sea life artwork, adding depth and choice to your learning or decorative experience.
What's included:
• Licensed collaboration with Australian Artist Pete Cromer
• 41 x Individual A-Z Letters [Resizable]

Format: PowerPoint
About the Artist: Pete Cromer is a contemporary Australian artist based in the Colac Otway region of Victoria. Inspired by the optimistic personalities in people and wildlife, Pete's work is renowned for his signature bursts of glowing colour and beautiful textures, all reflected in his bold collages, paintings and sculptures.