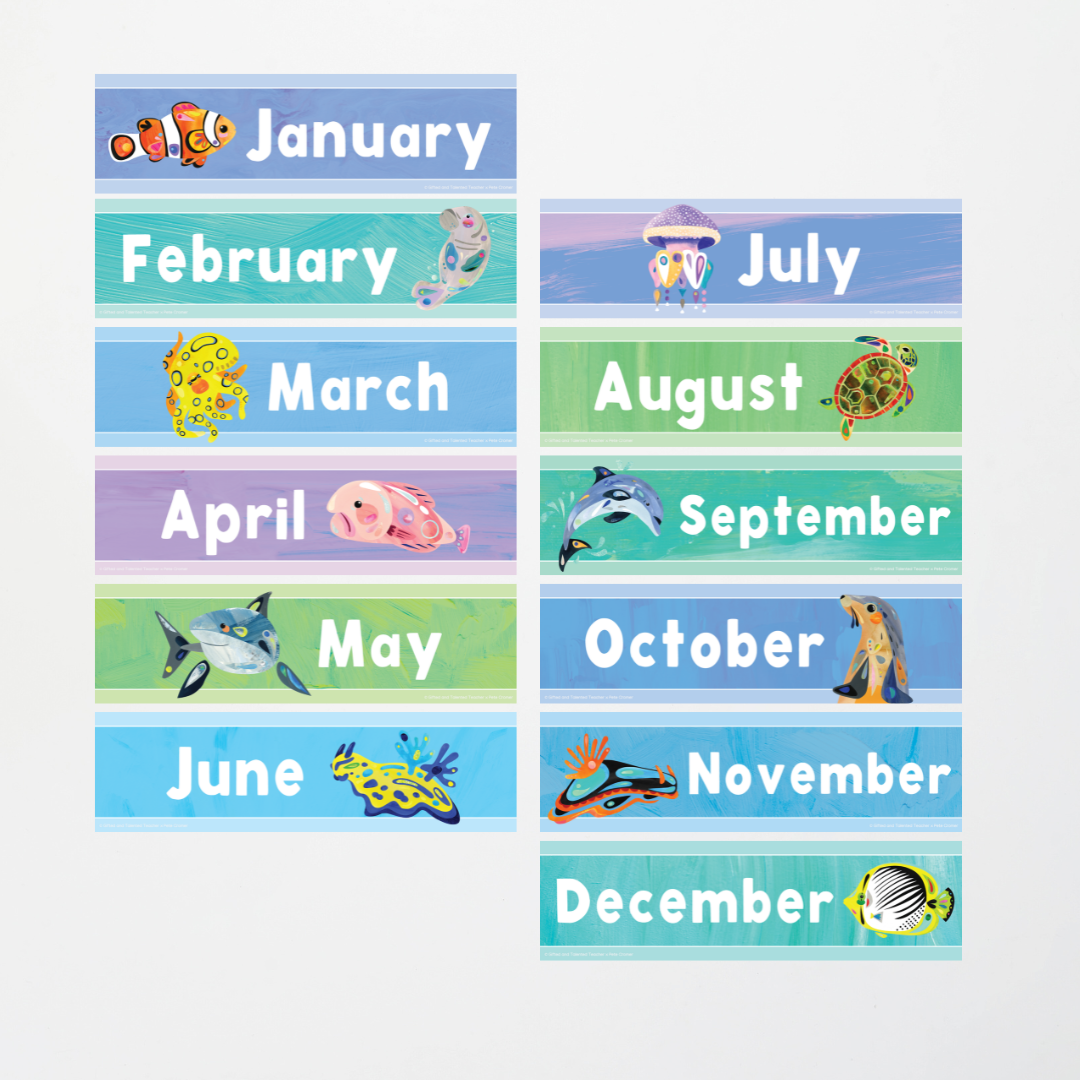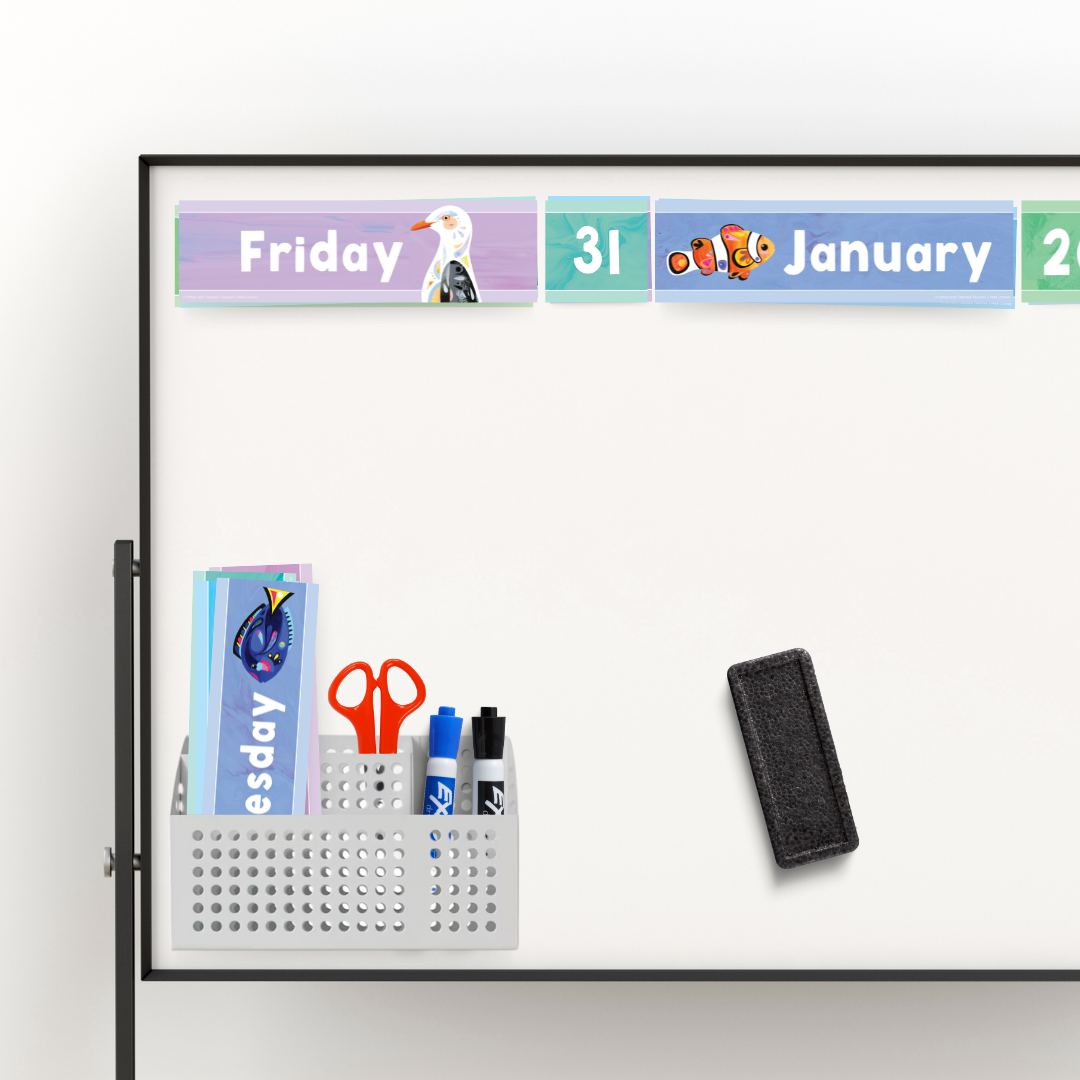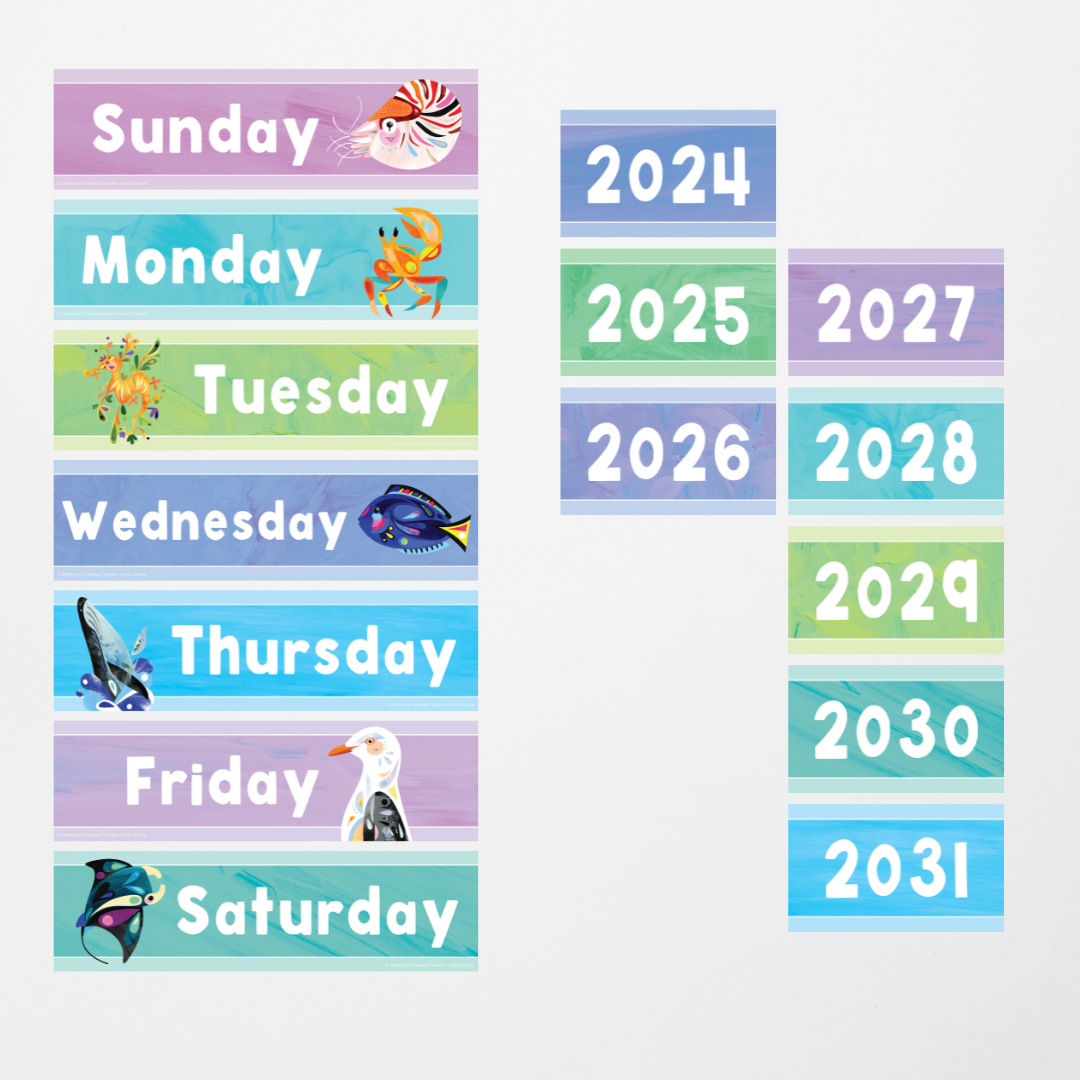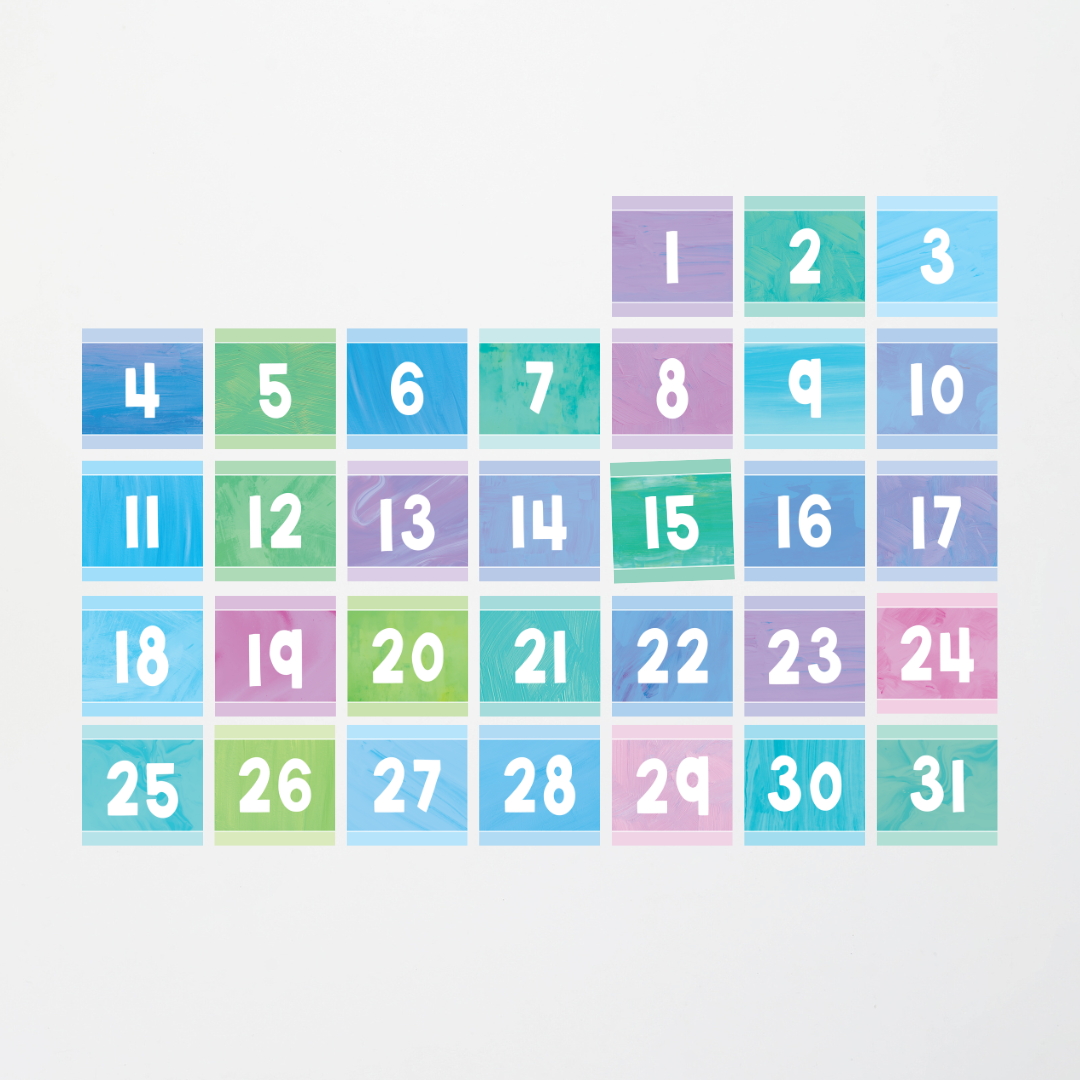 Pete Cromer: Classroom Calendar - Sea Life Collection
---
Flip Calendar: Cool Colours - Gifted and Talented Teacher x Pete Cromer: Sea Life
Let the fresh and serene hues of the classroom calendar invigorate your classroom. Highlighted by Pete Cromer's iconic Sea Life artworks, this calendar adds a lively and delightful touch to every school day.
This classroom calendar is designed to be used in 1 of 3 ways:
• Daily Date: Stick the current day, month and year to the board. Using blu-tac, change the date as necessary.
• Monthly Overview: Month overview at a glance - simply change the day.
• Flip Calendar: Hole punch the top of each component twice and loop these to a magnetic rod [for the whiteboard]. Change the date by flipping to the cards as necessary.
What's included:
• Licensed collaboration with Australian Artist Pete Cromer
• days of the week, months, years and single digit cards for the date
• Years include: 2024 - 2031
Format: PowerPoint
About the Artist: Pete Cromer is a contemporary Australian artist based in the Colac Otway region of Victoria. Inspired by the optimistic personalities in people and wildlife, Pete's work is renowned for his signature bursts of glowing colour and beautiful textures, all reflected in his bold collages, paintings and sculptures.