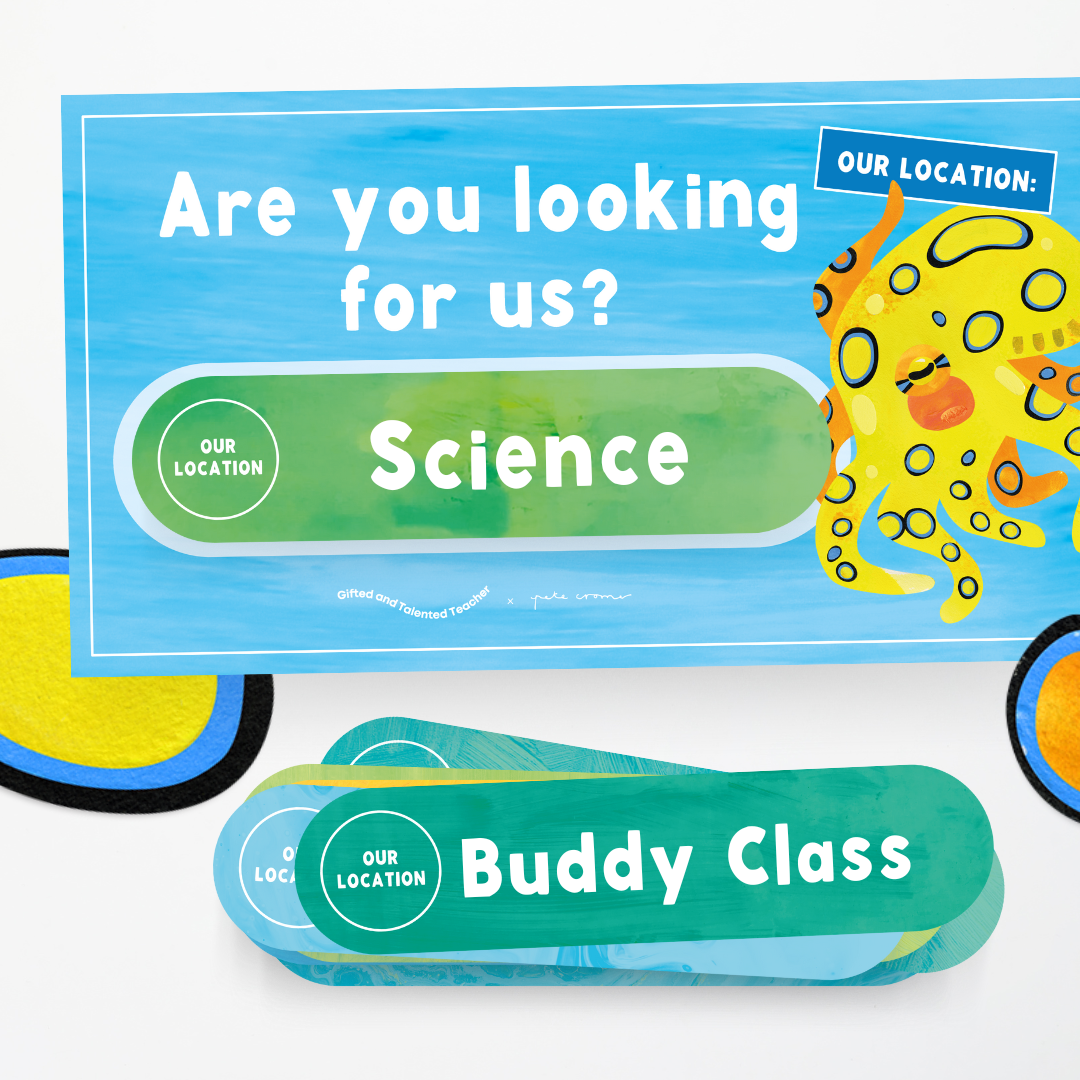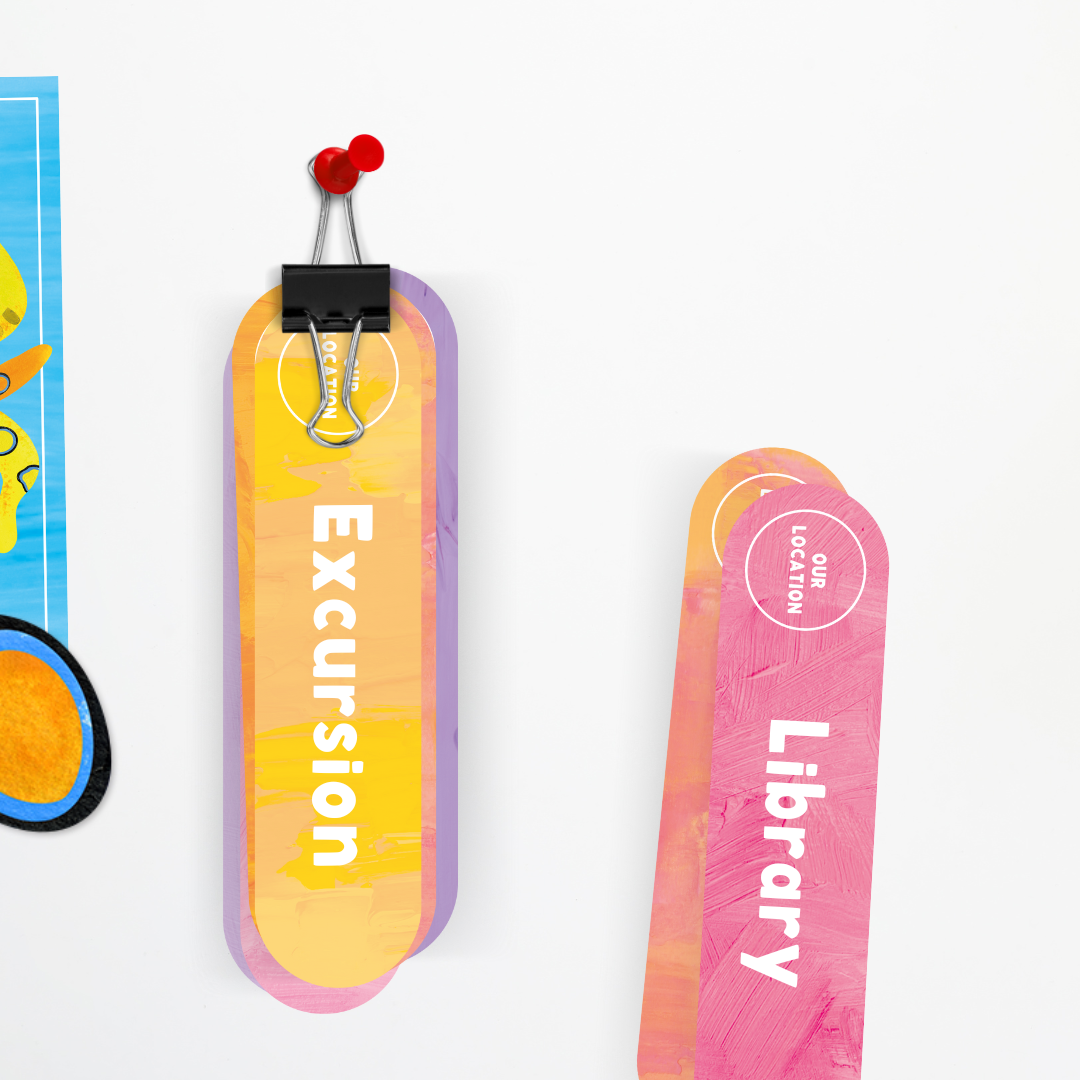 Pete Cromer: Location - Door Display - Sea Life Collection
---
Location: Door Display - Gifted and Talented Teacher x Pete Cromer: Sea Life
The ultimate clear and concise communication when your class has moved to a different location. With a range of Australian flora to choose from, this resource will match any classroom aesthetic. 
What's included:
• 1 x Blue-Ringed Octopus: Are you looking for us?
• 1 x Golden Ghost Crab: Are you looking for us?
• 16 x Editable 'Our Location' strips
What you need to know:
• Licensed collaboration with Australian Artist Pete Cromer
• Embedded GT Font: Line Up
• Format: PowerPoint
About the Artist: Pete Cromer is a contemporary Australian artist based in the Colac Otway region of Victoria. Inspired by the optimistic personalities in people and wildlife, Pete's work is renowned for his signature bursts of glowing colour and beautiful textures, all reflected in his bold collages, paintings and sculptures.