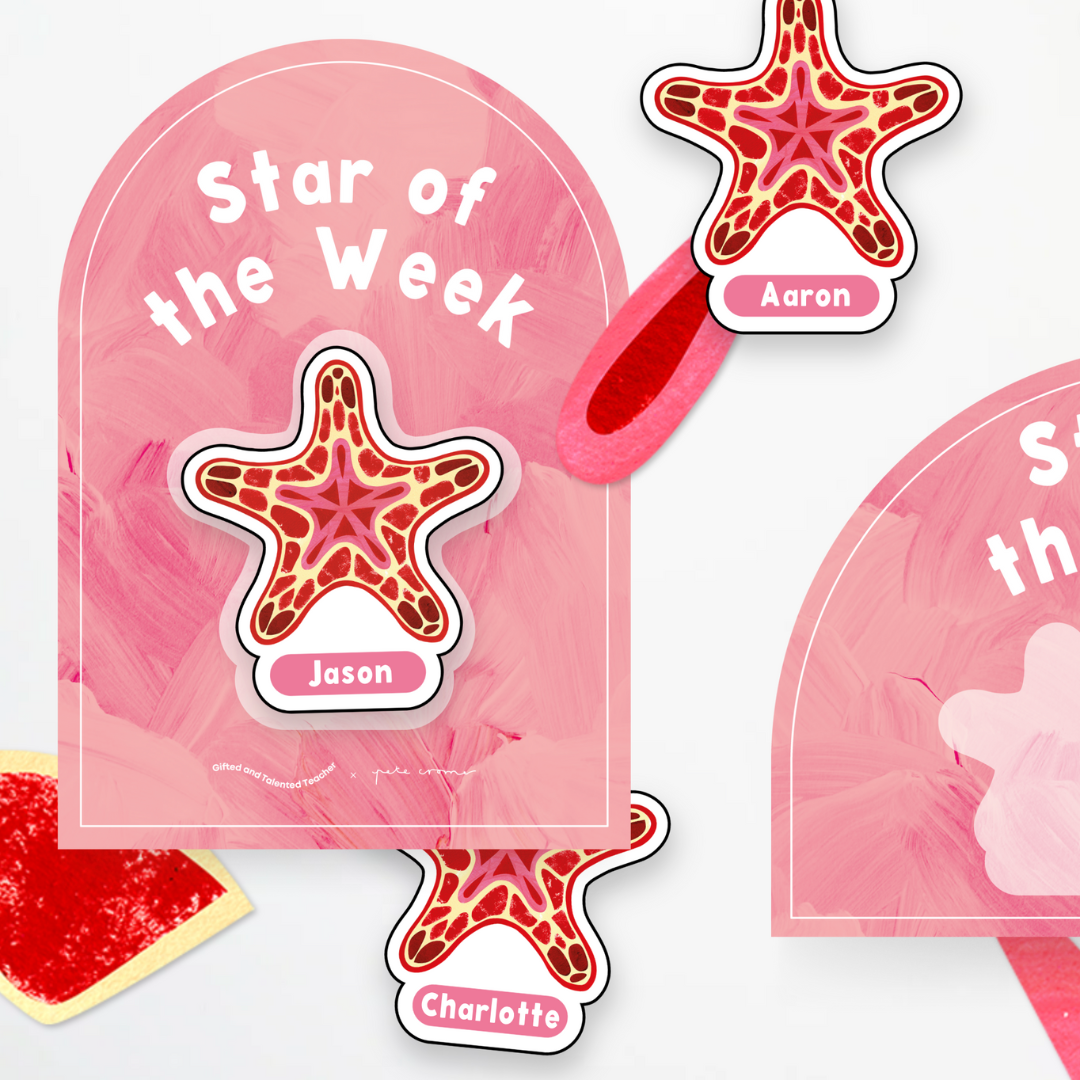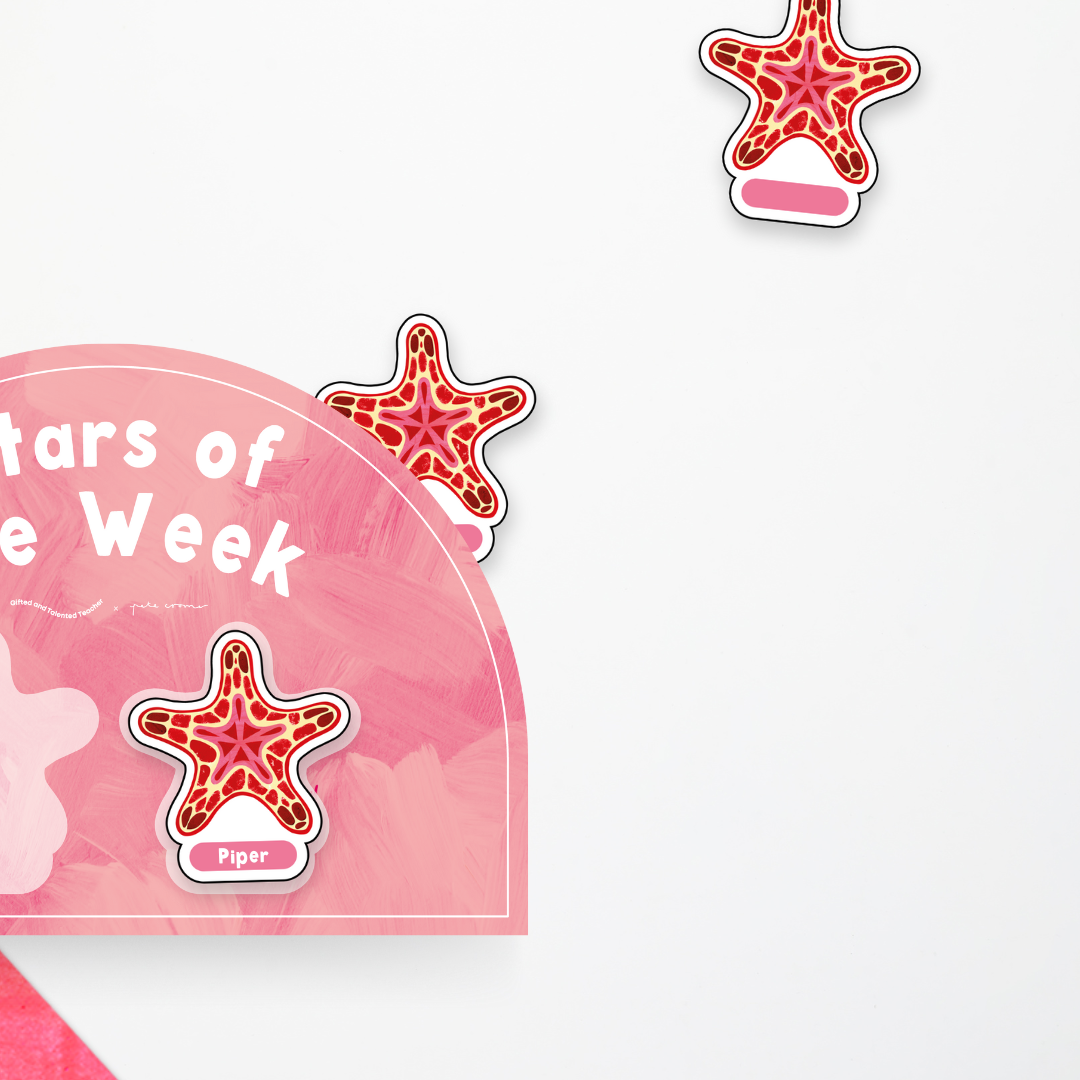 Pete Cromer: Star of the Week - Sea Life Collection
---
Star of the Week - Gifted and Talented Teacher x Pete Cromer: Sea Life
Elevate weekly student celebrations with the enchanting allure of the deep sea, courtesy of Pete Cromer's authentic sea life starfish artwork. "Star of the Week" offers a fresh, artistic spin to the traditional "Handy Helper" display, making every student's moment under the spotlight truly memorable.
Key Features:
• Flexible Choice: Cater to your classroom's unique dynamic by spotlighting either one or two "Stars of the Week."
• Editable: Adapt the resource to fit your specific needs e.g. edit to 'handy helper' or 'Superstar!'
What you need to know:
• Licensed collaboration with Australian Artist Pete Cromer
• Editable
• Embedded GT Font: Apple Pie
• Format: PowerPoint

About the Artist: Pete Cromer is a contemporary Australian artist based in the Colac Otway region of Victoria. Inspired by the optimistic personalities in people and wildlife, Pete's work is renowned for his signature bursts of glowing colour and beautiful textures, all reflected in his bold collages, paintings and sculptures.