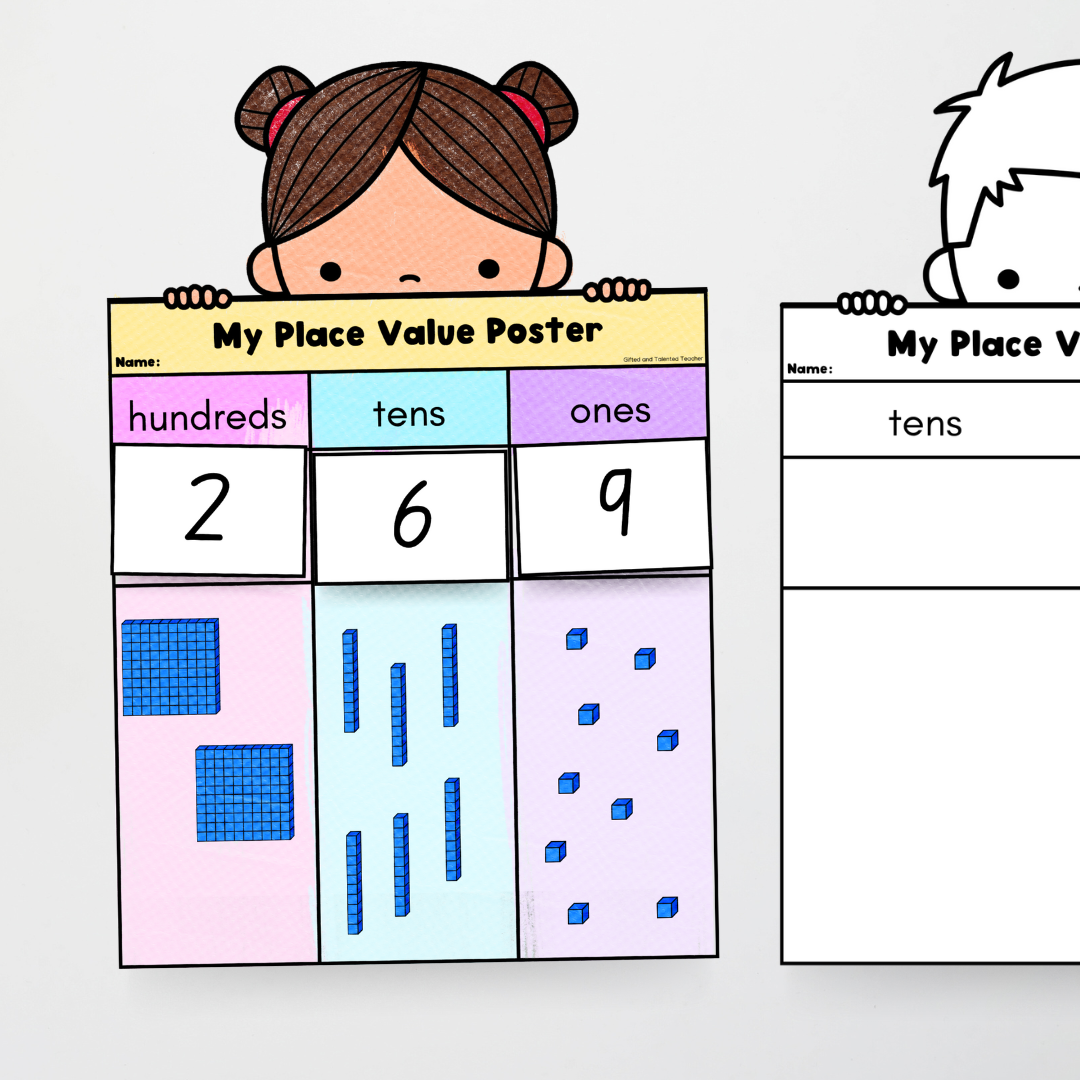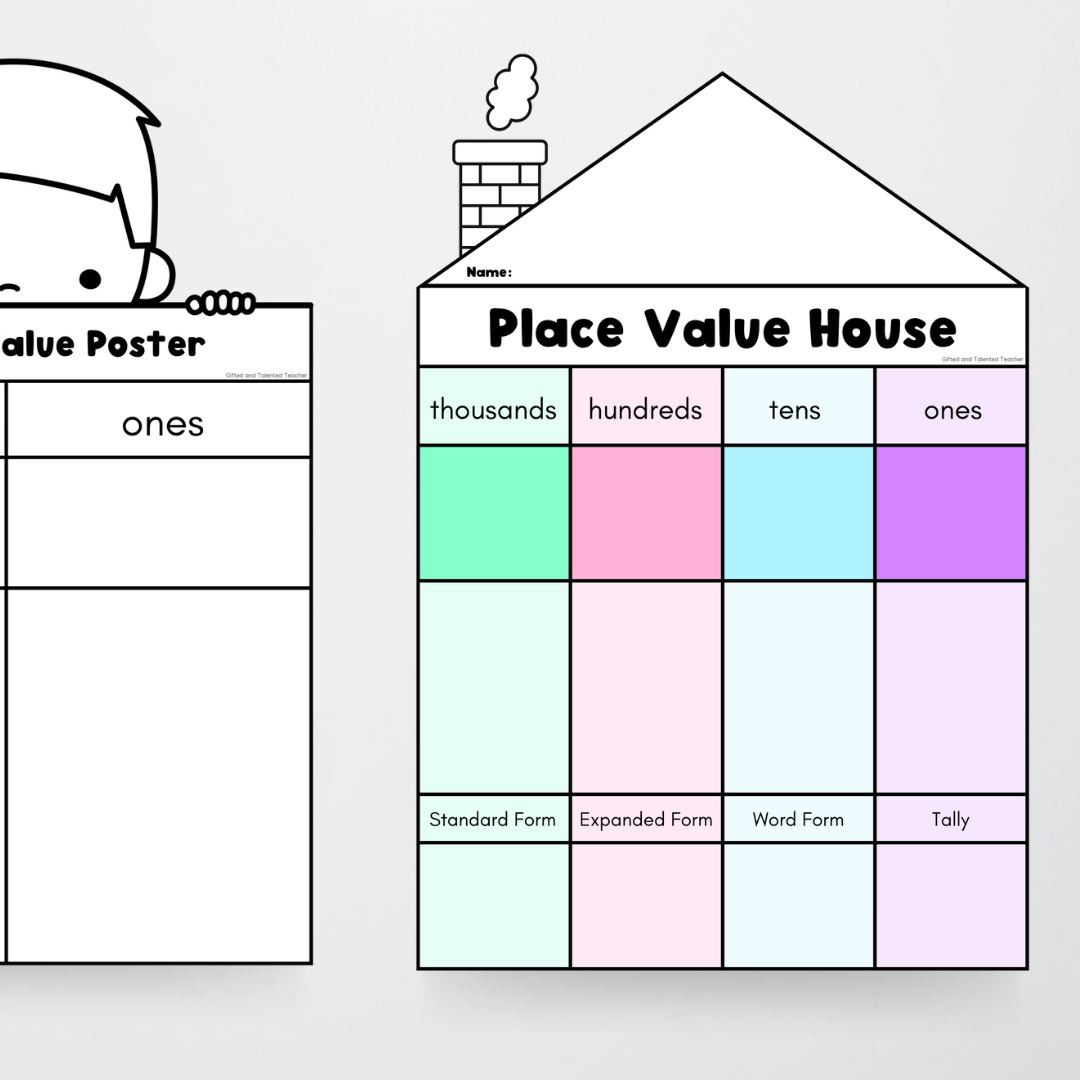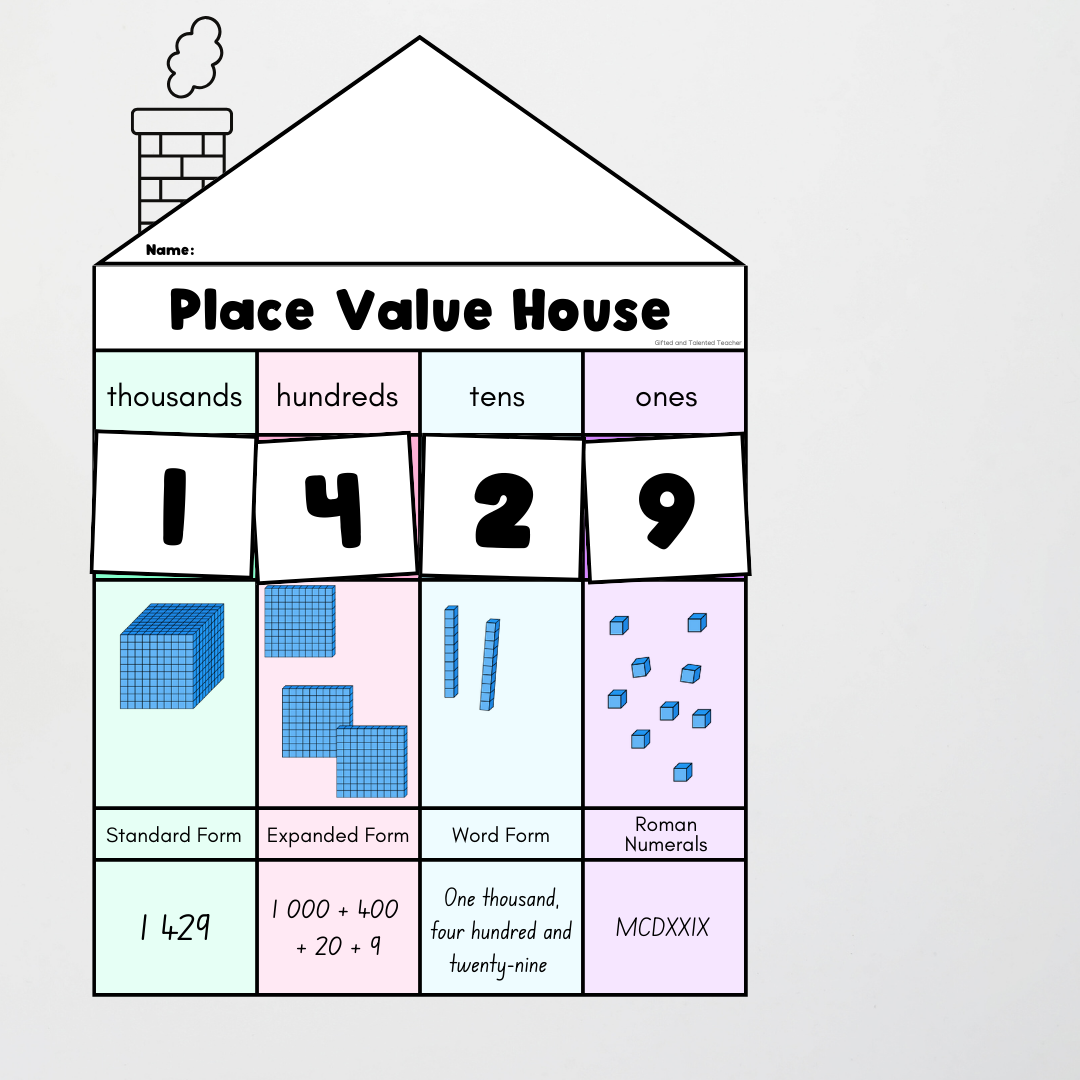 Place Value 'Make Your Own' | Posters and Craft
---
Discover the tangible nature of numbers with the Place Value 'Make Your Own' | Posters and Craft - created for a hands-on exploration of place value. Designed for students working simply with tens and ones, and to those who are ready for 4-digit numbers.
To support the learner (where necessary) this resource ventures beyond the conventional, where students will encounter non-standard forms and the timeless elegance of Roman numerals. Available in colour (heads and houses) or minimalist black and white, inviting personalisation through colouring.

Note: the first image is an example of colouring in a 'head topper'. 
What's included?
• 0-9 number tiles: all Australian fonts and generic font
• MAB Blocks: small and medium sizes 
• Tens and Ones: 6 x 'My Place Value Poster' black and white
• Tens and Ones: 1 x Colour 'Place Value House' and 1 x black and white 'Place Value House'
• Hundreds, Tens and Ones: 6 x 'My Place Value Poster' black and white
• Hundred, Tens and Ones: 1 x Colour 'Place Value House' and 1 x black and white 'Place Value House'
• Hundred, Tens and Ones: 1 x Colour 'Place Value House' and 1 x black and white 'Place Value House' including Standard Form, Expanded Form, Word Form
• Thousands, Hundred, Tens and Ones: 1 x Colour 'Place Value House' and 1 x black and white 'Place Value House' including Standard Form, Expanded Form, Word Form
• Thousands, Hundred, Tens and Ones: 1 x Colour 'Place Value House' and 1 x black and white 'Place Value House' including Standard Form, Expanded Form, Word Form, Non Standard Form 
• Thousands, Hundred, Tens and Ones: 1 x Colour 'Place Value House' and 1 x black and white 'Place Value House' including Standard Form, Expanded Form, Word Form, Non Standard Form, Roman Numerals
Format: PDF