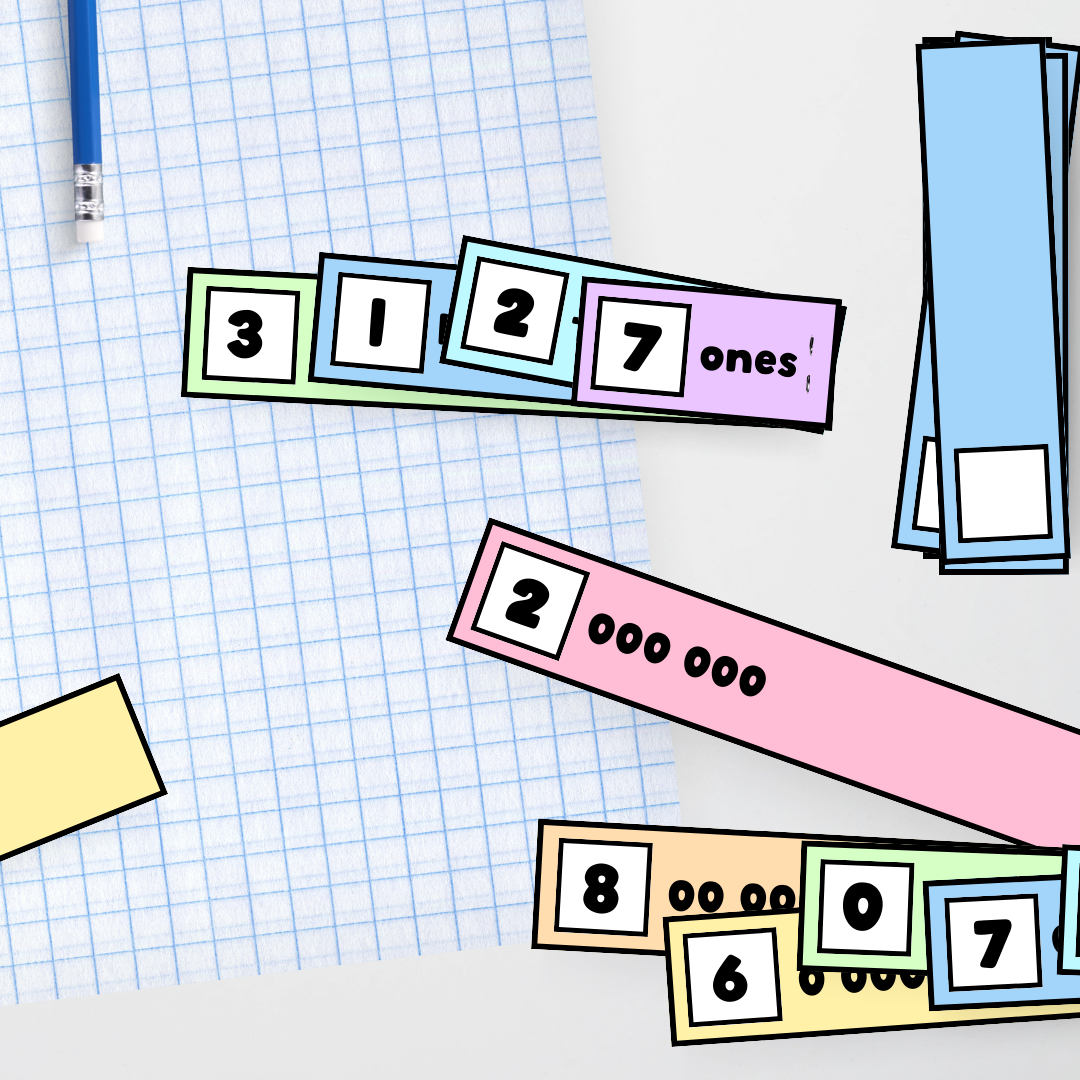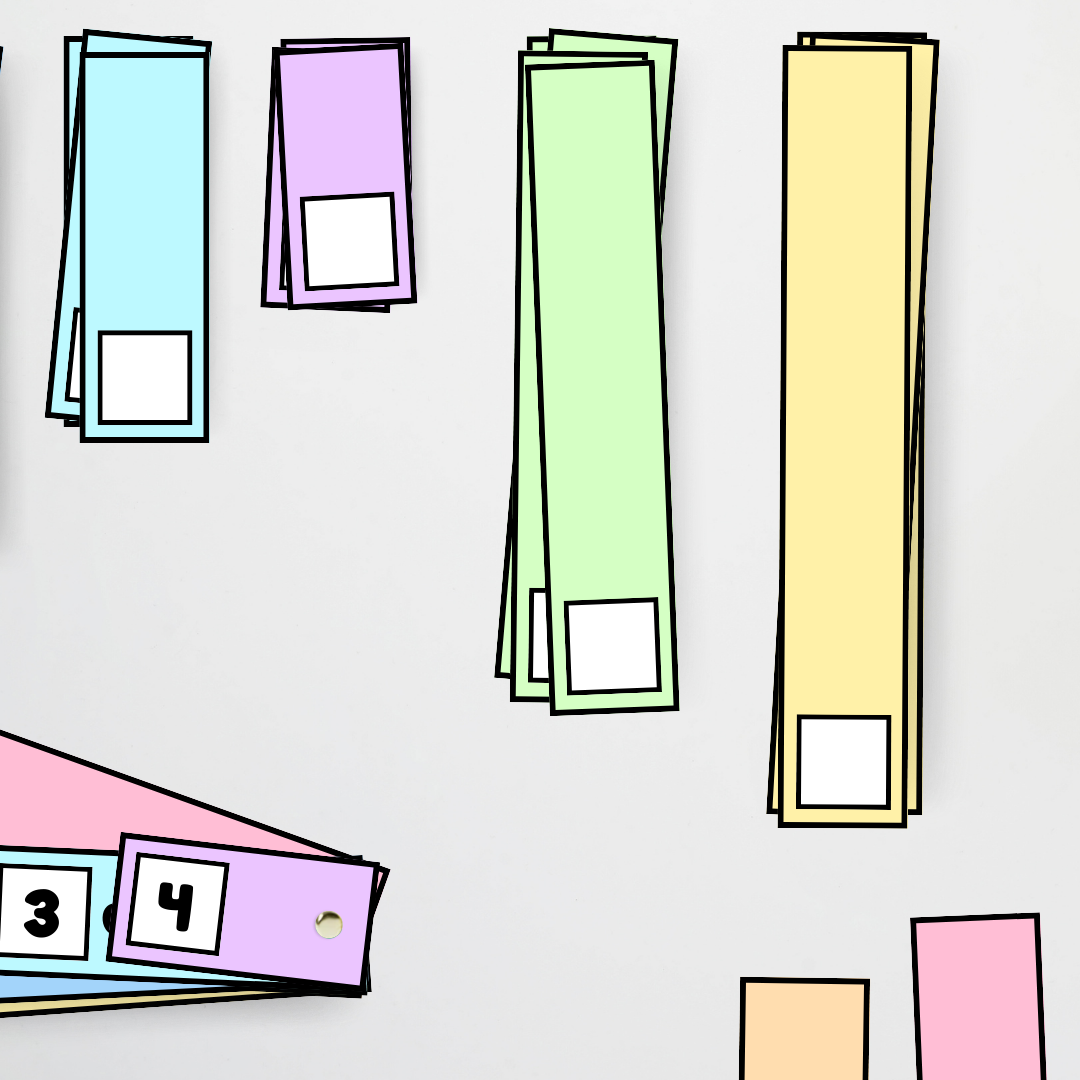 Place AND Value Strips | Non Standard Partitioning Activity
---
This Place AND Value Strips activity is designed to support a deep understanding of place value.
When teaching place value, most teachers only focus on routine knowledge and skills. For example:
• Writing in digits and in words
• Writing in expanded notation or in hundreds, tens and ones
• Ordering numbers (relative position rather than relative size)
• Positioning numbers on pre‐set number lines 
This activity allows students to rename numbers with non-standard partitions.
What's included:
• a differentiated approach to place value: create numbers from 3-digits to 7-digits 
• support the learner with 'pre-filled' places e.g. 'ones', 'tens' and so on
• extend the learner by providing them with completely blank slips, and allow them to build their own number
• full colour and black and white options | printing guide to support you in printing either individual activities or in bulk

Note: the strips do not come pre-filled. Number tiles are provided.
Format: PDF