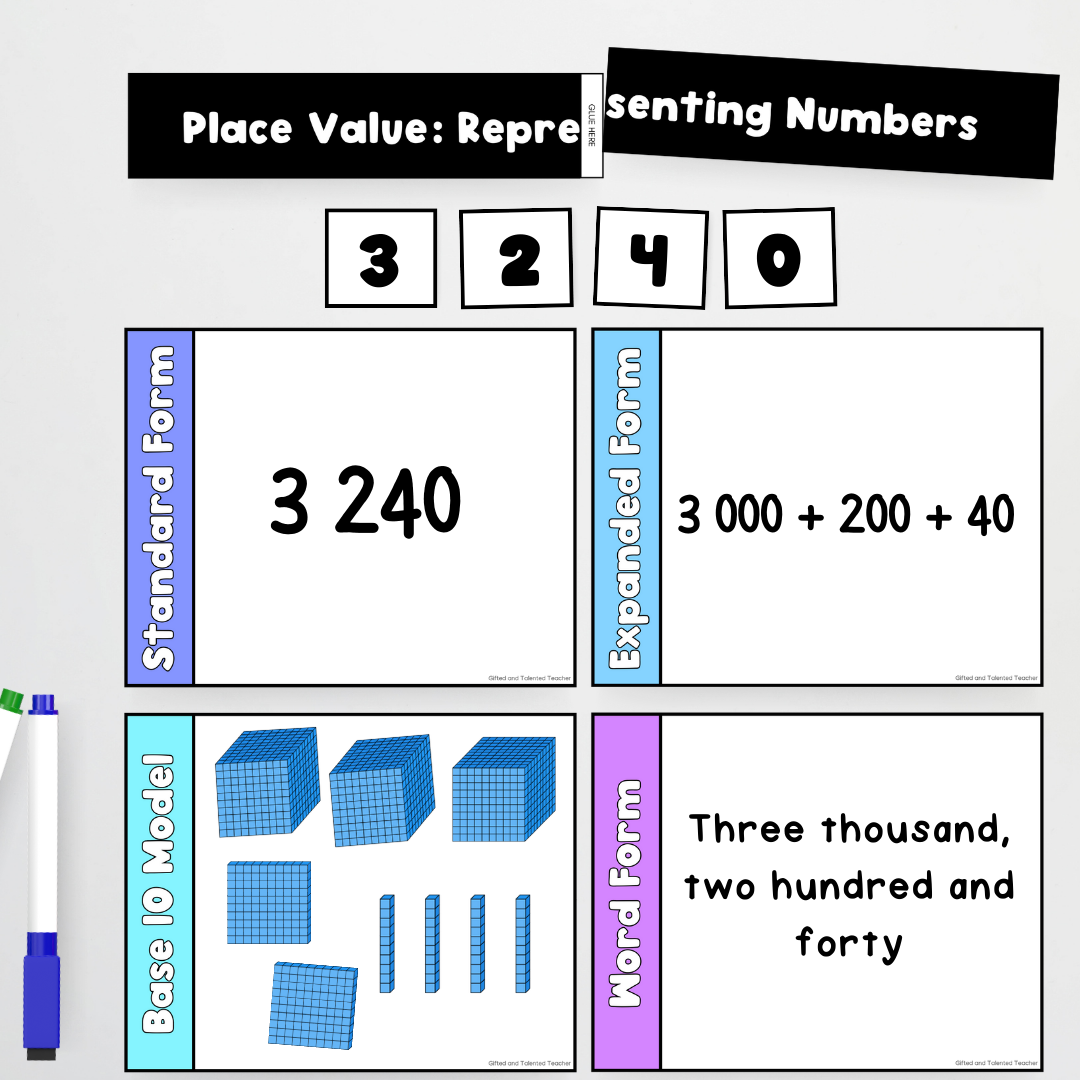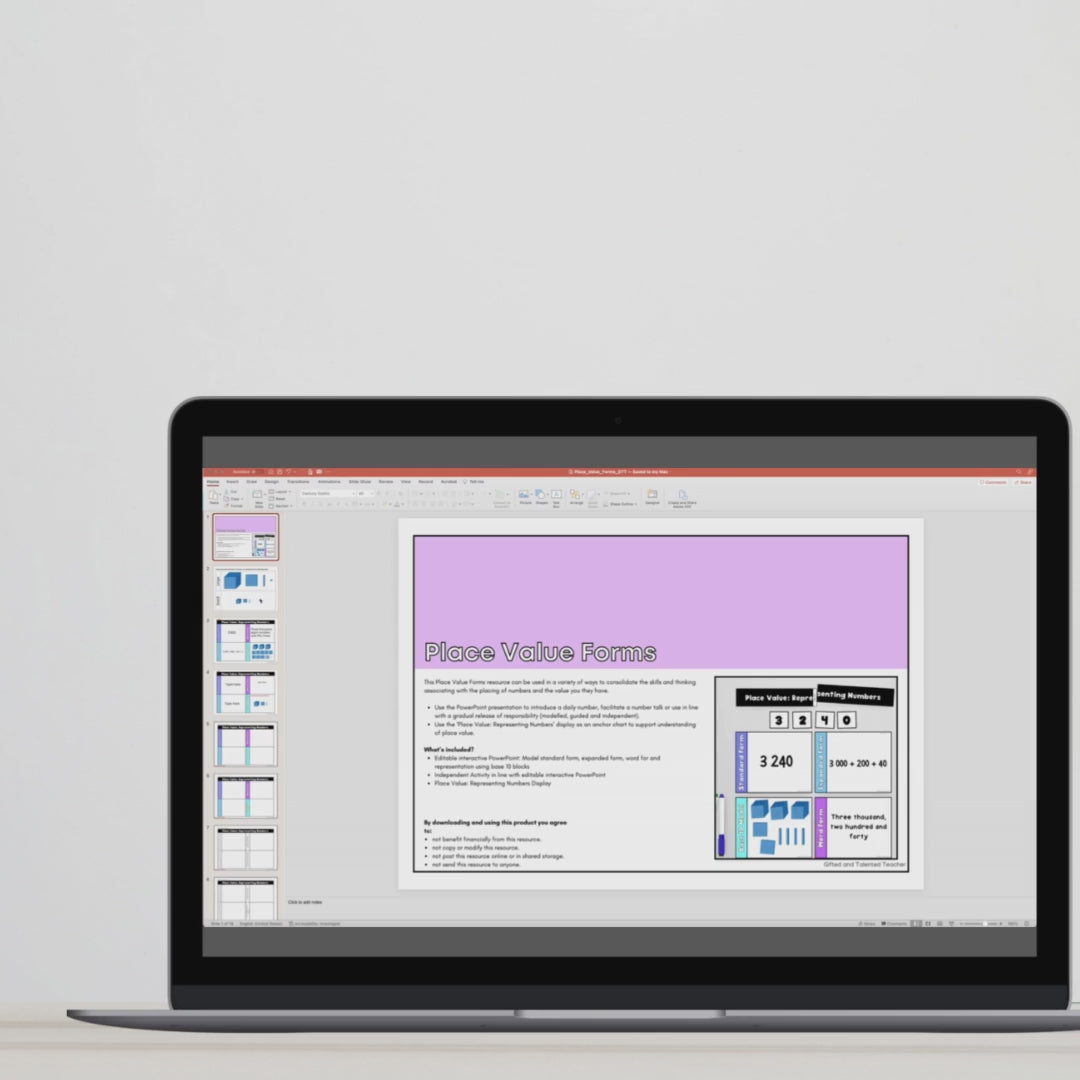 Place Value Number Forms | Activity and Display
---
Teach, revise and consolidate the concept of place value with this engaging Place Value Display. This resource meticulously breaks down the diverse forms of number representation: word form, standard form, expanded form, non-standard form, and integrates the Base 10 model. Designed using the Gradual Release of Responsibility (GRR) structure, this display ensures a systematic approach to instruction, transitioning from teacher-led modeling to independent student application.

Dynamic Classroom Walls: Transform your learning space into an interactive place value workshop, facilitating both group discussions and individual reflections.
Hands-on Activities: Pair with physical Base 10 blocks or place value manipulatives for tactile learning experiences.
Lesson Enhancer: Integrate into daily lessons, ensuring students receive consistent exposure and practice with place value concepts.
What's included?
• modelled: standard form, word form, expanded form and Base 10 Model representation
• Guided: standard form, word form, expanded form and Base 10 Model representation
• Independent: standard form, word form, expanded form and Base 10 Model representation
• PowerPoint: base your lesson around a PowerPoint presentation, designed to take the learner through each concept 
• PDF: convert the PowerPoint activity into wall display

Format: PDF and PowerPoint