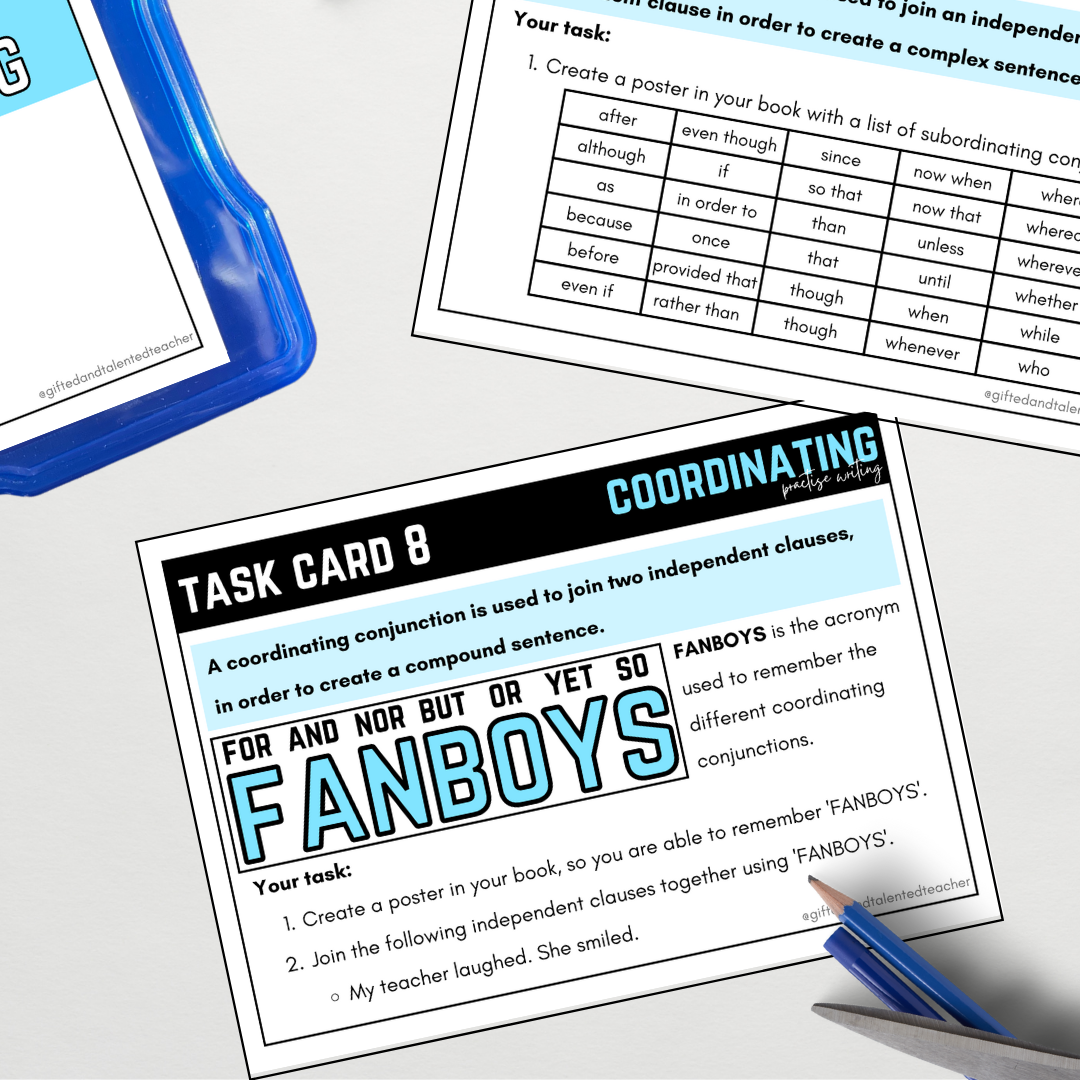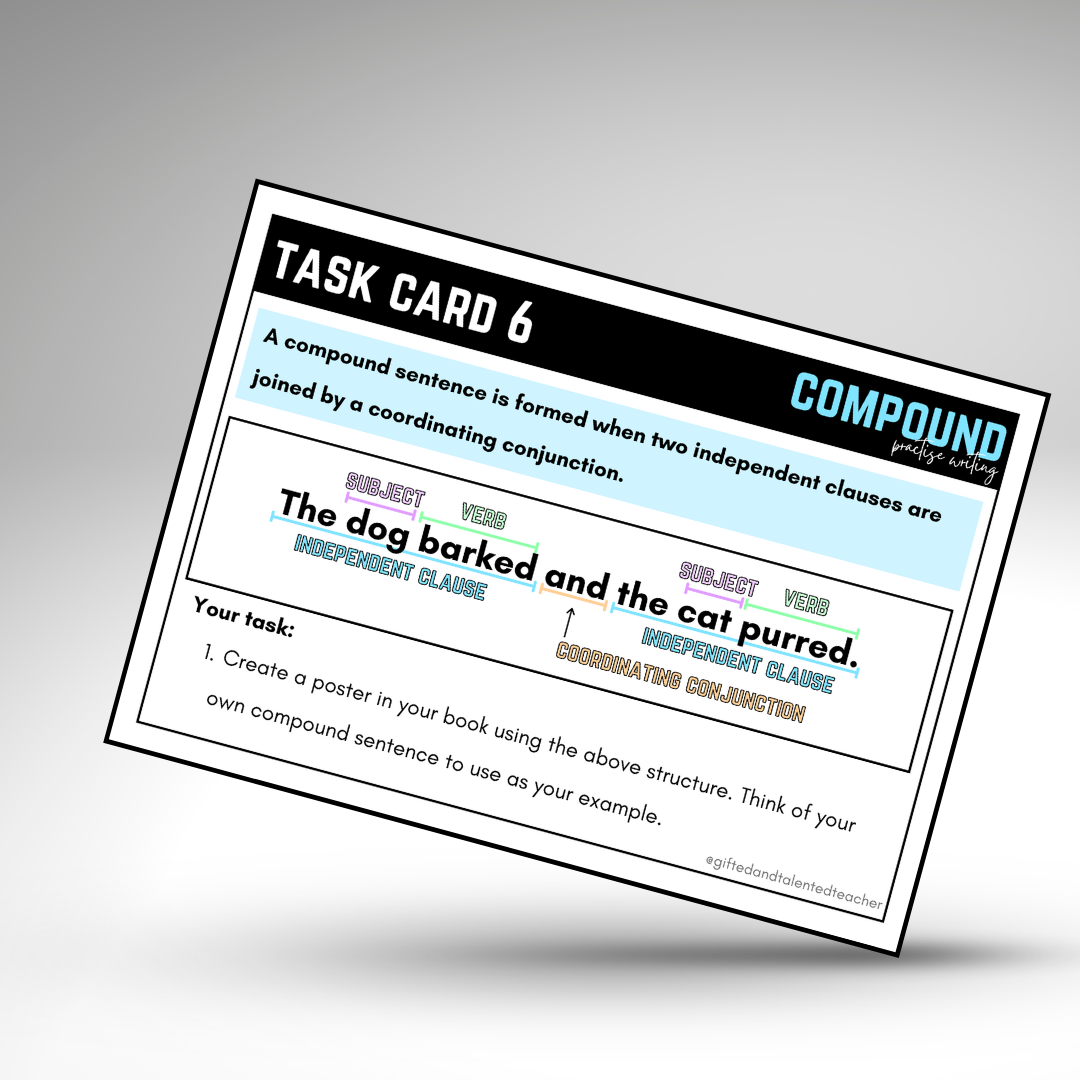 Practise Writing: Sentence Structure
---
Practise Writing: Sentence Structure
This resource supports the learning of sentence structure in line with simple, compound and complex sentences. When writing, it's important to teach the learner how to write with intent. This means, sentence choices are intentional, where the learner will possess the confidence to use a variety of sentence types. 
What's included:
Simple Sentence Structure

Compound Sentence Structure

the comma, coordinating conjunctions

Clauses:

Complex Sentence Structure: the complexity of complex sentences (5 groups)

the comma, subordinating conjunctions, dependent clause

15 x Sentence Structure Task Cards
Recommended Printing:
Print this resource in its task card format and store in a 4 x 6 inch task card box.

The pages with 4 task cards to an A4 page will fit perfectly into the task card boxes or equivalent. No reformatting is required. 

Use the A4 version of this resource as posters to display in your classroom. Print in A4 or A3.
Disclaimer: stationery and task card boxes are used for prop purposes and are not included in the digital download. Gifted and Talented Teacher does not refund or exchange digital products. 
Format: PDF
Recommended Age: Year 3 - Year 6
Great Grammar
Fantastic resource to support writing program! Students are able to dig deep into sentence structure and improve their writing skills! One of my favourites:)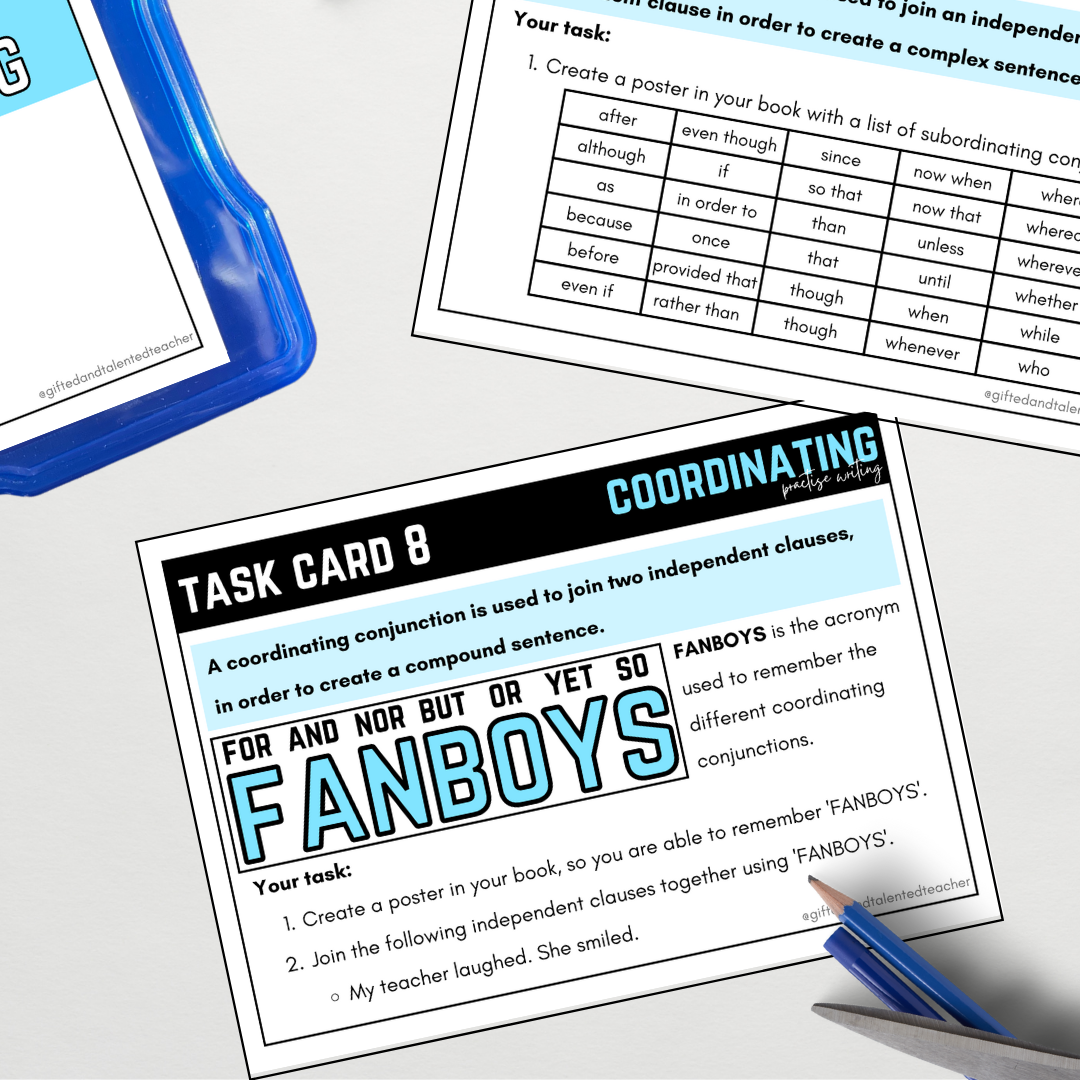 Great Grammar
Fantastic resource to support writing program! Students are able to dig deep into sentence structure and improve their writing skills! One of my favourites:)