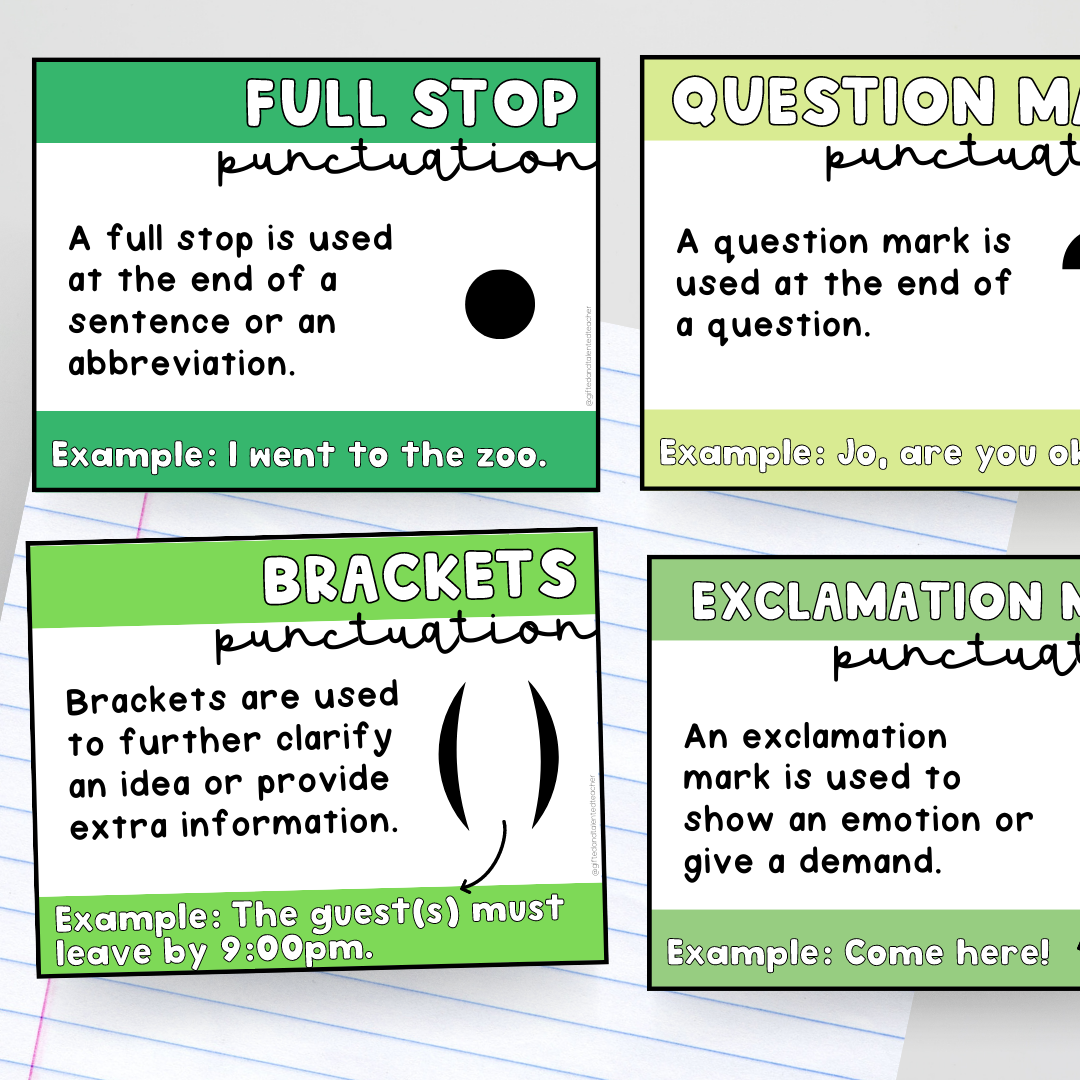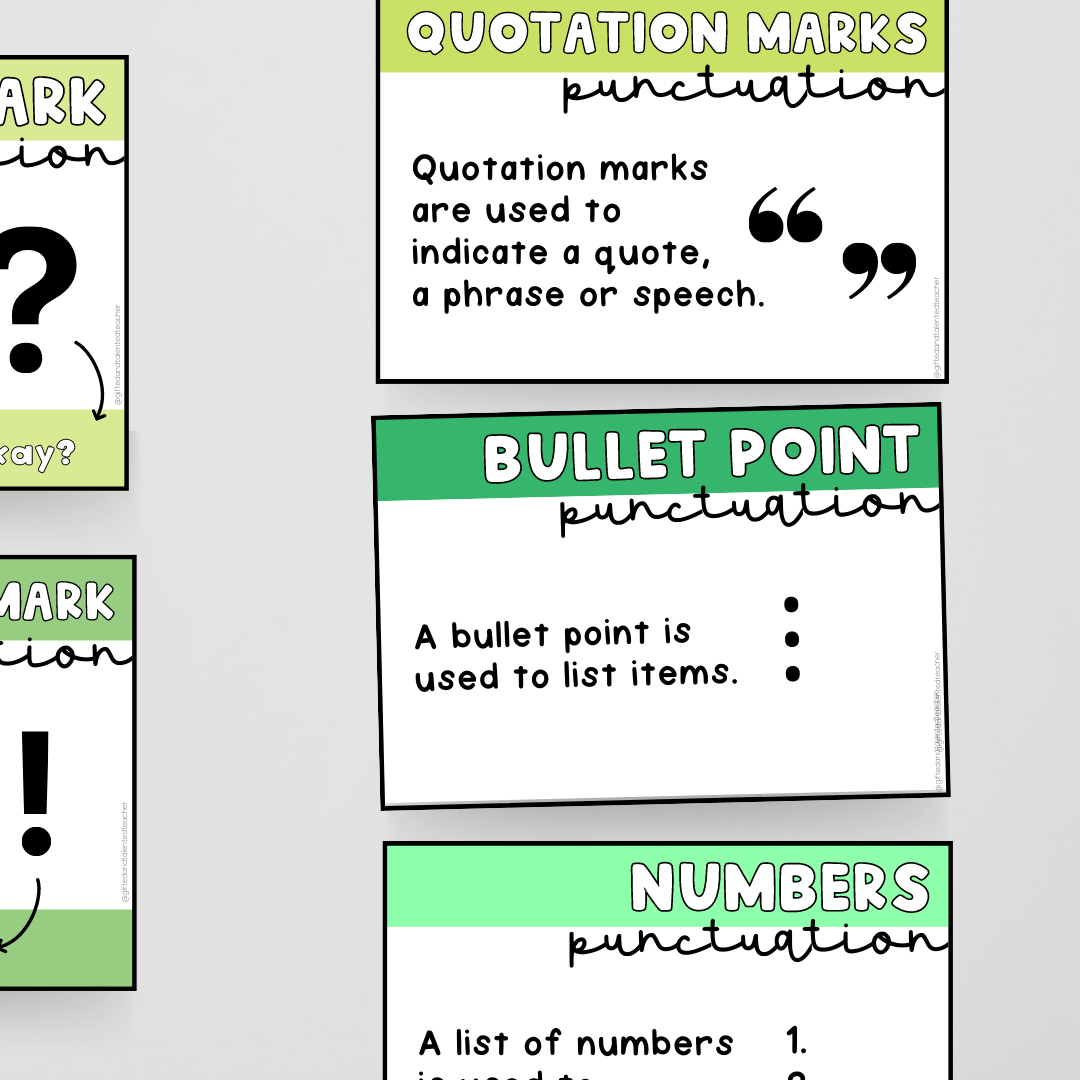 Punctuation Posters: Leafy Green Theme
---
Punctuation Posters: Leafy Green Theme
These Punctuation Posters serve as the perfect reminder during writing sessions. Refer to the examples or create your own when explaining how to use each element.
What's included?
21 x punctuation posters without examples

21 x punctuation posters with examples
Posters include: full stop or period, question mark, exclamation mark, comma, semi-colon, ellipsis, brackets, hyphen or dash (en dash and em dash included), talking marks or inverted commas or quotation marks, apostrophe, colon, capital letter, bullet point and number.
Variations included:
full stop and period

hyphen and dash

en dash an em dash

quotation marks, inverted commas and talking marks

brackets and parentheses
Format: PDF