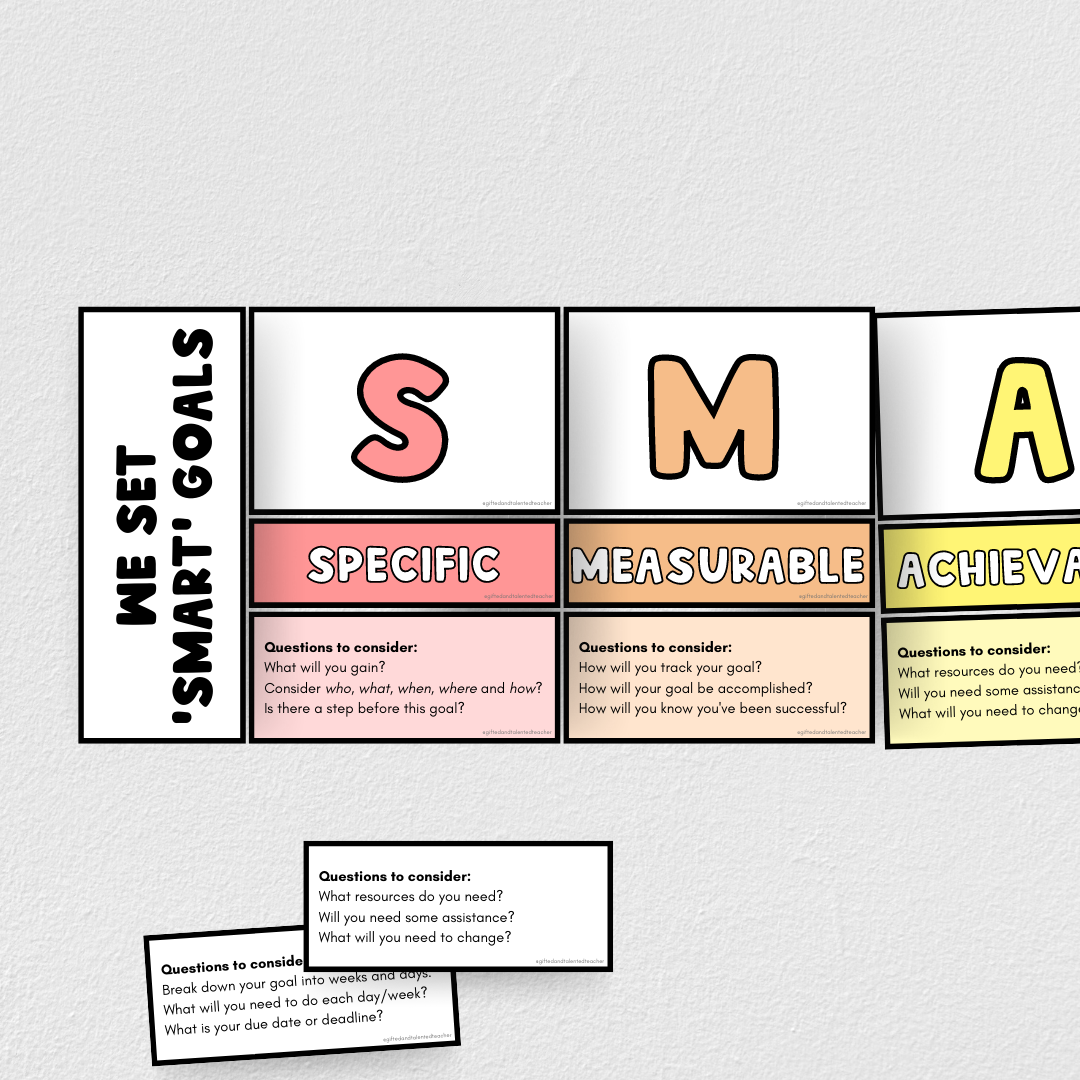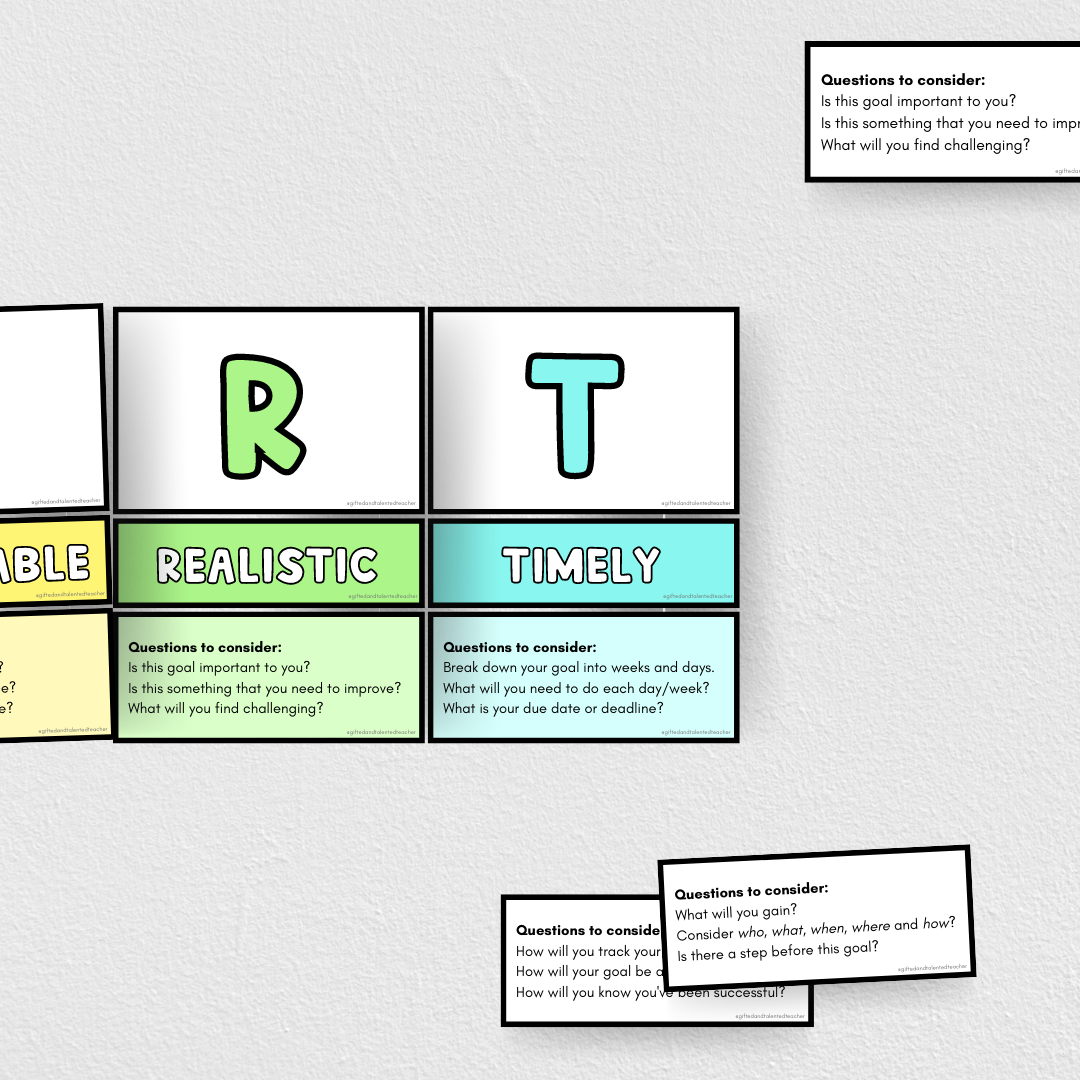 SMART Goal Setting: wall display
---
SMART Goal Setting
This SMART Goal Setting resource is designed to assist students in establishing SMART (specific, measurable, achievable, realistic and timely) goals.
This wall display is the perfect banner to goals that have been set by students. 

Optional: provide the wall display with the black and white version of 'question to consider' and have students match these to each aspect of the SMART goals concept.
Format: PDF