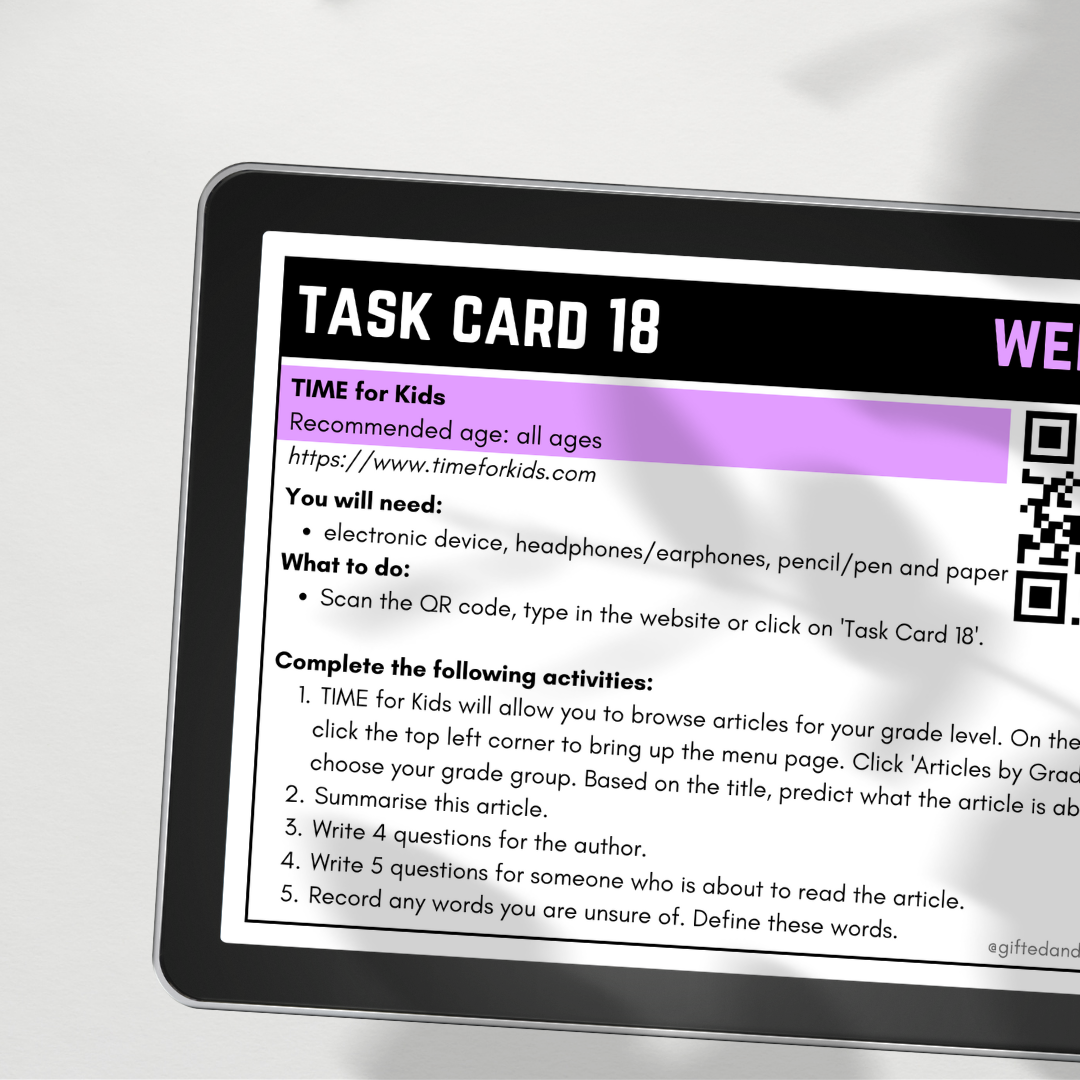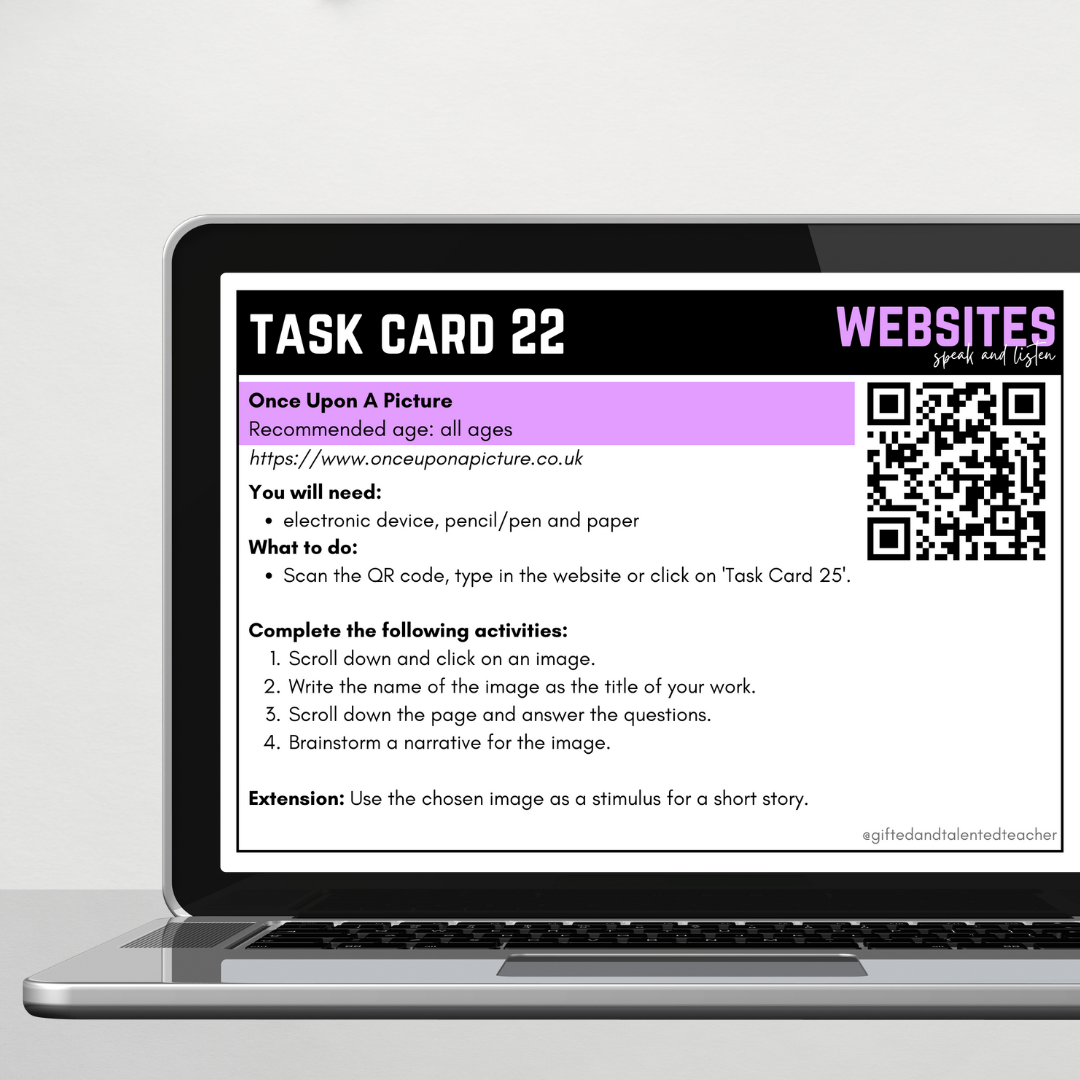 Speak and Listen: Websites
---
Speak and Listen: Websites
We are living in a digital world. This resource recognises the evolving information that we receive, as well as the need to teach the skill of researching and navigating digital technologies. These task cards present learners with a variety of websites to explore and navigate, whilst making connections and comprehending content.  
What's included?
25 x Website Task Cards

Direct URL Link

QR Code

Active Link

Questions and activities in line with each website
Recommended Printing:
Print this resource in its task card format and store in a 4 x 6 inch task card box.

The pages with 4 task cards to an A4 page will fit perfectly into the task card boxes or equivalent. No reformatting is required. 

Use the A4 version of this resource as posters to display in your classroom. Print in A4 or A3.
Disclaimer: stationery and task card boxes are used for prop purposes and are not included in the digital download. Gifted and Talented Teacher does not refund or exchange digital products. Check the content of each website to ensure it is suitable for the students you are teaching. Please note, as websites update domains and URLs, QR codes may expire.
Format: PDF
Recommended Age: Year 3 - Year 6