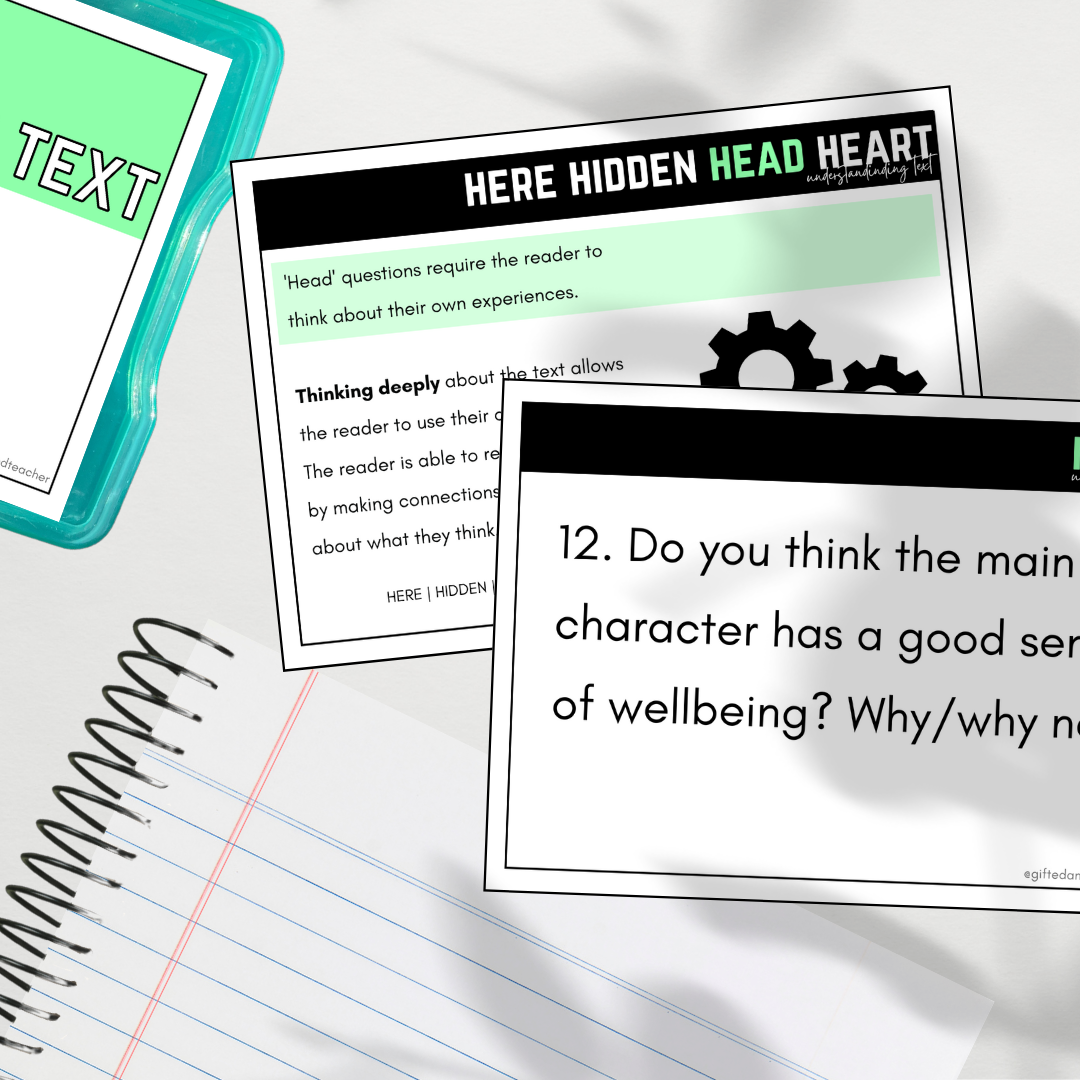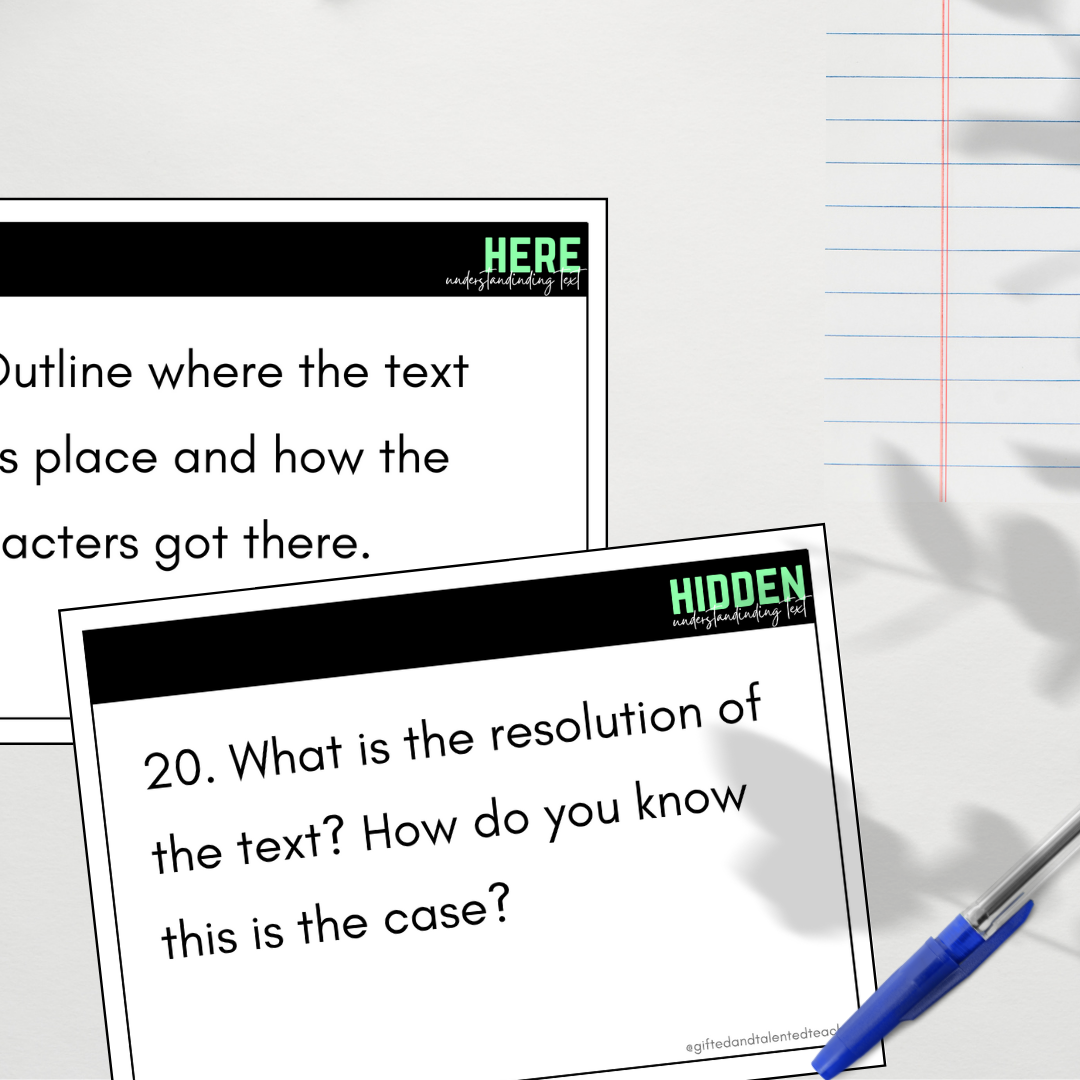 Understanding Text: Head, Hidden, Here, Heart
---
Understanding Text: Head, Hidden, Here, Heart
This resource supports the learner to comprehend text in a meaningful way. It acknowledges reading beyond word recognition, where the reader is required to make connections on a literal (here), inferential (hidden), critical (head) and emotional (heart) level. 
What's included:
Head, Hidden, Here, Heart - Posters

Head, Hidden, Here, Heart - Questions

20 x Head Activities

20 x Hidden Activities

20 x Here Activities

20 x Heart Activities
Recommended Printing:
Print this resource in its task card format and store in a 4 x 6 inch task card box.

The pages with 4 task cards to an A4 page will fit perfectly into the task card boxes or equivalent. No reformatting is required. 

Use the A4 version of this resource as posters to display in your classroom. Print in A4 or A3.
Disclaimer: stationery and task card boxes are used for prop purposes and are not included in the digital download. Gifted and Talented Teacher does not refund or exchange digital products. 
Format: PDF
Recommended Age: Year 3 - Year 6