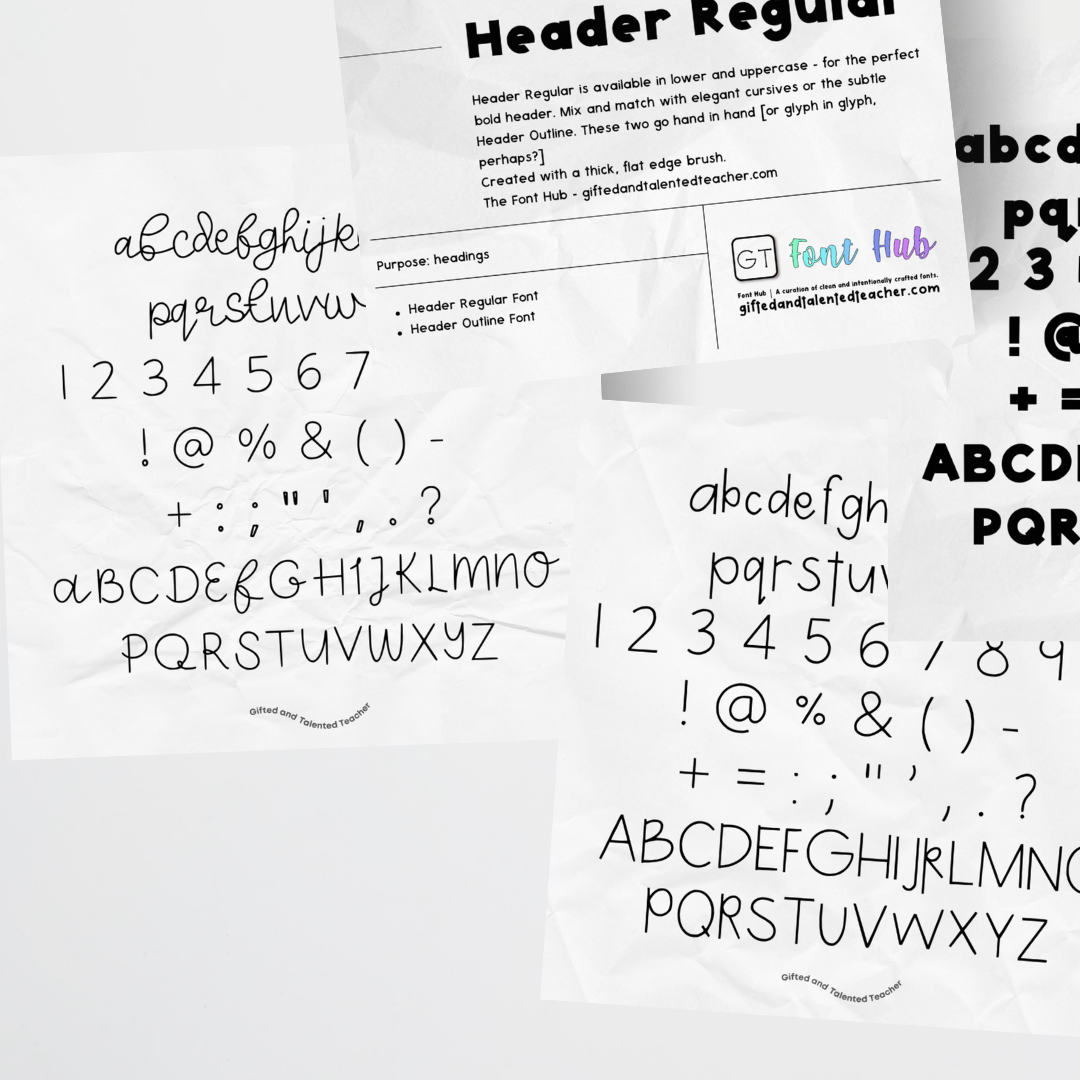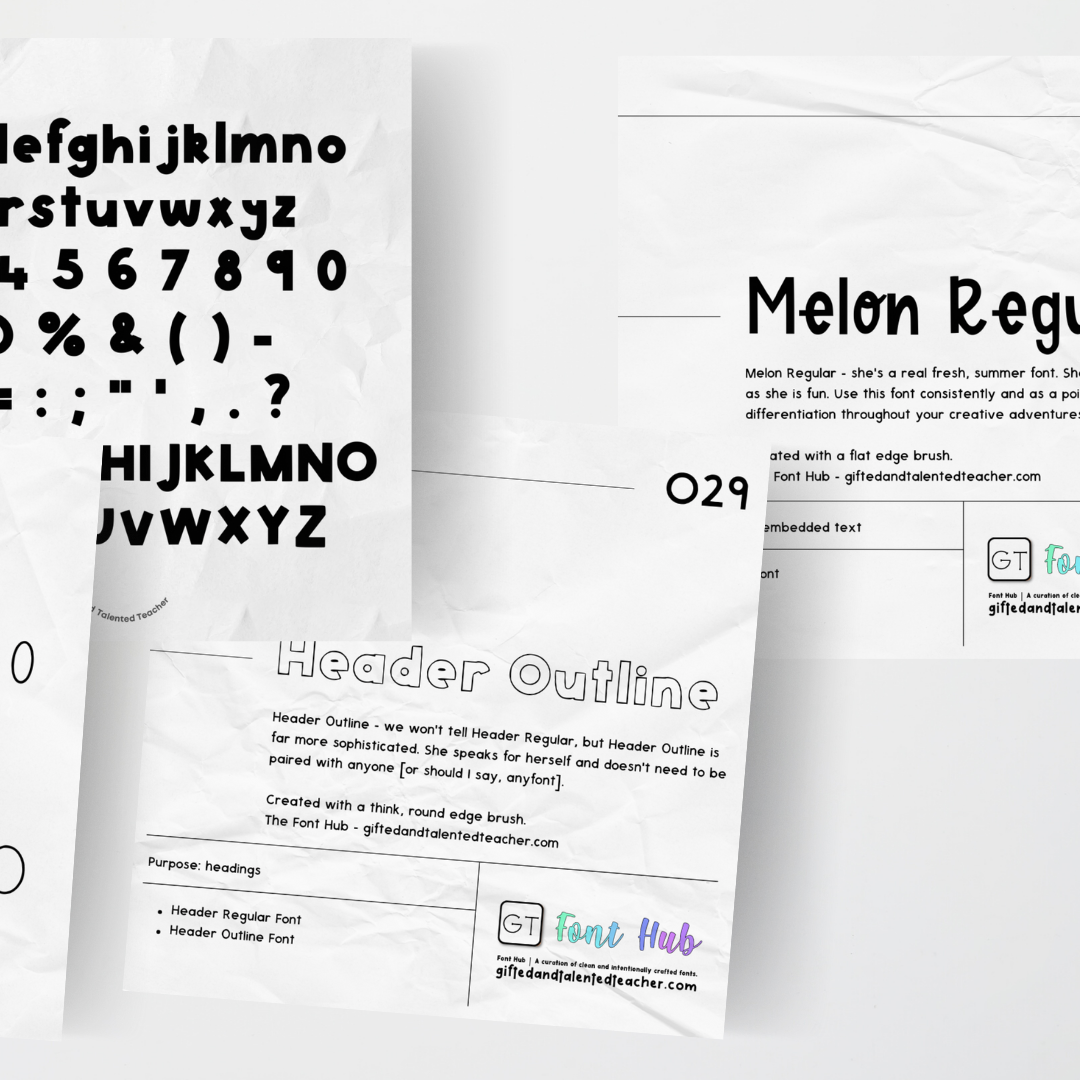 Volume 3: GT Fonts - The Party Pack
---
Volume 3 - The Party Pack
Fiddle Regular is quite quirky - he takes the form of a fiddle leave fig: just like the thin, elongated branches. He's subtle and he's soft. Pair with fierce font for the perfect attention grabber.
Header Regular is available in lower and uppercase - for the perfect bold header. Mix and match with elegant cursives or the subtle Header Outline. These two go hand in hand [or glyph in glyph, perhaps?]

Header Outline - we won't tell Header Regular, but Header Outline is far more sophisticated. She speaks for herself and doesn't need to be paired with anyone [or should I say, any-font].
Around and around - now we are talking. The Loop-d-Loop Cursive font is intended to be used in isolation: headings, displays or examples. He's a real fun time [and generally last to leave the party - if you know what I mean].
Melon Regular - she's a real fresh, summer font. She's equally formal as she is fun. Use this font consistently and as a point of difference throughout your creative adventures.
Loud and Tall - Tall Edge Regular says it all. This font introduces professionalism to fun. Use Tall Edge to bring a little edginess to your resource or website.
What's included?

Format: TTF File and OTF File
Licensing: the purchase of this font includes personal and commercial licensing use. Please note: not all fonts include accents and the full range of symbols.
Bundle + Save: Volume 3 - The Party Pack is included in the Growing Bundle - GT Fonts