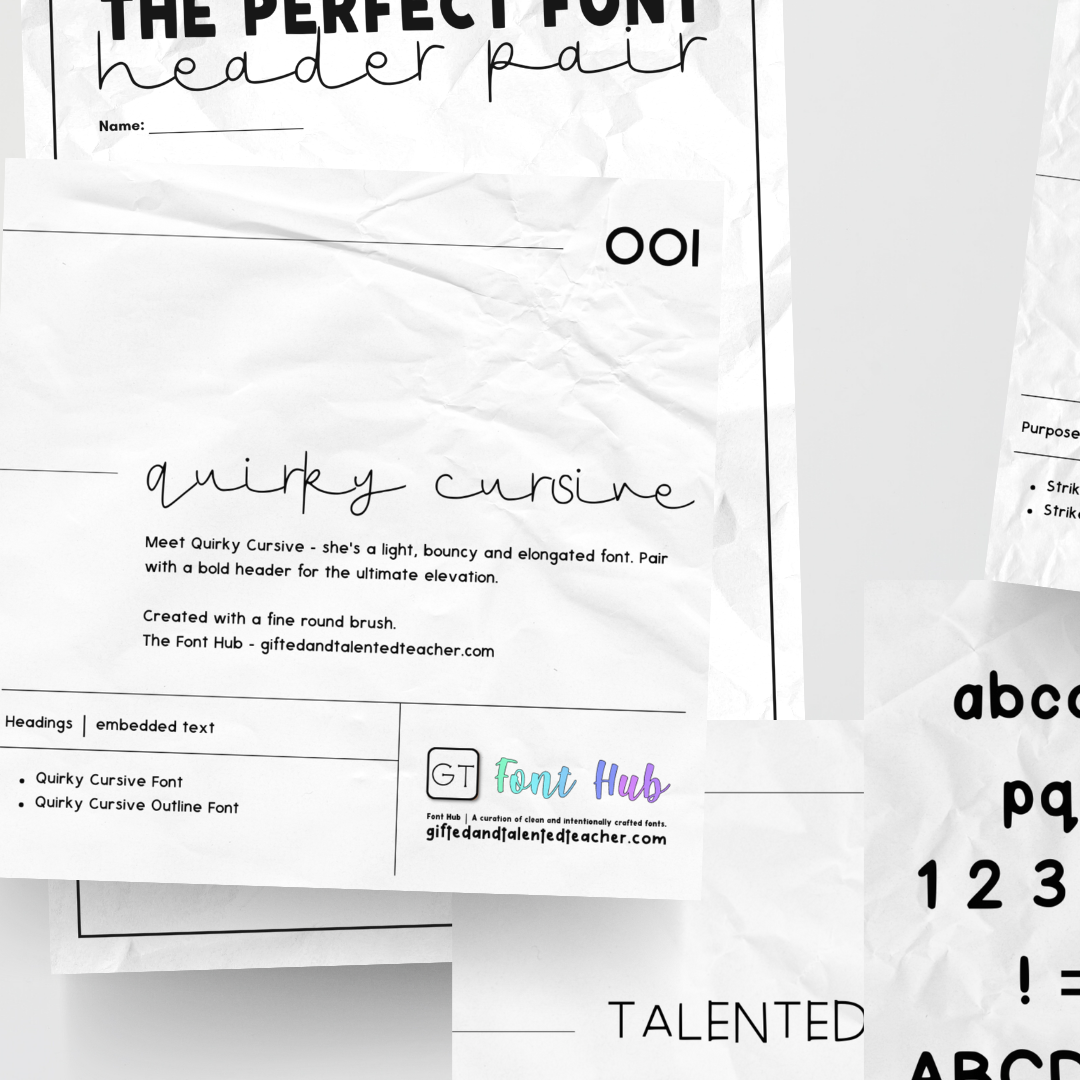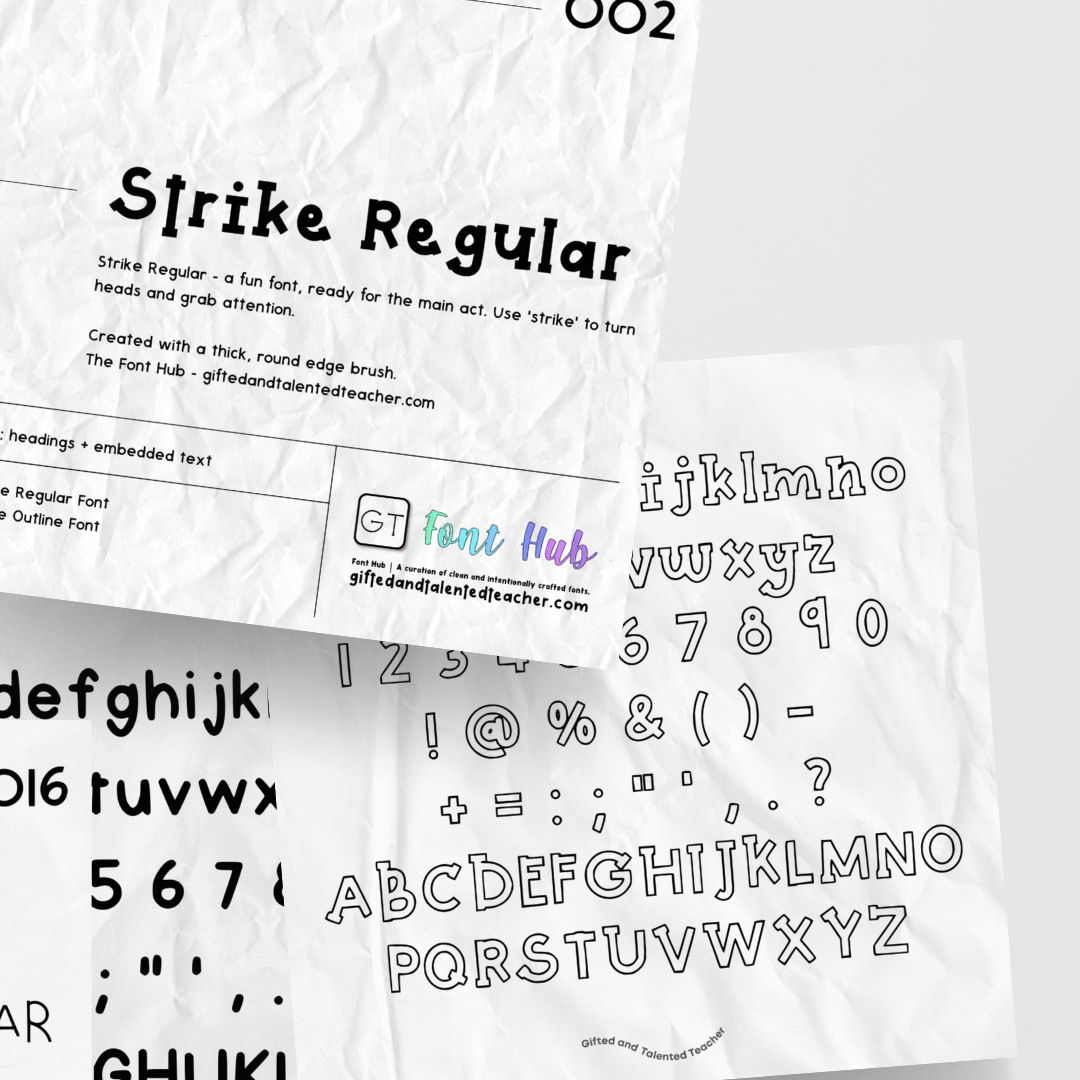 Volume 4: GT Fonts - The Big Deal
---
Volume 4: The Big Deal
Meet Quirky Cursive and Quirky Cursive Outline - they're a light, bouncy and elongated font. Pair with a bold header for the ultimate elevation.
Strike Regular and Strike Outline- a fun font, ready for the main act. Use 'strike' to turn heads and grab attention.
Talented Regular - straight up and to the point. When it comes to Talented Regular, what you see is what you get. She's all upper case and crystal clear. Use Talented Regular for a slightly quirky heading.
Teacher Regular and Teacher Outline mimics the handwritten font when: writing on the board, giving feedback or writing an award. He's clear, he's well-rounded and his 'a' doesn't wear a hat.
What's included?

Format: TTF File and OTF File
Licensing: the purchase of this font includes personal and commercial licensing use. Please note: not all fonts include accents and the full range of symbols.
Bundle + Save: Volume 4 - The Big Deal is included in the Growing Bundle - GT Fonts